We're in the last few moments of 2022 and I can't believe how fast this year has flown by. There was so much happening while crochet remained a constant throughout. I have loved the year and had such fun designing and releasing so many crochet patterns!
As is now my tradition, I'm bringing all of the patterns I released together in this list. It's so lovely to look back on everything that we've done together over the year and I hope that some of these have been as fun for you to crochet as they were for me to design.
There were blankets, accessories, garments, and more! I had a fabulous time crocheting these projects and then bringing them to my crochet community.
Giveaway
I always love a giveaway and so to celebrate a wonderful year of crochet together I have a little gift for one lucky winner – your choice of 12 of the patterns I released in 2022!
You can enter from the 26th December 2022 – 31st December using the blue form below:
a Rafflecopter giveaway
So, let's have a look at what I got up to shall we? This year, the total count of patterns went up to 54 (mostly thanks to all the baubles!). How exciting is that? I hope you'll be staying tuned to see what the next year holds!
Crochet Patterns
2022 - A Year of HanJan Crochet Patterns
Here's a list of all the patterns I released in 2022. Can you believe there are 54 of them?
I couldn't do it without you and your wonderful support so thank you so very much 🙂
For me, it feels like my biggest achievement this year has been my collaborations with wonderful designers, the launches of my two courses, the crochet alongs and the wonderful community – that's you!
Strawberries and Cream Blanket Course
This CAL and course ran back in July for the colourful sampler blanket course and we learned so much together!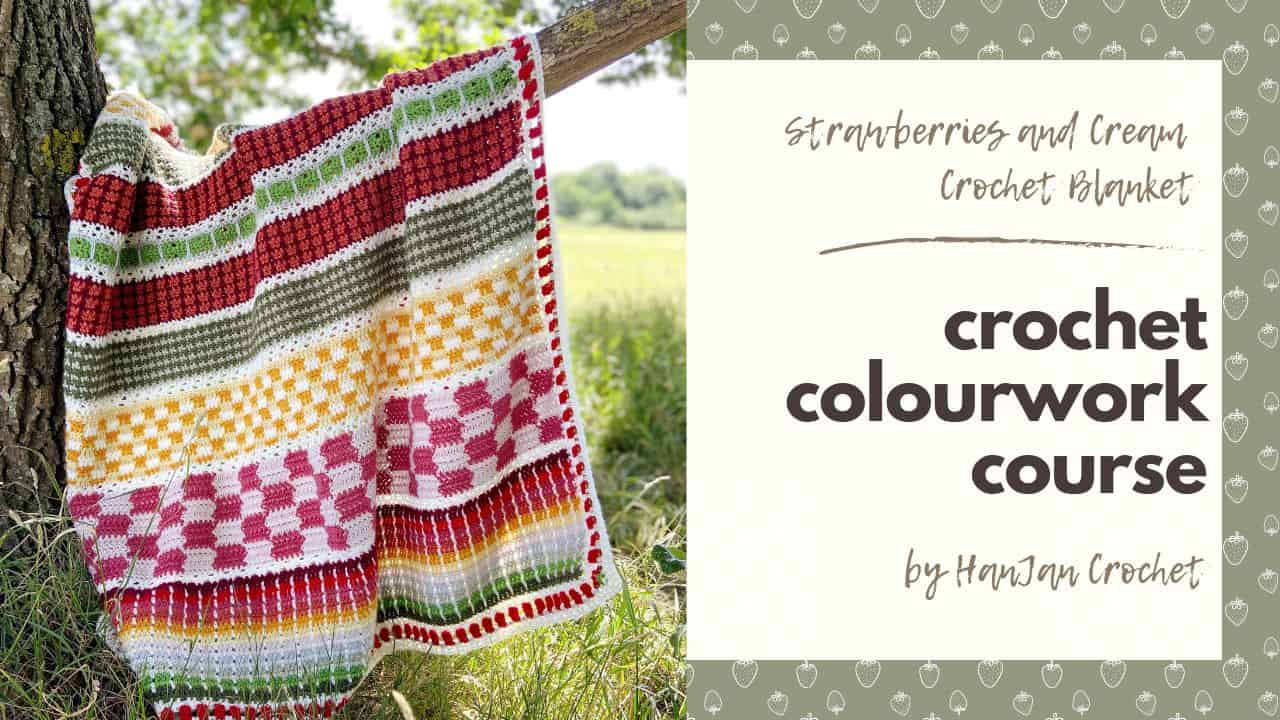 Bauble-ing Along Course
This CAL has only just finished and I'm loving seeing all of your crochet baubles still!
You can learn all about Fair Isle, tapestry and overlay mosaic crochet in the comprehensive crochet course that people are loving!

Tutorials and More
If you fancy a read of the tutorials and all the other posts I've written in 2022 then here they all are! I'd love to know what you'd like to learn, read and find out about from me in 2023 – just send me a message hannah@hanjancrochet.com as I'd love to hear from you!
I can't wait to show you what's in store for 2023 – it's going to be so wonderful! See you all there 🙂