Are you like me and love to plan ahead for your crochet makes? I think I've always done it and there's something about Spring crochet patterns that excites me more for the year ahead than anything else!
I love nothing more than to plan out what to crochet for myself, my family, my home and for charity – I'm delighted to say that if you are struggling with knowing what to make then I can definitely help!
After the huge success of our 2021 events, RaeLynn of Itchin' for Some Stitchin', Sarah of Ned and Mimi and I once again asked lots of our designer friends to bring together their favourite Spring crochet patterns to create a brand new round up.
Here are some of the amazing designs in the round up –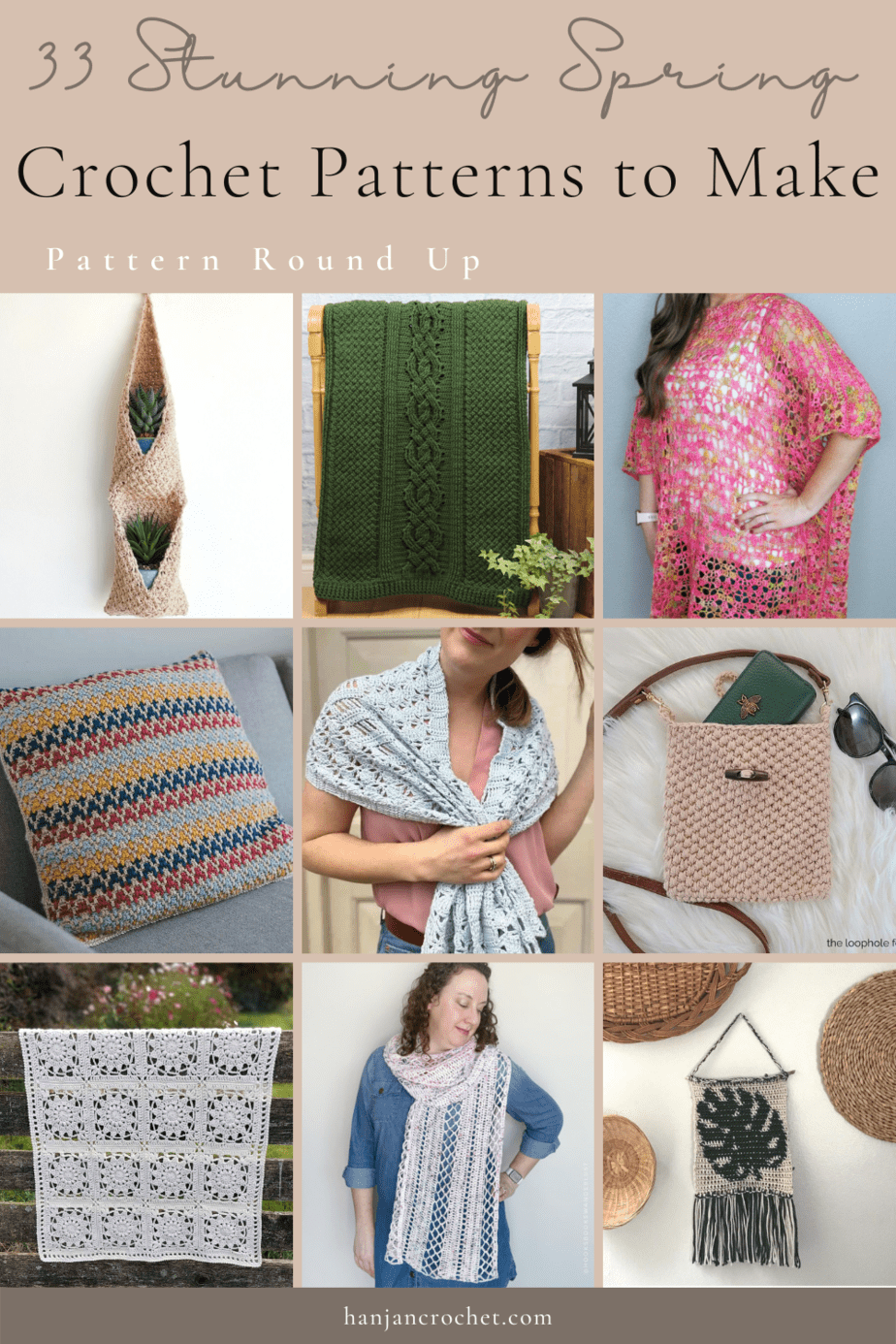 This post may contain affiliate links – please see my privacy and disclosure policy for details.
Aren't they all stunning?!
We are so grateful to WeCrochet again for sponsoring this event and allowing us to showcase their fabulous range of yarn.
Get all the patterns now
You can get all 33 patterns included in the round up in a PDF bundle that saves you a huge 90% on their individual retail price!
33 patterns for just $12.99
The Spring Style Bundle
Each of the wonderful designers have chosen their favourite design for Spring. Such a wonderful mix of projects to keep you going through the year!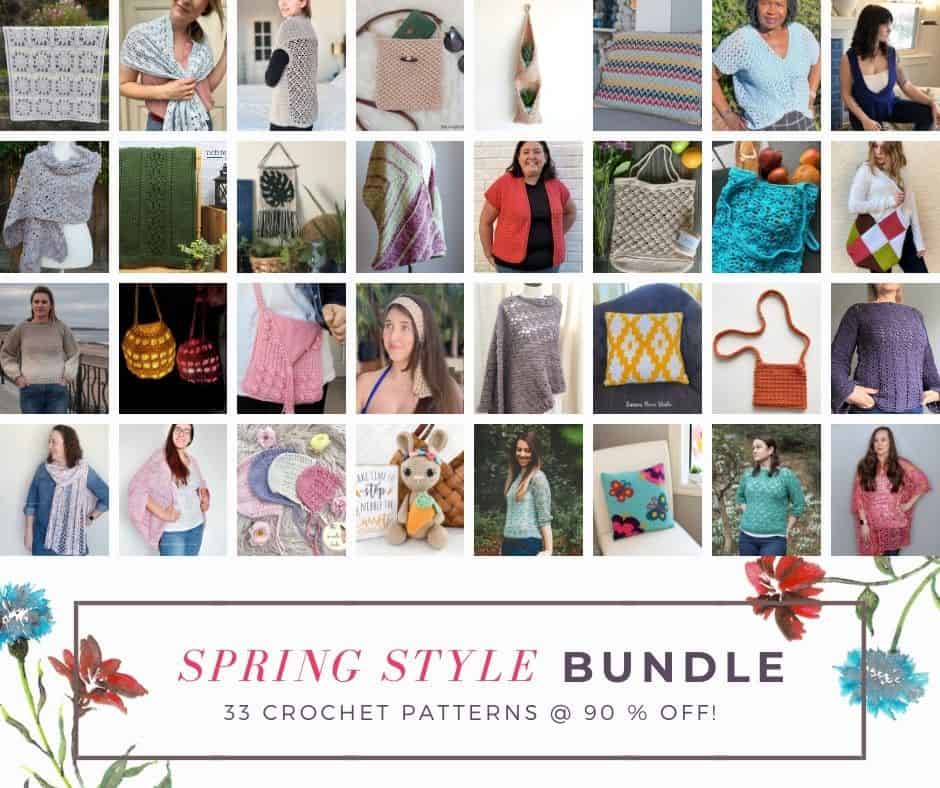 The Spring Crochet Patterns
We are delighted to share these crochet patterns and can't wait to see what you make this season with them. Whether you're making them right now or saving them for a rainy day (we all have those patterns don't we?!) then we'd love to know!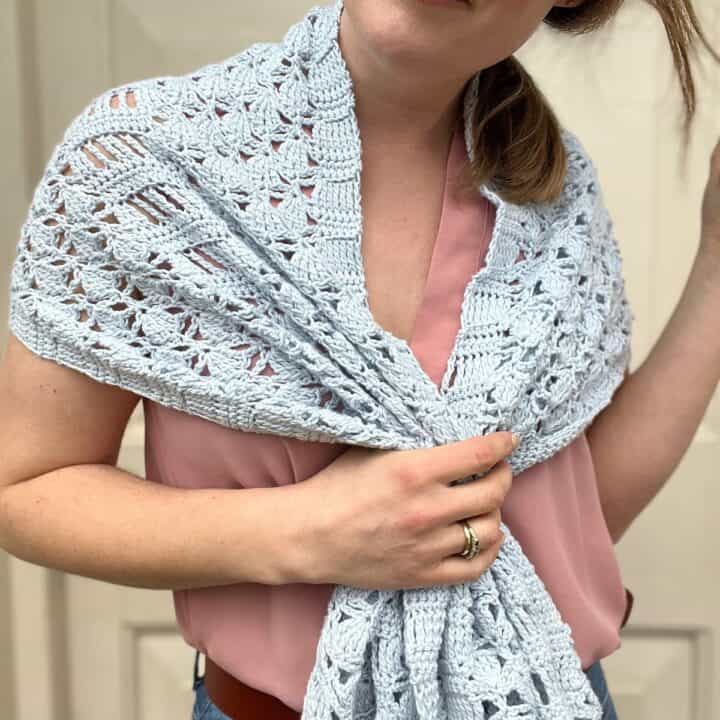 EVELYN WRAP
From HanJan Crochet (me!) –
Delicate detail and stunning stitches shine through in this lacy crochet wrap pattern. It's the perfect summer shawl to wear to a wedding, evening out or just throw on at the beach. With crochet shell stitches, chain spaces and easy section repeats, you can extend the wrap, seam the sides to makes sleeves and a crochet shrug, or wrap it around as a cosy cowl.
---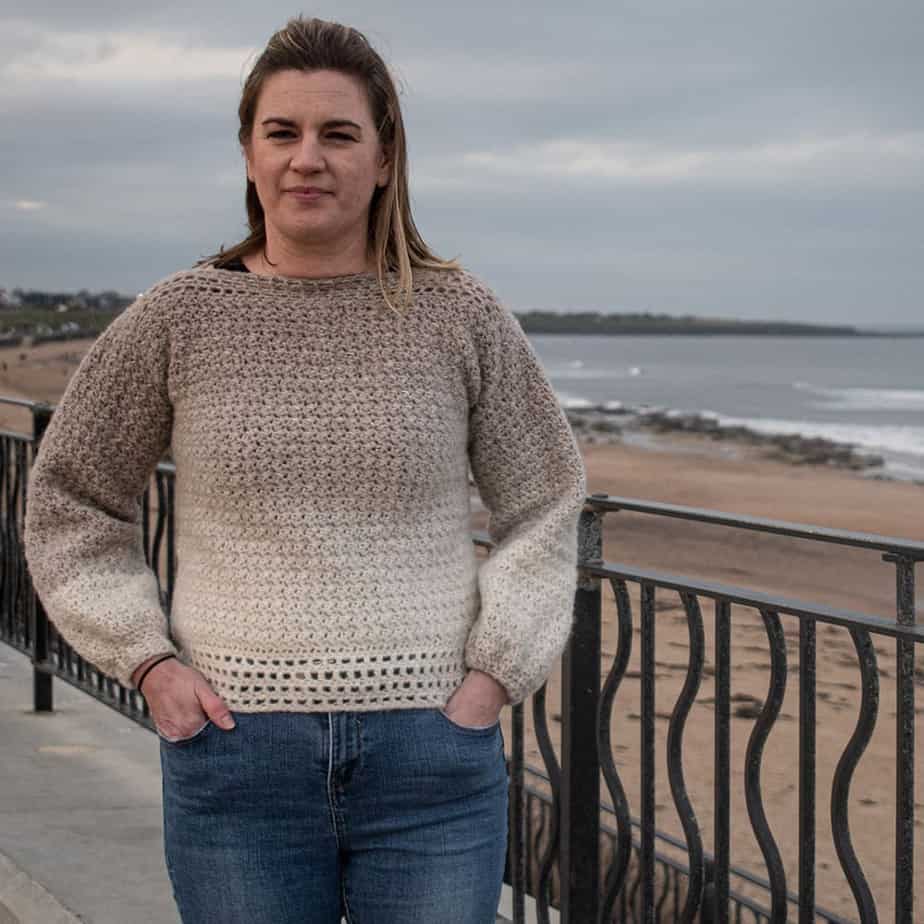 MISTY DAYS SWEATER
From Sunflower Cottage Crochet –
The weather is starting to warm up a little and the big coats, hats and scarves are no longer needed. Problem is it is still 'sweater weather'. This simple sweater is perfect for that 'in-between' weather. Great for people who want to try an easy garment pattern that looks so much more complicated than it really is!
---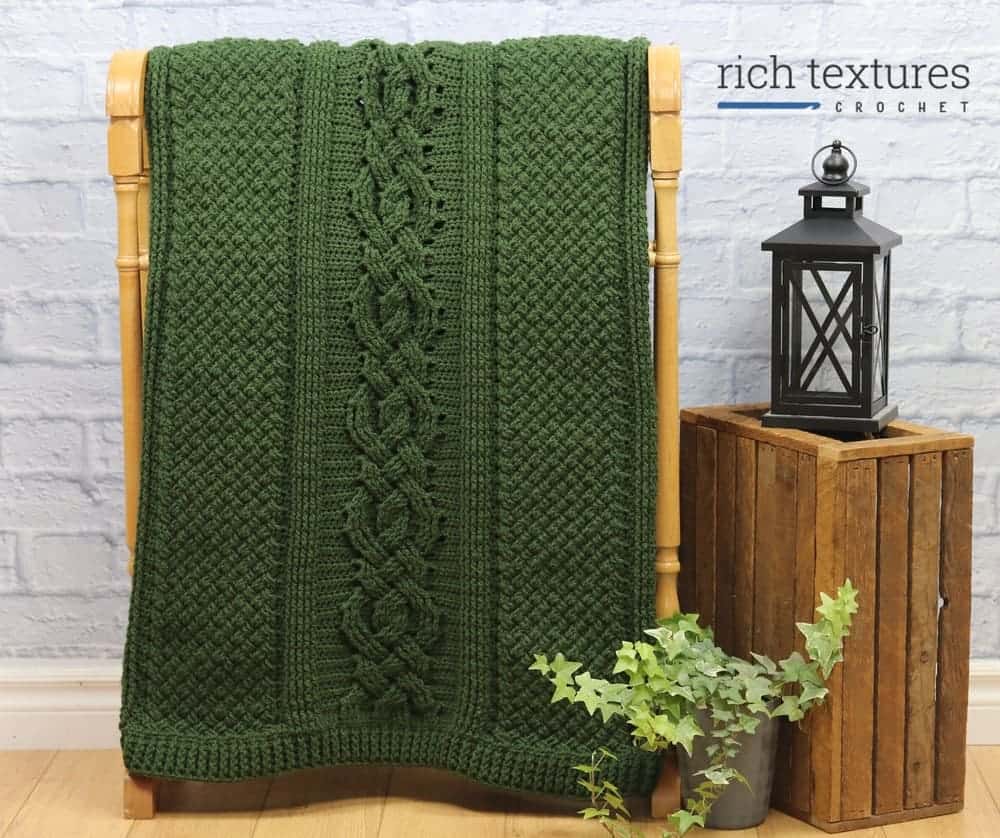 CEILIDH THROW
From Rich Textures Crochet –
Cozy up under this beautiful crochet cable throw. This crochet blanket is worked as one piece and features two beautiful cable designs making it the perfect longer term project to pick up and work on in between smaller WIPs. Stunning texture and a dream to make.
---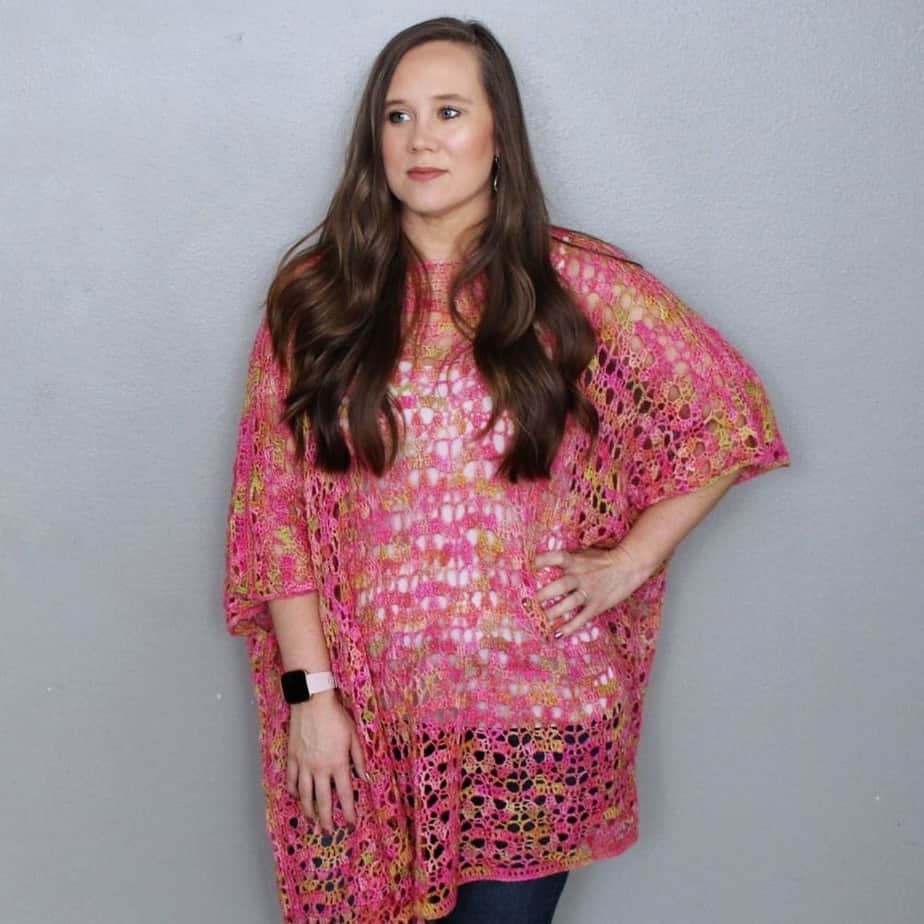 BINDI PONCHO
From Two Brothers Blankets –
Lightweight and oversized, this beautiful spring poncho features a gorgeous lacy stitch combo and is perfect for layering in the warmer months!
---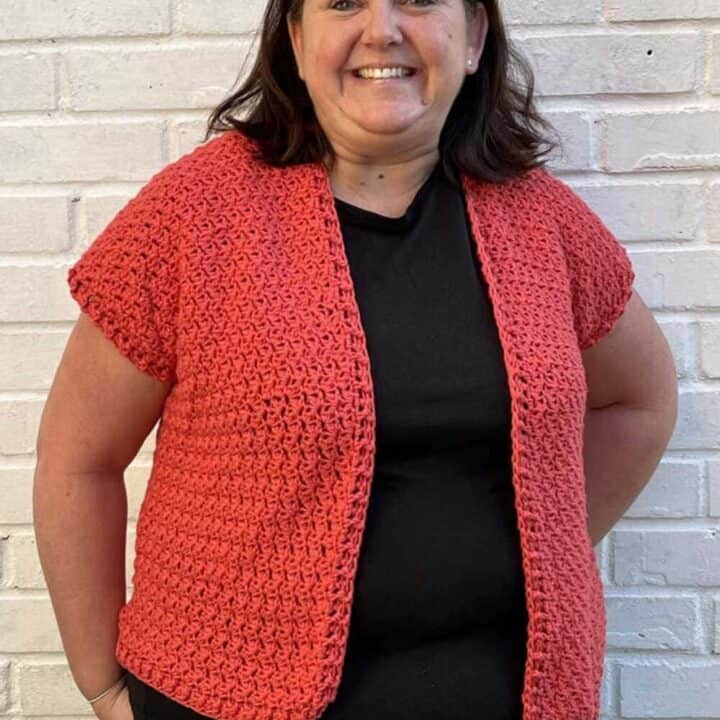 PARISENNE CARDIGAN
From Off The Hook For You –
This is the perfect make for when the weather starts to warm up. An easy pattern to make a textured cardigan, simple but eye catching design.
---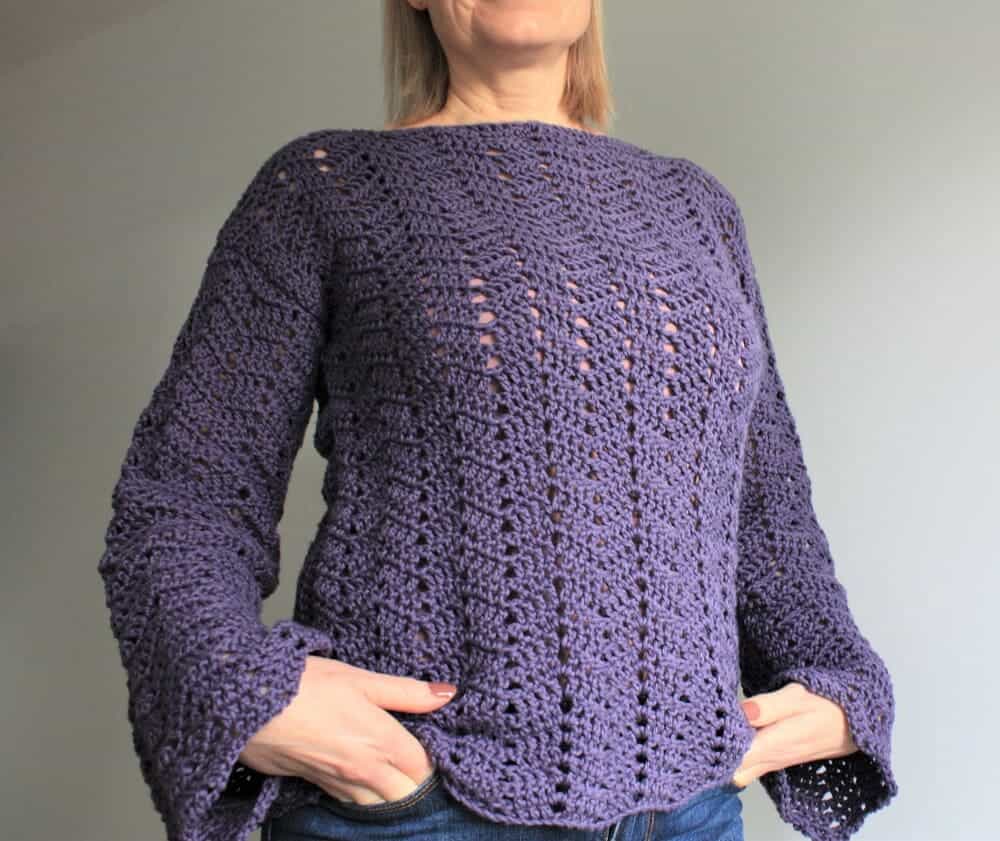 SPRING BREEZE SWEATER
From King and Eye –
With delicate wavy edged sleeves this pretty lace sweater gives a feminine look to your Spring wardrobe while being warm enough for breezy days.
---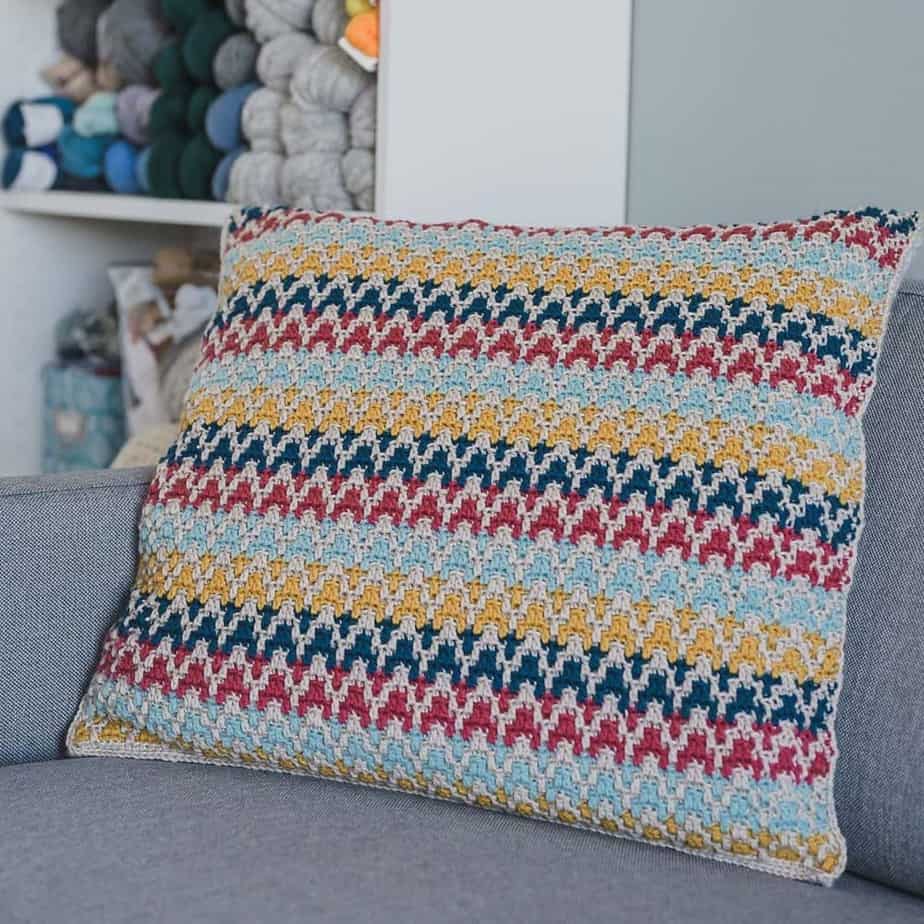 MOSAIC CROCHET PILLOW PATTERN
From Joy of Motion –
This mosaic crochet pillow pattern is a great way to introduce some colour to your home, with the use of 5 different yarn colours. Match it to your decor or go wild with a pop of contrast, the choice is yours.
---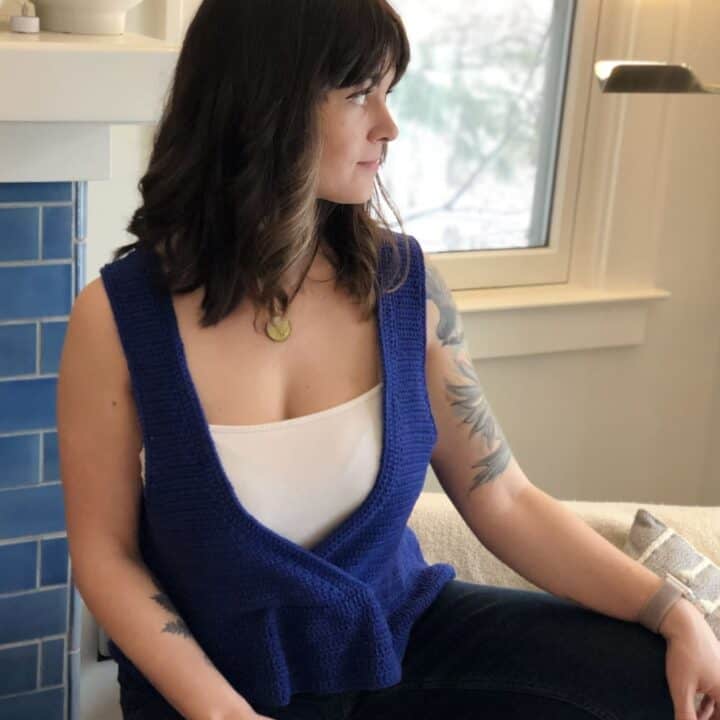 PEPLOS VEST
From Counting Crafty Sheep –
Bringing to mind the draped and folded fabrics of the ancient Greeks, the Peplos Vest casually adds a touch of flair to your transitional Spring wardrobe and is sure to be a new staple for you!
---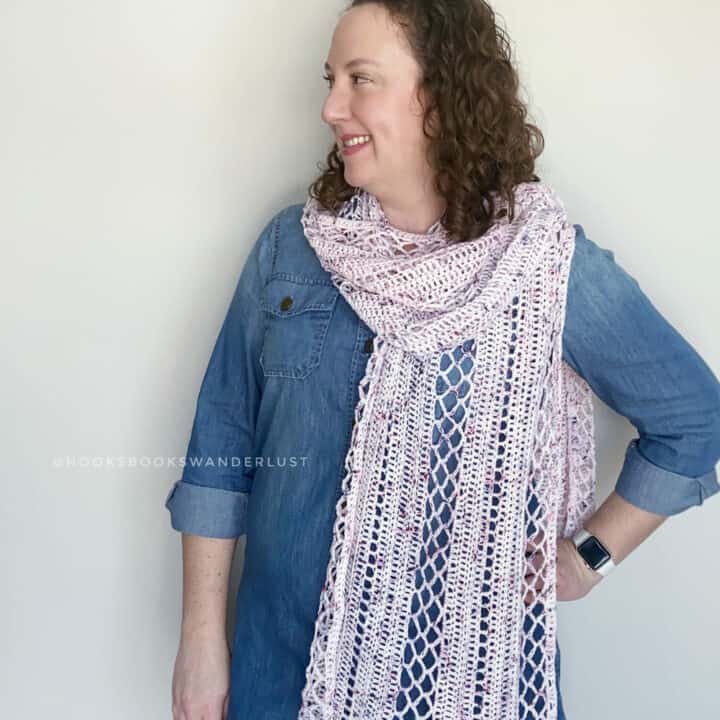 ALORA WRAP
From Hooks Books and Wanderlust –
The Alora wrap is a beautiful, romantic, feminine wrap perfect for date night, a day out with the girls, or just to dress up an outfit. With alternating sections of lace and solid stitching and a length to wrap around you, it will keep you warm in a spring breeze but is lightweight enough not to overheat.
---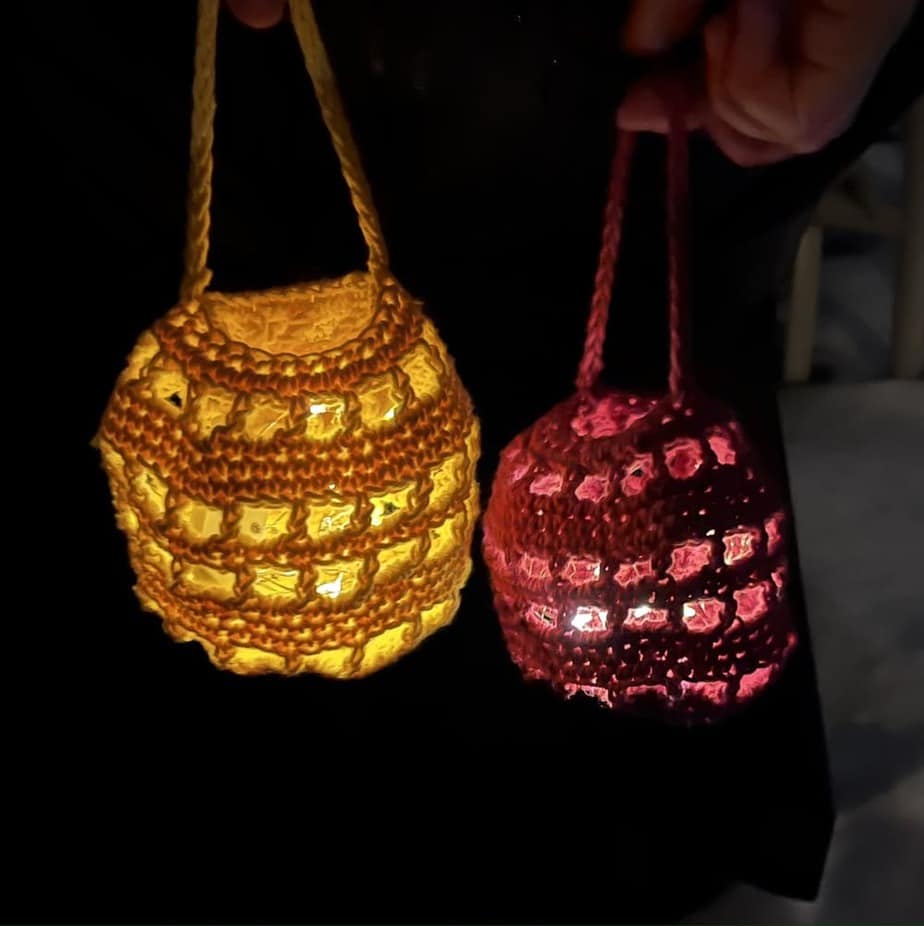 CROCHET PAPER LANTERNS
From Clair de Lune Fiber Art –
These crochet "paper" lanterns can be used to decorate outdoor spaces in celebration of warm weather! A simple but clever one-piece construction creates a lantern that can hold a tea light or a string of fairy lights. Use up your stash of kitchen cotton to make a whole set of them for your next garden party!
---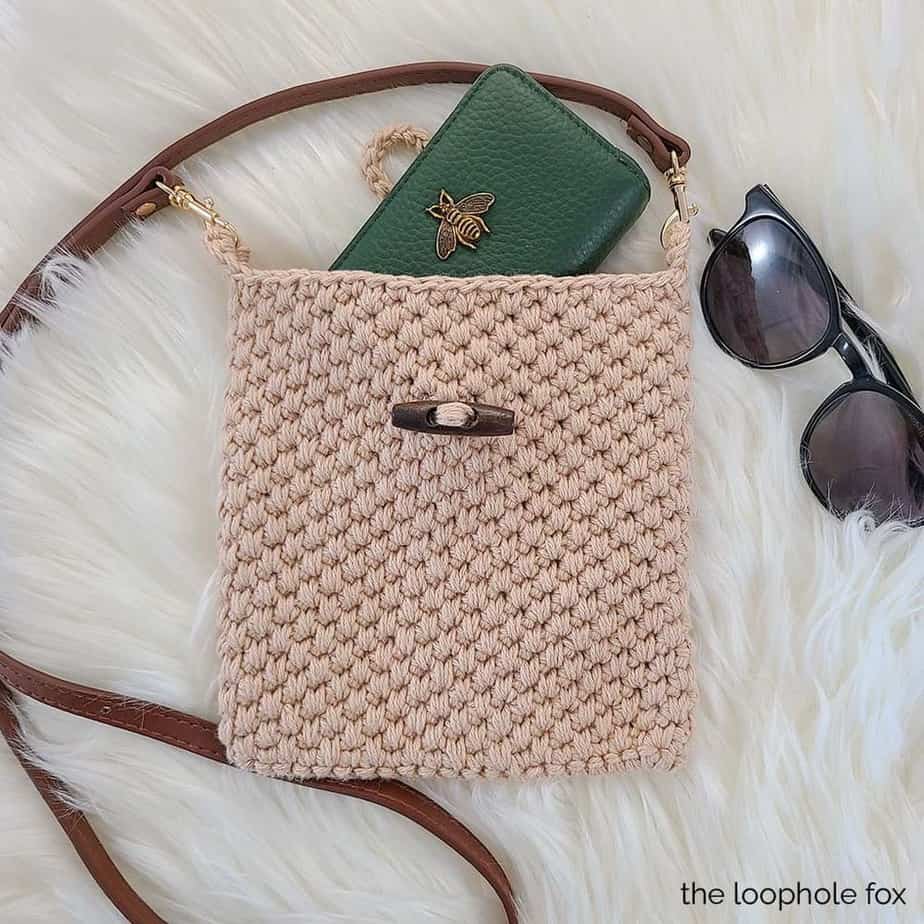 BRIVET BAG
From The Loophole Fox Crochet –
Take your necessities and trinkets with you on all of your wandering with the Brivet Bag! Crocheted holding two strands together, this little bag is small but mighty. Perfect for a day out window shopping or for a night out on the town.
---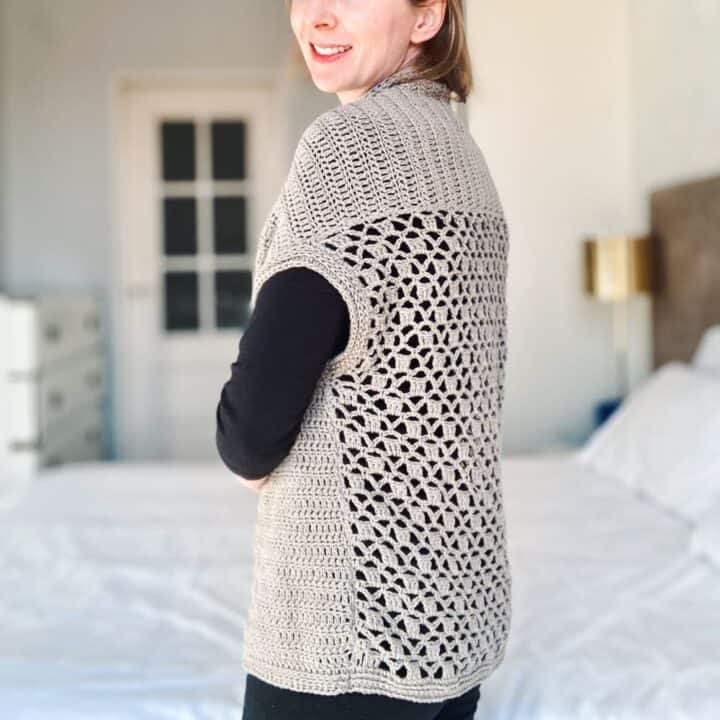 SPRING SLEEVELESS CARDI
From Ned and Mimi –
This sleeveless crochet cardigan is the perfect layering piece for spring and summer. The lace panel on the back adds a feminine, elegant touch, while the camel stitch trim finishes the cardigan off beautifully. The entire cardigan is created from 3 rectangles, so there is no shaping and just a little bit of seaming 🙂
---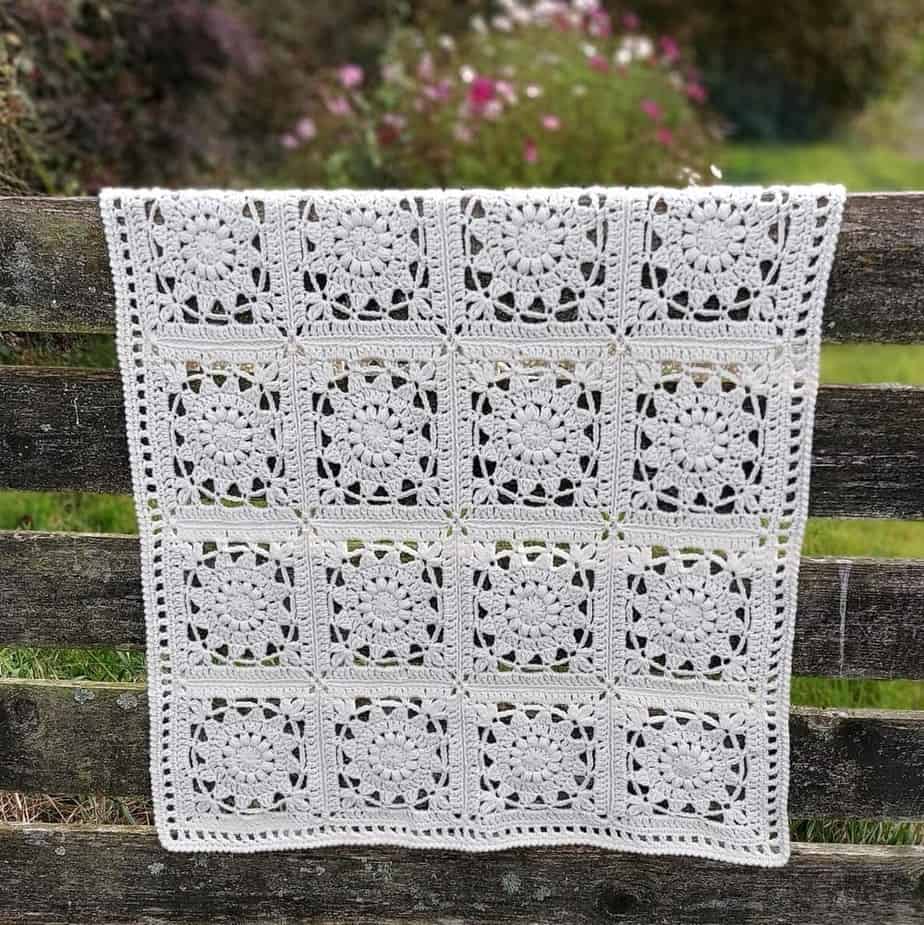 EDELWEISS BLANKET
From Annie Design Crochet –
Perfect for Spring, a Vintage Inspired crochet blanket with square motifs that remind me of sweet nostalgic Edelweiss flowers. Make it in a solid colour or go wild to make it truly yours.
---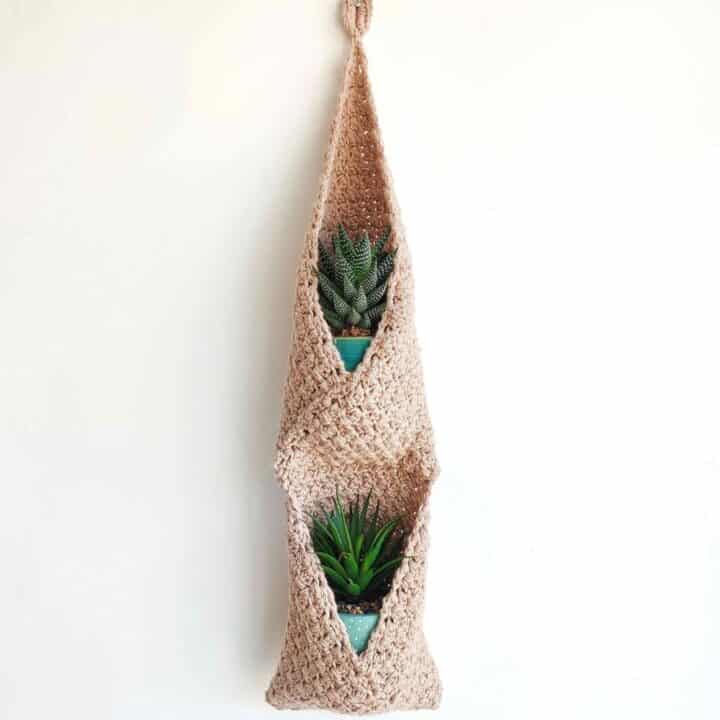 SUZETTE DOUBLE HANGING BASKET
From Made by Gootie –
This double pocket basket is a fun and quick project, made using a C2C method. It can be used as a plant hanger, yarn storage, or to hold your bathroom supply!
---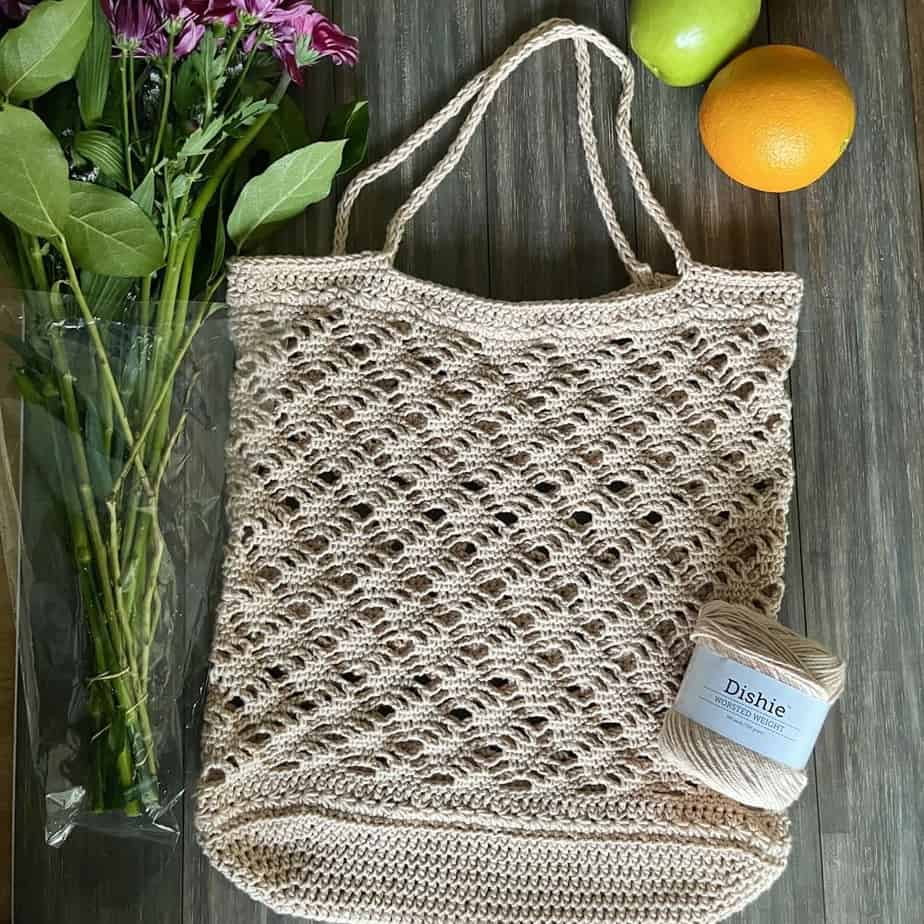 OCEANS BREATH MARKET BAG
From Crafting for Weeks –
The Ocean's Breath Market Bag is a lacy market tote bag. This tote features lacework, star stitches and I-cord finishes. This roomy tote has plenty of space for all your farmer's market goodies this spring.
---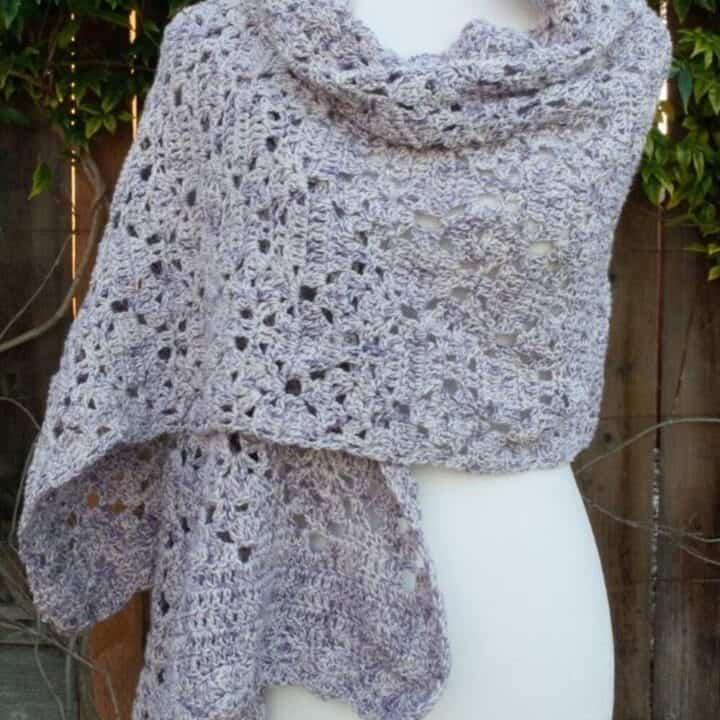 HYACINTH WRAP
From Crafting Each Day –
The Hyacinth Wrap is a lacy crochet wrap perfect for spring days! With delicate details, a generous length and width too, you can wear this wrap any number of ways to add something special to your outfit.
---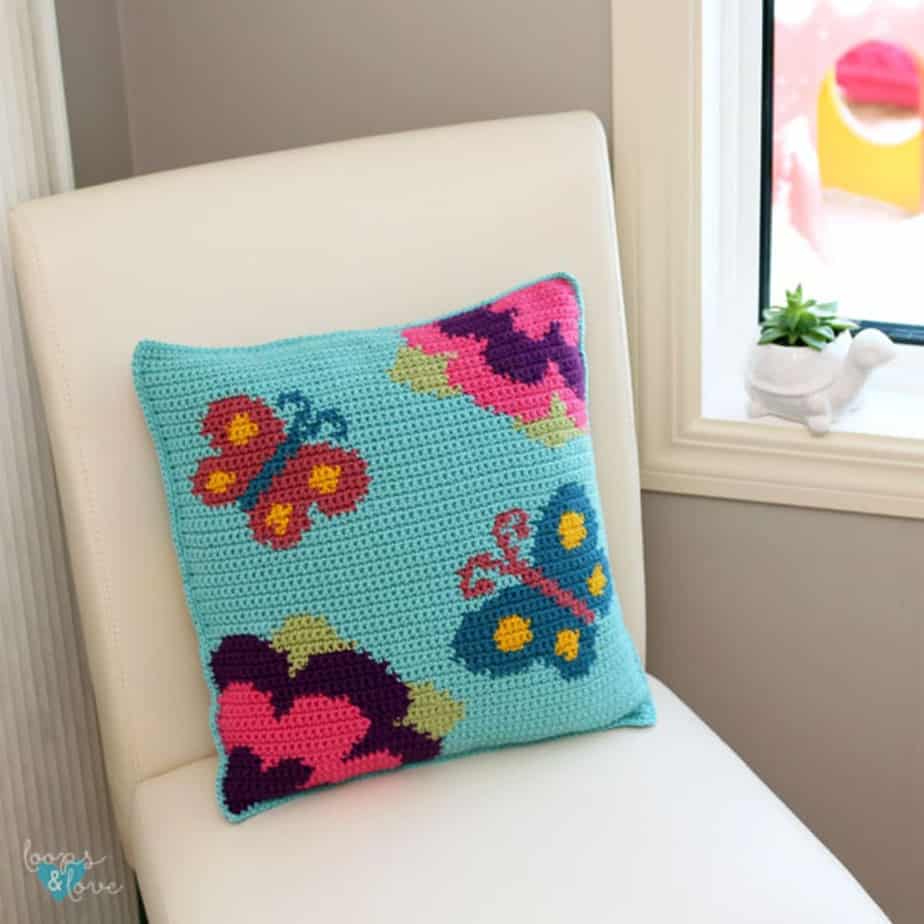 SPRING BUTTERFLY PILLOW
From Loops and Love Crochet –
The Spring Butterfly Pillow is sure to get you thinking about spring with the beautiful flowers and butterflies. Make it in your favourite colours and add it to your home décor to brighten up any room! It's the perfect size for a chair, bed, or couch throw pillow.
---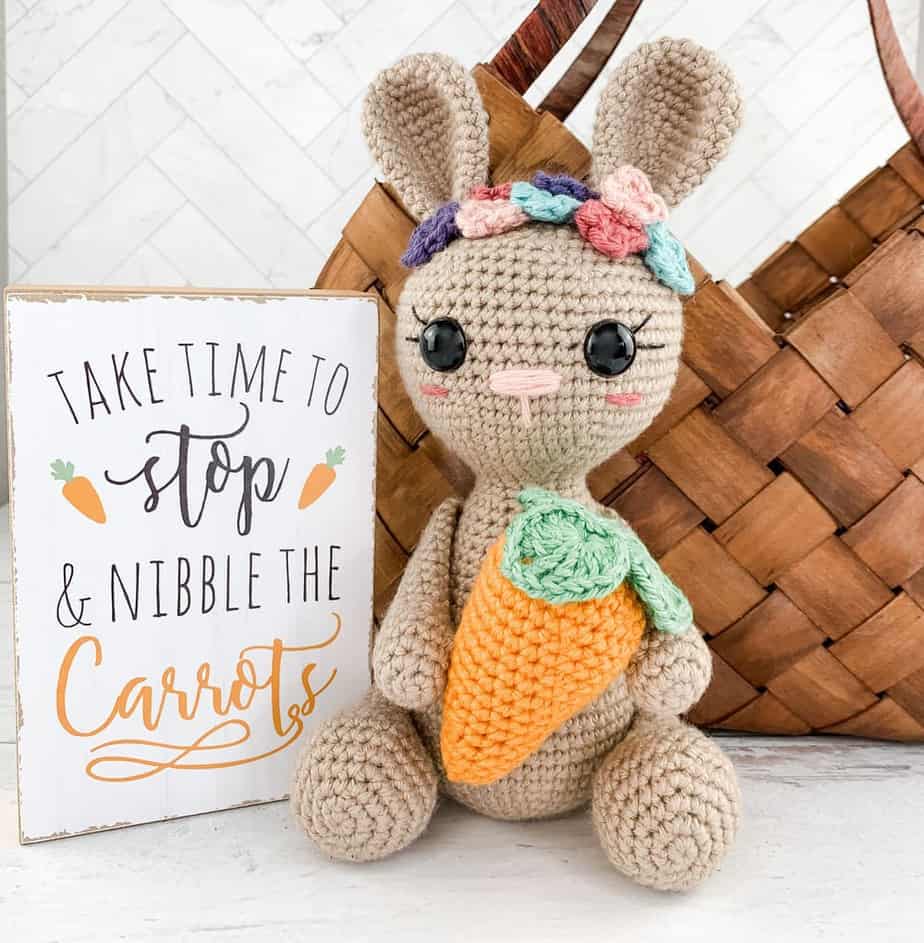 AMIGURUMI SPRING BUNNY
From Grace and Yarn –
Add a pop (and hop) of colour to your Spring decor with this quick and easy amigurumi bunny. Weighted pellets help her to be the perfect shelf sitter, plus save some time sewing with the body and head as one piece!
---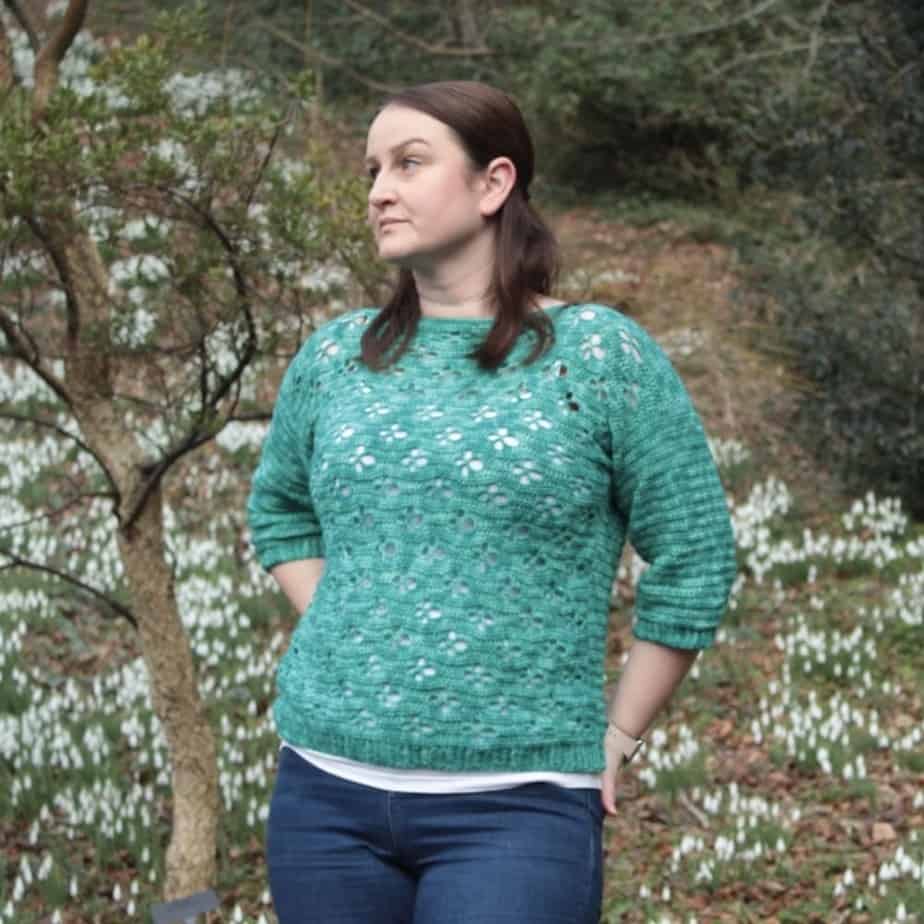 EVELYN SWEATER
From Blue Star Crochet –
The Evelyn Sweater is the perfect garment for warmer seasons. It has a beautiful lacy front panel with tiny flowers welcoming the spring. Easy constructions and stitch repeat make this a must have pattern even for a beginner crocheter.
---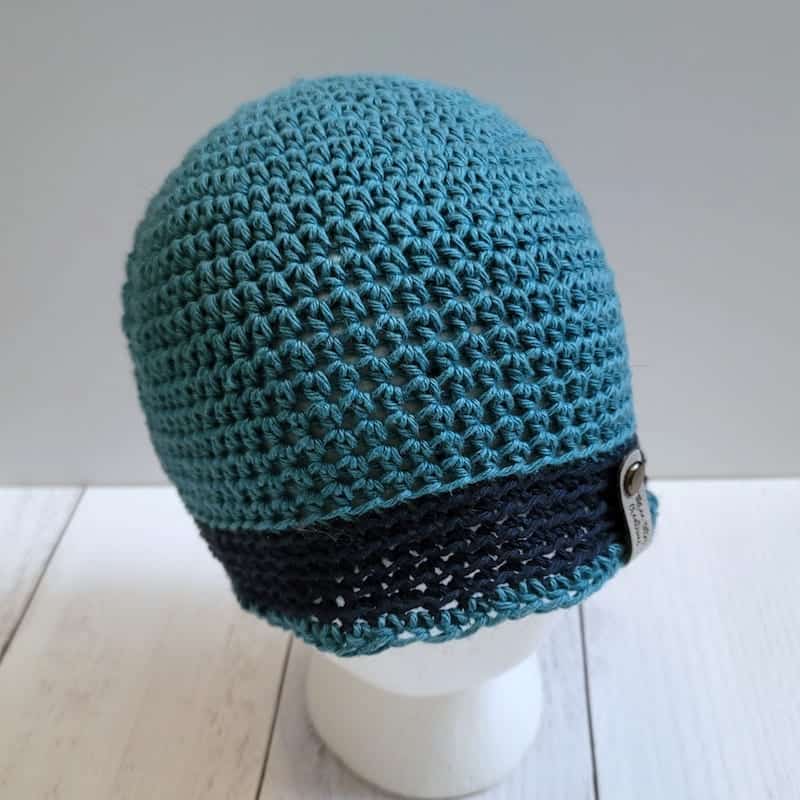 EFFLORESCENCE HAT
From Three Fates Creations –
Made of lightweight cotton and linen blend yarn, this hat is perfect to wear on those in-between days as the weather warms up and even when it's sunny too!
---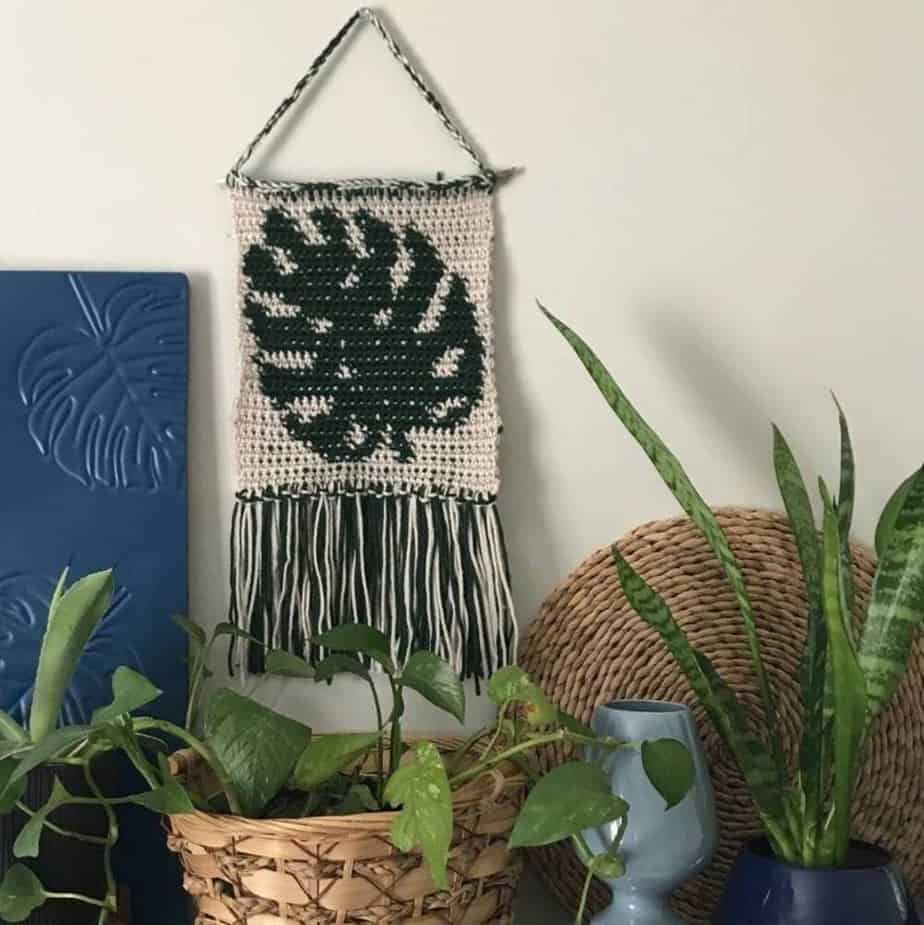 MONSTERA LEAF WALL HANGING
From Juniper and Oakes –
The Monstera Leaf Wall Hanging uses tapestry color work technique to create this perfect springtime piece of home decor. Change up the fringe to add a different flair to your wall hanging.
---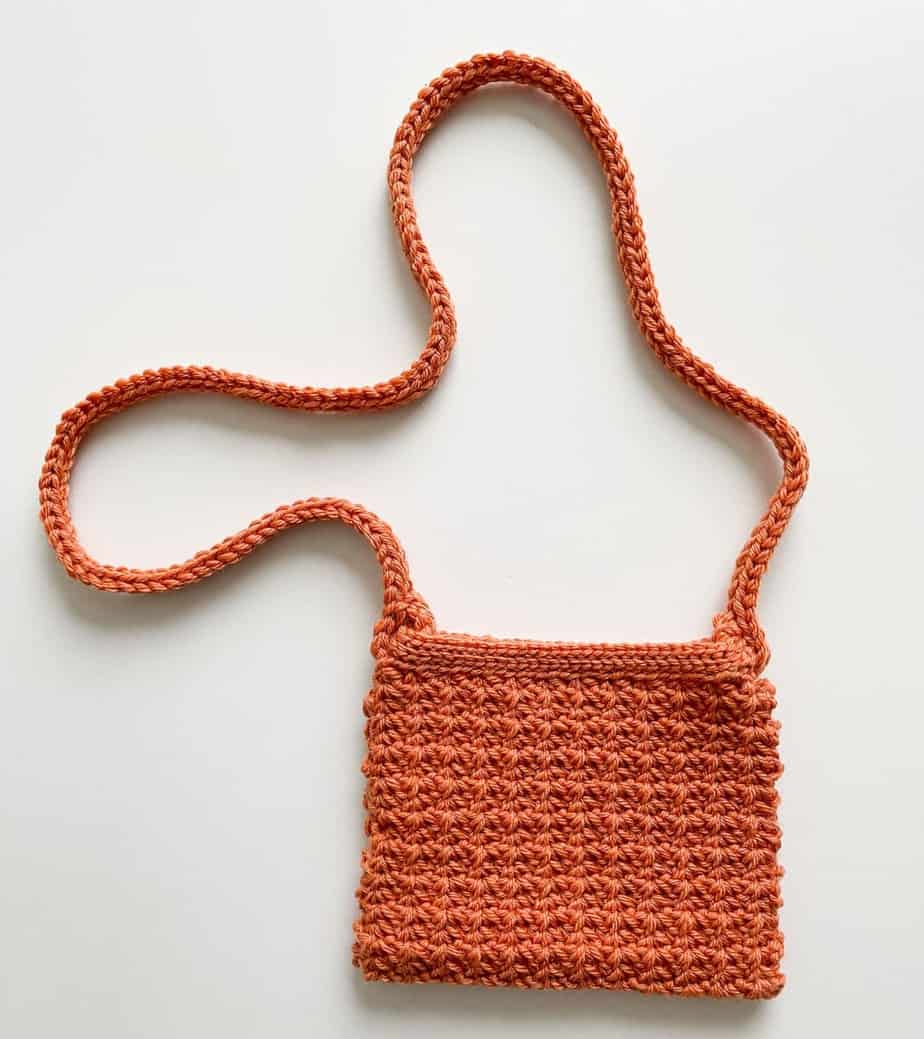 TULIP CLUTCH BAG
From Coffee and Crocheting –
The Tulip Clutch is a quick cute crochet project for lively spring days! Using a small amount of yarn it is your perfect stash buster and it also makes for a nice gift.
---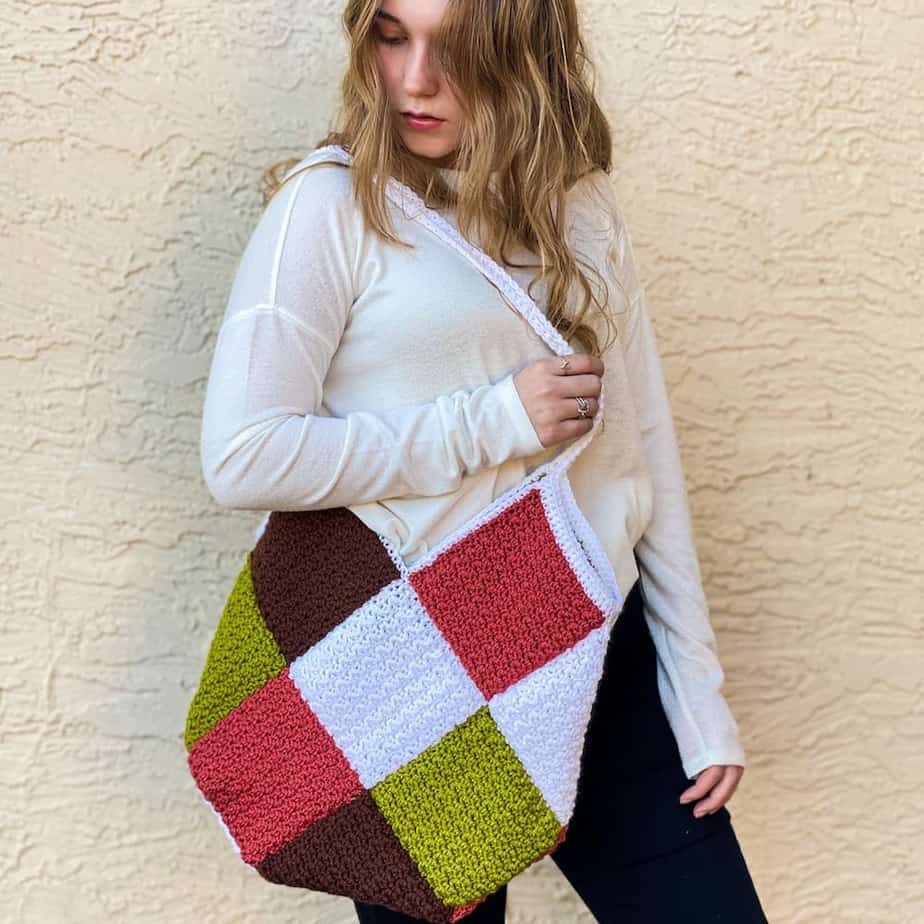 PIPER PATCHWORK HANDBAG
From Itchin' for Some Stitchin' –
Show off your spring style with the Piper Patchwork Handbag. A super quick & fun crochet pattern that's easy enough for beginners and creates a sensational accessory with a lot of texture and sass! Makes a great market bag too!
---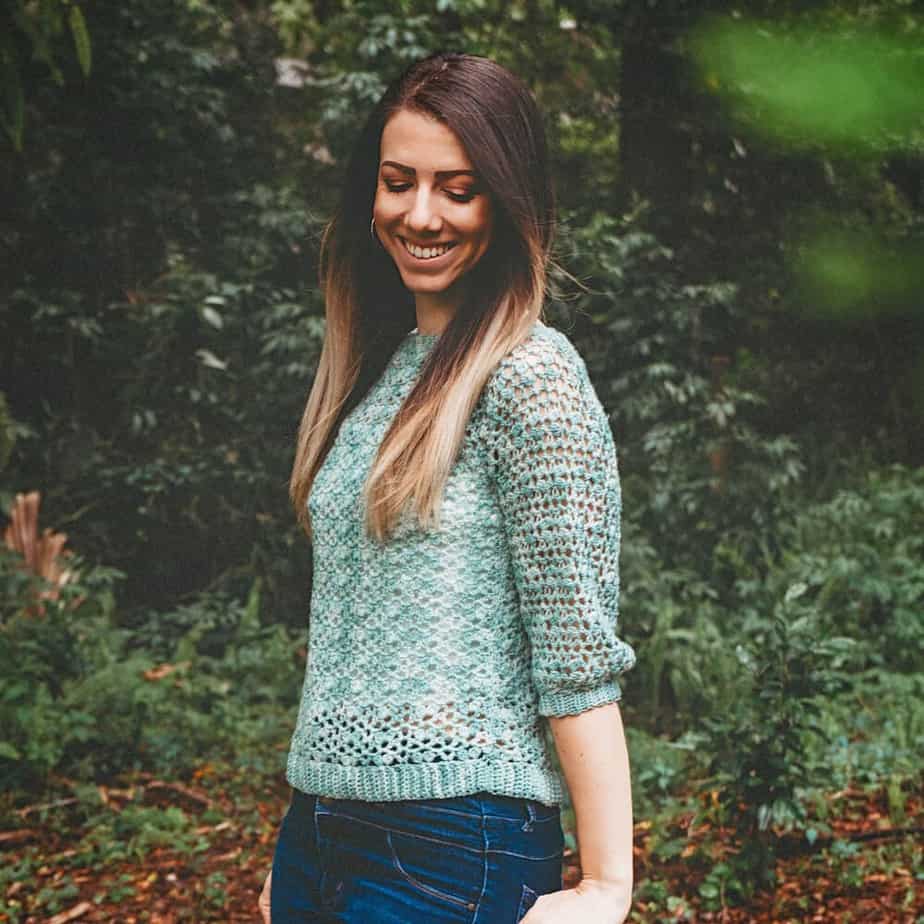 MUSE CROCHET TOP
From Briana K Designs –
The Muse Crochet Summer Top has a simple stitch repeat and easy crochet lace. The garment is created as one piece and in rows. If you are a beginner crocheter and want to try your hand at garments, this crochet pattern is for you.
---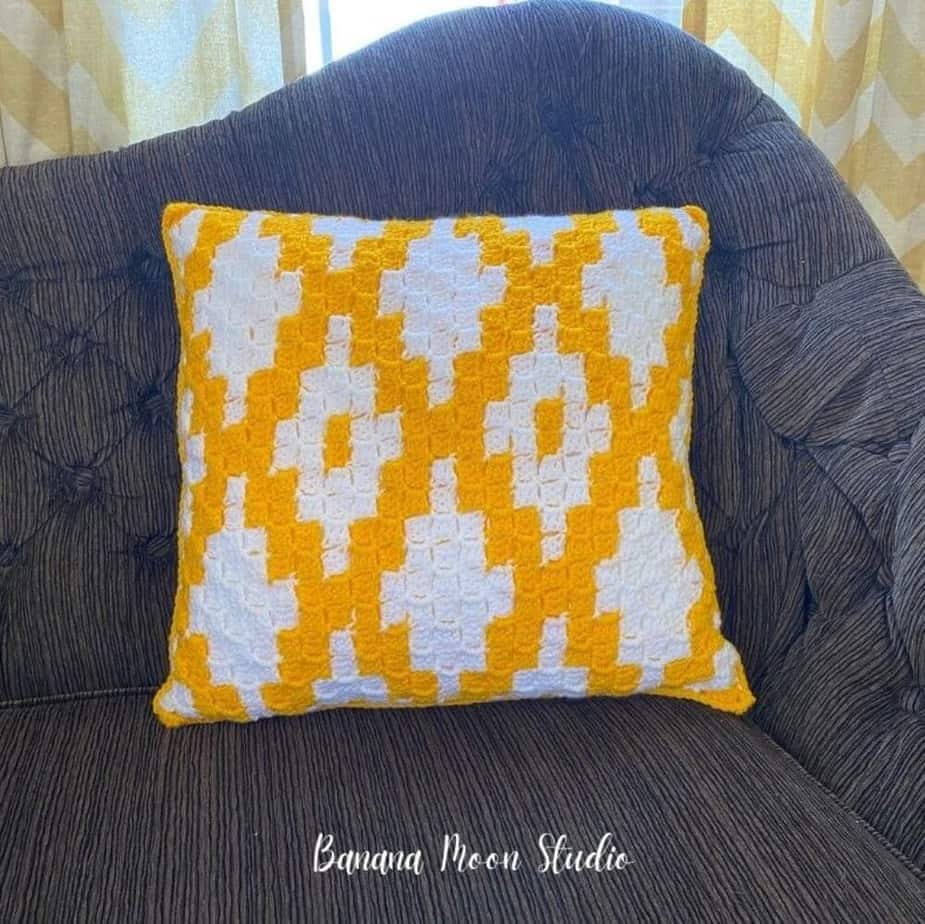 PURCELL PILLOW
From Banana Moon Studio –
The Purcell Pillow is a bright, geometric throw pillow that will look beautiful in your living room or bedroom, bringing spring into your home! Made using a c2c method, it's a fun piece that takes hardly any time at all!
---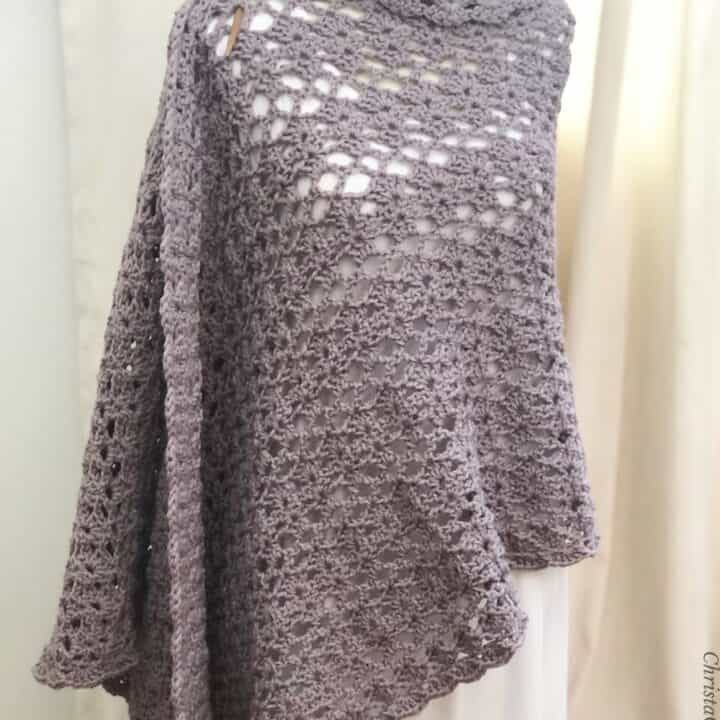 LITTORINA SHAWL
From Christa Co Designs –
The Littorina Shawl is lovely combination of shells and lace in an easy to crochet rectangle. This stylish shawl can be worn on the shoulders, secured around the waist or as cozy scarf.
---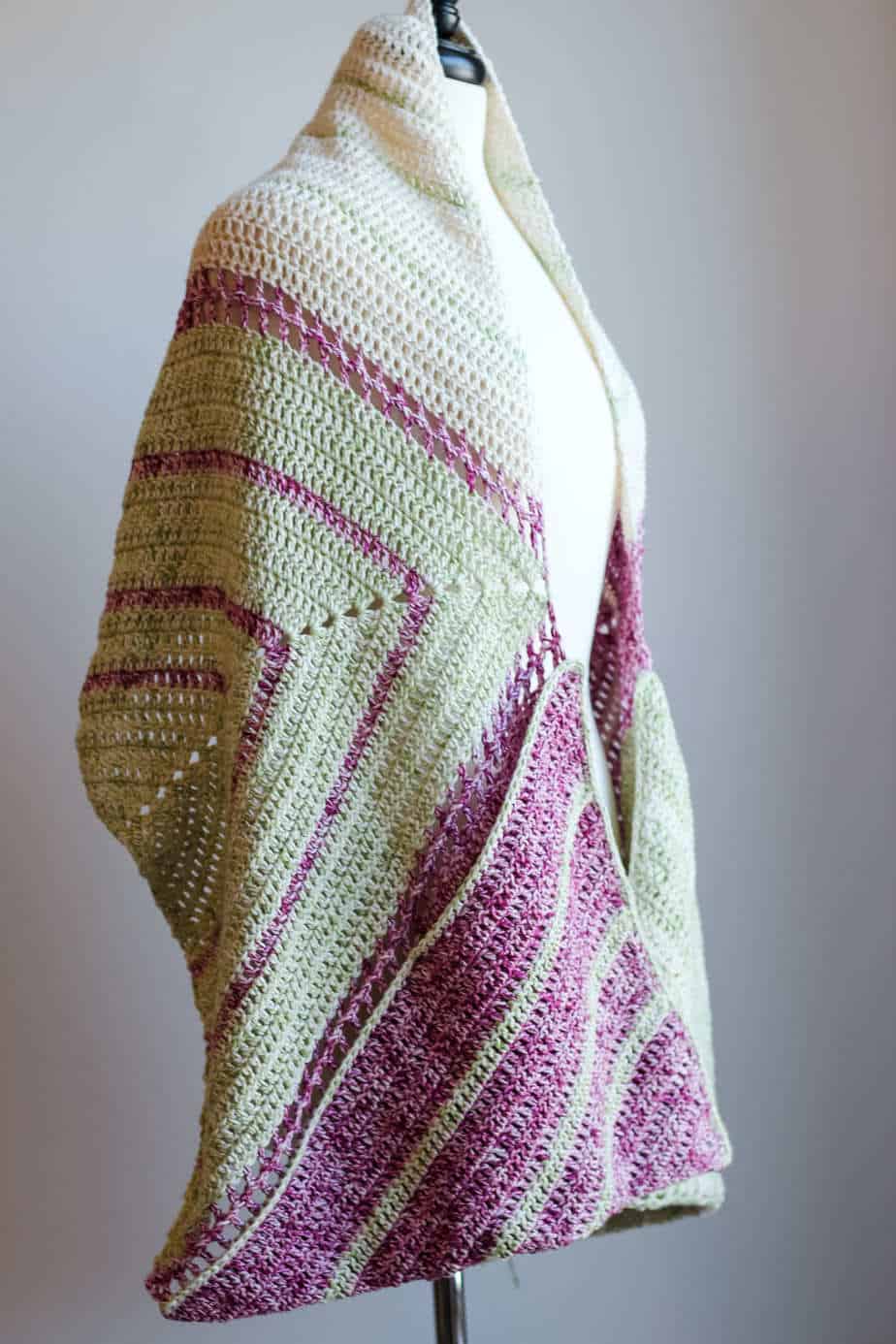 BRING BACK SPRING POCKET SHAWL
From Nanas Crafty Home –
The Bring Back Spring Pocket Shawl is a unique and fun pocket shawl made from 5 identical triangles! Beginner friendly stitches with a fun open lace mesh join and easy pocket construction for the perfect spring scarf!
---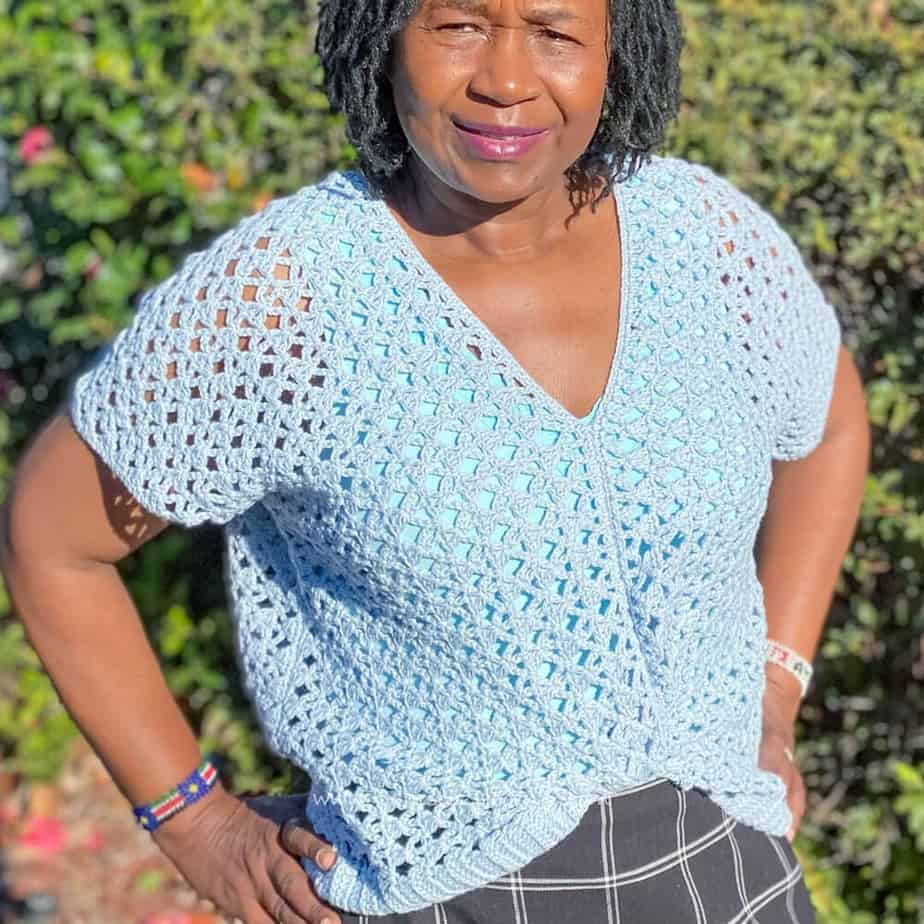 MORNING GLORY SPRING TOP
From Pam's Cozy Corner –
A light lacy spring top with shells that is perfect for any wardrobe. Throw on over a vest with jeans, over swimwear or even over a little black dress for an evening out. This top is so very versatile!
---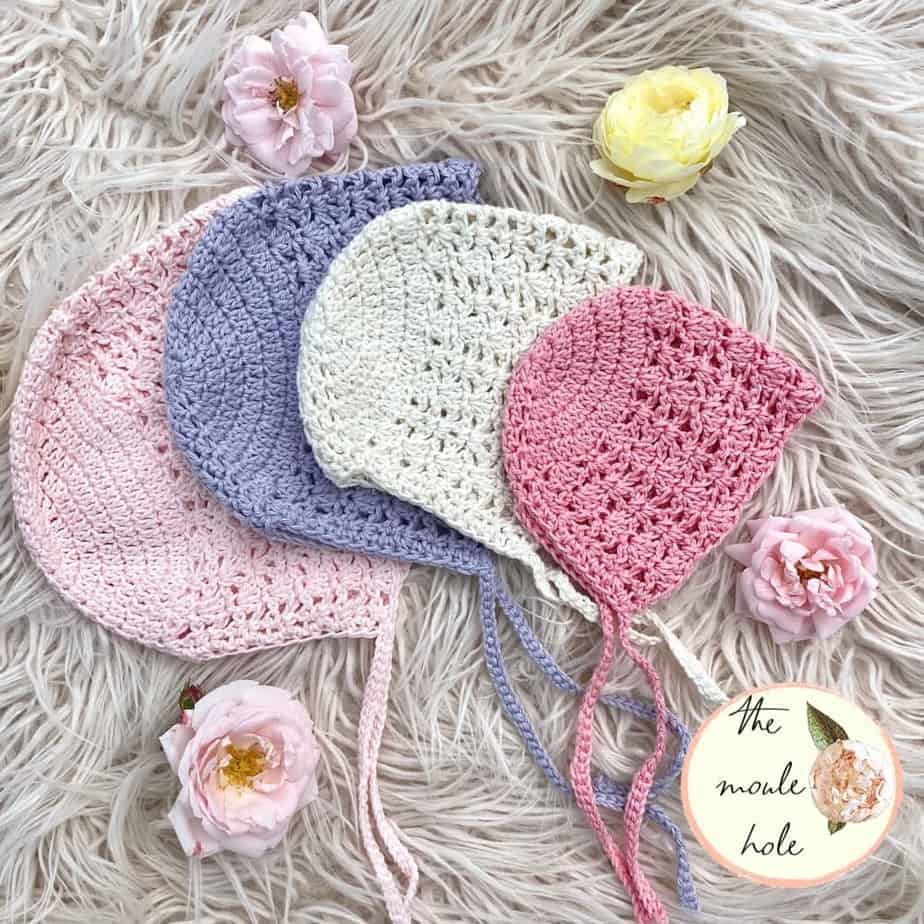 MARION BONNET
From The Moule Hole –
The Marion Bonnet is designed in a gorgeous vintage style and is suitable for a proficient beginner to crochet. This bonnet is extremely quick to make and can be completed in an evening. Enjoy making your very own Marion Bonnet.
---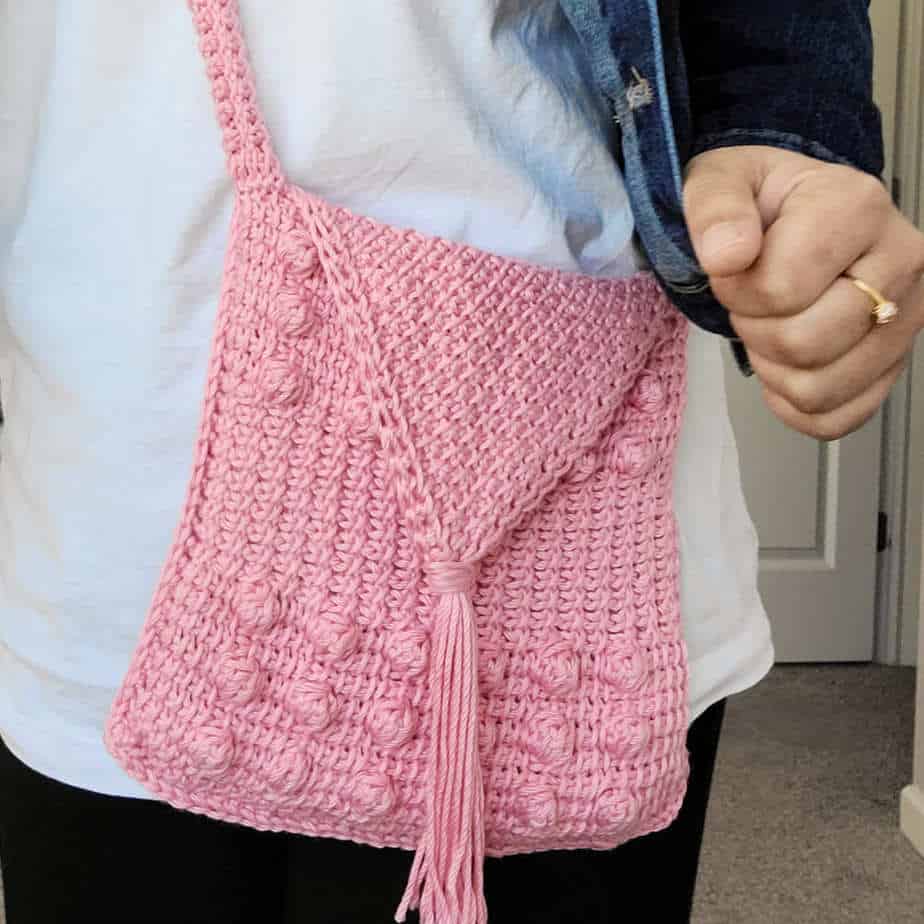 HUGS N KISSES PURSE
From Noors Knits –
A fun textured purse made with alternating sections of the Tunisian crossed stitch and Tunisian bobble stitch. A great project to learn Tunisian crochet with and make something beautiful too!
---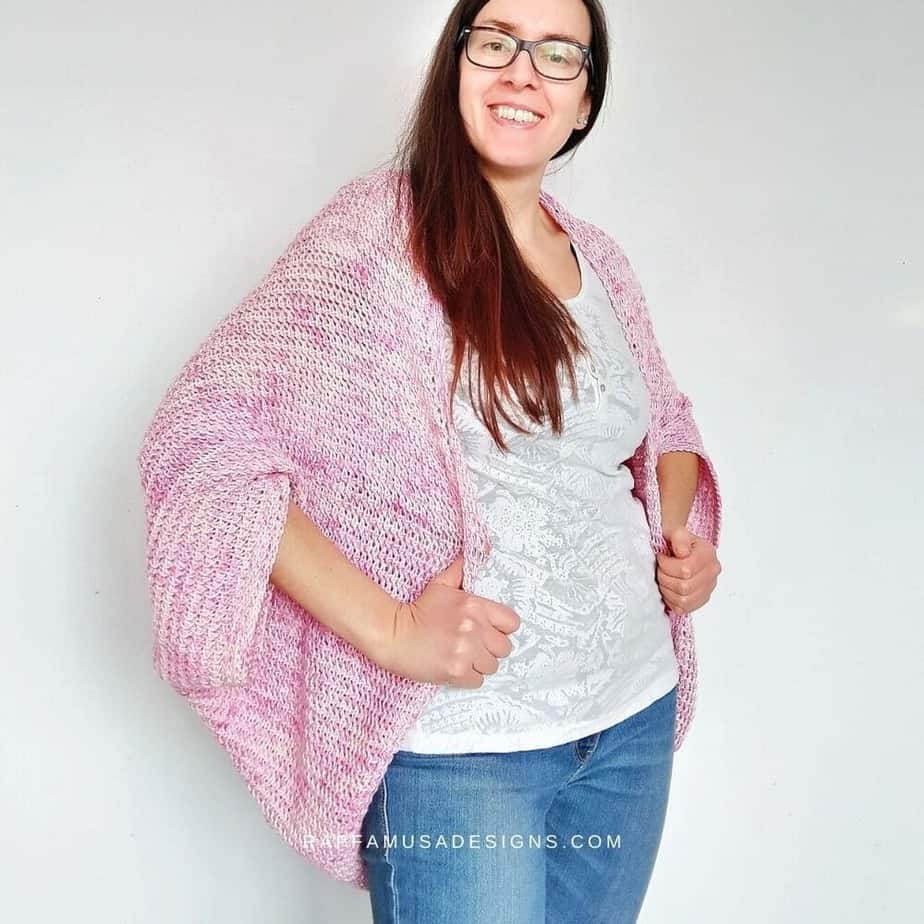 COMFY COCOON SHRUG
From Raffamusa Designs –
Explore the surprisingly light & breezy drape of the Tunisian top loop stitch with this Comfy Cocoon Shrug. Super easy to crochet, this oversized cocoon sweater will be your favourite throw-on sweater for a fun Spring day or chilly Summer night!
---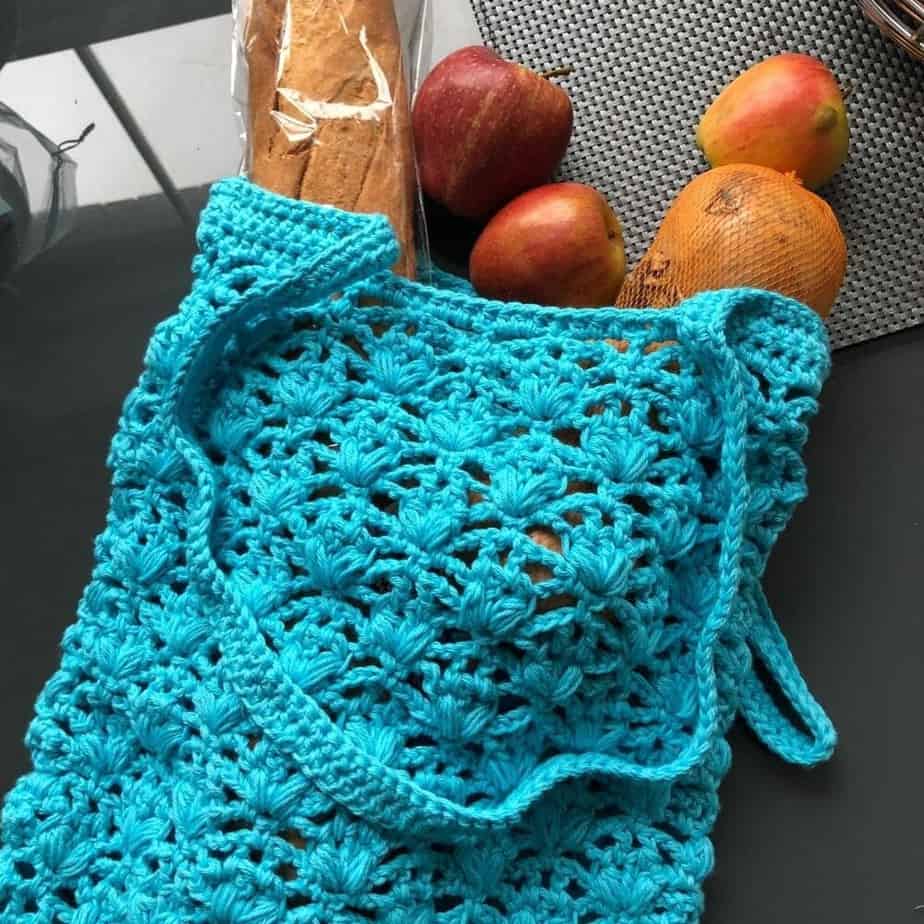 PUFFIN LACE MARKET BAG
From Me n My Hook –
Light lacy market tote bag pattern featuring a puff stitch repeat – your fruit and veg never looked this good!
---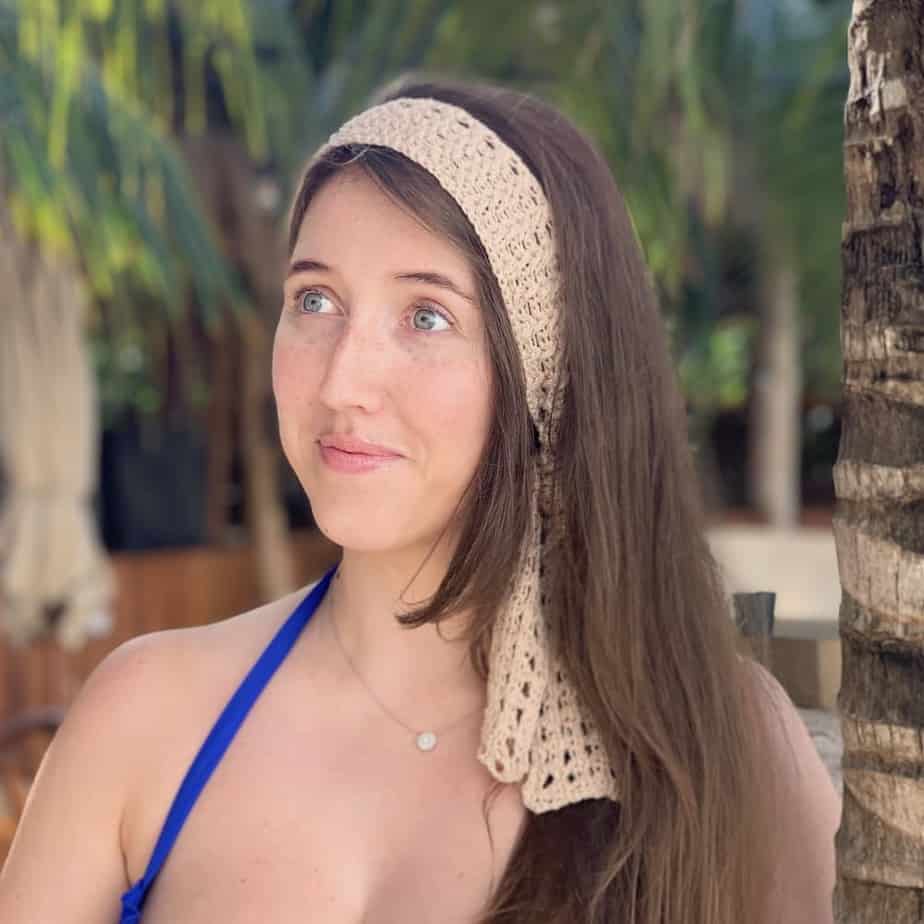 EL RIZO HAIR TIE SCARF
From Cosy Rosie UK –
Get that holiday hair sorted along with some more accessory options too! This hair tie scarf can be styled with your hair worn down, tied around a bun, or styled as a skinny scarf!
---
Thank you!
I am so thrilled that you have found me here at HanJan Crochet and your support is what keeps me doing what I'm doing – so thank you!
I'd love to stay in touch with you and share all of my latest crochet designs and news with you – join me here and I'll send you my most popular pattern for free!