A while ago the lovely team at Simply Crochet Magazine asked me to design a bag for them – from a pair of old jeans….. What I came up with was a cute clutch bag from Dave's old decorating jeans – I'm hoping he hasn't missed them yet!
It was such an amazing project to dream up and I thought I'd share with you just how easy it was to make the jeans yarn in this easy tutorial.
Just click the link to see my funny little video or scroll down to see it in pictures, whichever you prefer!
To make the jeans yarn:
Materials:
An old pair of jeans
A pair of large sharp scissors
Plenty of muscle to cut!
Step 1:
Cut both legs off the jeans, as close to the top as you can without cutting the pockets – save these for other fabulous craftiness.
Lay each leg out flat and cut 2cm strips as far as the seam – do not cut through the side seam.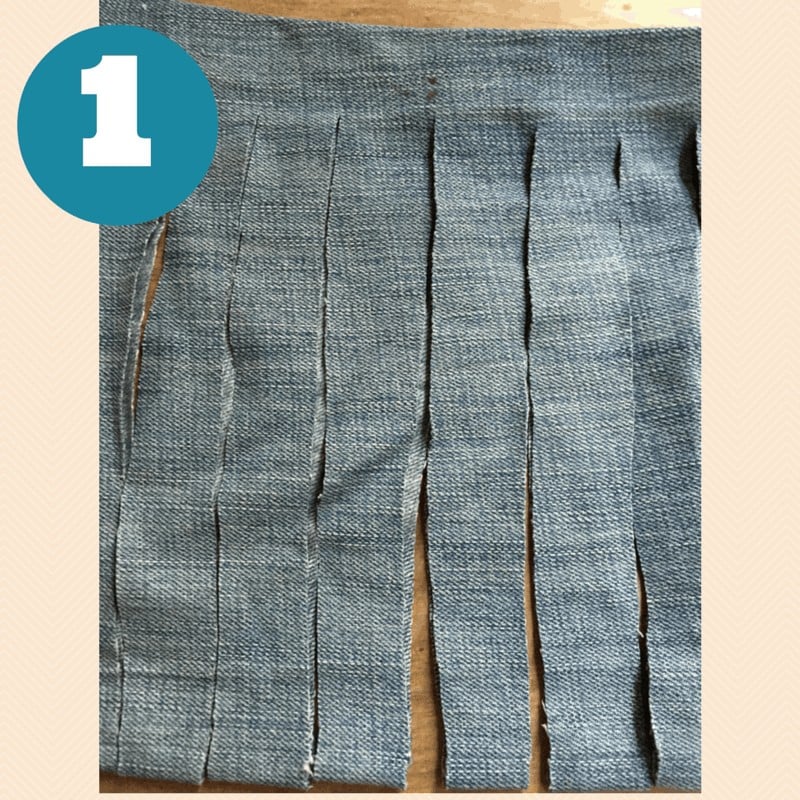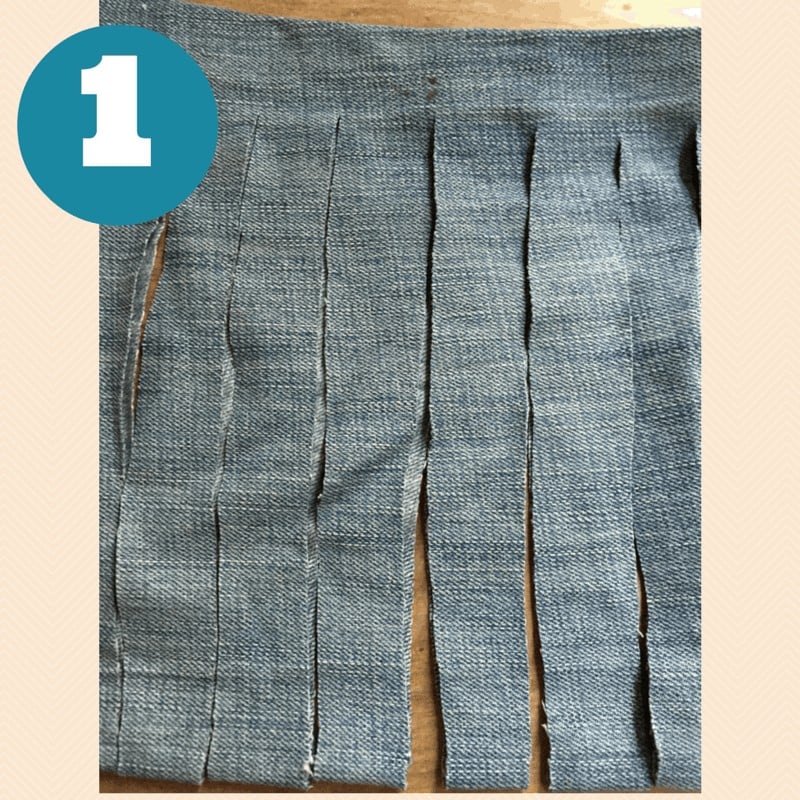 Step 2:
When you have cut the strips the whole way up the leg, snip the first seam so that you can work in spirals up the leg to make a long strand of yarn.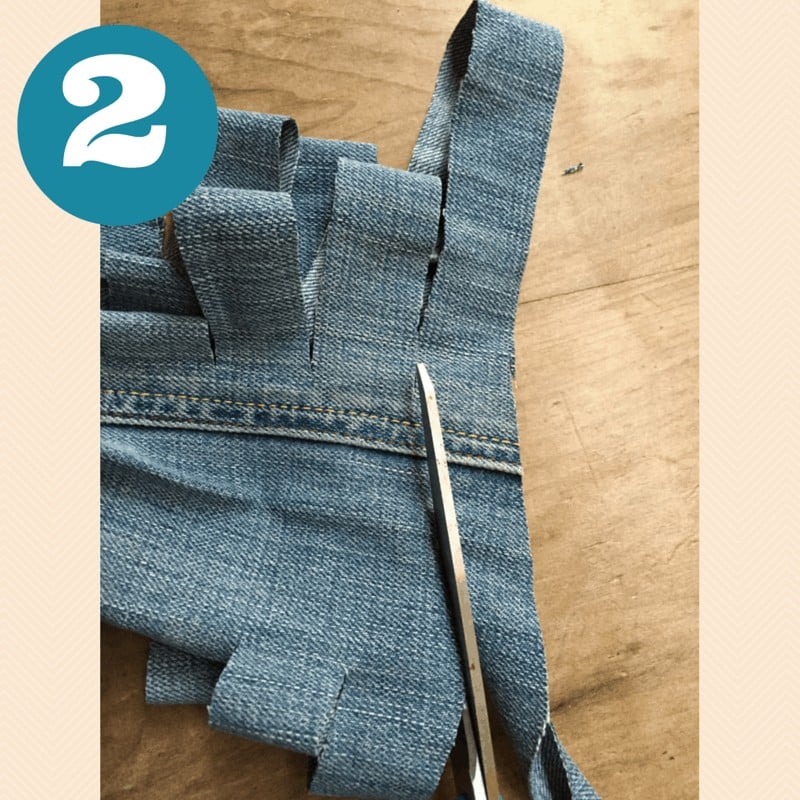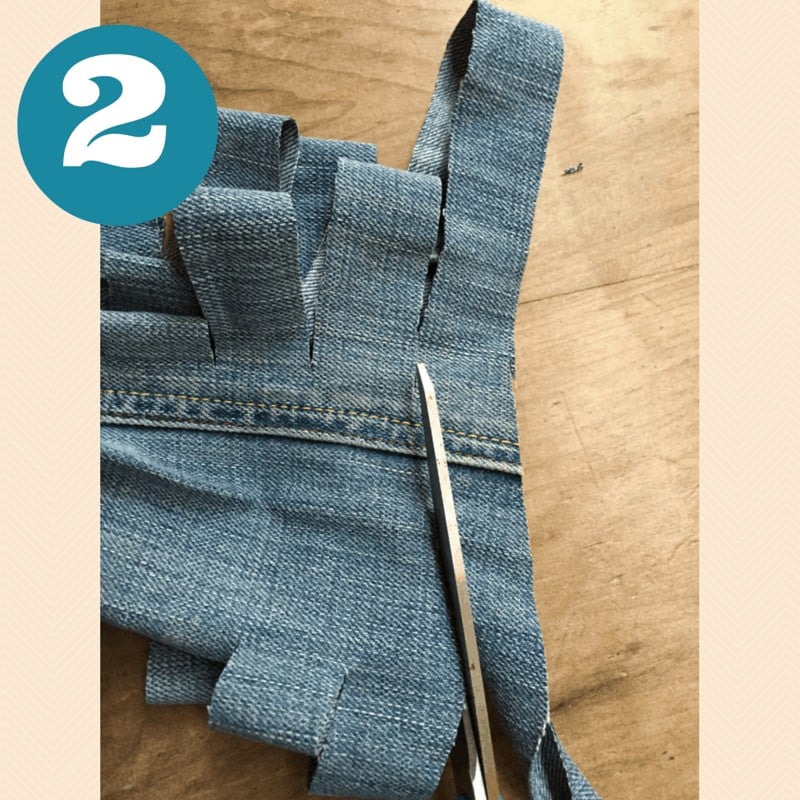 Step 3:
Once you have finished, cut the yarn in half again to get 1cm wide yarn. It doesn't matter too much if the fabric is a bit wiggly – it will add more character this way!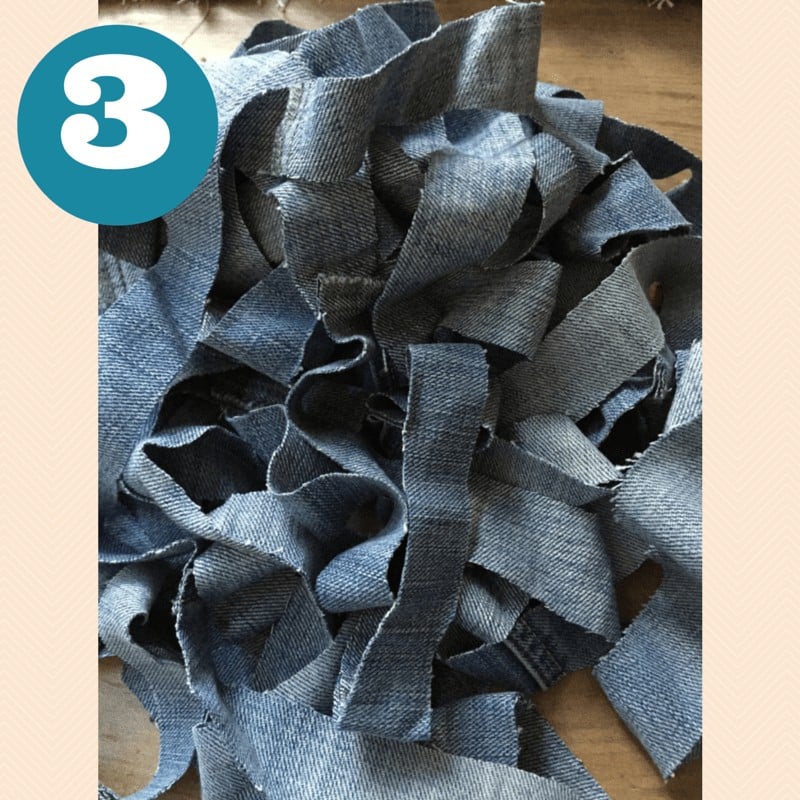 That's all there is to it – you're ready to make whatever you fancy from your jeans yarn! This little clutch bag is what I came up with – it's in Simply Crochet Magazine Issue 26. I'm planning on an adventurous rug sometime soon too….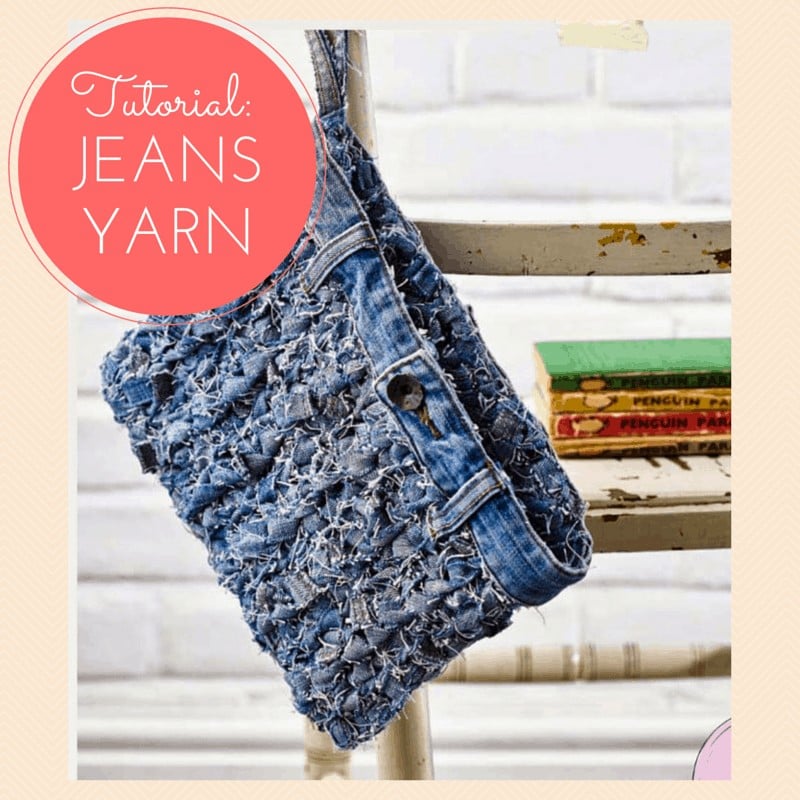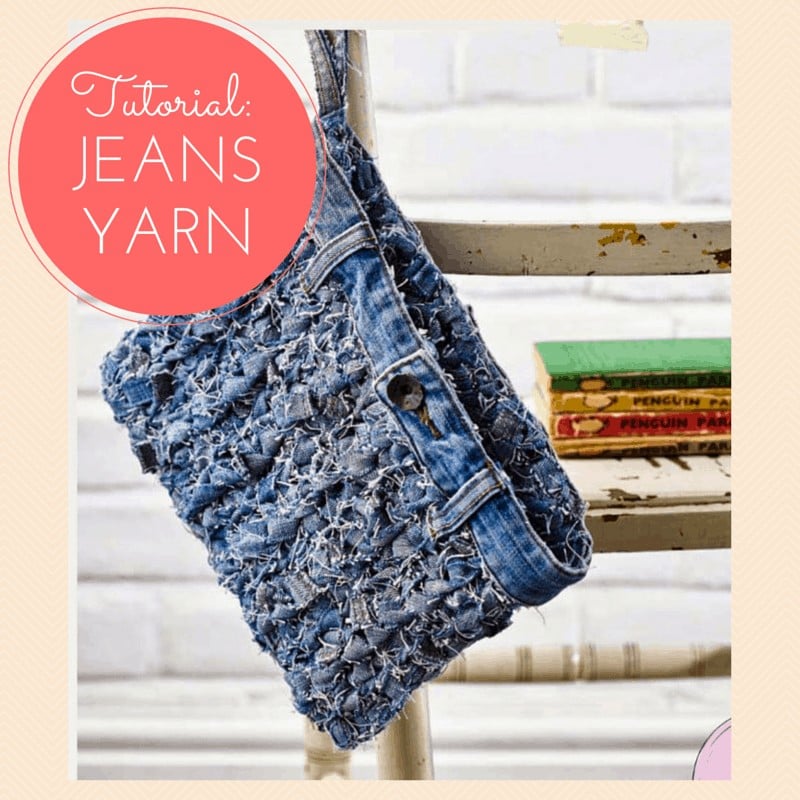 Here are a few of my free patterns that you might enjoy:
The Skittles Poncho – a burst of sunshine and rainbow colours
The Silver Squares Blanket – classic, timeless baby blanket
Baby Bunny Hats – super cute and super fast!