Just a quick little treat from me today – a yarn conversion chart and some whizzy new bits and bobs on the blog too!
Just like hooks, I must admit I always forget what type of yarn converts to what and end up in a pickle until I check it up – so here's a little chart for you to save and refer to when in doubt: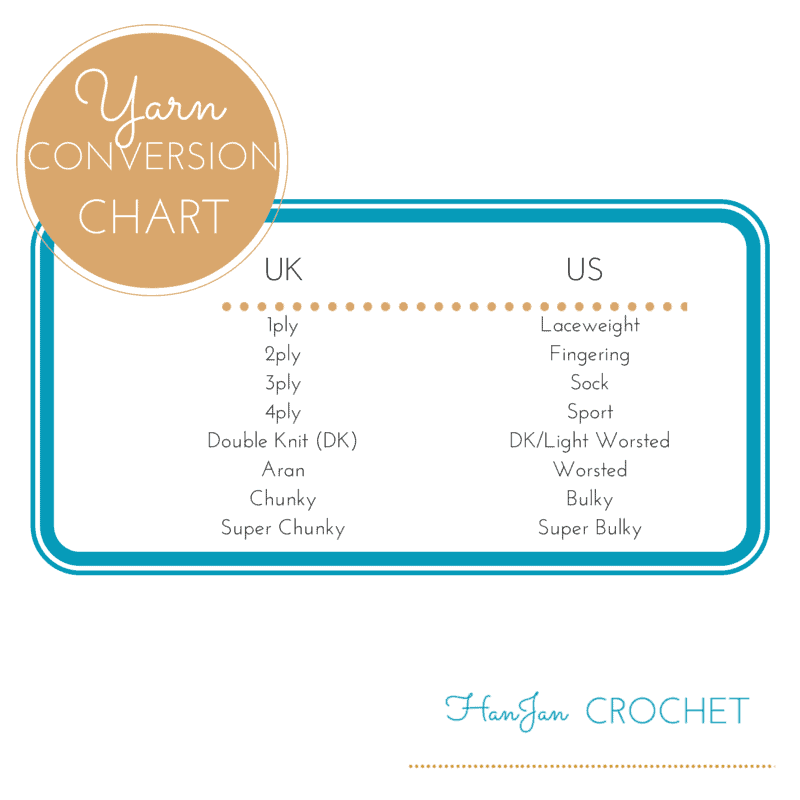 Easy as that.
Oh, and I've been reading up on techy things to make the site easier for everyone to use – the very clever CarrieLoves taught me how to make a 'back to top' scroll thingy and all sorts! Check out her website – it's amazing.
Lots more fun coming up soon…..