Do you need some new crochet bag patterns in your life?! I don't know about you, but I absolutely LOVE making new crochet bags. Not only are they fun to mix & match with outfits, but they are also super practical crochet projects to work on in my spare time. Whether it's a new purse, beach bag or tote, I always know they're going to be put to use!
Another plus of crocheting bags is that they can always be great stash busting projects as well! Making a bag is a great excuse to experiment with new yarn colours & get rid of the extra stash laying around your homes.
In this blog post, I am going to be sharing with you five super fun crochet bag patterns, not only from me, but also from some other talented artists who were kind enough to share their patterns with us. The patterns will include an Easy Boho Evening Purse, an Alpine Crochet Purse, a Woodland Tote, a Palm Tree Tapestry Bag and my one and only Summer Stripes Beach Bag!
Scroll down to see each pattern & by clicking the button that says "Find the Pattern Here," you'll be taken to the coordinating blog post to read all about it. Enjoy!
5 Stash Busting Crochet Bag Patterns:
I have to admit… I unashamedly want to get every single one of those patterns and make them for myself because they are all so great and unique! If you decide to try your hand at one (or all!!) of these patterns yourself, make sure you share it with me by tagging me (& the designer) in a post on social media. I absolutely love seeing your crochet creations!
Bonus Crochet Bag Pattern!
Since creating this list I've launched a new free bag pattern that I think you'll love too! The Denim Envelope Bag is a beautiful textured bag that is super easy to make and so versatile to wear. You can find the free pattern here or get an ad-free version here.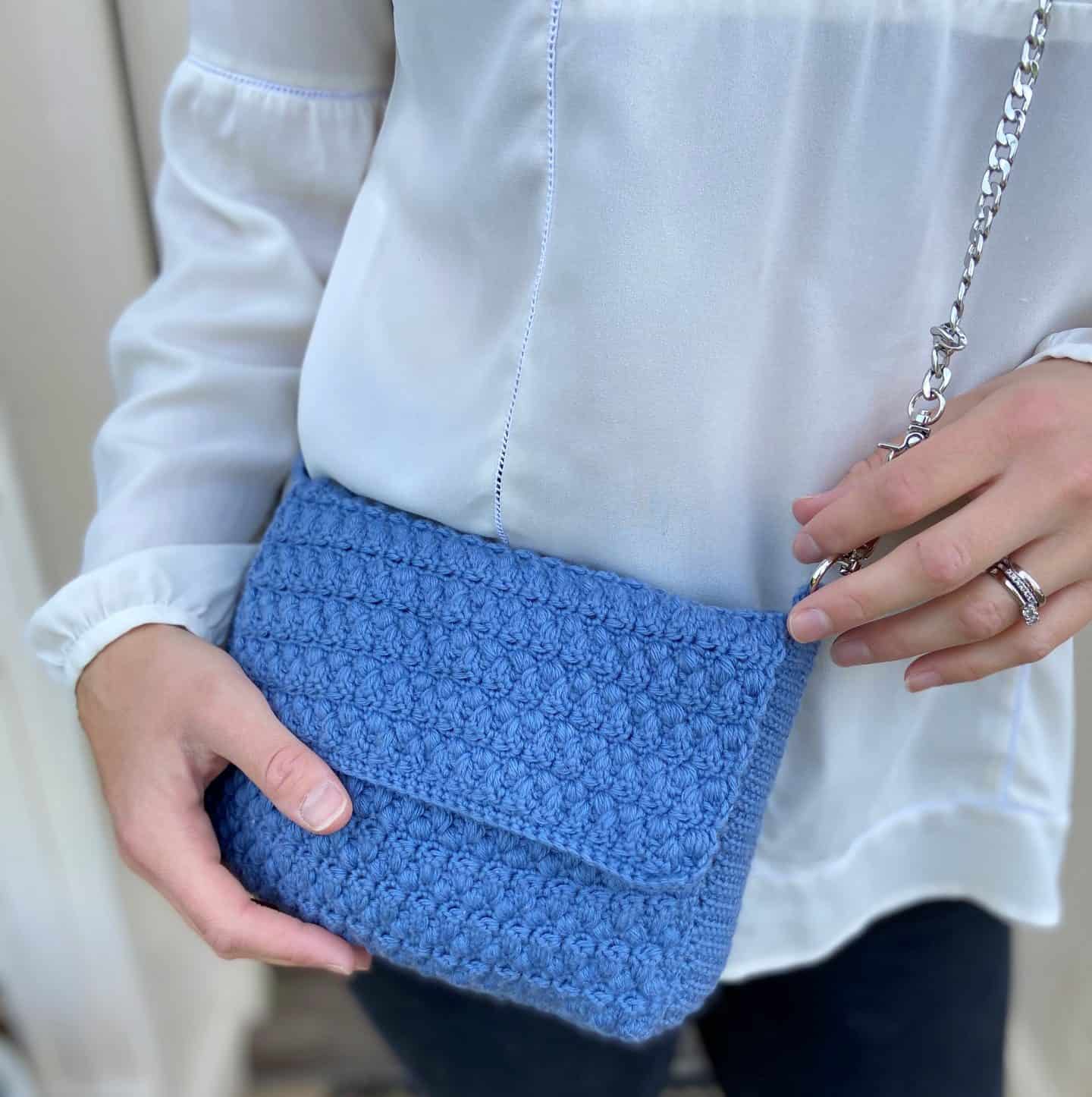 Find the Denim Envelope Bag pattern for free here.
Get an ad free PDF of the Denim Envelope Bag here.
Summer Stripes Bag Yarn Pack
If you love my Summer Stripes Bag and would like to use it with the yarn pack you can get it here:
Find the Summer Stripes Bag pattern and yarn kit together here.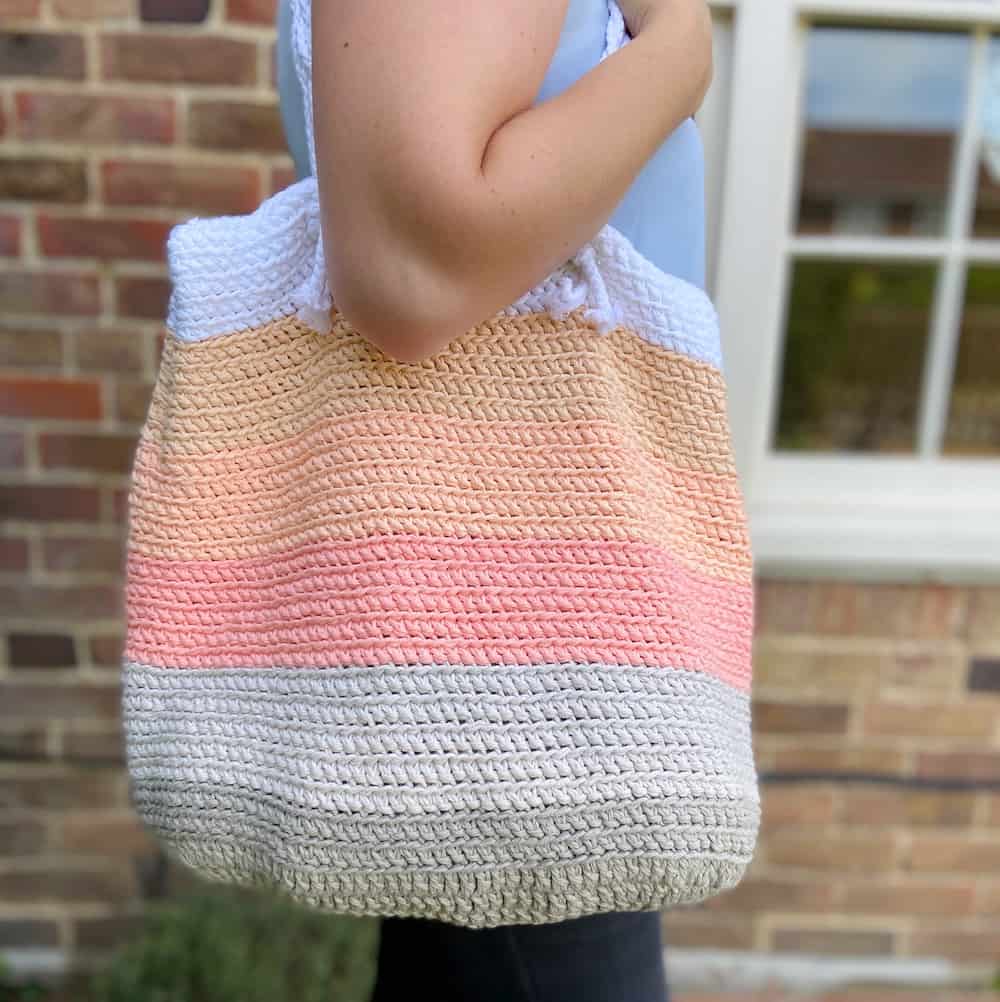 And don't forget to sign up for my newsletter to be notified anytime a new free pattern or stitch tutorial is released!
And if you don't feel like searching the blog yourself, I've put together a list of a couple other pattern round ups and creations I think you'll LOVE! Check them out here:
Free Accessory Patterns:
These are great for the cooler months!

1.The Classic Cowl (free pattern)
2. The Coffee Shop Wrap (free pattern)
3. The Vintage Grey Capelet (free pattern)
Free Stash Buster Accessory Patterns:

1.The Winter Silk Mitts (free crochet pattern)
2. Merry Christmas Crochet Mitts (free crochet pattern)
3. The Mustard Mitts (free crochet pattern)
Thanks for being a part of the HanJan family! I hope you enjoy these patterns!