When it comes to the best in Spring crochet patterns you need look no further than the wonderful new issue of The Crochet Foundry Magazine. Every single crochet garment in it is beautiful and I'm thrilled to say that I am featured as a guest designer in it too!
All of the garments are easily customisable, size inclusive (sizes XS to 5XL), come with a range of yarn suggestions and are themed around staycations!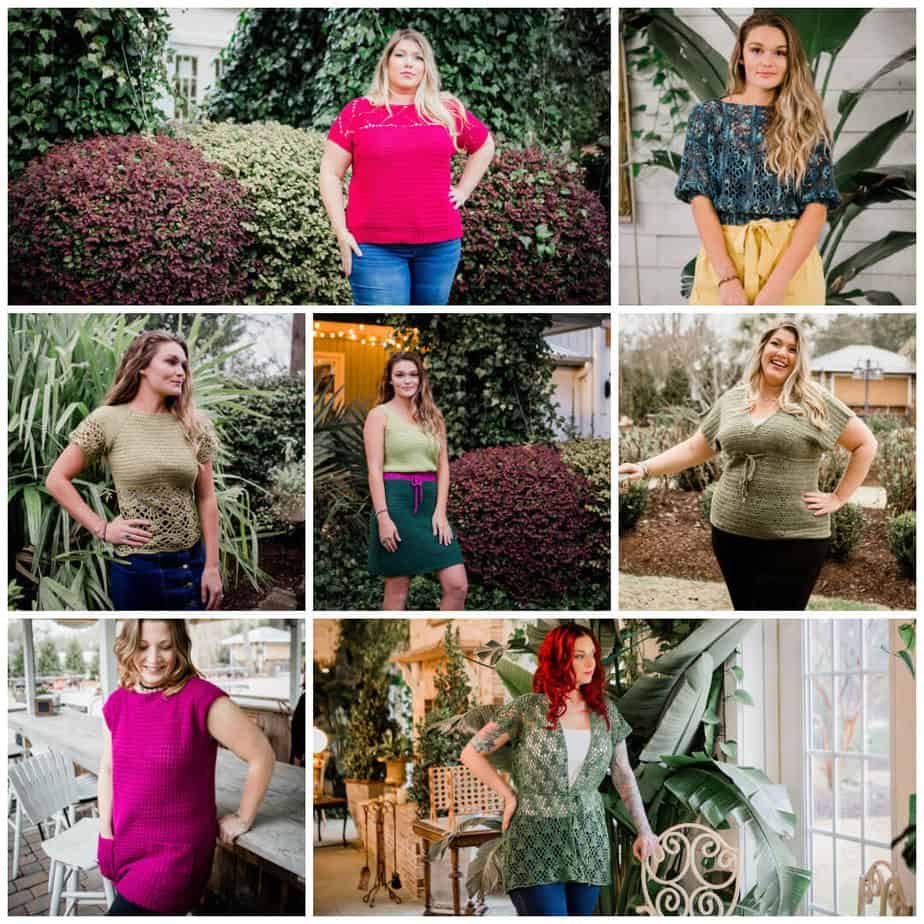 This post may contain affiliate links. Please see my full disclosure and privacy policy for details.
As a guest designer, I've been able to have a sneak preview of the whole of the digital magazine (it's beautiful) and I've been blown away by the amount of fabulous extras and bonuses that you get with it! During the special launch period (4th – 8th March 2021) you can get:
The Spring 2021 Issue with 7 size inclusive garment patterns
Custom Fit Guide
Garment Style Guide
Gauge Matters Guide
Bonus Pattern eBook with 6 extra beautiful crochet patterns!
Now that the launch is over you can still get the beautiful magazine here:
About The Crochet Foundry
The Crochet Foundry started in 2020 when a group of crochet designers decided to team together and create a curated collection of crochet garments for the modern woman. They are size inclusive from XS-5X and each issue comes with a supplement magazine that walks you through how to both style and customise your garments.
The Spring crochet garment collection in this first issue of 2021 is the fourth issue of the incredibly popular digital magazine and I'm honoured to be a part of it.
Read more about the designers here.
As I said, I've been lucky enough to work with these amazing designers for this issue and can't wait to show you what I've made. The other guest designers joining me are Breann of Hooked on Homemade Happiness and April of OTHCrochet.
Crochet Foundry Community and CAL
If you were like me and completely intimidated by the thought of crochet garments, then The Crochet Foundry has the most wonderful community group to join that has regular crochet alongs once each issue is released. There are so many crocheters there that had never attempted a crochet garment before and they are so confident with them now!
Make sure you come and join the group for fun, support and much more.
What's in the Spring Crochet Foundry Issue?
The Crochet Foundry Magazine has 7 Spring crochet garments in it and for a limited time only you also get the following bonuses:
Gauge Matters Guide
Spring Customization Guide
Spring Style Guide
Bonus eBook with 6 extra crochet patterns!
Here are the stunning designs that you can make when you get your copy today! (Don't forget to use hanjan15 to save 15%).
Shown in WeCrochet Galileo (weight 2 sport, 50% Viscose from Bamboo, 131 yds/120m, 50 g), Calliope.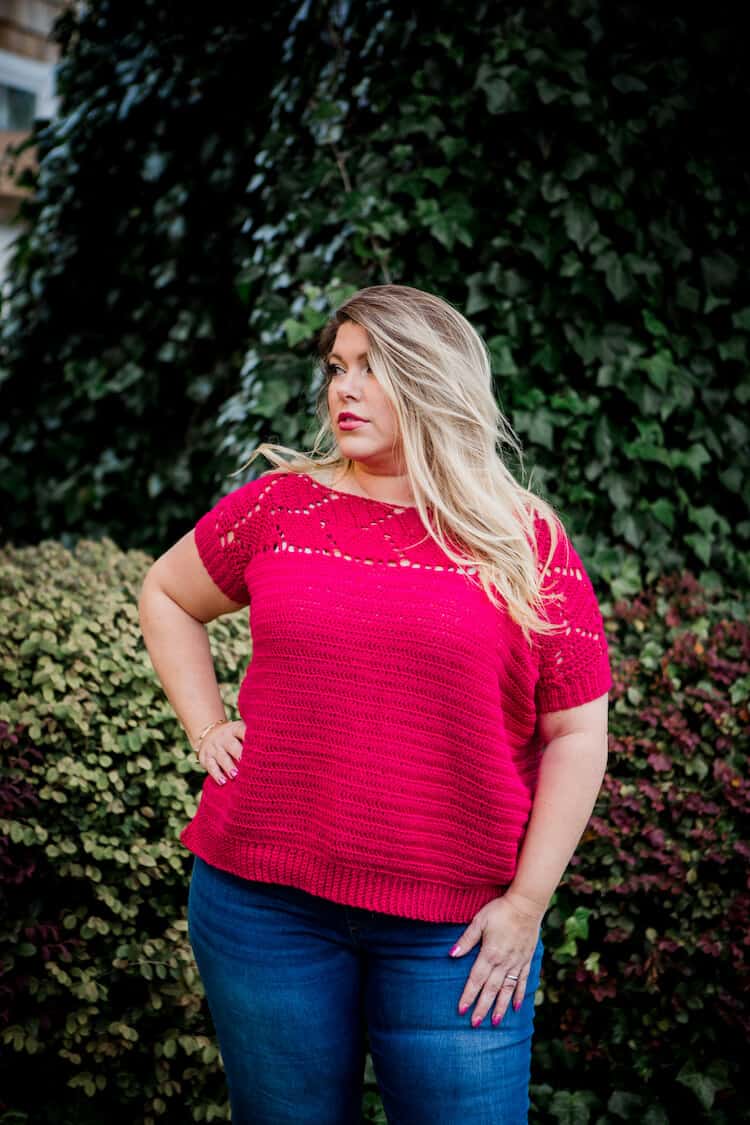 Shown in WeCrochet Curio #3 Thread (Lace weight, 100% Cotton, 295 yds/100 g), Jalapeno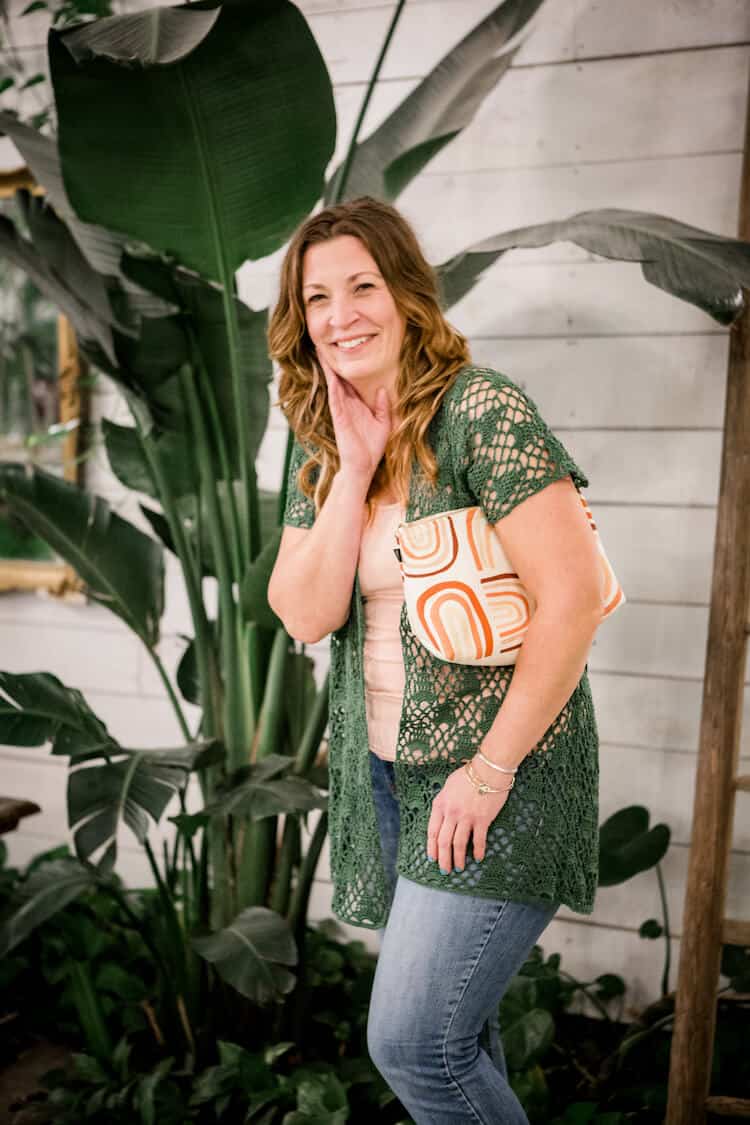 Shown in WeCrochet Hawthorne Fingering Multi Yarn (Fingering, 80% Fine Superwash Highland Wool, 20% Polyamide (Nylon), 357yds/326 m, 100 g), Mt. Tabor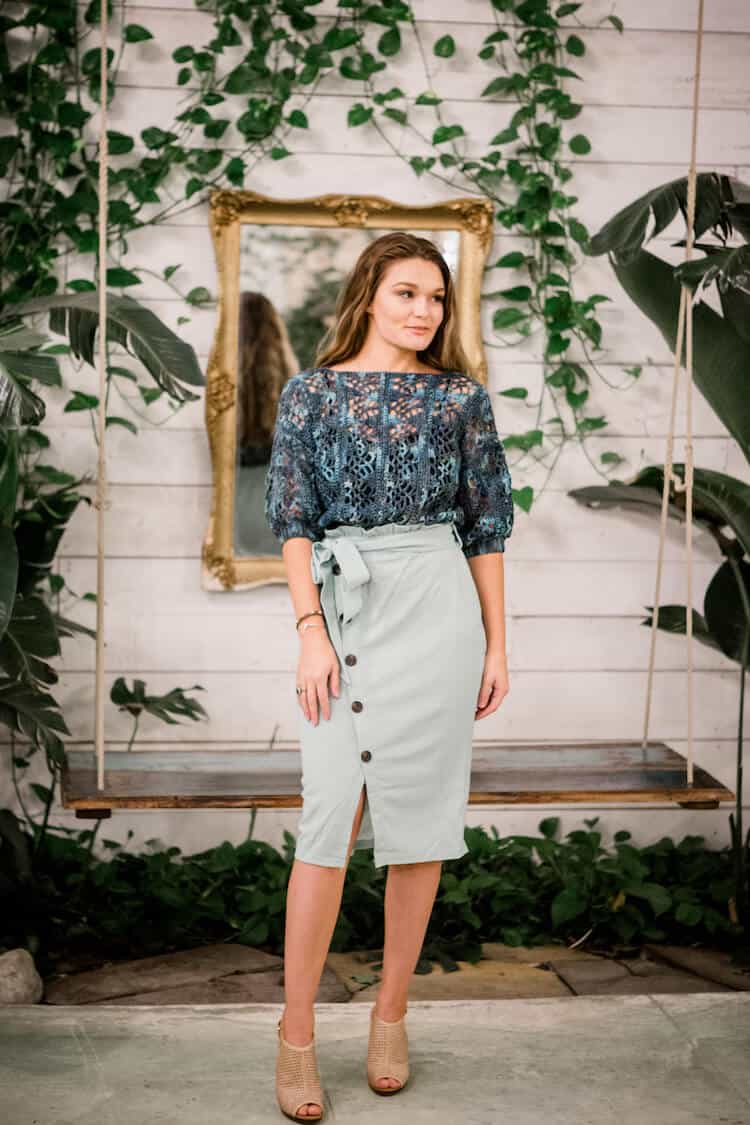 Shown in WeCrochet Paragon Sport Yarn #3 Sport Weight (50% Fine Merino Wool, 25% Baby Alpaca, 25% Mulberry Silk, 123 yards/112m, 50g) A: Aurora, B: Hedgerow, C: Topiary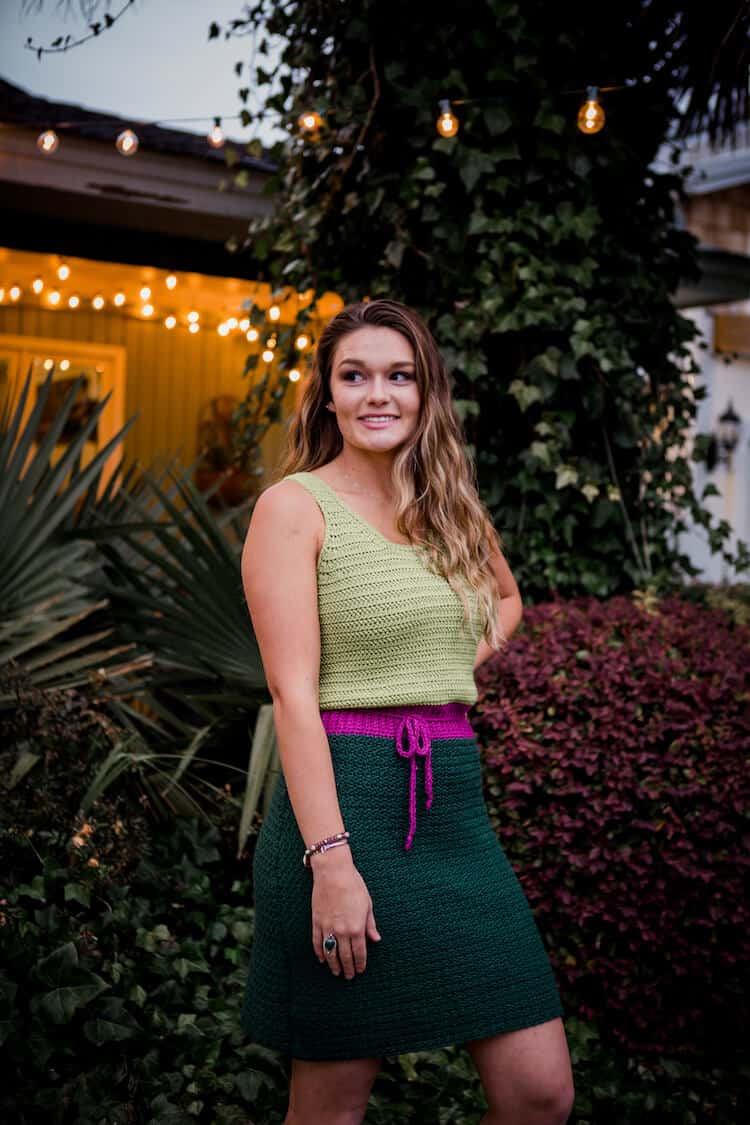 Verona Tee by Hannah Cross (that's me!!)
Shown in WeCrochet Stroll Fingering Weight (weight 1, 75% Fine Superwash Merino Wool, 25% nylon, 231yds/211m, 50g) Bamboo Heather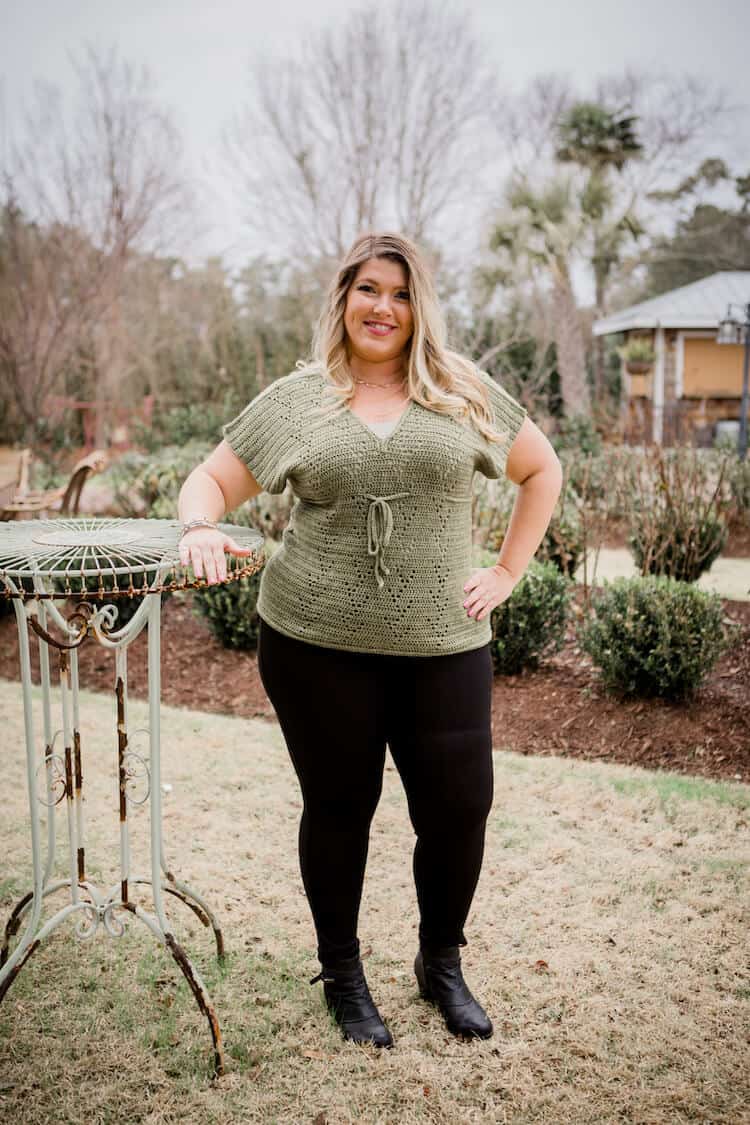 Shown in WeCrochet Comfy (weight 4 Worsted, 75% Pima Cotton, 25% Acrylic, 109 yards/50 grams)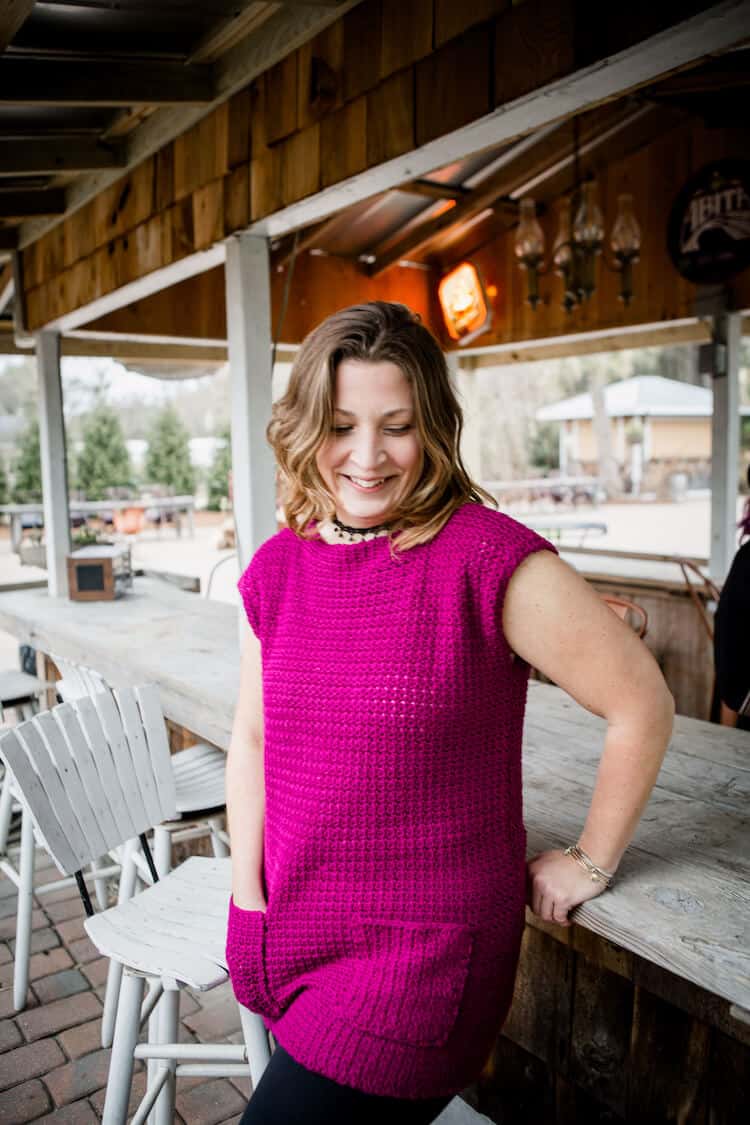 Shown in WeCrochet CotLin (weight 3 DK, 70% Tanguis Cotton, 30% Linen, 123 yds/50g) Lichen.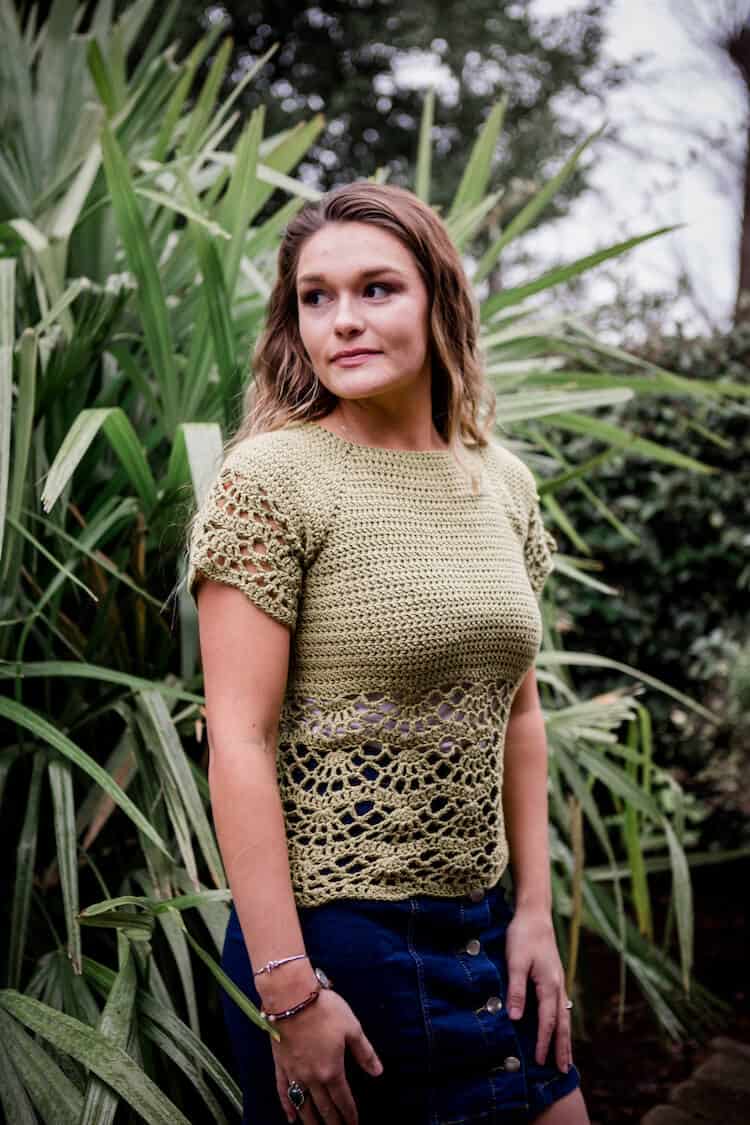 Crochet Foundry Magazine Options
During the special five day launch you can get 15% off everything (including the year subscription!) so make sure to use the code:
You will get a copy of all of the patterns above plus these bonuses during launch week:
Get your Spring Crochet Foundry Magazine Issue here.
Get someone a Crochet Foundry gift voucher here.
Yarn and Hooks
One of the best things about being involved in the designs in the magazine was that I got to play with new yarn and hooks!

The issue uses a variety of beautiful yarns from WeCrochet and they have so many to choose from!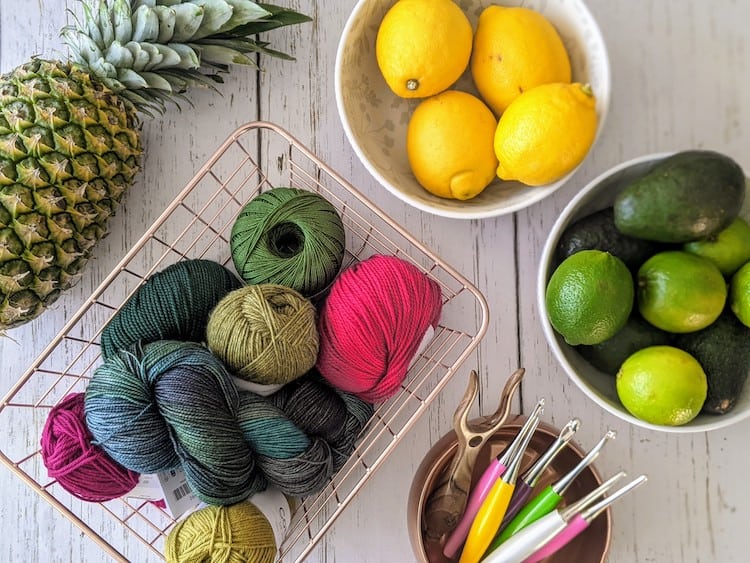 The hooks that we all used to make our garments were Odyssey Hooks from Furls Crochet. They come in such beautiful colours and I have a few in my hook collection that I always work with. They have a great weight to them which I really like when working with finer yarn.
If you struggle with heavier hooks though, a great option is a Streamline crochet hook, or a Candy Shop crochet hook as they are still ergonomically shaped but lighter to hold.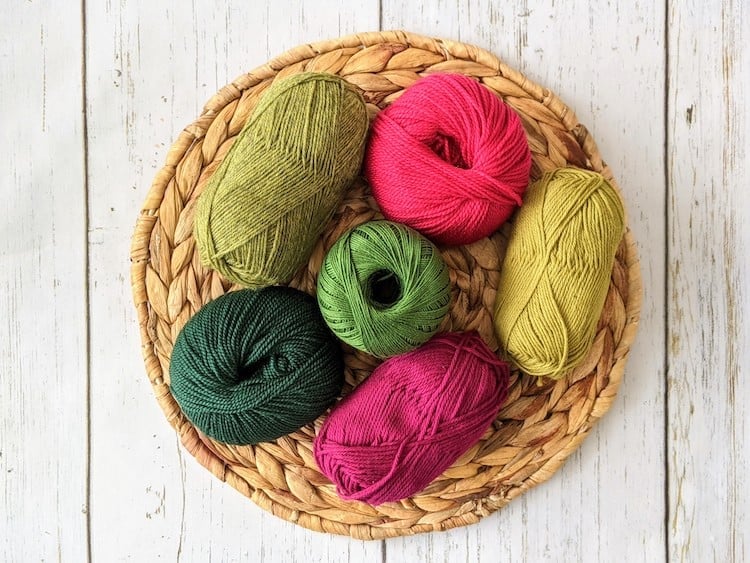 Competition
The wonderful guys at The Crochet Foundry are giving away a copy of the new issue to one of you! All you need to do is complete the form below (there are a few ways to get extra entries if you like too!)
If you've already purchased your copy then enter anyway and if you win you will get your money back!
The winner will be announced Wednesday 10th March 2021 and contacted shortly afterwards – GOOD LUCK!
a Rafflecopter giveaway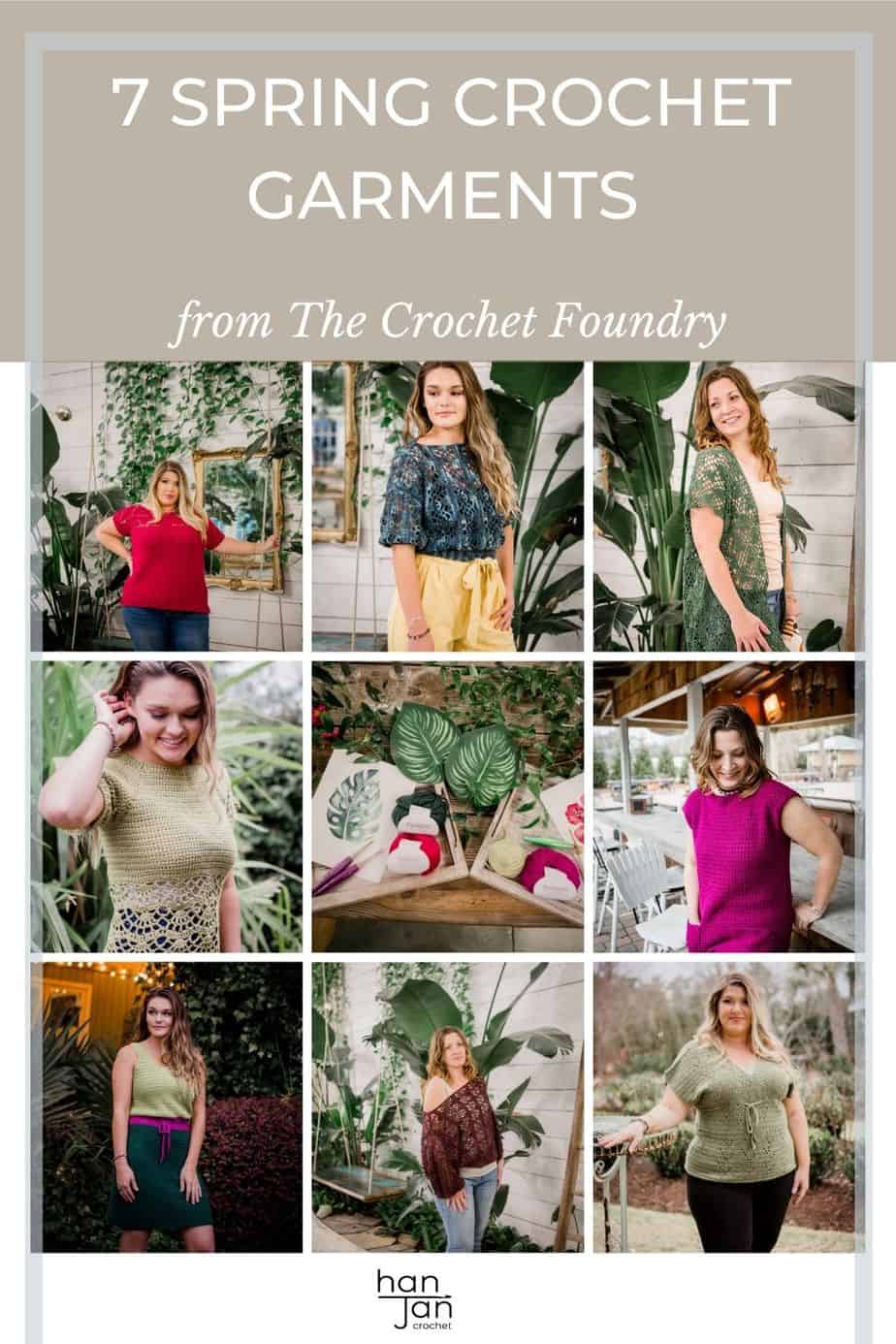 Join HanJan and Share Your Crochet!
I'd love to stay connected with you so please do sign up for my subscriber list if you'd like to. Looking forward to hearing from you and sending you your free gift!
Thank you so much for being here to share in my free crochet patterns and supporting my blog. It's such an honour to be able to create and share my craft with you.
I'd love to see your finished crochet projects and so please share them with me in one (or all!) of the following ways –