I am honoured and thrilled to be sharing the news that my latest design, the Blossom Lace Crochet Shawl is the March 2021 Furls Crochet Along pattern!
I have been using Furls Crochet products for a while now and love them so was so delighted when they asked me to design for them. I really hope you all come and join us for the CAL and make your very own modern crochet shawl.
Not only am I honoured to be featured by Furls but it is their very first UK CAL on their new site so it's even more exciting!
Unfortunately the Furls UK site no longer exists but I am working on publishing this pattern for you soon!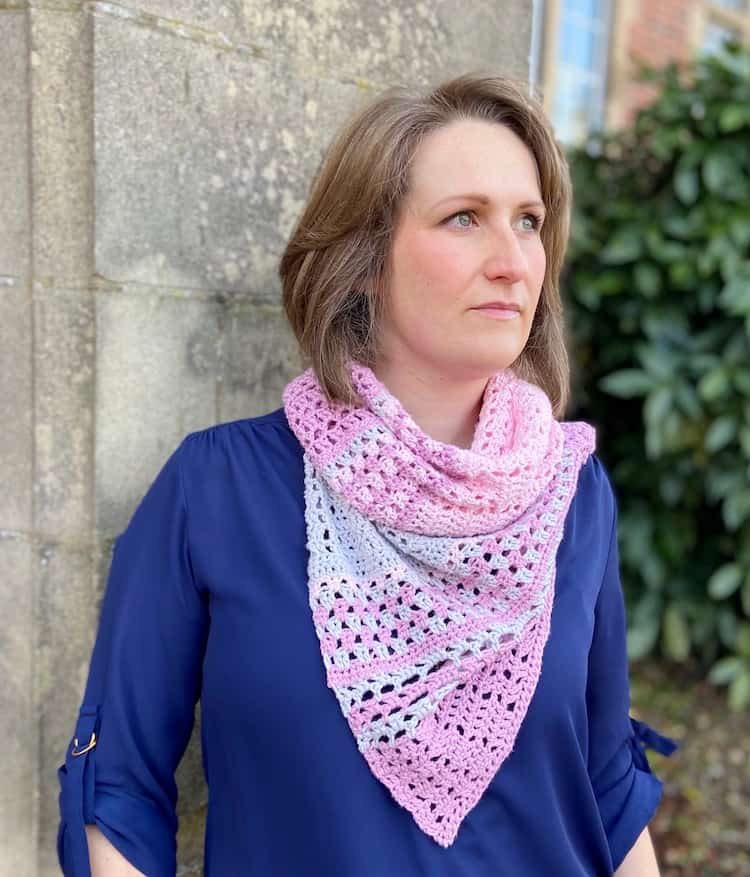 This post may contain affiliate links. Please see my full disclosure and privacy policy for details.
About the Blossom Lace Crochet Shawl Pattern
I designed this shawl to be a feast of stitches to keep your minds and hands busy but to use a common theme throughout – the herringbone crochet stitch. I love the herringbone stitch as it gives such a lovely look to the work and especially when mixed with regular stitches and filet sections, I think it's really stunning.
The shawl is worked straight for the main part and then has a decrease section to end with to create a gentle shape to help it drape nicely around you and be really comfortable to wear.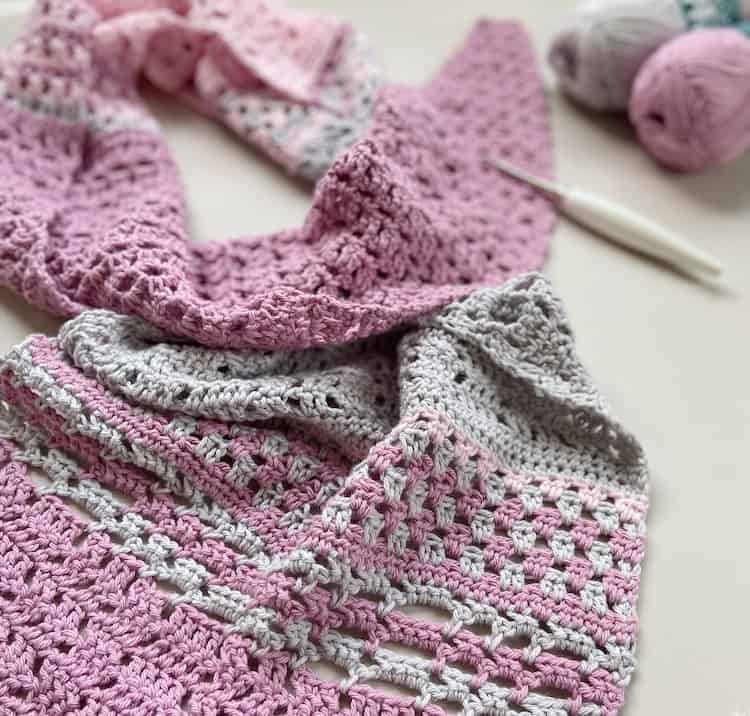 Yarn
To make the shawl I used James C Brett 'It's Pure Cotton' yarn, which is a lovely double knit weight yarn and 100% cotton, 215m (235yds)/100g and has just the right amount of weight to it for a lovely Summer shawl.
A great alternative would be CotLin yarn by WeCrochet which is 70% Tanguis Cotton, 30% Linen, 123yds/50g and comes in a beautiful range of colours.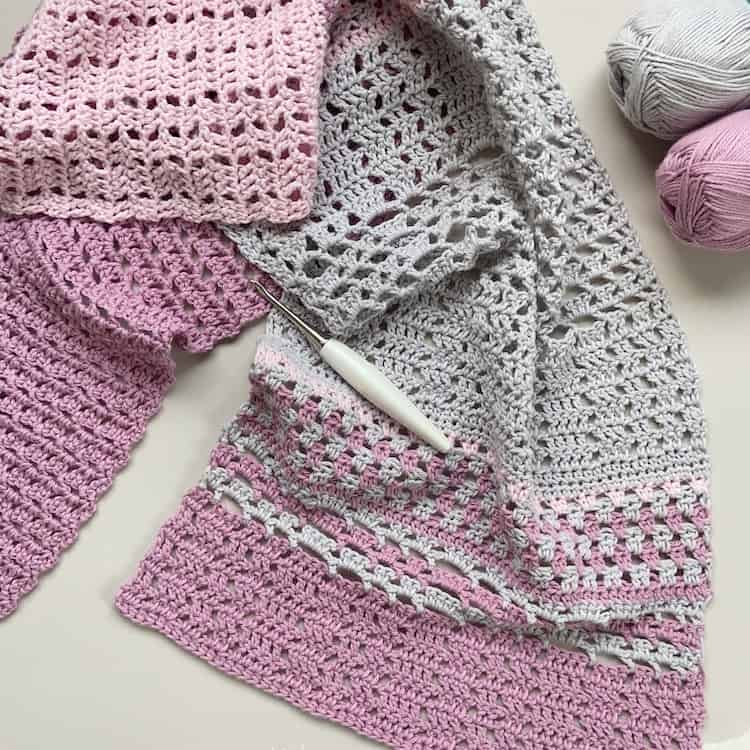 Hook
I started working with Furls crochet hooks just over a year ago and I can't tell you how much they have improved the health of my hands. There are lots of styles that suit different hook holds (I hold mine quite strangely so took a while to get used to them) and Furls are happy to switch out your hook to make sure you find the right one for you.
To make the shawl I used my Odyssey crochet hook which I love for using with finer yarn. For thicker yarn I always grab my Streamline hooks as they work so well with chunkier weights.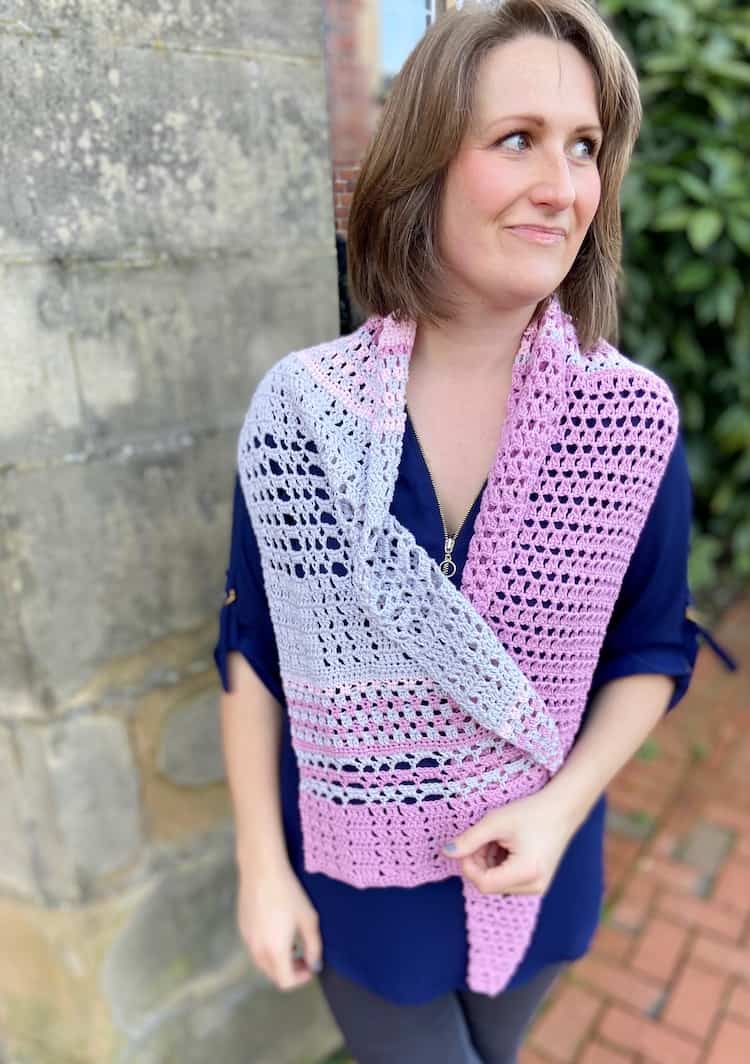 You can save your pattern to Ravelry queue and favourites here. You can also pin it to your crochet Pinterest board too.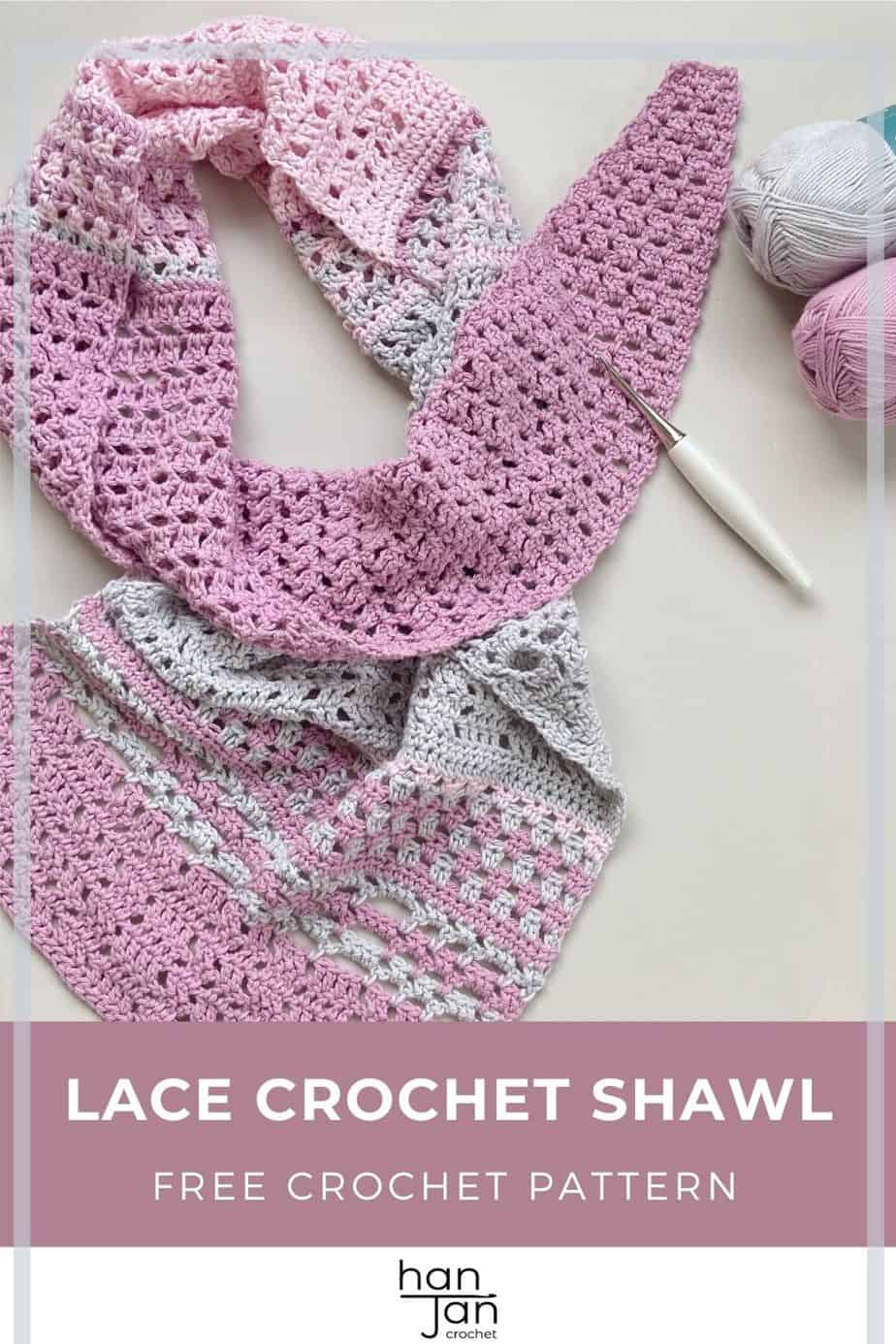 Join HanJan and Share Your Crochet!
I'd love to stay connected with you so please do sign up for my subscriber list if you'd like to. Looking forward to hearing from you and sending you your free gift!
Thank you so much for being here to share in my free crochet patterns and supporting my blog. It's such an honour to be able to create and share my craft with you.
I'd love to see your finished crochet projects and so please share them with me in one (or all!) of the following ways –