I'm so pleased to share some easy crochet dishcloth, washcloth and scrubbie patterns with you today!
So many times we sit down to learn new stitches, especially with my free stitch tutorials I'm sharing here at HanJan Crochet, and while that is a great way to learn, why not make something useful while in the process of learning a new stitch?!
In this post, I am going to be sharing 9 quick and easy patterns with you along with some of my favourite stitch tutorials to help you create these useful projects to the best of your ability.
I'm hoping to inspire you to always make something awesome out of a swatch you make and I think these little projects for the home are the perfect choice. They are great for using up yarn stash and also they make great presents! Why not make a stash of them ready for Christmas stockings this year?
These projects are not only the perfect way to learn new stitches, but also a great was to bust through that stash of extra yarn you have sitting at home leftover from finished projects. Use these projects as a way to be creative with colours and excess yarn to create finished crocheted items you're proud of!
What Type of Yarn Should I Use?
When crocheting anything for the home whether that's a crochet washcloth a crochet dishcloth or a crochet scrubbie, you need it to last. You want to know that you can use it to clean and wash again and again. This is why the type of yarn you choose is so important.
There's really no use in making these projects in yarn that doesn't wash well or work well for you. I would absolutely recommend using some 100% cotton for them as it can wash at high temperatures and will do a great job of cleaning stuff too!
With regards to weight of yarn – go for whatever you like! If you want to make a soft and delicate facecloth then the lighter the weight of yarn the better usually. So you could go for some lace weight yarn or 4ply yarn perhaps.
For a middle of the road day to day washcloth or scrubbie I'd go for a double knit, worsted weight or sport weight yarn.
If you're making a real worker bee easy crochet dishcloth then some chunky cotton will be fab! It might be a but stiff to begin with but with some good washing and working it will get softer over time.
If you don't have anything suitable in your yarn stash then a good idea might be to look into recycled yarns – there are some amazing ones out there and your environmentally friendly dishcloth, washcloth and scrubbies can be even more eco friendly by being recycled in the first place!
Here are some ideas for yarn you might like: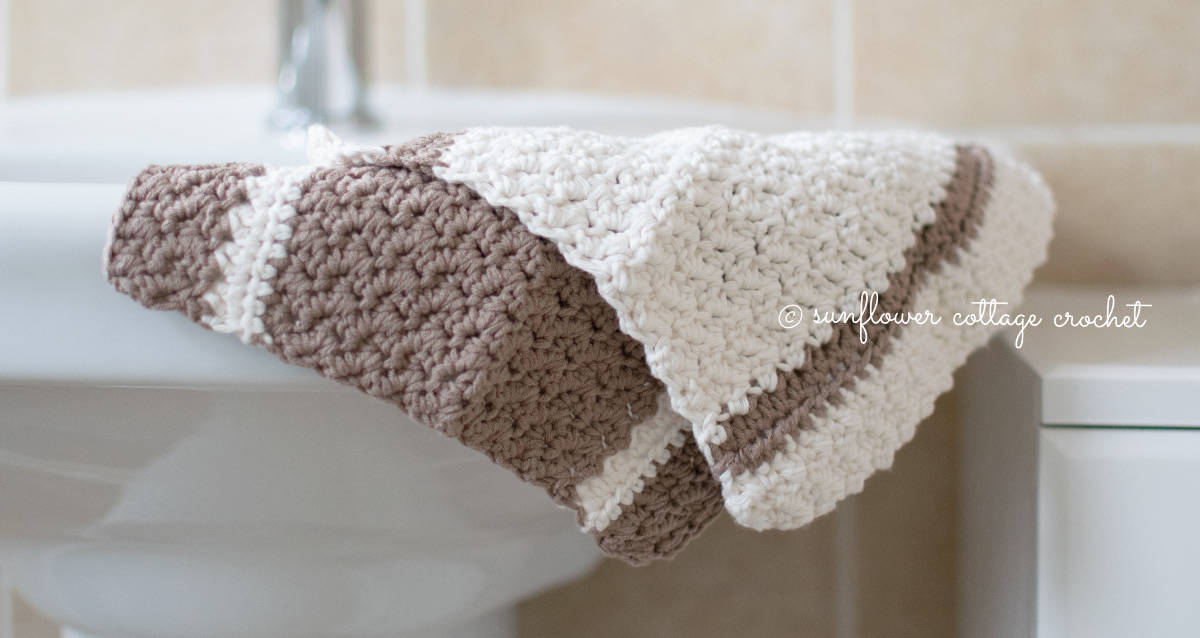 What Other Materials Will I Need?
Now you've got everything you need, it's time to take a look at the patterns. Some of these patterns are completely free on the designers blog and some are paid patterns, I really hope you enjoy them!
9 Stash Buster Crochet Patterns: Easy Crochet Dishcloth, washcloth and scrubbies
Aren't all of those patterns great?! Told you… SO fun! Keep scrolling to find some of my free stitch tutorials that I think will be really helpful to use when working on these small projects. They might also give you inspiration for creating your own patterns for homeware too out of the swatches you make!
5 HanJan Stitch Tutorials:
I hope these help and can't wait to see what you create! Share it with me on Instagram using #hanjancrochet or Facebook and don't forget to sign up for my newsletter to be notified anytime a new free pattern or stitch tutorial is released!
More Pattern Round Ups & Collections You May Enjoy:
If you've enjoyed all of these patterns and want to add some more to your 'to do' list then here are some more round ups you can check out:
Free and Quick Crochet Projects
Fun Patterns to Crochet For Summer
Beginner Crochet Baby Blankets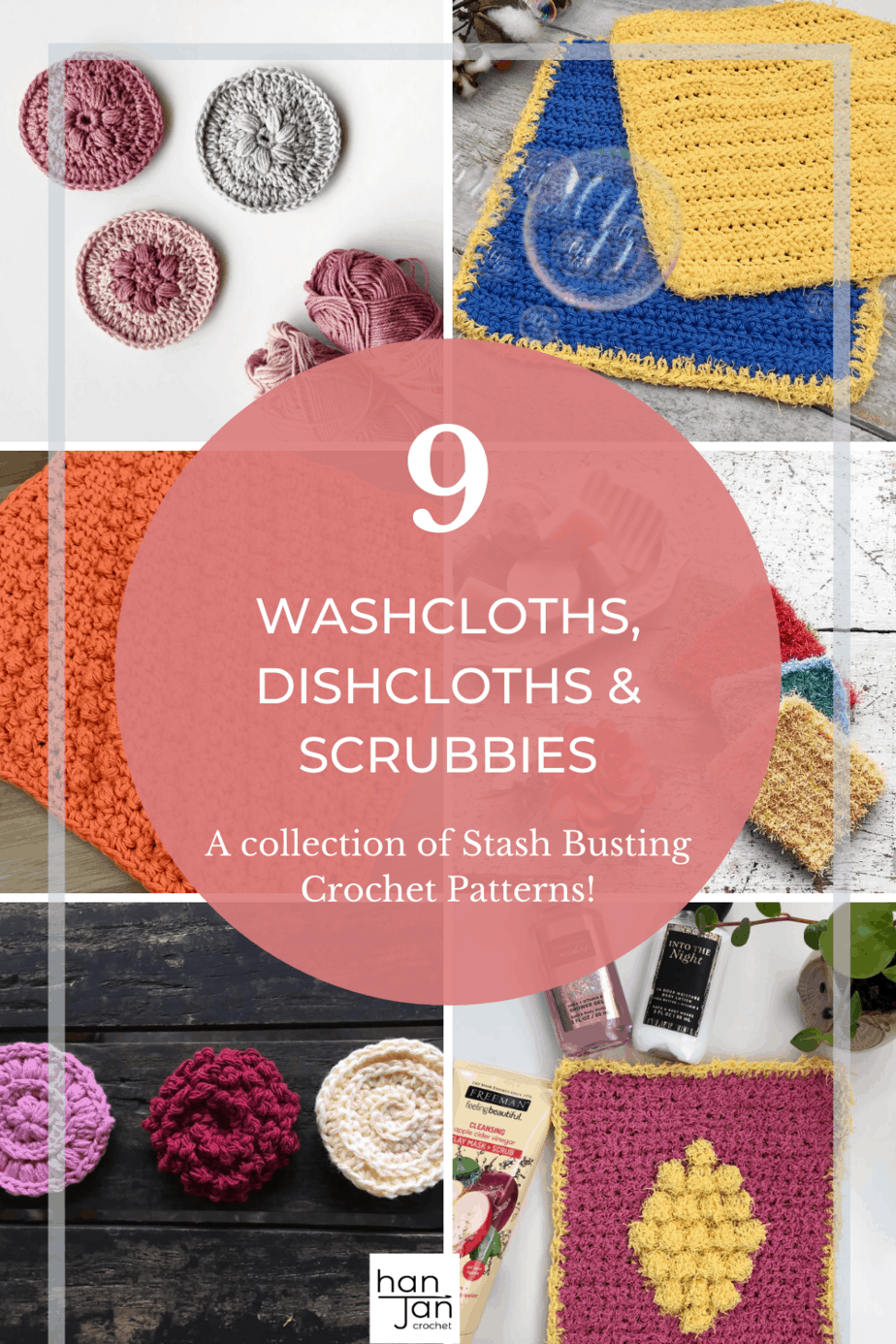 Disclaimer –
This post may contain affiliate links which I will earn a small commission from if you choose to click and purchase anything from. I will only ever link to products and services I believe in and it is at no extra cost to you as a customer. It helps me to keep HanJan going and to keep publishing new free patterns for you to enjoy, so thank you!