I remember thinking when I learned how to work a crochet loop stitch that it was so much fun! Using all of the technique that you already know for a US single crochet or UK double crochet, you can create a fabulous textured and fun stitch that is perfect for borders, fringes, edgings and more.
Today, I'm excited to teach you how to work a crochet loop stitch and crochet fringe in this easy step by step and video tutorial too. It is a technique that I used recently in my Braided Blanket Crochet Ruana pattern which you can find for free on the blog.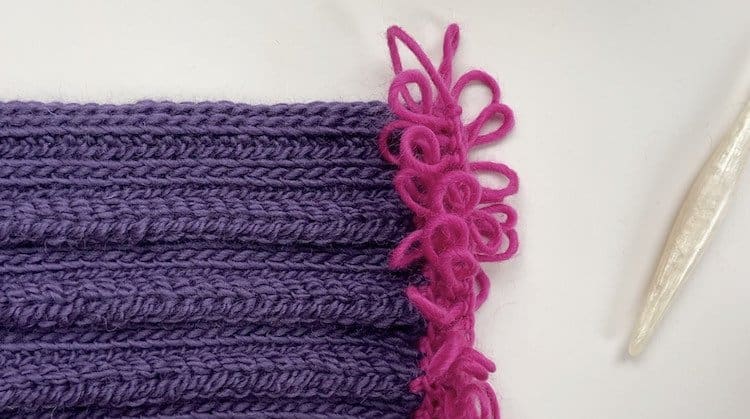 About the Crochet Loop Stitch Tutorial
When I started to learn to crochet I watched countless hours of crochet tutorials and was amazed at how much I picked up from them. I recently decided to start filming some tutorials to accompany my patterns and am so glad as I had forgotten how useful they are!
The crochet loop stitch looks particularly tricky but I promise that it's not! If you can work a regular single crochet stitch (US) or double crochet stitch (UK) then you will be fine.
See the video >>> Watch the video tutorial or keep scrolling for step by step details.
Pin it for later >>> Save this pin to your Pinterest crochet board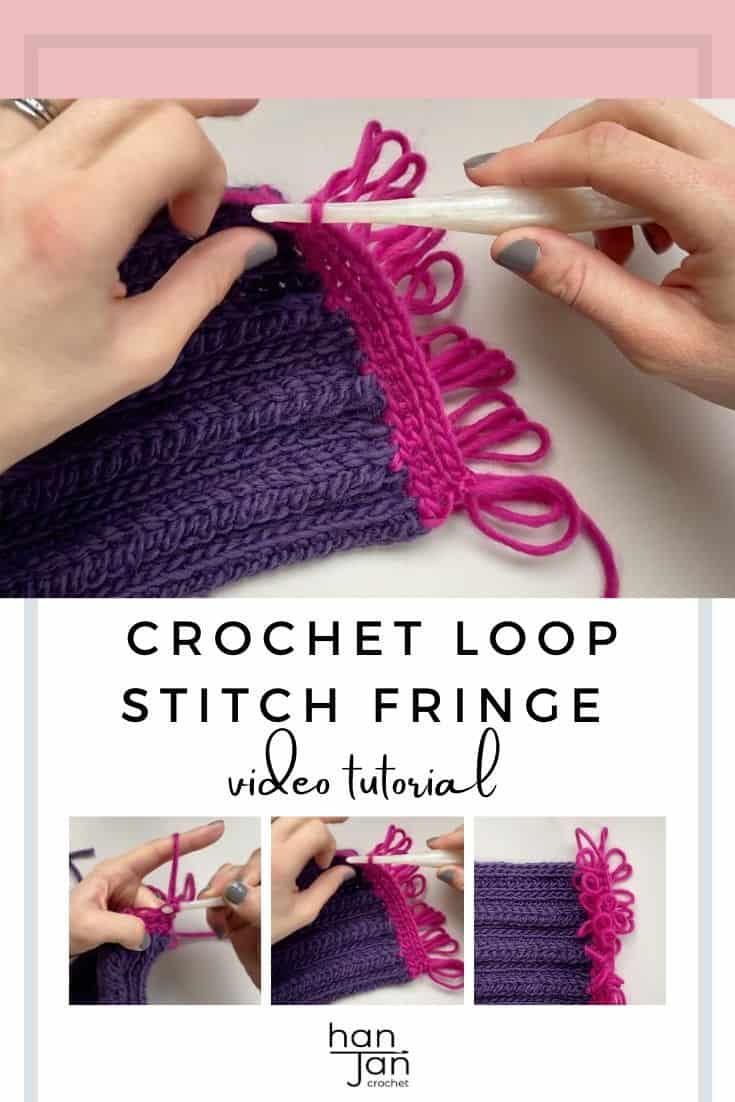 Braided Blanket Crochet Ruana Pattern
If you'd like to skip ahead and find the pattern that I used this technique for then you can find it here:
The Braided Blanket Crochet Ruana Pattern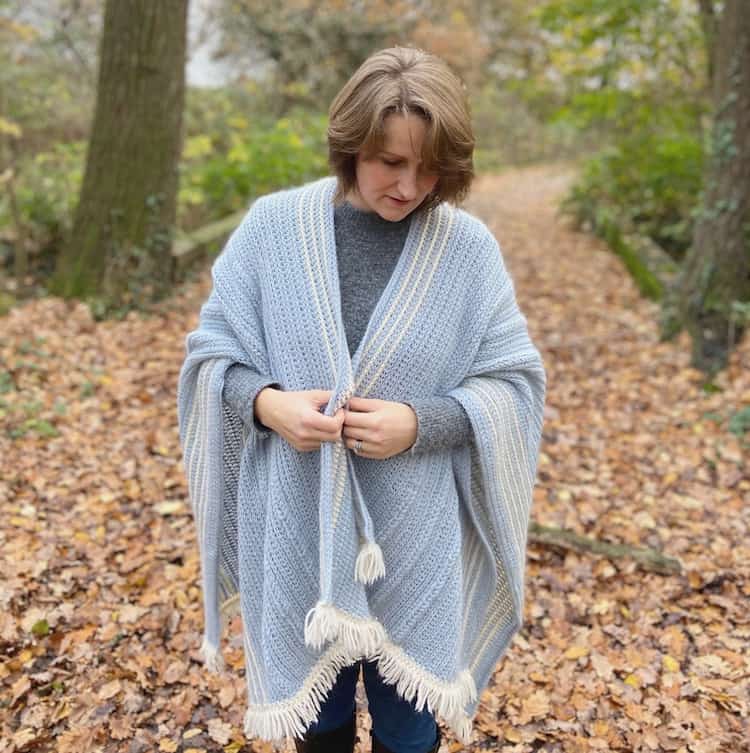 Yarn and Materials
For the video tutorial I used West Yorkshire Spinners ReTreat yarn which is 100% wool, 140m(153yds)/100g and so lovely to work with. It's perfect for chunky homeware that you want to feel soft and luxurious too.
For the crochet ruana I used Rowan Kid Classic which is a fabulous Aran weight yarn. A great alternative is Wonderfluff by WeCrochet, they both have a wonderful feel to them and create beautiful fabric.
You'll also need: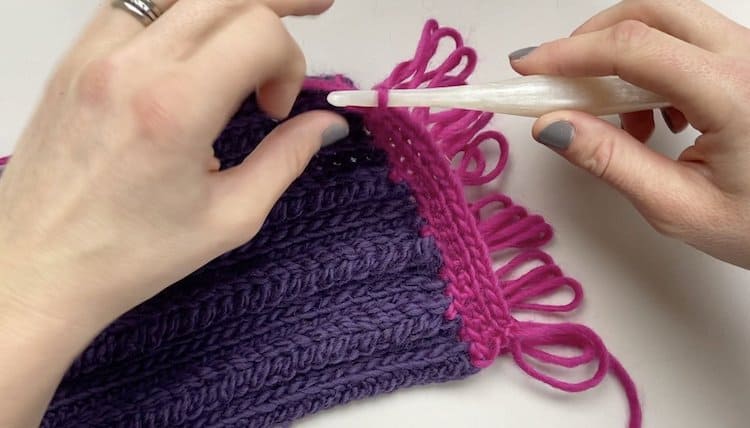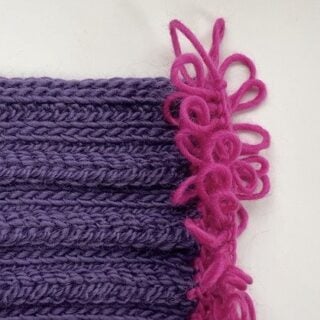 Crochet Loop Stitch Fringe Tutorial
Learn how to work a crochet loop stitch in this easy video tutorial from HanJan Crochet. Including a section on how to create an easy crochet fringe, this technique is great for adding texture and fun to your crochet blankets and garments.
Instructions
1. Begin your loop stitch by inserting the hook into the stitch you want to work. Extend your finger to make a long loop and then pull the yarn through the stitch keeping the tension on the long loop.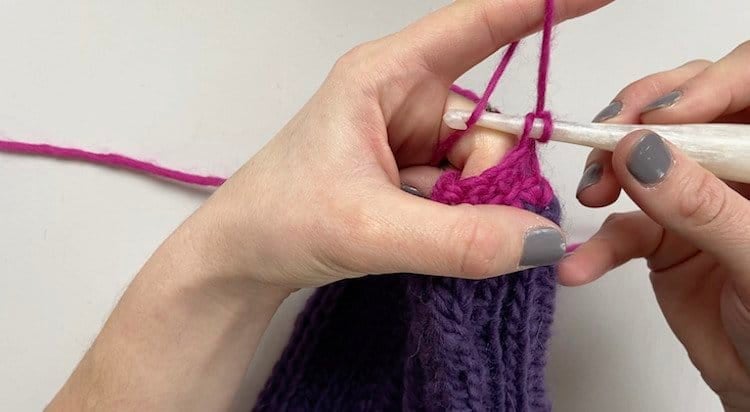 2. Keeping the tension on the long loop the same, yarn over your hook andpull though both loops on the hook as you would a regular stitch.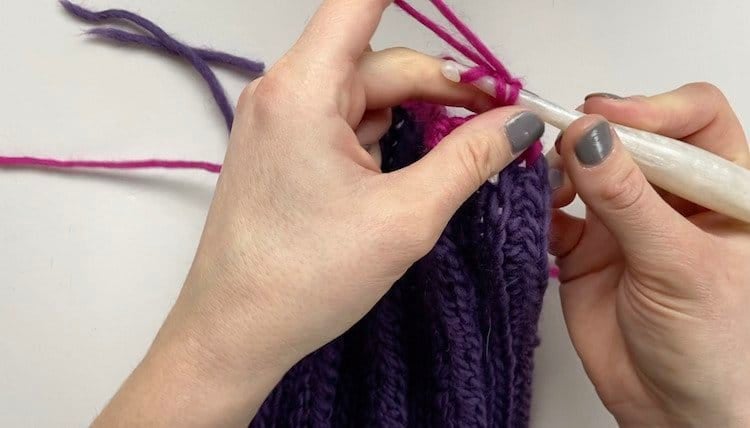 3. Once you complete the stitch you can release the tension on the long loop and it will stay in place.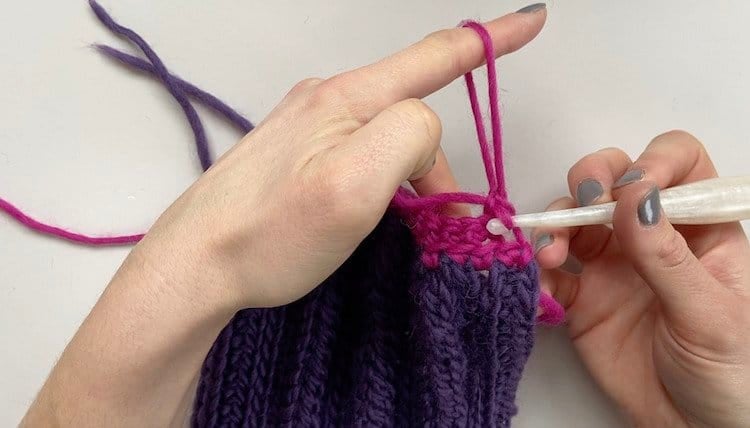 4. Repeat the process along the row.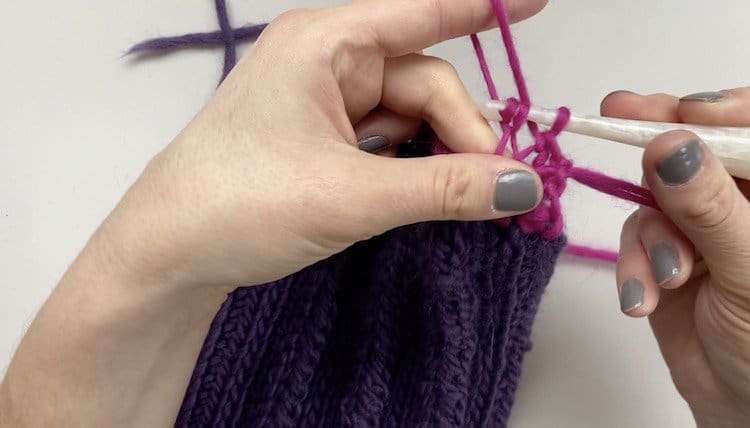 5. Finish by either leaving the loops as they are or cutting through the ends to make a traditional fringe.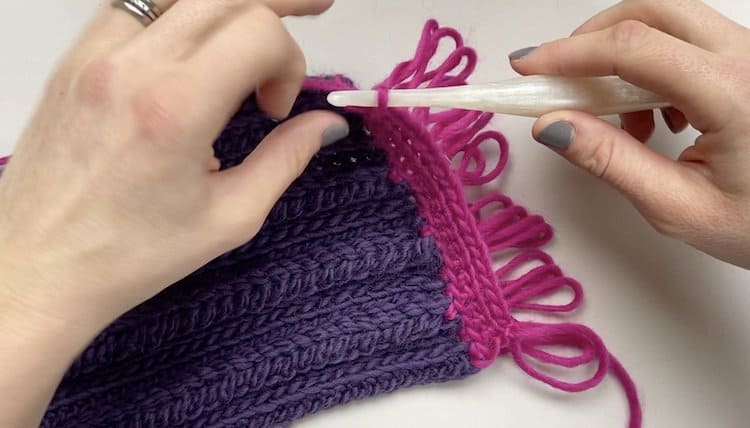 Other Crochet Tutorials
I have a number of other crochet tutorials you might enjoy:
Field of Flowers Stitch Tutorial.
How to crochet a granny square and keep it straight.
The Lacy Wave Crochet Stitch Tutorial.