It's no secret that I love designing and making crochet blankets and so when Helen from Sunflower Cottage Crochet invited me to take part in the Friendship CAL I jumped at the chance! We have an amazing collection of crochet square motif patterns for you to make, enjoy and turn into whatever you would like to.
Whilst I will always gravitate towards blankets and throws, there are so many possibilities with these fabulous designs because they are so diverse. There are some lacy ones that you could make into a simple garment, some thicker textured ones that would make fabulous tableware and some that just cry out to become a blanket too.
The best part of it is that you can be creative and make whatever you like, use whatever yarn you fancy, discover and learn new crochet techniques and find friendship too.
It's a really simple set up that I hope you will be as excited to join in with as I am to tell you about it!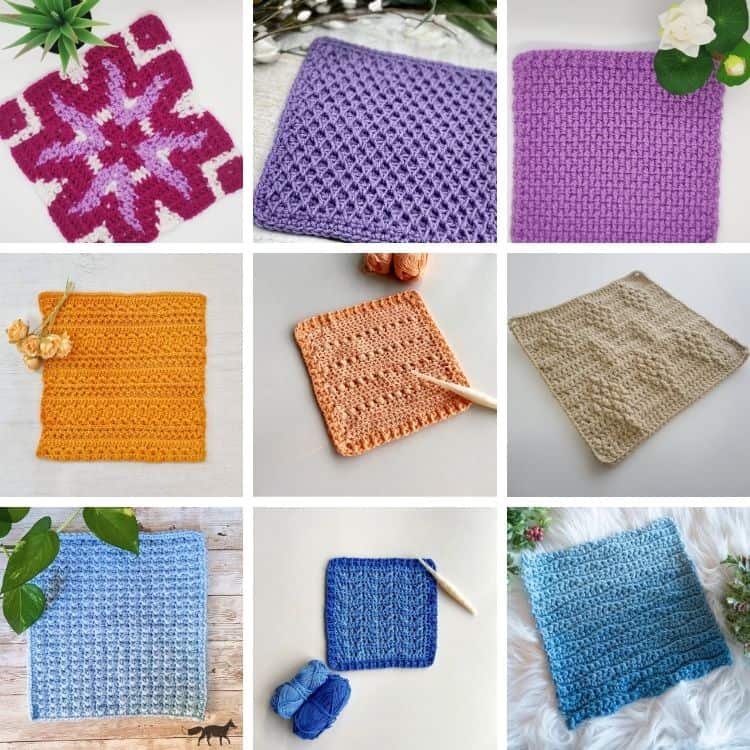 How does the Friendship CAL work?
Starting from Friday 15th January there will be a new free crochet square pattern for you to to access every Friday, Sunday and Wednesday.
I'll update this blogpost every time a new pattern is available so make sure you 'bookmark' this post or join my list so that I can send you a reminder.
Make whatever you like! As many as you like, as few as you like! It's completely up to you.
The most important thing is to share you work with us all. The Friendship CAL is all about us supporting each other and sharing in our love of crochet. So I'd love you to join in at the HanJan Community Facebook Page and post a picture each time you make a new crochet square.
Where do I join in with the CAL?
Join the CAL here in the HanJan Crochet Community Group
Subscribe to HanJan Crochet for reminders
How do I get the crochet square motif patterns?
I will add the link to the list at the bottom of this post for you to find.
Option 1: The link will take you to the designers website where you need to find the 'download here' button. It looks like this:

That will then take you through to Ravelry (or wherever the designer has chosen to list their pattern) and you will be able to download it from there.
Option 2: The designer may be hosting the pattern top download for free via email they may have a form for you to be able to get your download.
Option 3: The designer may have chosen to just host the pattern for free on their blog. It will be there in it's entirety and you should just be able to print the web page if you like.
I know that lots of people enjoy finding and meeting new designers this way but for some people, they would rather find all of the patterns in one place at the same time. We have a solution for that too!
If you would like to access all of the patterns straight away so that you can plan your project more easily and not have to keep up with downloading everything then you can purchase them all in one pattern collection here:
Get all 40 crochet square motif patterns here straight away
It works out as around 30 pence per pattern so is a bargain too! I completely understand that for some people finding and downloading things can be tricky and frustrating so please let me know if you are having trouble with anything and I'll be happy to help.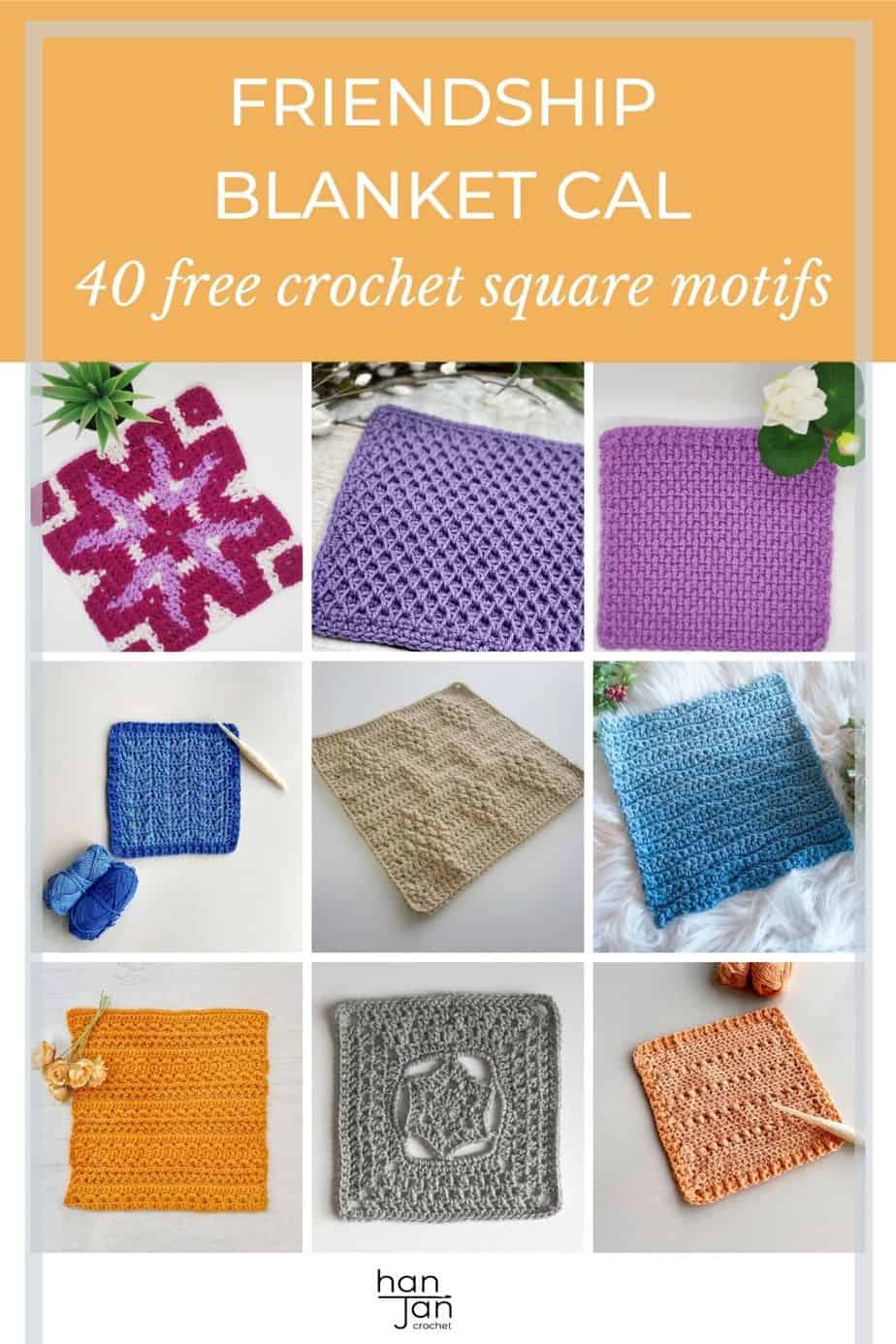 What yarn should I use?
The designers all used Category 4, Aran Weight yarn for our crochet motifs and they measure 9 inches square.
This, for example means for a blanket, you could make 35 squares and make a 63 " by 45″ blanket.
You could definitely use any weight of yarn you would like of course though – your project would just be a little bigger or smaller depending on what you choose.
This CAL is a brilliant opportunity to raid your stash but if you fancy getting some new yarn to play with, these are some that I would recommend that have fabulous colour choices:
Paintbox Simply Aran from LoveCrafts is 100% acrylic, 184m/100g and so easy to work with.
Mighty Stitch Yarn from WeCrochet is 20% superwash wool, 80% acrylic, 190m/100g and with the wool content is really cosy.
Studio Aran from Deramores is 100% acrylic, 165m/100g and has a lovely silky feel.
Once you have decided on your yarn make sure to measure each block as you go as you might need to change your hook size up or down for each motif to make sure they all reach the same size!
What should I make?
We'd love for you to make whatever you like out of the crochet squares!
Helen from Sunflower Cottage Crochet made this beautiful blanket but you could make bags, garments, scarves, cushions, tableware, anything you like!
If you need a hand with working out sizings and layouts of anything, and also how to adjust your hook size to meet the gauge then please just let us know – ask a question in the community group and we will all help you out!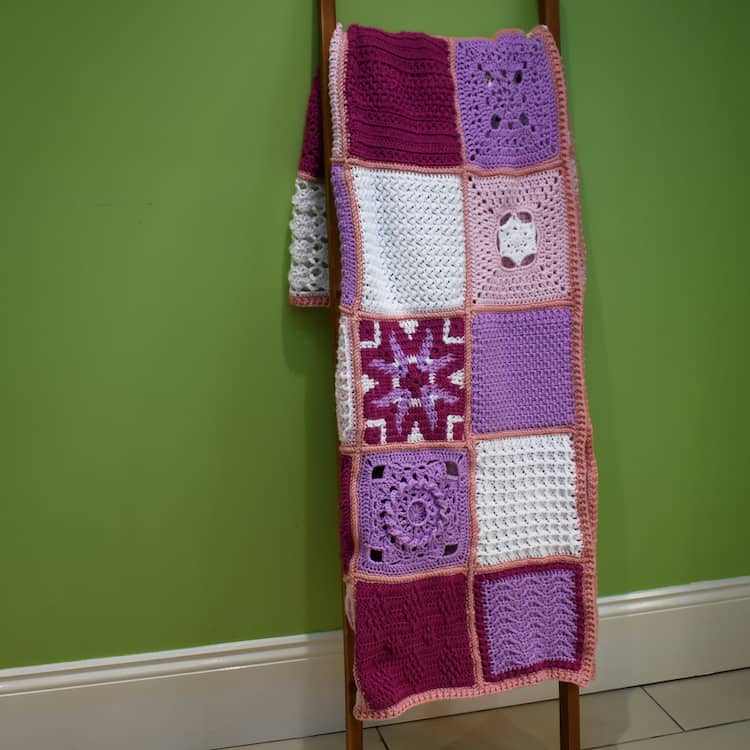 40 Crochet Square Motif Patterns - The Friendship CAL
Enjoy all of these crochet square patterns for free by reading the instructions and finding from wherever the designer has chosen to host them. This might be as a PDF on Ravelry, a PDF on their website or as a free pattern on their blog. Each link will take you to the designers page where you will find the information about what they've chosen to do and how to get the pattern. You might need a code to get it, if so, I'll let you know next to the link in the list.
I can't wait to see what you make with them!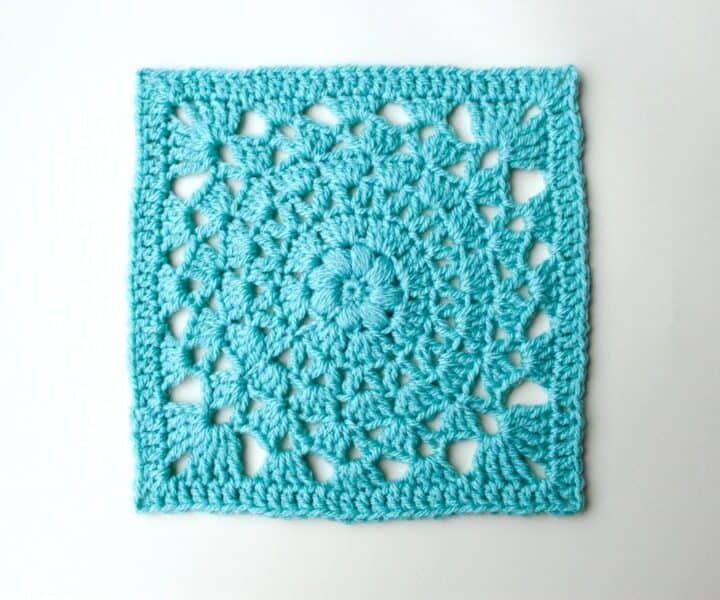 16th April 2021
Circle of Friends Crochet Square
The pattern is free on Veronkia's blog but you can also follow the link through to her Ravelry store and use the code CIRCLE to download it until the end of the CAL.
If you would prefer to have all 40 patterns immediately rather than download everything individually then you can purchase them all here: The Friendship CAL Pattern Collection.
How to download:
Visit the link below – 'Continue Reading'
Find the link to the Ravelry store in the post (it's the green writing saying 'download a free PDF of this pattern here')
Add the pattern to your cart
Use the code CIRCLE to make it free and checkout.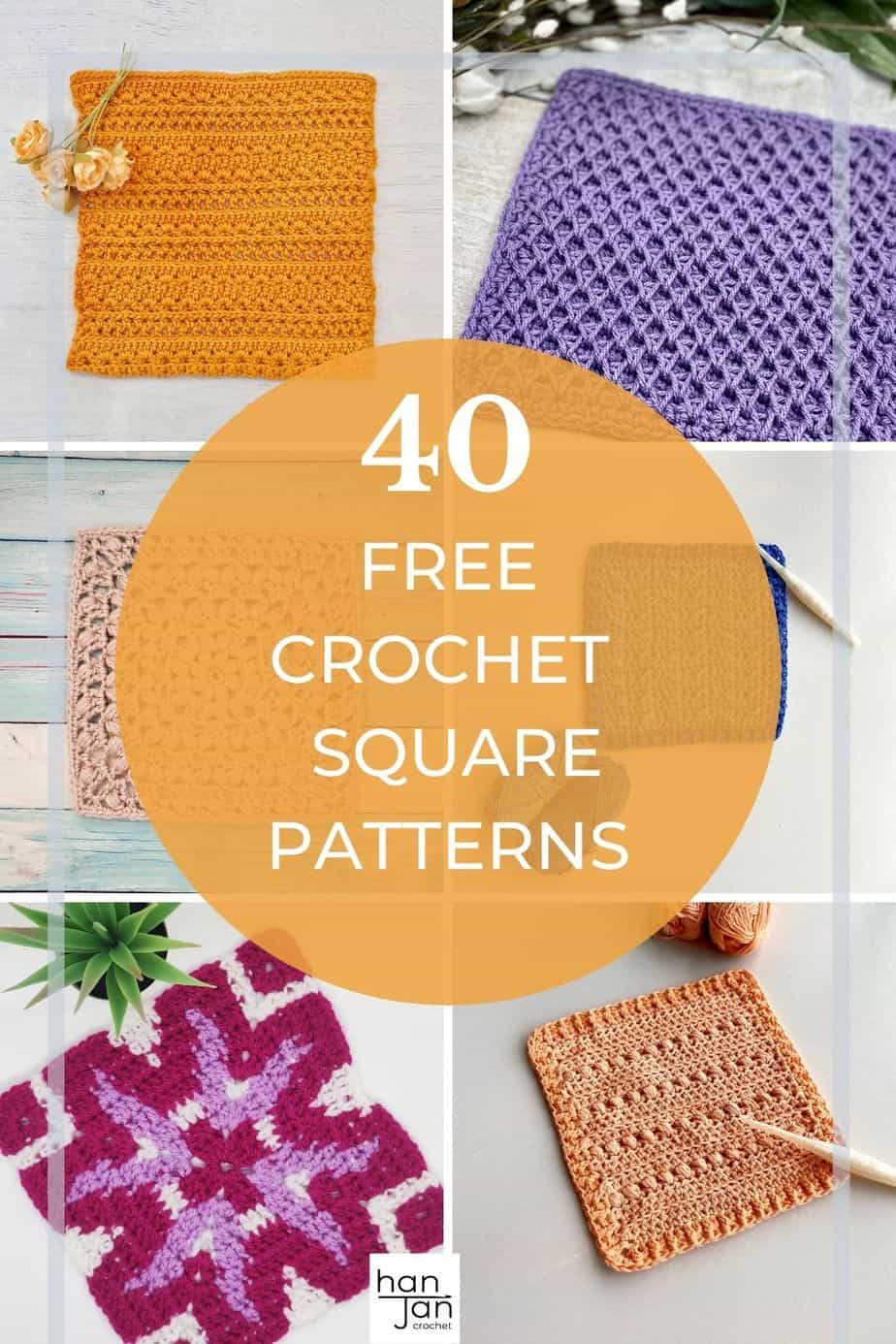 Join HanJan and Share Your Crochet!
I'd love to stay connected with you so please do sign up for my subscriber list if you'd like to. Looking forward to hearing from you and sending you your free gift!
Thank you so much for being here to share in my free crochet patterns and supporting my blog. It's such an honour to be able to create and share my craft with you.
I'd love to see your finished crochet projects and so please share them with me in one (or all!) of the following ways –
Disclaimer –
This post may contain affiliate links which I will earn a small commission from if you choose to click and purchase anything from. I will only ever link to products and services I believe in and it is at no extra cost to you as a customer. It helps me to keep HanJan going and to keep publishing new free patterns for you to enjoy, so thank you!