I love it when we can start planning for cosy crochet nights, chunky yarn and Autumnal colours. It might just be my favourite time of the year and I'm especially excited this time around as I'm a guest designer again for the Crochet Foundry Magazine!
If you've not met it before, the Crochet Foundry Magazine is a stunning digital crochet magazine that releases a new collection of jaw dropping patterns each season that are all size inclusive (from X small to 5X) and they have even added 4 accessory patterns this issue too!
Every pattern comes with a styling guide, a customisation guide (which is awesome as we are definitely not all the same shape and size so to me this is super important), and plenty of alternative yarn options for every budget.
Sounds fabulous doesn't it? Let me show how wonderful it is!
Also, I have a copy to give to someone too and 10 copies of my new hat design – read on to find out if it could be you.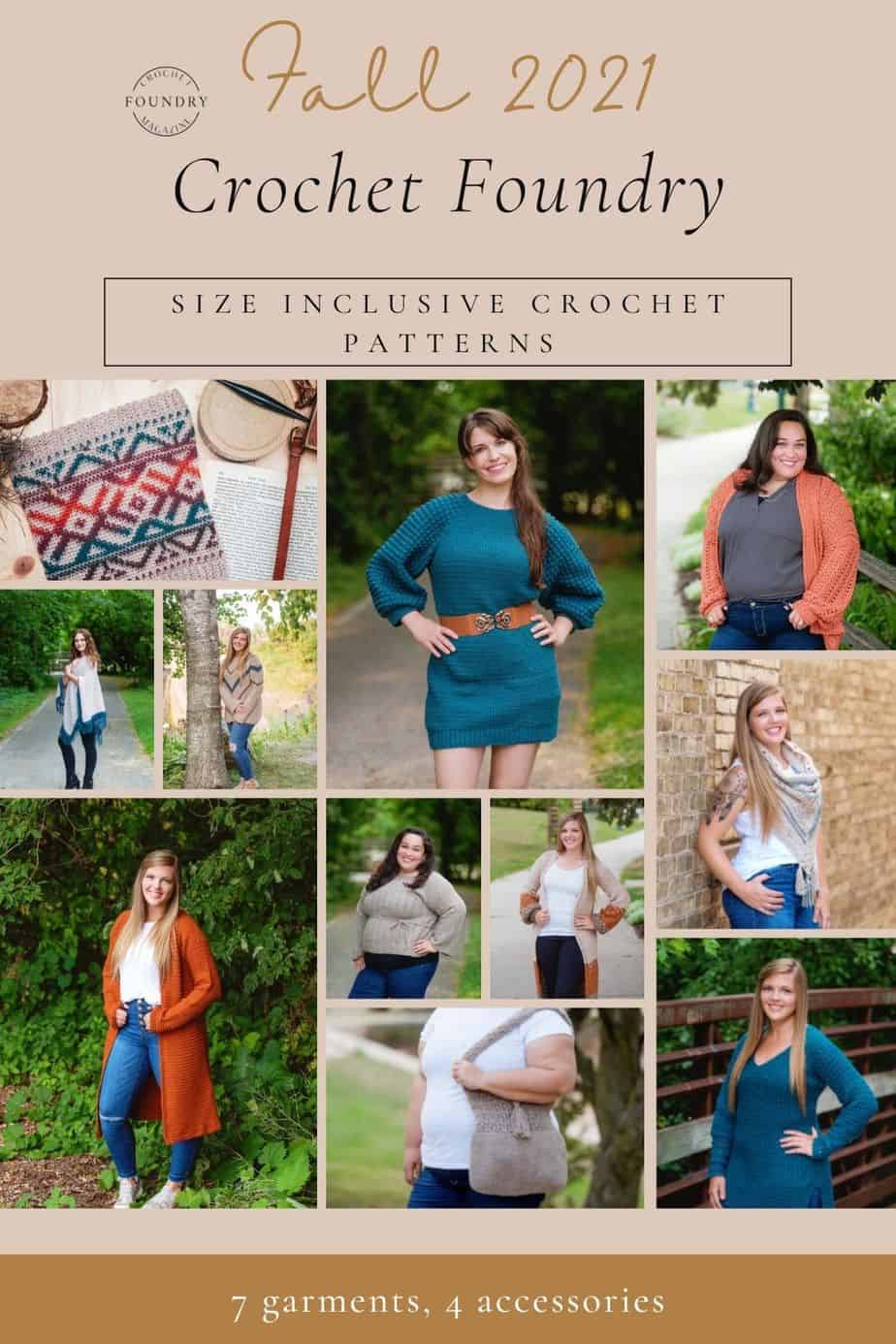 This post may contain affiliate links. Please see my full disclosure and privacy policy for details.
As a guest designer for the Crochet Foundry Magazine, I've been able to have a sneak peek at everything for a while now and I'm so excited to finally be able to show you!
During the launch week (Sept 10th-14th 2021) you can get an exclusive 20% off using the code Fall21 when you purchase the magazine, plus you get the Style Guide and Customisation Guide included too!
So, here's what is included in the special offer –
The Fall 2021 Issue with 7 size inclusive garment patterns (sizes XS to 5X)
4 beautiful accessory patterns
Custom Fit Guide
Garment Style Guide
and if you purchase using my link I'll send you a free copy of my Mirabilis Beanie pattern that coordinates with my cardigan design!
SPECIAL DISCOUNT CODE:
Fall21
About The Crochet Foundry Magazine
The Crochet Foundry Magazine started in 2020 when a group of crochet designers decided to team together and create a curated collection of crochet garments for the modern woman.
They are size inclusive from XS-5X and each issue comes with added extras that walk you through how to both style and customise your garments.
The publication has recently been added to the Furls Crochet family which is wonderful news for me as I love their hooks so much!
The great news is that you can still get back copies of all the issues so far (and an annual subscription to save money too! Here's a little run though of the Winter 2020 issue and the Spring 2021 issue too so you can get an idea of just how high the quality is!
You can also get to know a bit about all the designers over on the Crochet Foundry site. I think it's so important for us as designers to tell you more about us and our designs – we are a really diverse group and it's so wonderful to work with so many talented people!
Crochet Foundry Community and CAL
The other fabulous thing about the Crochet Foundry is the support that they give to everyone making their patterns! They have a dedicated Facebook Community group and each issue has a CAL where you can make any of the projects from the issue that you like and get support and encouragement from other makers and the designers too.
I will definitely be there in the group and can't wait to see if you make my Mirabilis Cardigan! Do let me know and tag me if you do.
Make sure you come and join the group for fun, support and much more.
What's in the Fall 2021 Crochet Foundry Magazine?
Now we're onto the good stuff – let's take a look at the amazing designs.
When I say there's something for everyone I really mean it. There are crochet patterns for all skill levels from beginner to advanced, there is a huge range of garment constructions, fit and style, plus the accessories are perfect for those not quite ready to tackle a garment first. (Although I definitely think you should!)
The Crochet Foundry Magazine has 7 Fall crochet garments in it, 4 accessory patterns and for a limited time only you also get the following bonuses:
Fall Customisation Guide
Fall Style Guide
A copy of my Mirabilis Beanie pattern if you purchase the magazine from me!
Here are the stunning designs that you can start when you get your copy today – (don't forget to use Fall21 to save 20%).
This fabulous V neck pullover is great for a skilled beginner to intermediate crocheter as it uses simple yet textured stitches to create the body. The clever addition of the fingering weight yarn on the sleeves means that they are cinched in and add a fabulous Victorian lace element to the design.
The yarn used for this pullover is WeCrochet Gloss DK Yarn (weight 3 DK, 70% Merino Wool, 30% Silk, 123yds/112m, 50 g), Kenai and WeCrochet Gloss Fingering Yarn (weight 1 Fingering, 70% Merino Wool, 30% Silk, 220 yds/201m, 50g), Kenai.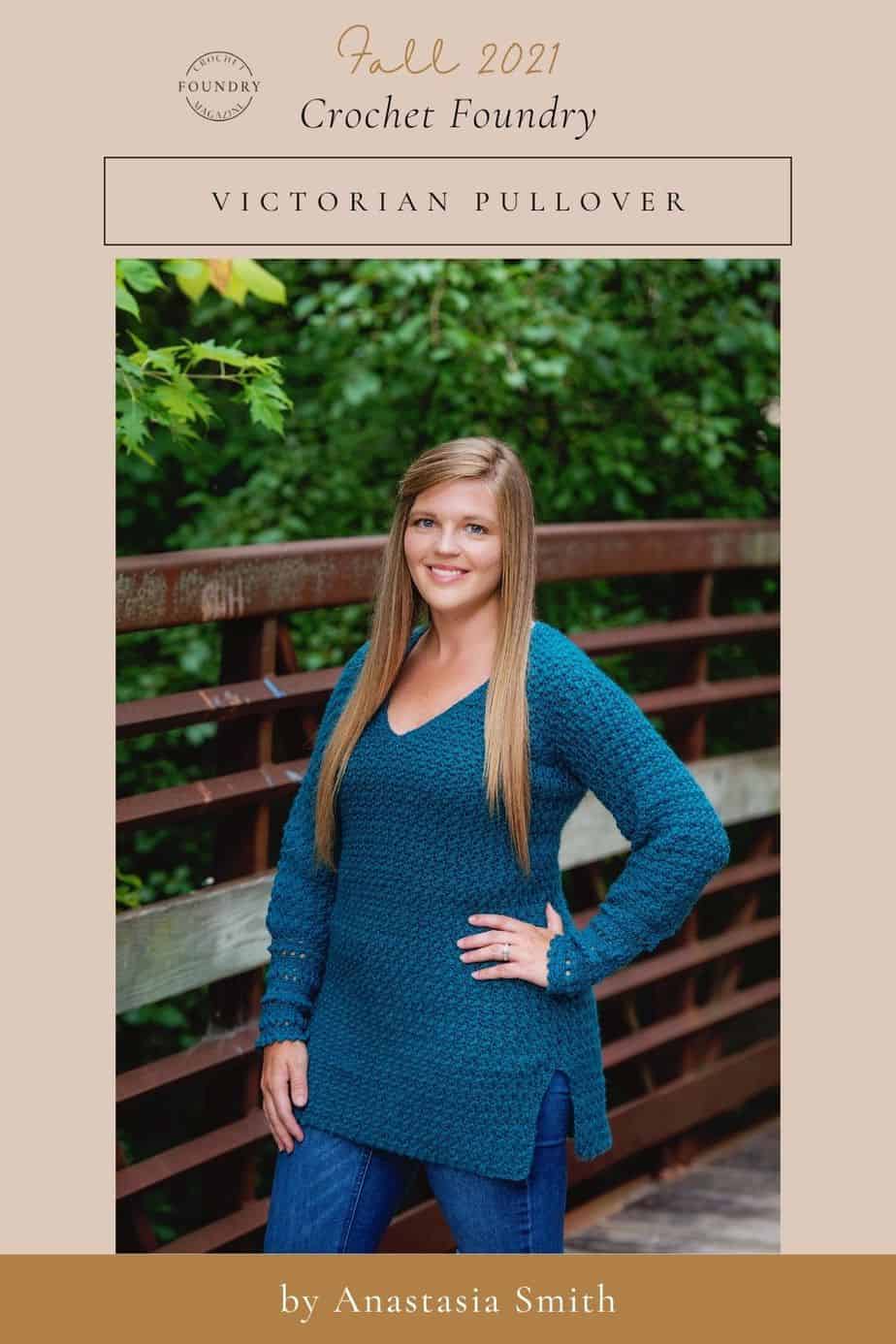 I love this design! Just like cuddling yourself in a blanket with a neckline, this elegant crochet poncho is warm enough to wear rather than a jacket and looks so lovely too. There's no seaming at all on this and the pop of colour on the edge and fringe makes it a real statement piece.
Emilia used WeCrochet Mighty Stitch Yarn(weight 4 worsted, 80% Acrylic 20% Superwash Wool 208 yds / 100g), Oyster (main) and Spruce (contrast) top make this fabulous poncho.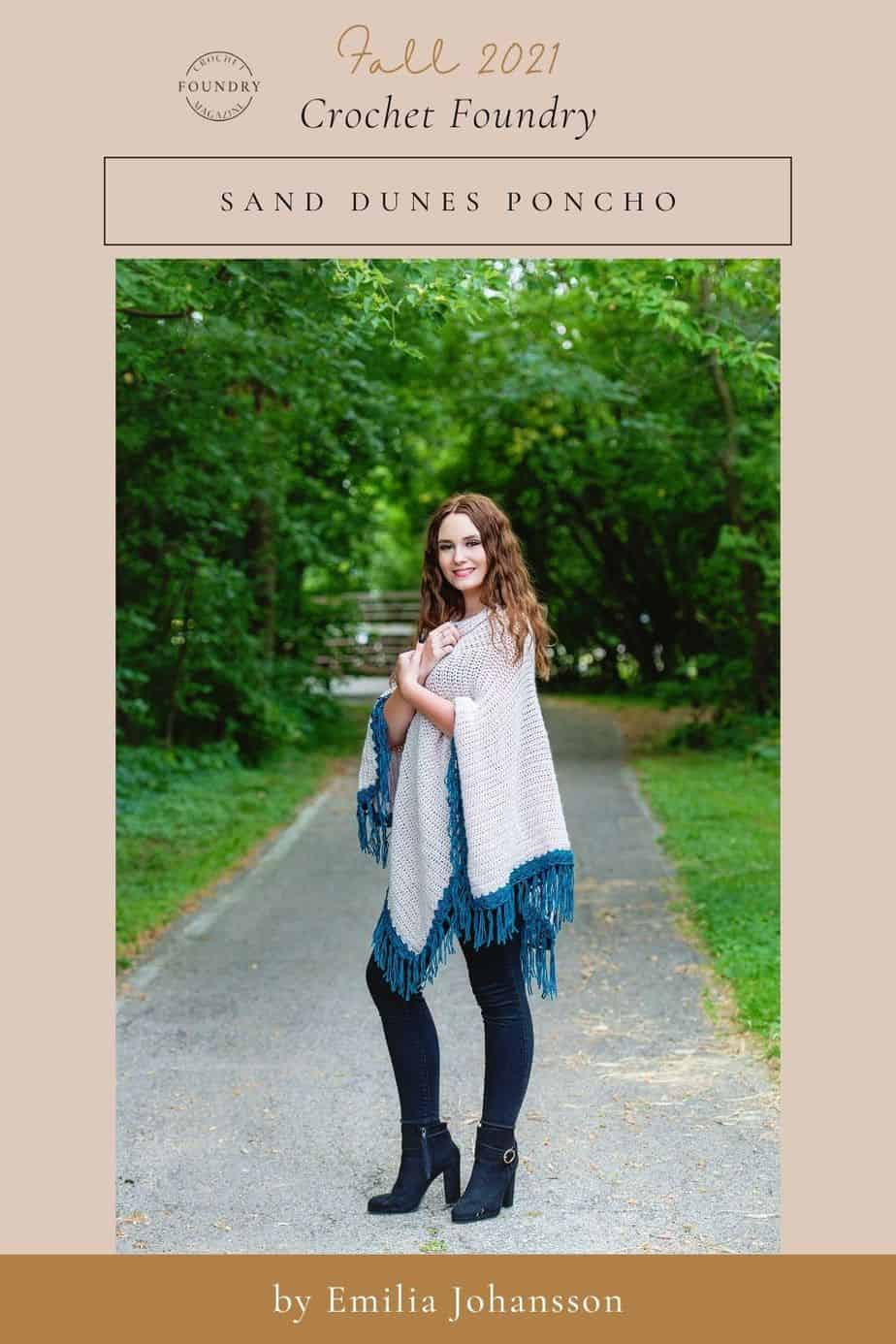 This is the design I created for the magazine! I'm so pleased with how it turned out. The stitch pattern might look tricky but it's just a combination of puff stitches and chain spaces with some half double crochet rows thrown in too. The front and back are made in one piece with the sleeves and collar added to finish. The rib also uses a really fun short row rib technique which I love!
I made my version in WeCrochet Kindred DK (weight 3 DK, 68% Baby Alpaca, 32% Peruvian Pima Cotton, 115 yds/ 50 g), Spice which is most definitely my new favourite yarn.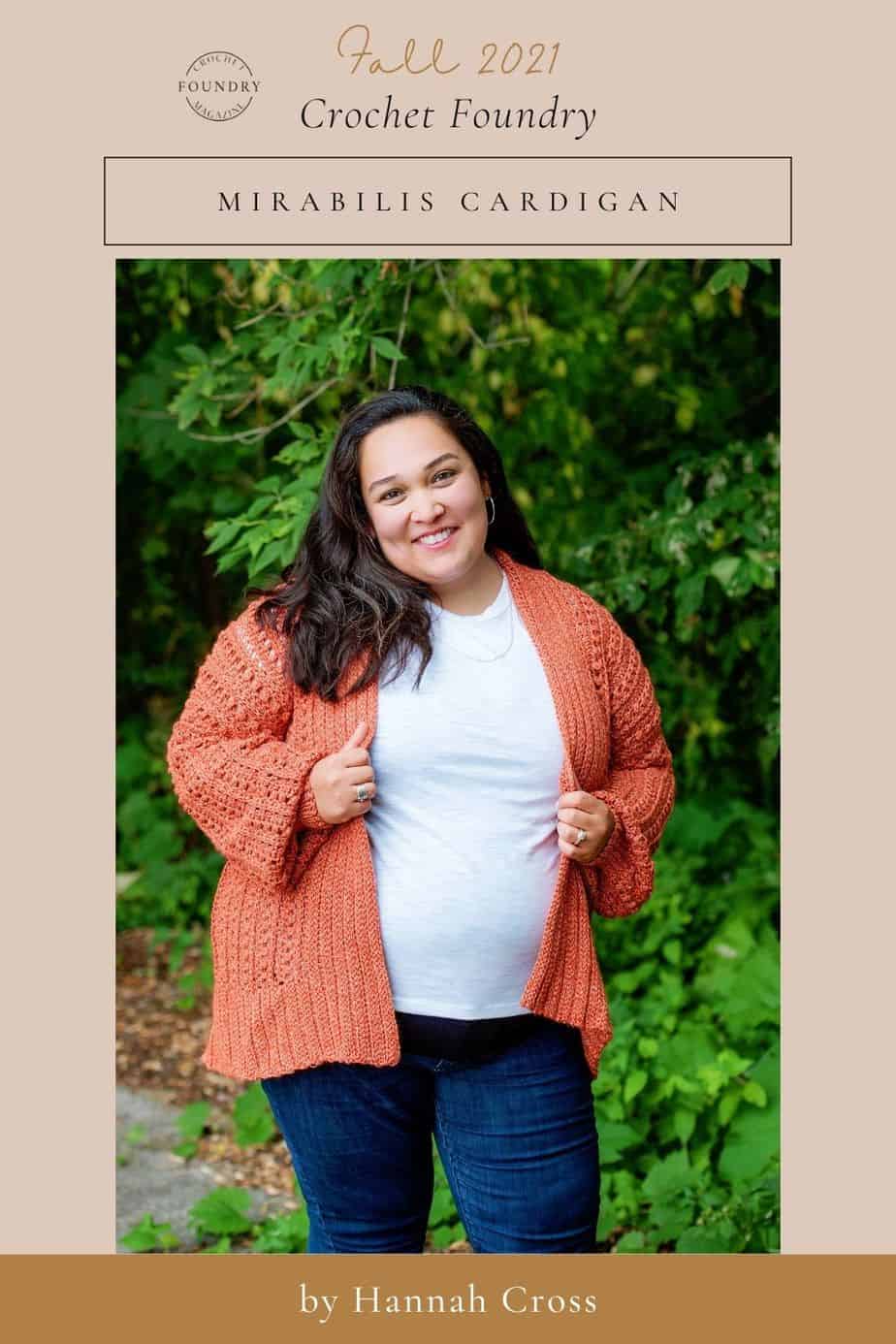 This super clever cowl only uses 2 colours of yarn at a time for the colourwork and makes sure that the yarn does all the hard work for you! I love how cosy and perfect this is for the season.
Briana chose to use WeCrochet Chroma Fingering (70% Superwash Wool, 30% Nylon, 396 yds/362 m, 100 g), in Vermont and WeCrochet Twill Fingering (100% Fine Superwash Merino Wool, 183yds/167 m, 50g) in Horchata to make the cowl.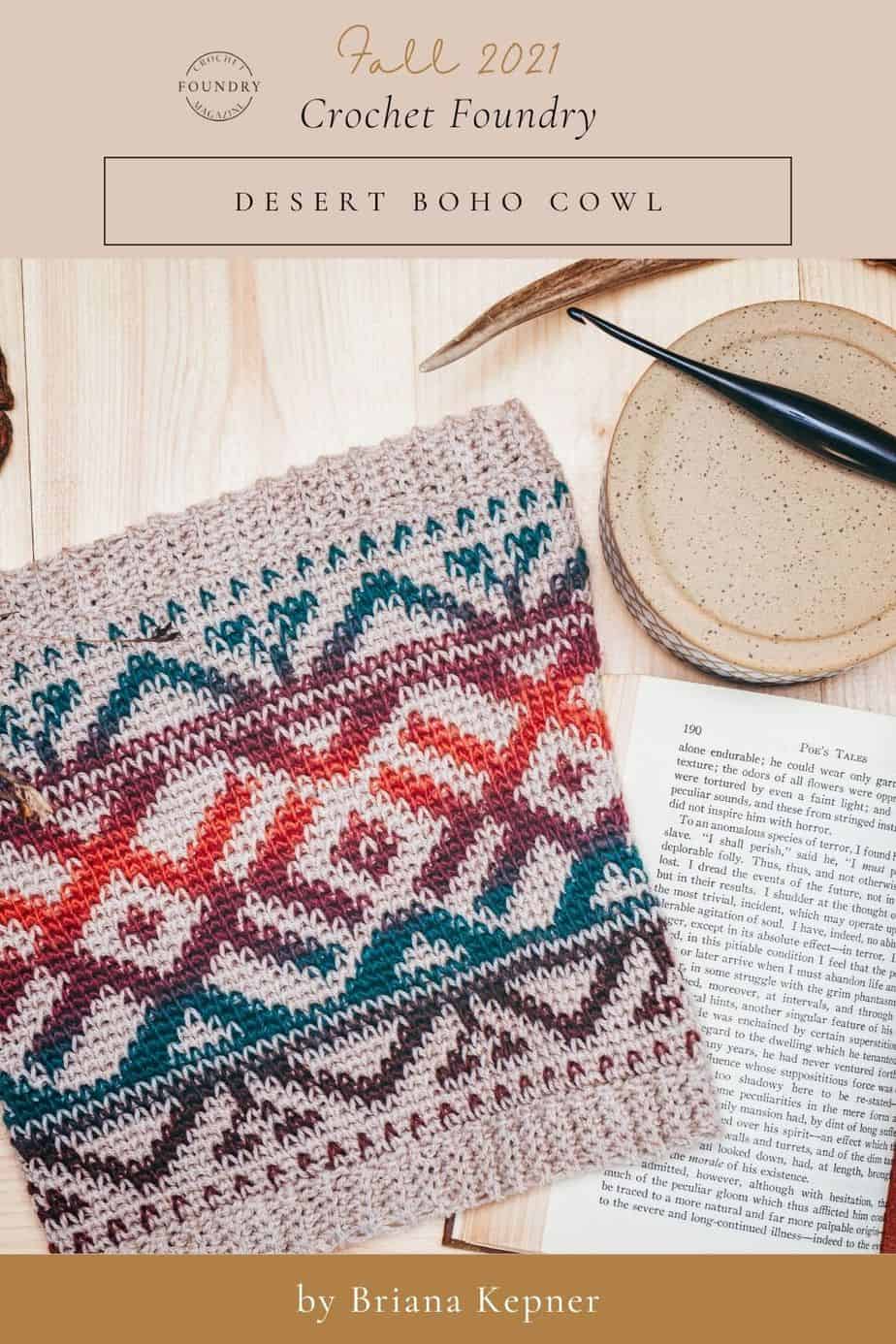 This stunning triangle shawl is a triumph of texture and subtle use of colour that really makes the design shine. Great for advanced beginners and above, it will get you using stitches and techniques that are great to add to your repertoire and is of course a joy to wear too!
Lorene used WeCrochet Twill ( Worsted/Weight 4, 100% Superwash Merino Wool, 149 yds/100 g per hank) to make her shawl.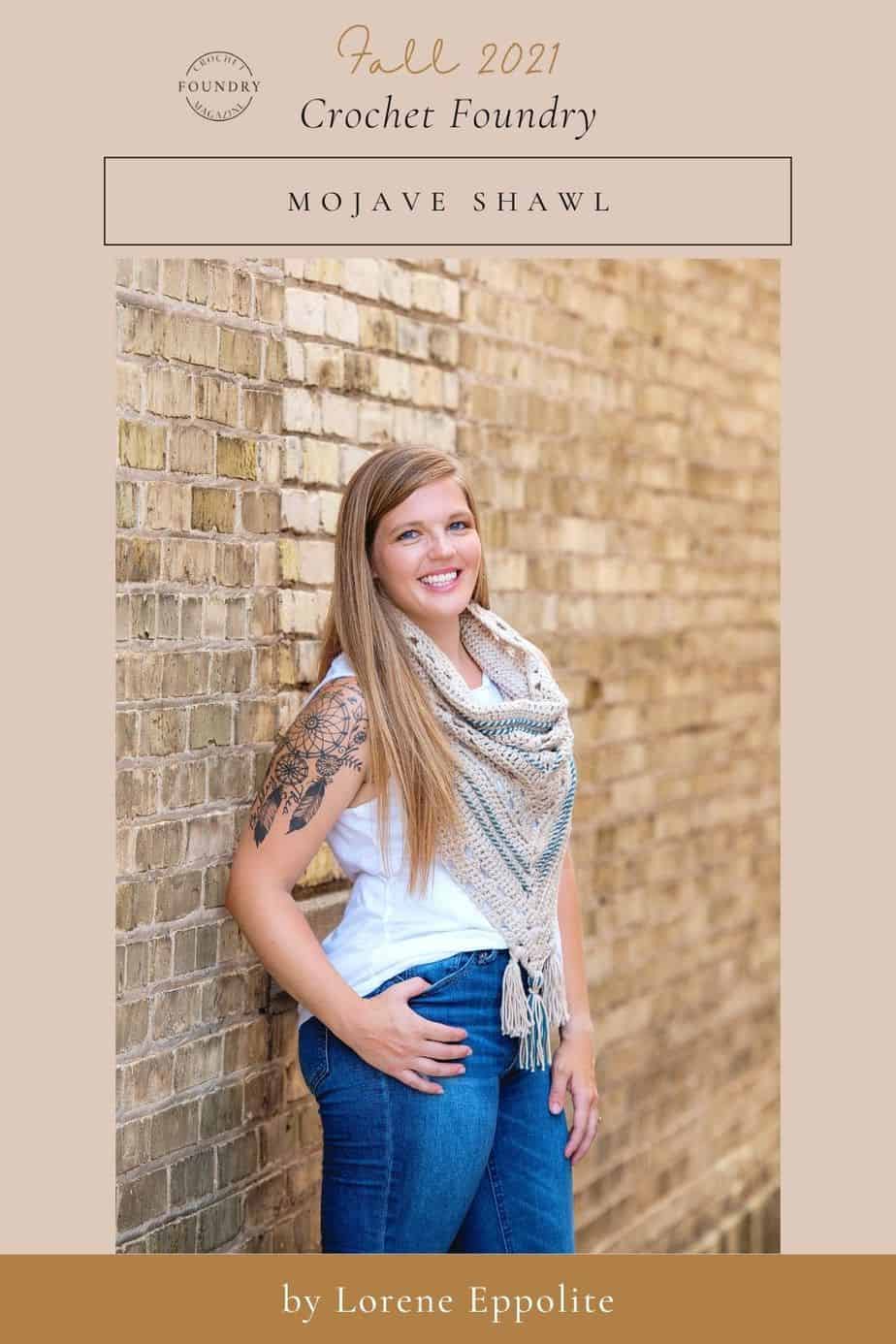 The sleeves on this dress are everything! Michelle has used such a fabulously simple shape worked from the top down in rounds to really make the most of those wonderful sleeves (which are a huge trend this year I believe!). Perfect with thick tights and knee high boots or over skinny jeans too.
Michelle designed the dress using WeCrochet Brava Sport (sport weight, 100% Premium Acrylic, 273 yds/100 g), Tidepool which is a great yarn that washes well and is a real bargain too!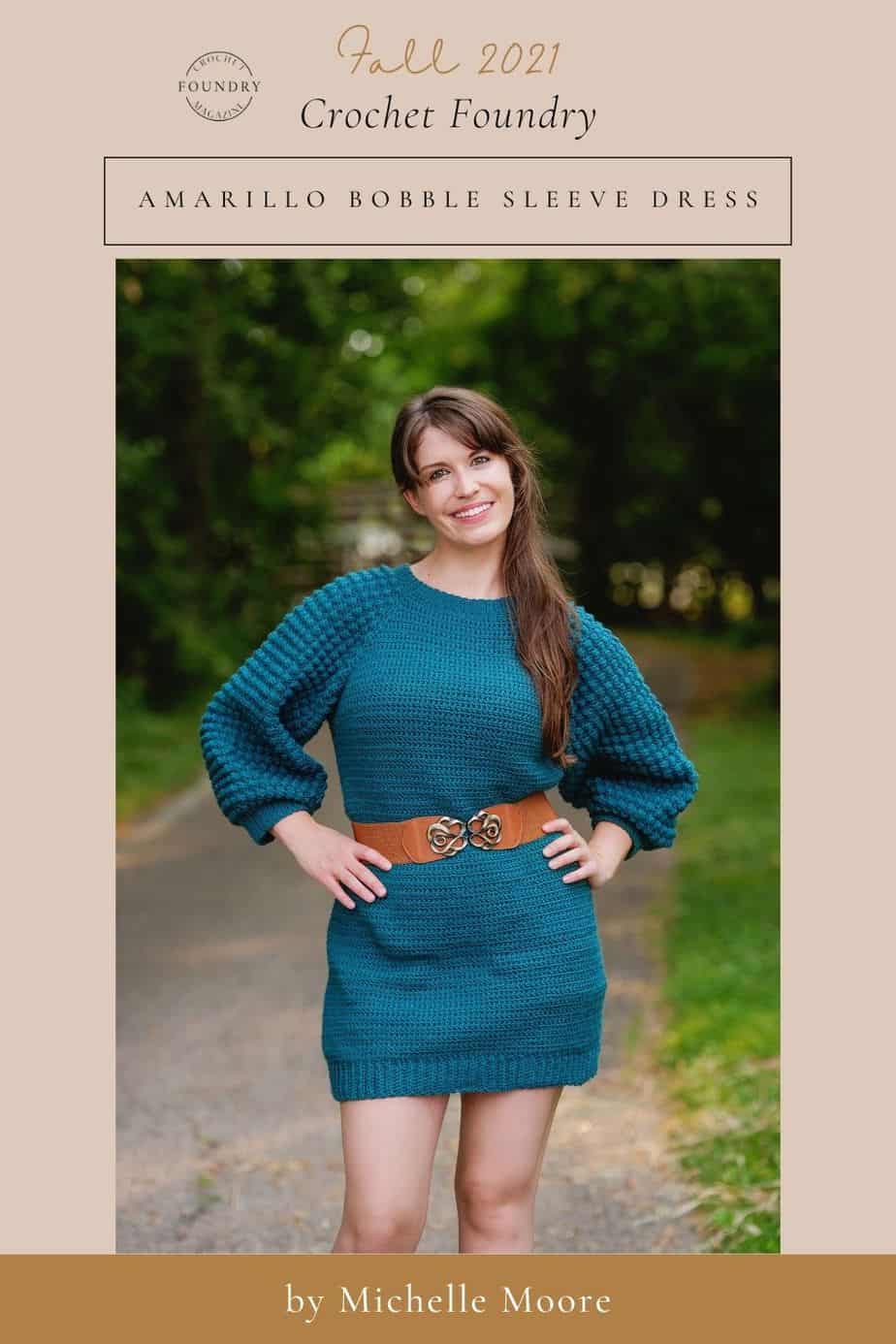 The puff sleeves and knee length of this beautiful cardigan makes it perfect to double up as a jacket too! With fabulous colour blocks and a hint of clever colour work it's also great fun to make (and fast too as it uses bulky yarn and a 9mm hook!).
Hortense chose WeCrochet Wool of the Andes Bulky (weight 5 bulky, 100% Superwash wool, 137 yds/125m, 100g) to make her design.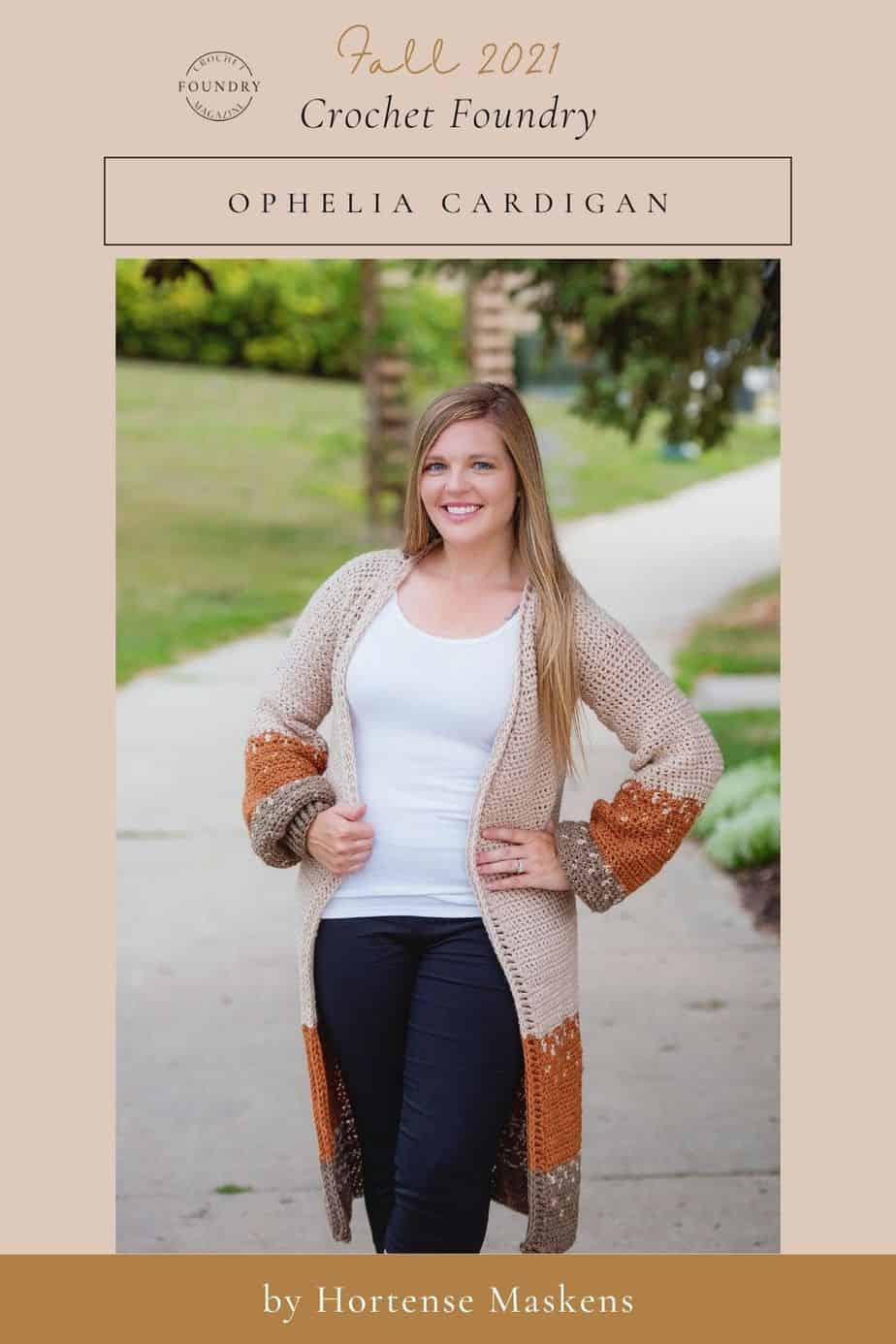 A beautiful piece that is perfect for layering, the Sierna Sweater has a treasure trove of crossed stitches, herringbone texture and much more to learn and love.
Victoria designed the top using Wool of the Andes Sport (weight 2 Sport, 100% Peruvian Highland Wool, 137 yds/125 m, 50 g).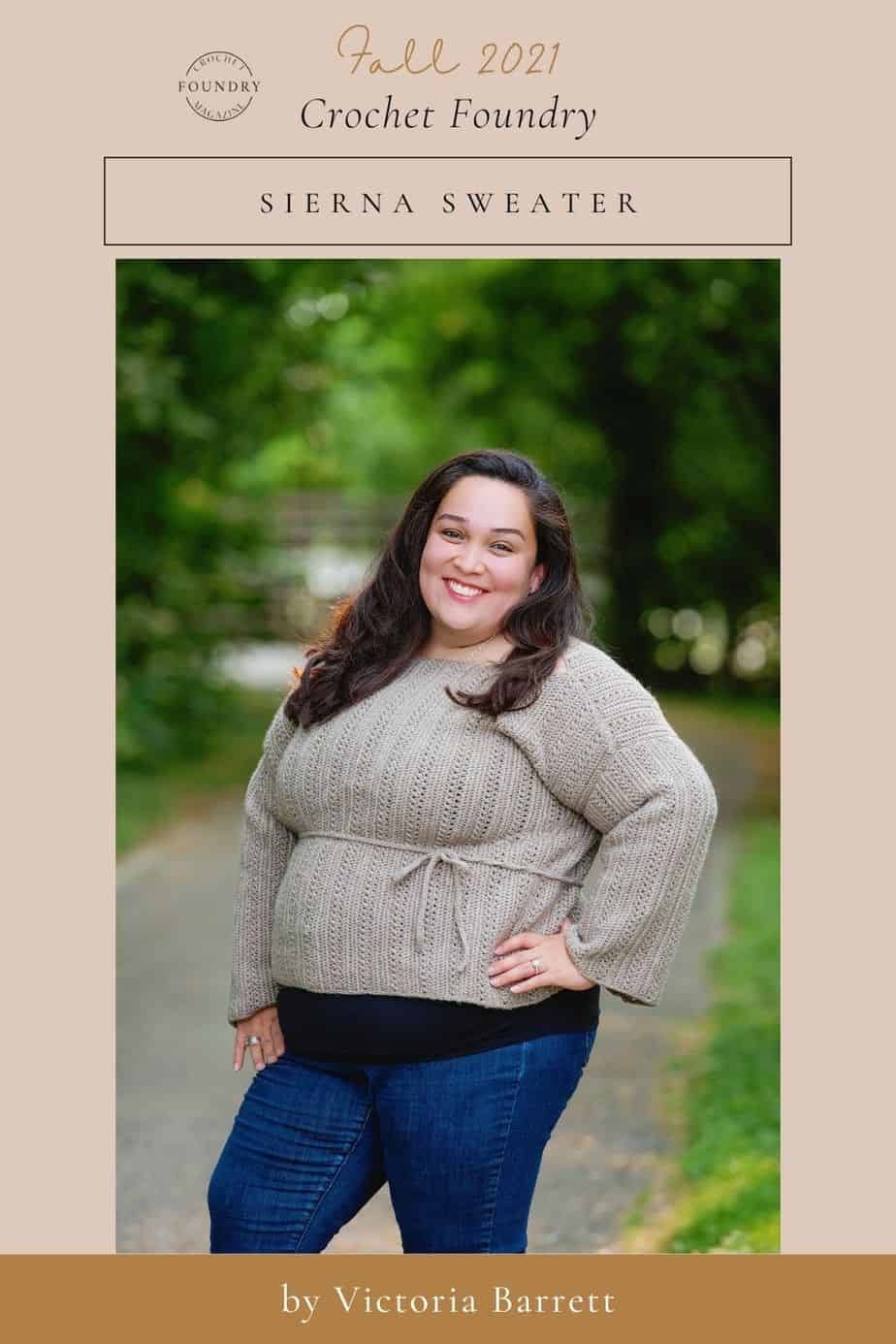 Ready to dive in?
Crochet Foundry Magazine
Which will you make first?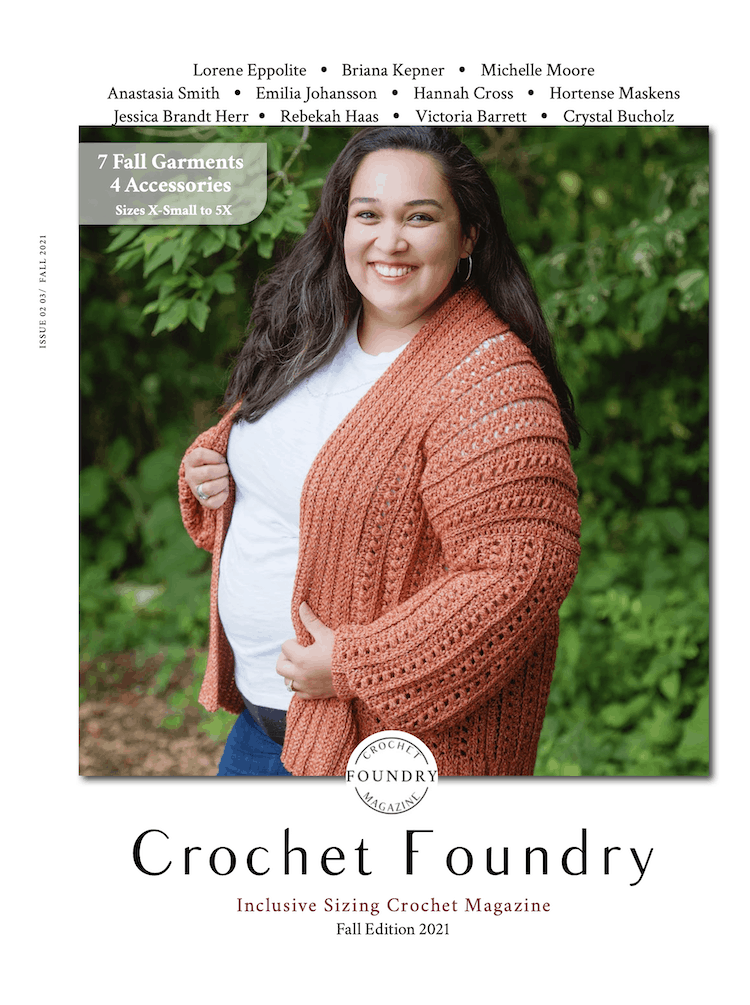 The cosy boho feel of this cardigan is perfect to compliment any outfit – dress it up or down it looks equally sophisticated and stylish.
Jessica made her cardigan using WeCrochet Swish DK (weight 3 DK, 100% Fine Superwash Merino, 123 yds/112 m, 50 g), Allspice (another of my favourite yarns!).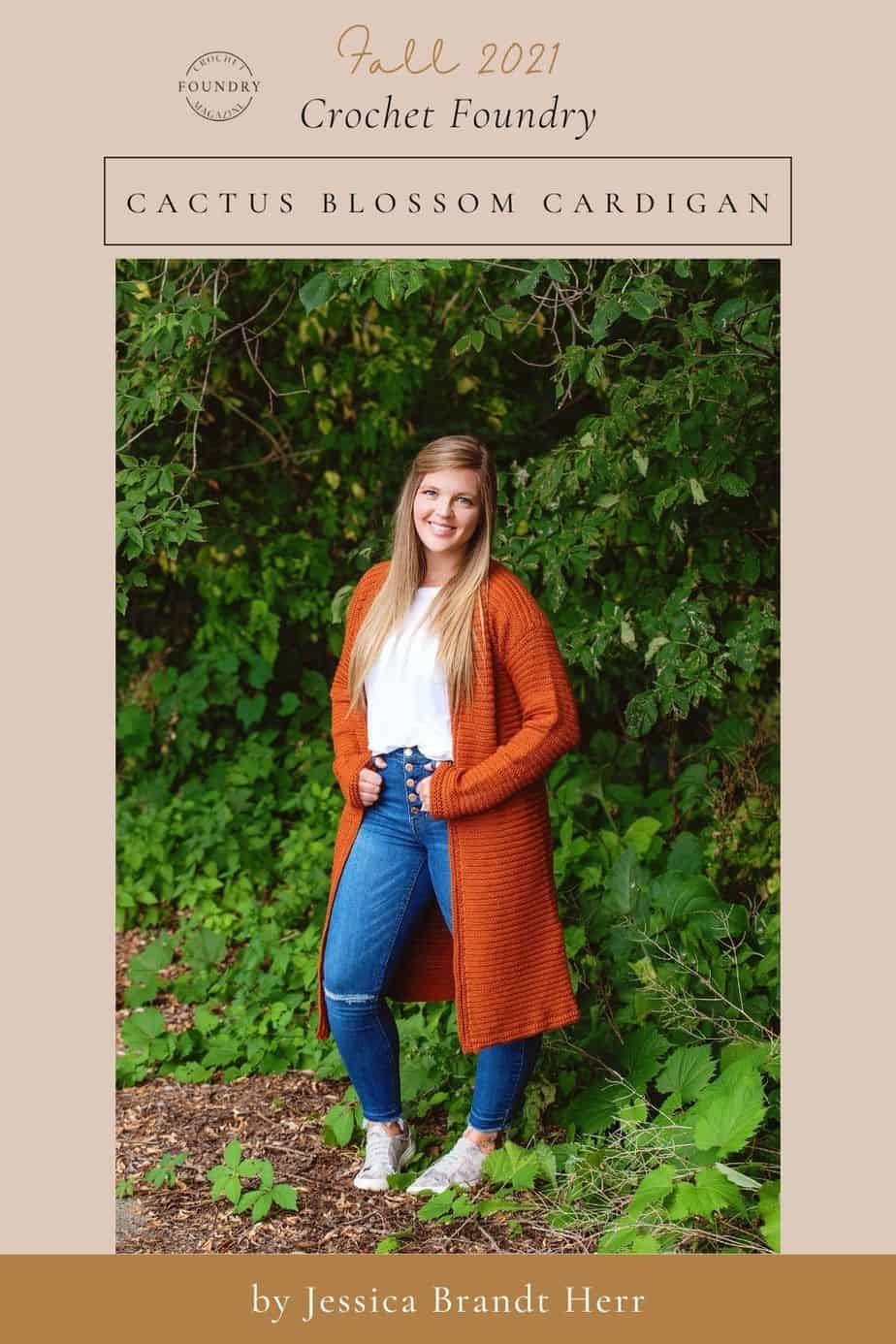 With a fabulous contrast in stitch and texture, this almost seamless bag is a great addition to your wardrobe any time of the year!
Crystal used WeCrochet Wool of the Andes Worsted Weight (weight 4 worsted, 100% Peruvian Highland Wool, 110 yds, 50 g), Mink Heather to make the bag.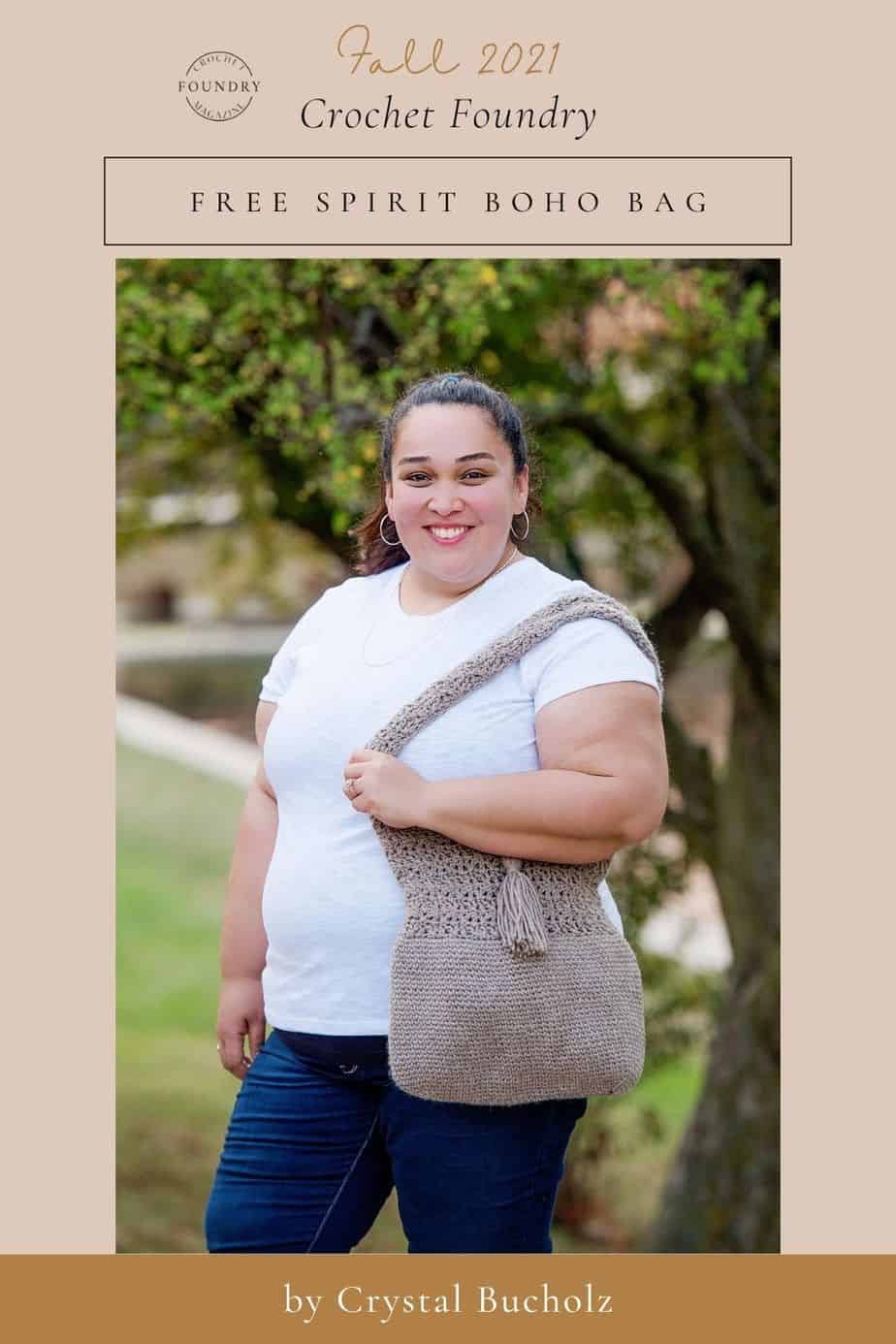 I've always loved the clever geometry of dolman sweaters – can you believe it's triangles joined together?! Such a fun, cosy and modern design to make and wear.
Rebekah chose to use Alpaca Cloud DK (weight 3 DK, 100% Baby Alpaca, 123 yds/112 m. 50 g) which I love and used for my Sydney Cardigan a while ago.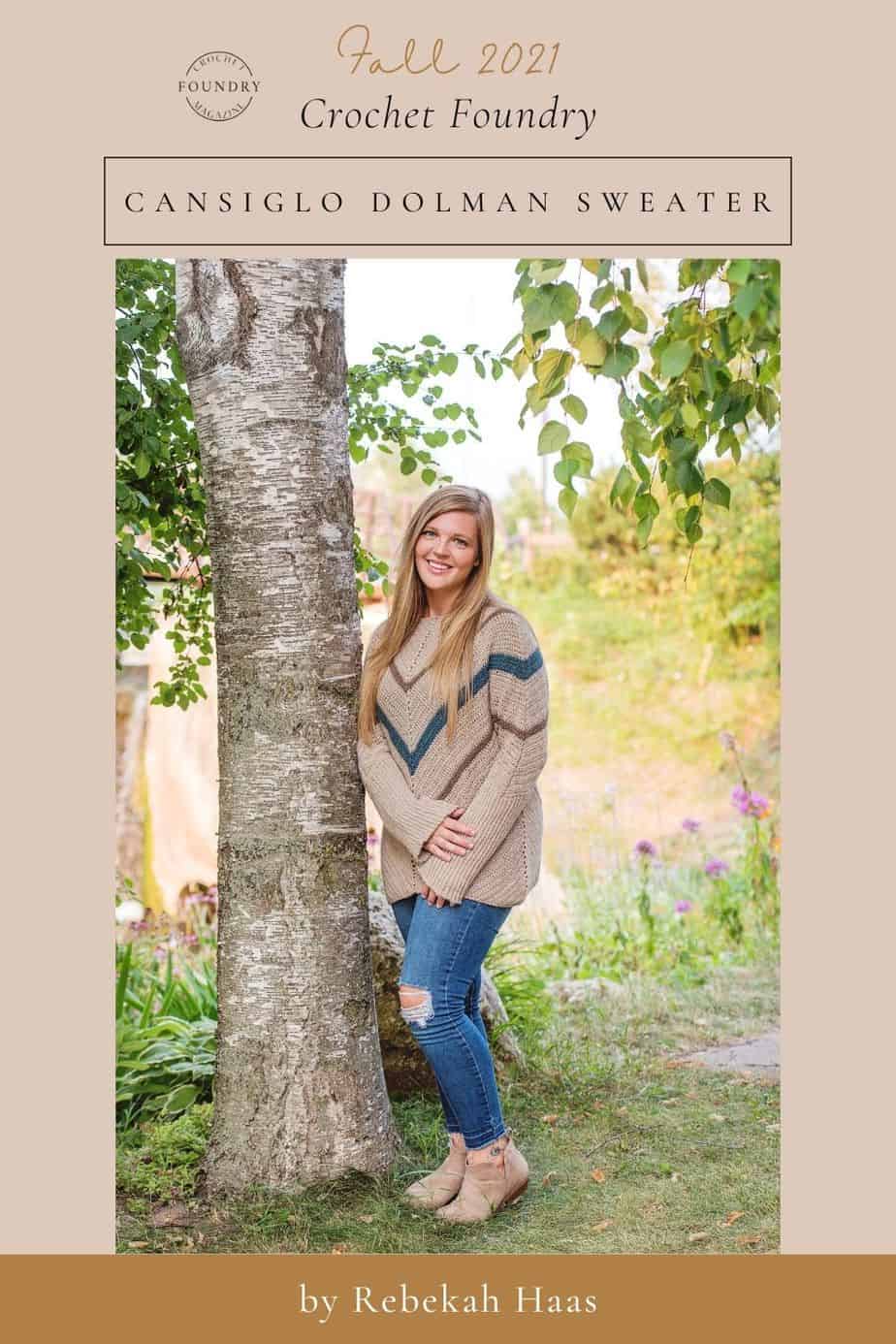 Crochet Foundry Magazine Options
During the special five day launch you can get 20% off everything (including the year subscription!) so make sure to use the code:
You will get a copy of all of the patterns above plus these bonuses during launch week: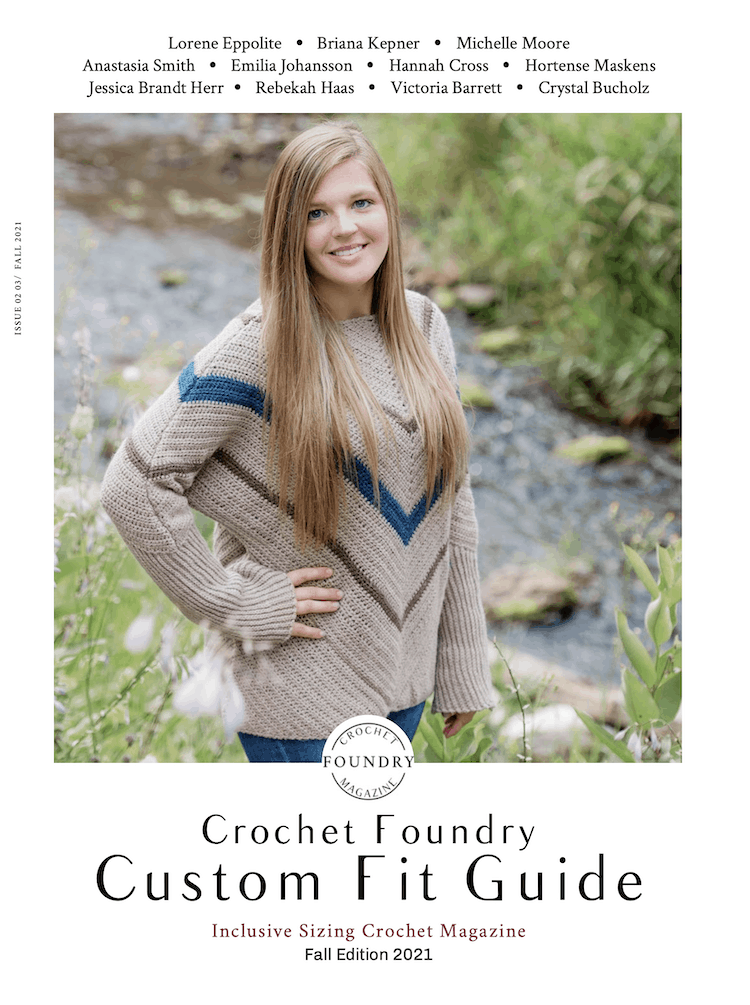 Also – I'm delighted to be launching my co-ordinating Mirabilis Beanie Hat to compliment my cardigan for the magazine!
If you purchase your copy of the Crochet Foundry Fall 2021 Issue then let me know as you'll get a copy of my beanie pattern too!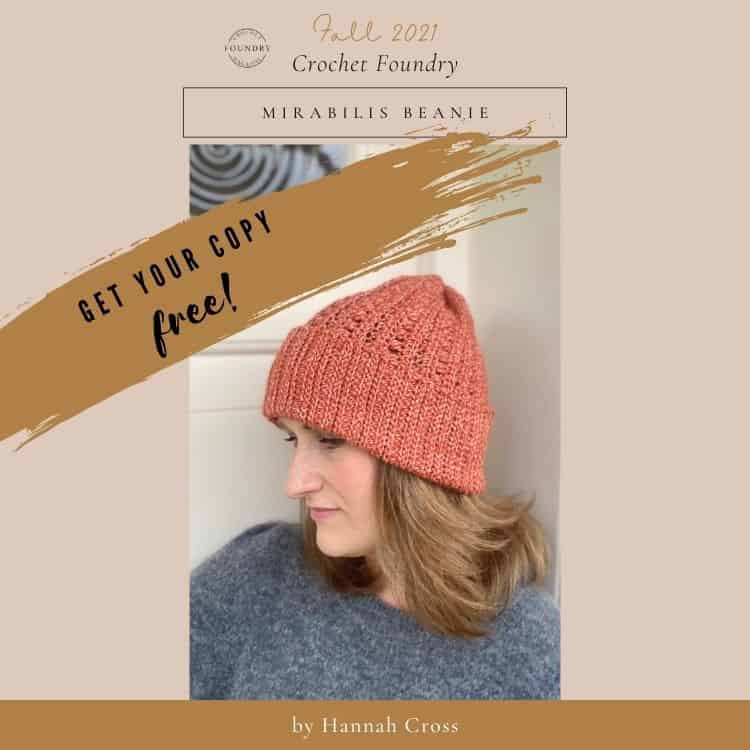 Get someone a Crochet Foundry gift voucher here.
Yarn and Hooks
One of the best things about being involved in the designs in the magazine was that I got to play with new yarn and hooks!

The issue uses a variety of beautiful yarns from WeCrochet and they have so many to choose from!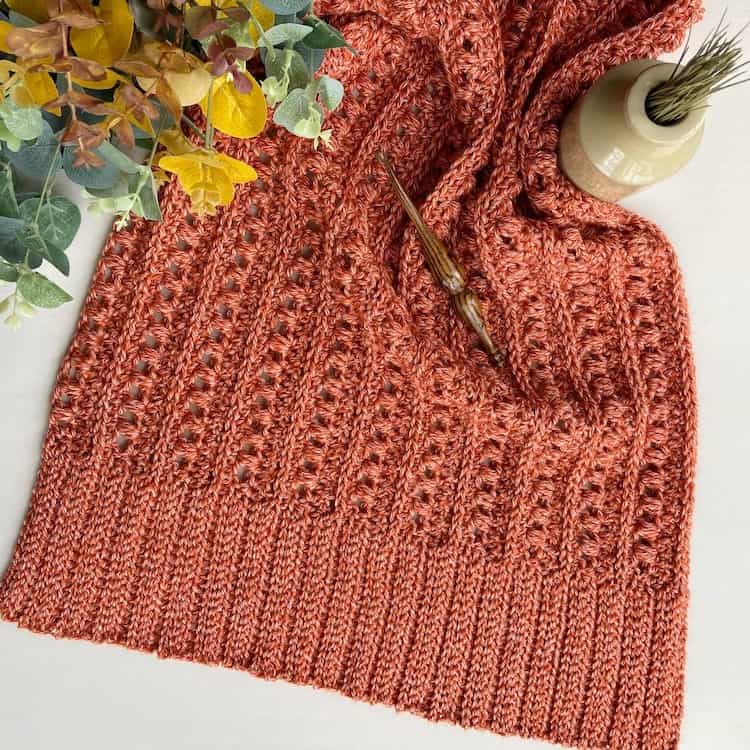 The hooks that we all used to make our garments were Alpha Hooks from Furls Crochet. They come in such beautiful wood tones and I have a few in my hook collection that I always work with. They are a wonderful addition to your hook collection when you're ready to make the investment in them.
If you're looking to try a Furls hook but would rather look at a more inexpensive option then a Streamline wooden crochet hook, or a Streamline Swirl crochet hook would be a fabulous place to start.
Competition
The wonderful guys at The Crochet Foundry are giving away a copy of the new issue to one of you! Plus – I have 10 copies of my Mirabilis Beanie Hat pattern to give away too!
All you need to do is complete the form below (there are a few ways to get extra entries if you like too!)
If you've already purchased your copy then enter anyway and if you win you will get your money back!
The winner will be announced Wednesday 15th September 2021 and contacted shortly afterwards by email – GOOD LUCK!
a Rafflecopter giveaway
Join HanJan and Share Your Crochet!
I'd love to stay connected with you so please do sign up for my subscriber list if you'd like to. Looking forward to hearing from you and sending you your free gift!
Thank you so much for being here to share in my free crochet patterns and supporting my blog. It's such an honour to be able to create and share my craft with you.
I'd love to see your finished crochet projects and so please share them with me in one (or all!) of the following ways –
Will you join us?
Crochet Foundry Magazine
Come and make all the cosy crochet!