Do you struggle to find crochet Christmas gift ideas each year? I know I sometimes do. So when the lovely Veronika of Blue Star Crochet invited me to take part in her Christmas Gift Pattern Giveaway I was delighted!
As a group of designers we have come together to offer you 22 crochet patterns to download for free between the 18th and 25th November 2020 to really get going with your Christmas crochet gift making.
They include everything from hats, mitts and scarves to decorations and homeware.
Read on to find out how to download them all today!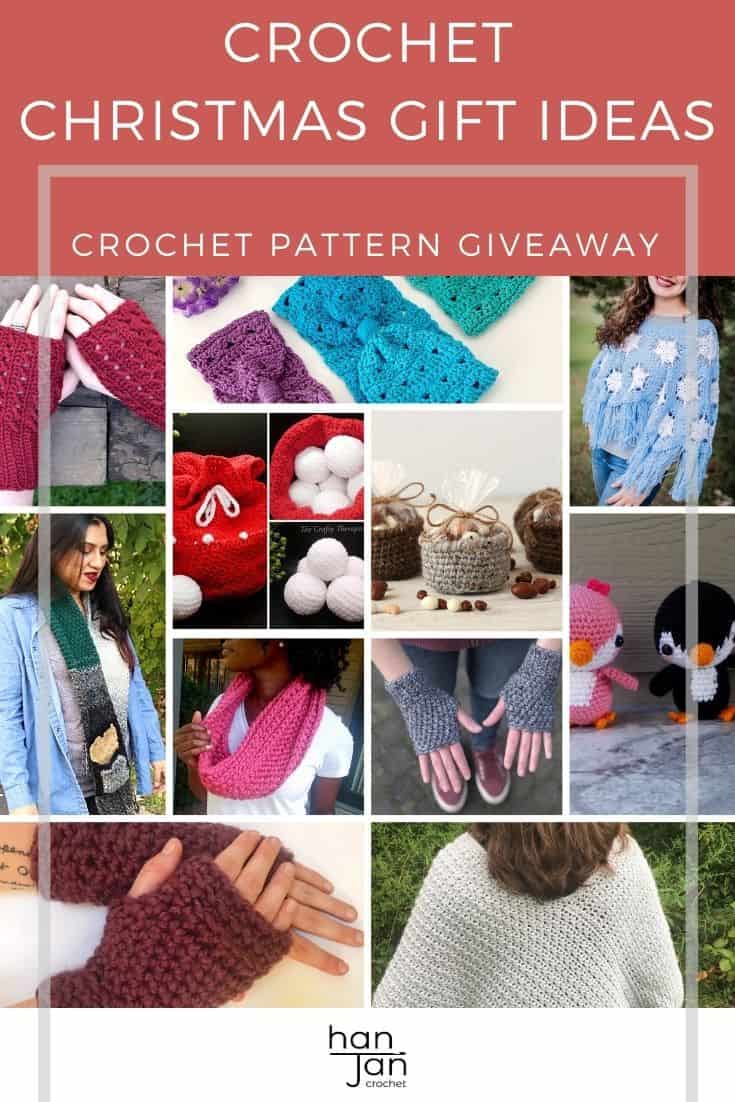 How Does The Crochet Christmas Gift Giveaway Work?
The pattern giveaway will run from 1500 GMT 18th November 2020 until the 25th November 2020 with all of the patterns available FREE to download throughout!
To get the free patterns you will need to:
Read this blogpost and decide which patterns you'd like to download.
Visit the link for the pattern and find the button that says 'DOWNLOAD HERE'
Download it with the code XMASGIFT
Come back to this blogpost to download the next pattern on your list.
That's all there is to it!
If you love getting free patterns and crochet news then make sure you join HanJan Crochet then so that I can let you know whenever I have anything planned!
This is the button that you need to look out for in the blogposts that you visit for the patterns: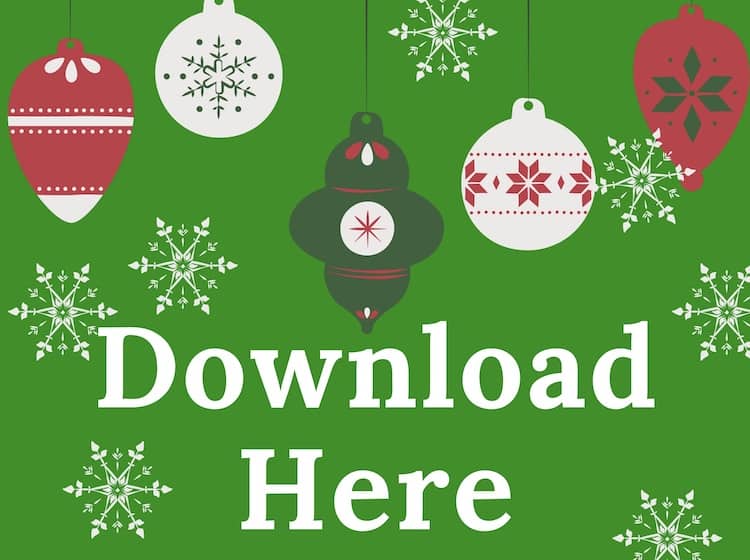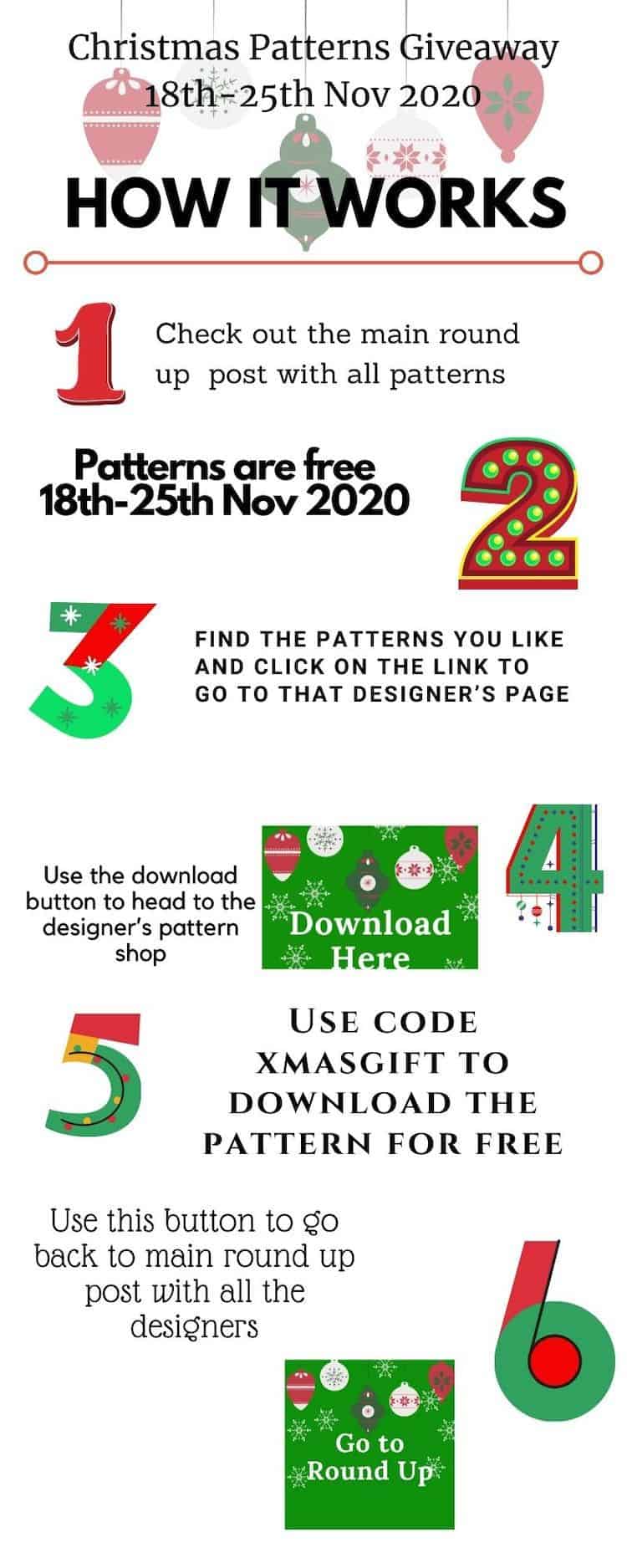 Ready? Then let's go!
The Crochet Christmas Ideas Pattern Giveaway
Other Gift and Christmas Crochet Patterns from HanJan Crochet
Here are some more of my crochet patterns and crochet rounds ups that you might enjoy if you're looking for some extra crochet ideas to add to your pile of WIPs!
8 Crochet Cowl Patterns for Cool Weather
7 Easy Crochet Hat Patterns for All The Family
8 Easy Crochet Coaster and Pot Holder Patterns