When it comes to winter crochet garment patterns you need look no further than the glorious new issue of The Crochet Foundry Magazine. It is fit to burst with seven stunning crochet patterns to wear for the season.
All of the garments easily customisable, size inclusive (sizes XS to 5XL), come with a range of yarn suggestions and are themed around cookies! What's not to love about all of that?
I was lucky enough to get a copy to review and I was blown away by it. It's seriously beautiful and for this five day release special (15th – 19th December) not only do you get the fabulous digital magazine but a whole load of bonus patterns and guides too.
This post may contain affiliate links. Please see my full disclosure and privacy policy for details.
SPECIAL DISCOUNT CODE: Get 15% off when you use the code:
You also have the chance of winning a copy of the magazine too – just scroll to the end of the post to find out how to enter – good luck!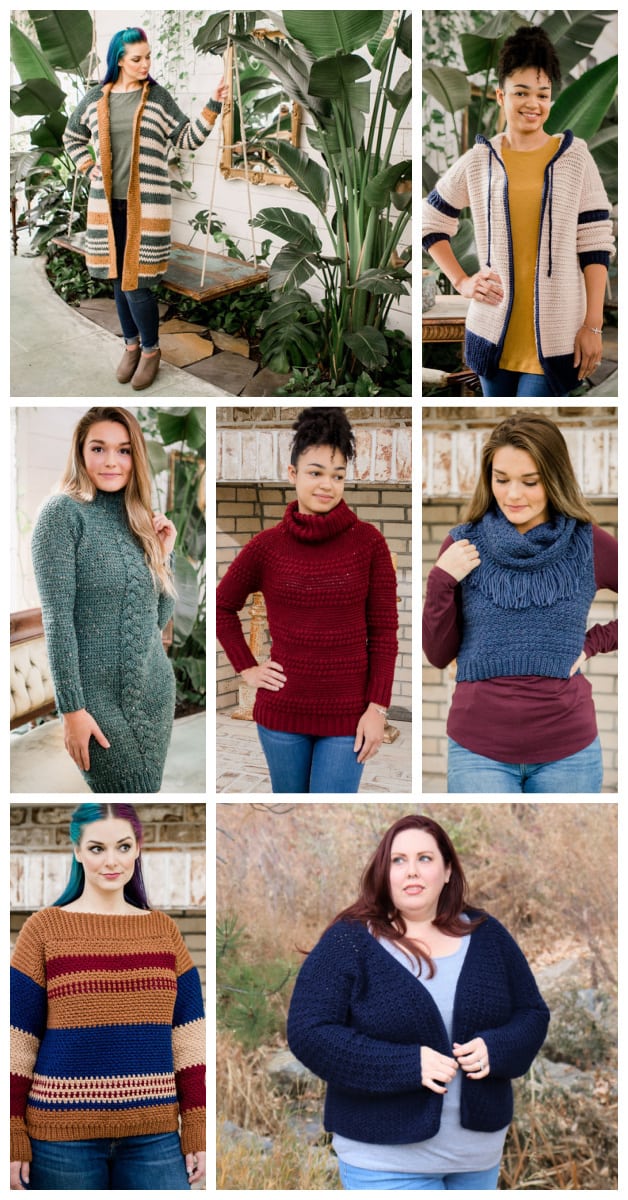 Introduction to The Crochet Foundry
The Crochet Foundry started earlier this year when a group of crochet designers (who I am lucky enough to call my friends) decided to create collections of seasonal designs for everyone to wear. For so long I think crochet has been considered less than knitting in terms of garments and these guys have proved that simply isn't the case anymore! Their designs, attention to detail and technical designing skills are flawless meaning that everything in the magazine is both a joy to make and a joy to wear.
Read more about the designers here.
What's in the Winter Issue?
The Crochet Foundry Magazine has 7 winter crochet garment patterns in it and for a limited time only you also get the following bonuses:
1 NEW exclusive garment design
4 additional garment designs (one from each designer)
Gauge Matters Guide
Winter Customization Guide
Winter Style Guide
There's the old saying that a picture speaks a thousand words isn't there? So I'll let these beautiful ones do the talking to show you exactly why I think you should get a copy today!
Coconut Macaroon Sweater Dress by Michelle Moore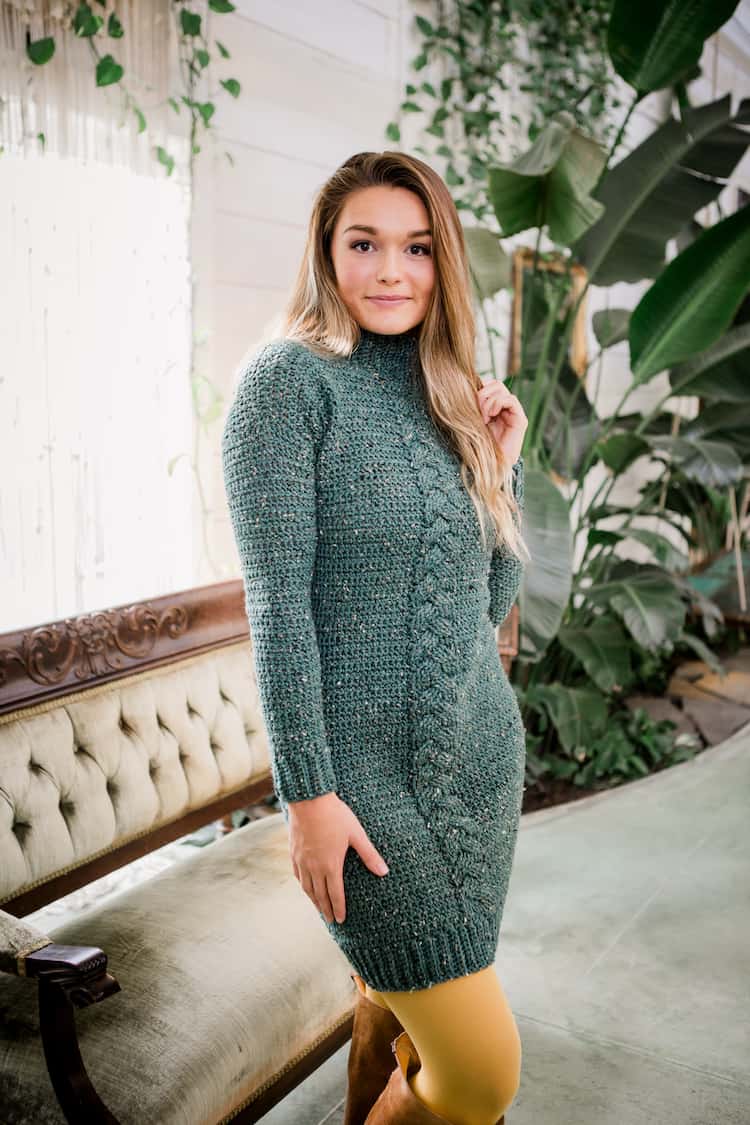 Pizelle Hooded Cardigan by Lorene Eppolite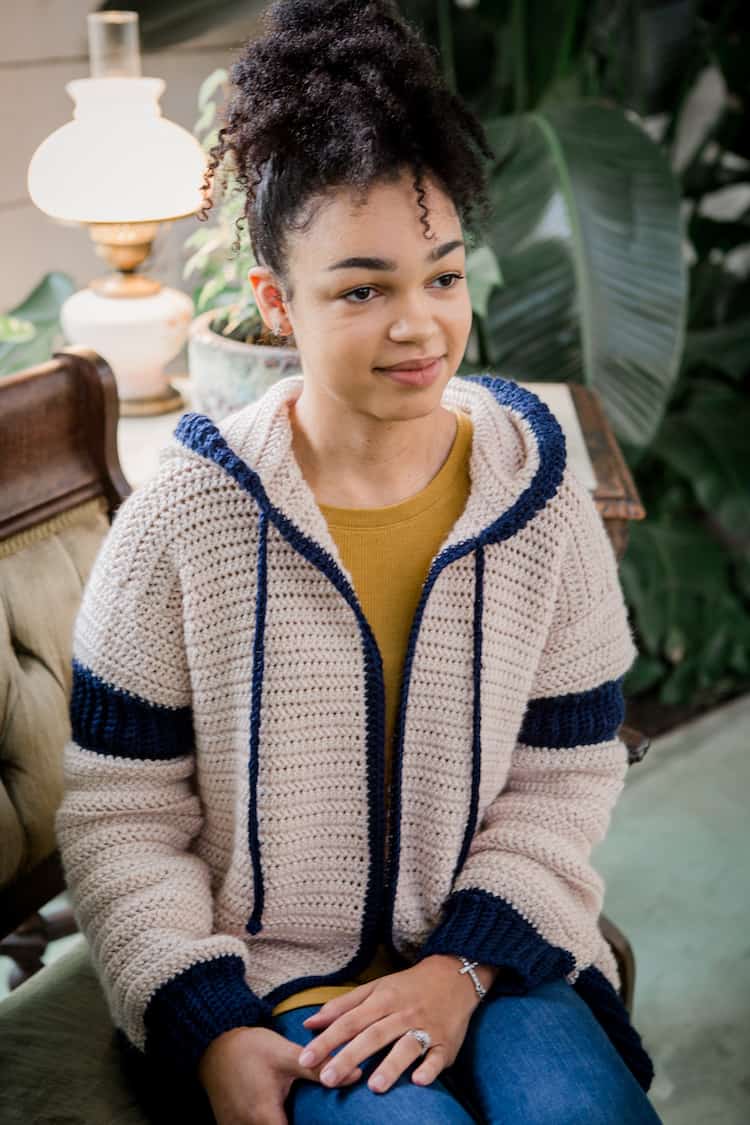 Striped Shortbread Duster Cardigan by Briana Kepner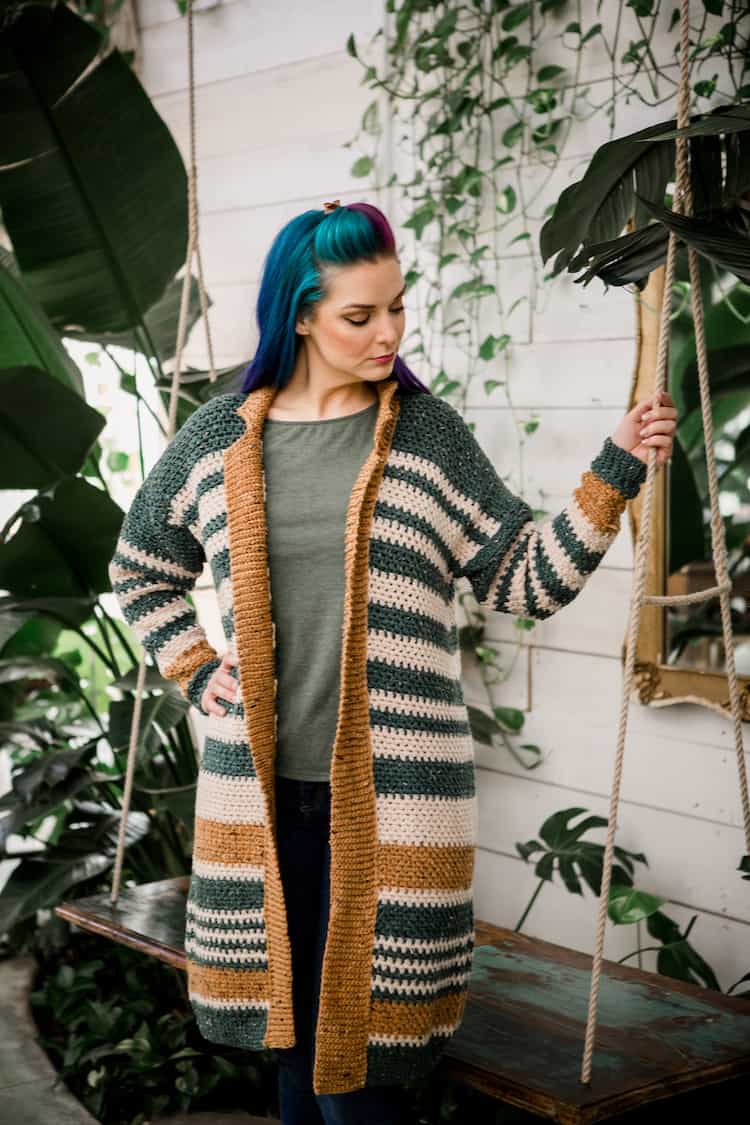 Bredele Vest by Pamela Stark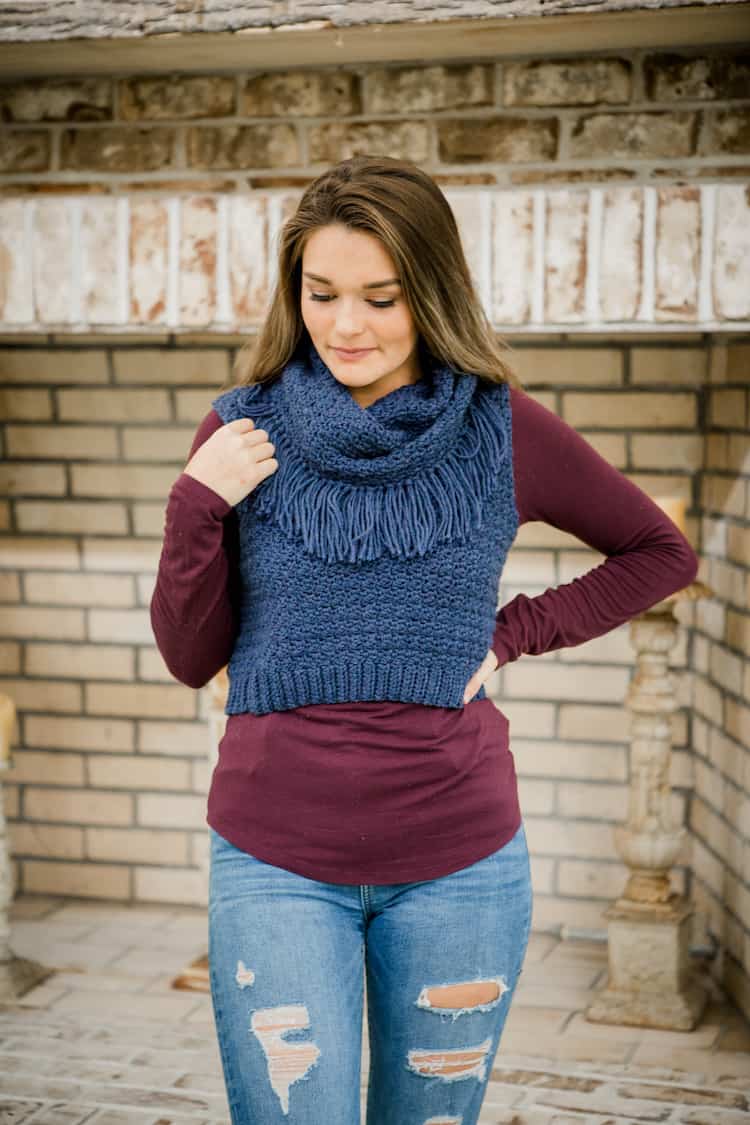 Amaretti Boyfriend Cardigan by Lorene Eppolite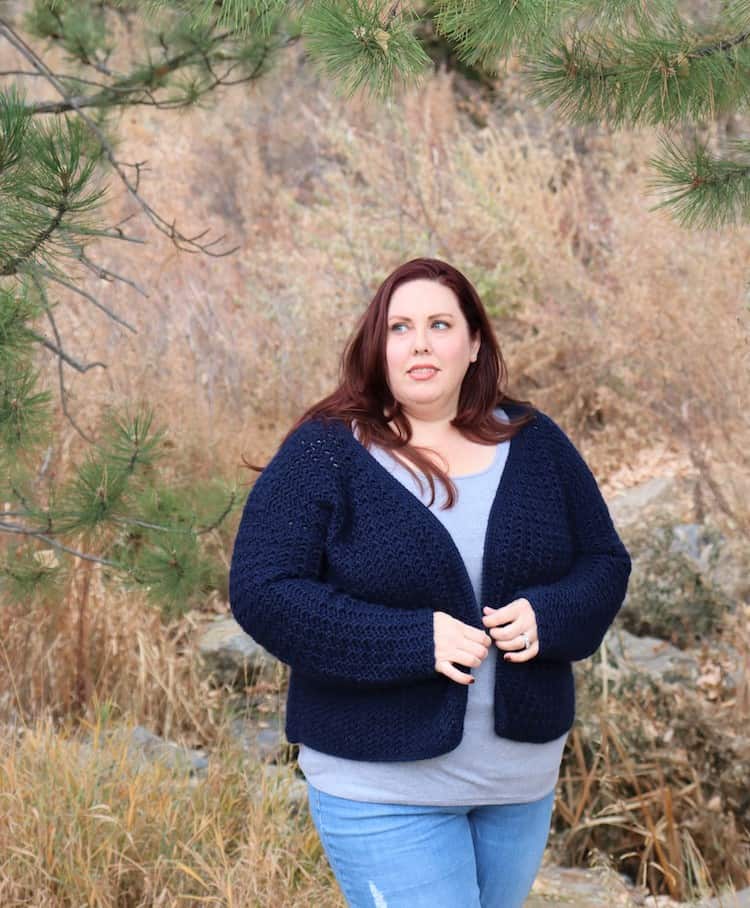 Gingerbread Pullover by Briana Kepner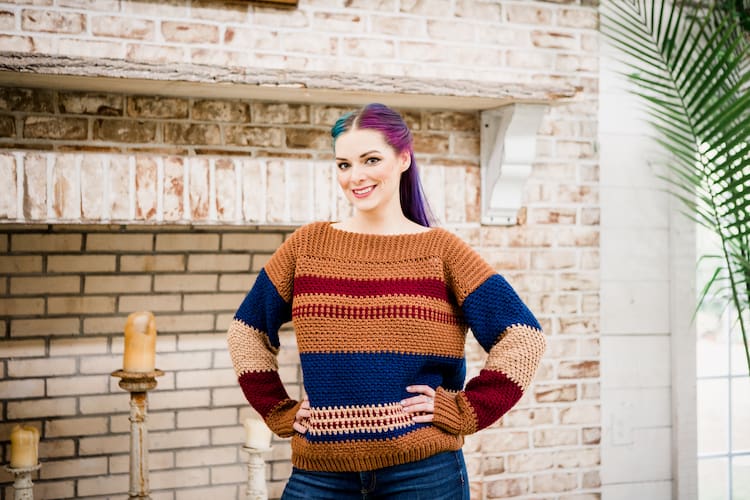 Cranberry Biscotti Turtleneck Sweater by Michelle Moore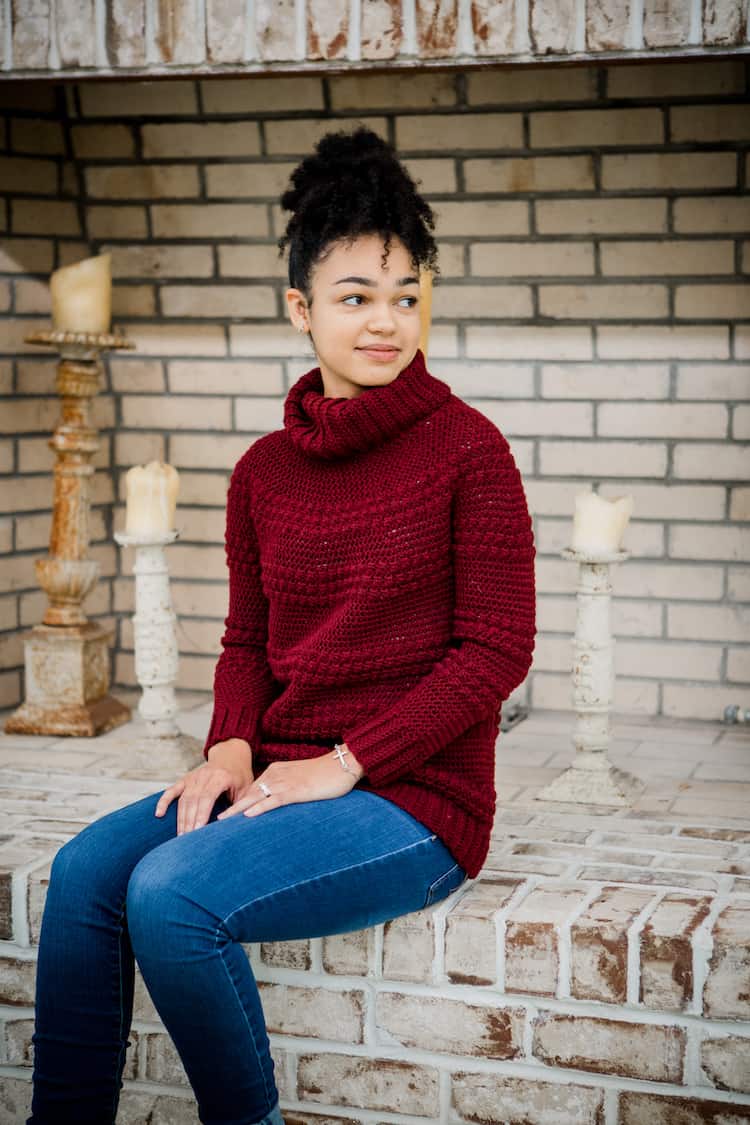 Crochet Foundry Magazine Options
During the special five day launch you can get 15% off everything so make sure to use the code:
Get your Crochet Foundry Magazine Winter 2020 Issue here.
Get someone a Crochet Foundry gift voucher here.
Yarn and Hooks
One of the things that really struck me about these winter crochet garment patterns is the fabulous choice of yarn and colours by the designers.

The issue uses a variety of worsted weight yarn from WeCrochet and they have so many to choose from! Here are some of my favourites:
The hooks that the designers recommend in the issue are from Furls Crochet and are the Streamline Swirl crochet hooks. They come in such beautiful colours and I have a few in my hook collection that I always work with. They are so light and comfy!
Competition
The wonderful guys at The Crochet Foundry are giving away a copy of the new issue to one of you! All you need to do is complete the form below (there are a few ways to get extra entries if you like too!)
If you've already purchased your copy then enter anyway and if you win you will get your money back!
The winner will be announced Tuesday 22nd December and contacted shortly afterwards – GOOD LUCK!
a Rafflecopter giveaway