I'm literally bursting with excitement to share this latest news with you! I've teamed up with the lovely folks at Deramores to bring you an exciting (and FREE!) CAL starting on the 25th Feb 2019 – The Kaleidoscope Mandala Throw!
Some of you might recognise the design from an issue of Simply Crochet last year, I designed it for their Summer theme and just always had the feeling that it would make an awesome crochet-along. I'm honoured to be working with some fabulous people that are now making that dream a reality.
So, firstly to tell you more about the throw itself and of course, how you can join in too!
The Kaleidoscope Mandala Throw is designed to challenge and excite and we can't wait for all you crocheters to try this out! Whether used to drape on a sofa or spread on a bed in all it's glory, the 135cm round throw is a stunning addition to any home or garden.
The construction comes from a central round section that has twelve motifs worked onto it in rows which are then joined by a section edging to create the basis for the next set of twelve motifs and so on. Great big chunky tassels finish off the design and add more weight to enhance the glorious drape and shape of the throw.
And here she is!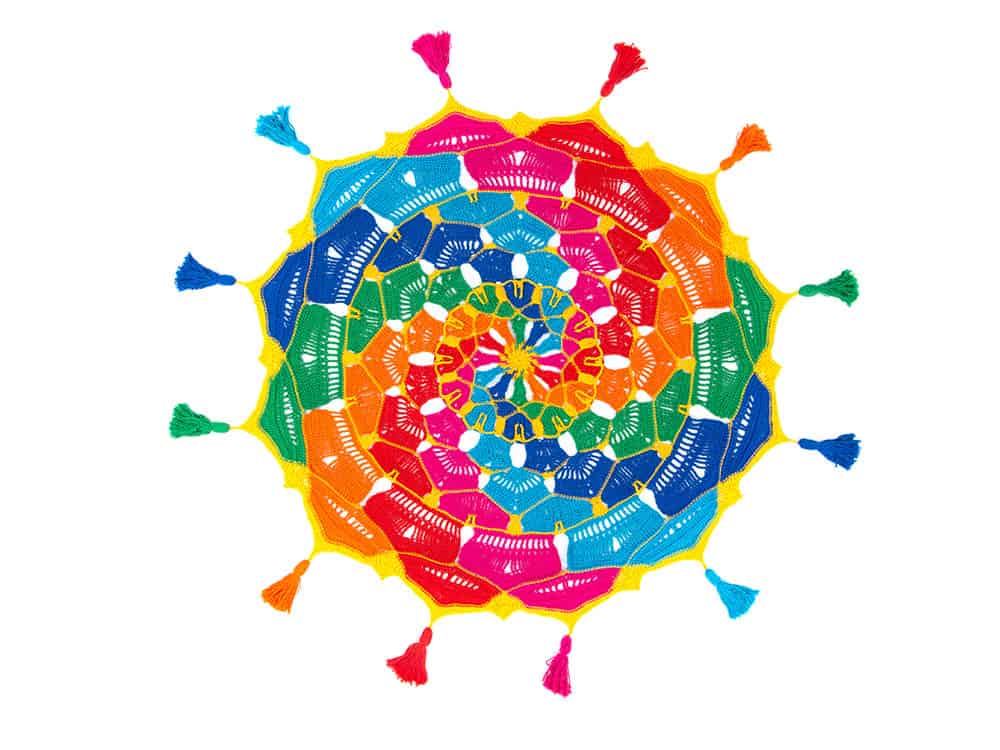 How does it all work?
The pattern will be released in four sections over eight weeks starting at the end of February. It will be launched for free on my blog here and also over on Deramores too. I've taken loads of process photos to help everyone along the way so make sure you follow me on Instagram and join the Deramores Facebook Project Group to see all the updates.
Yarn Packs
You can buy the Scheepjes yarn pack for the CAL from Deramores here and save money!
Each 'Rich Jewels' yarn pack contains the 22 balls of Scheepjes Cahlista (100% cotton Aran) that you will need to make the throw. You'll also need a 5.5mm crochet hook and some scissors.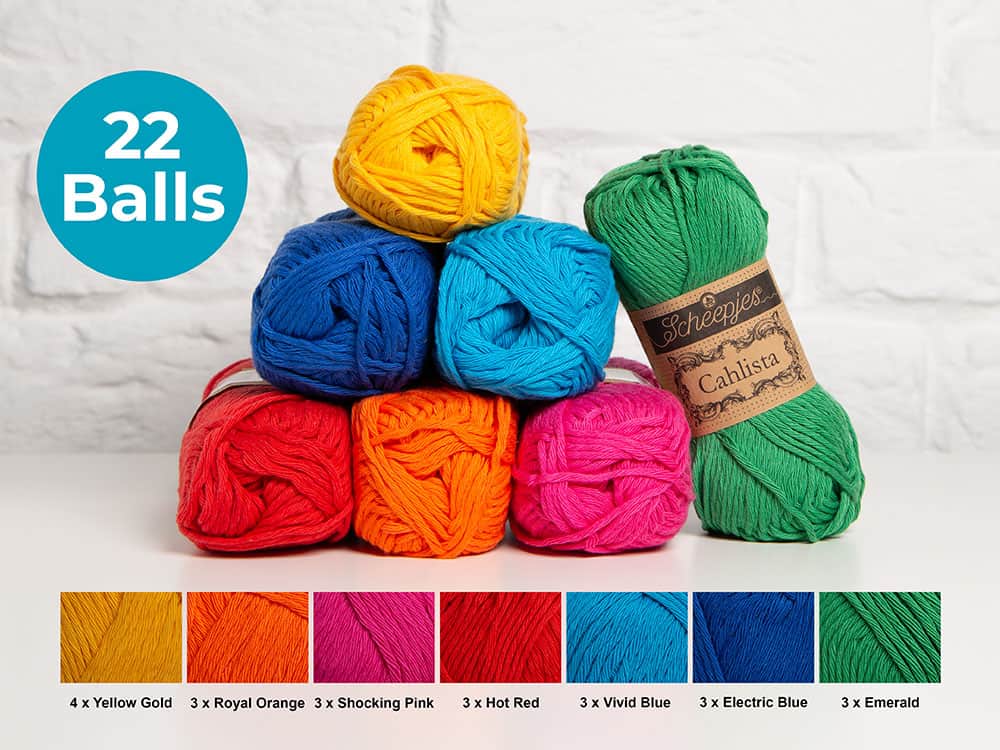 Skill Level
The pattern is an intermediate level but I will do my very best to support everyone along the way so if you'd like a challenge then please join us and we can all help each other.
How do I get the pattern?
The best way to keep up to date with the pattern is to sign up to my contact list so that you get every part as soon as it's released.
So that's all there is to it! I can't wait to get going and share the adventure with you all!