The holidays are RIGHT around the corner! I don't know about you, but last minute gifts are on my hook and needles every year, to ensure I have a lovely gift for everyone!
This year I decided to share free patterns with you that would make the perfect last minute gift. No more stressing over bringing gifts, with this list of patterns you can whip up a whole bag of gifts in no time 🙂
There will be 3 weeks filled with pattern round ups designed by so many talented designers!
How Does It Work?
The Last Minute Crochet Gifts Round Up has been organised by the wonderful Veronika of Blue Star Crochet and brought to you by some fantastic designers for the last 3 weeks of October.
A ton of designers are coming together to bring you a new set of free PDF patterns each week.
The pattern sets will be updated each week at midnight GMT each Monday.
This means that on Sunday 11:59 PM GMT each week the previous weeks patterns will no longer be free. So don't miss out!
If you want to get updated each week when the new set goes live, sign up for my newsletter below.
How Do I Get The Free PDF Patterns?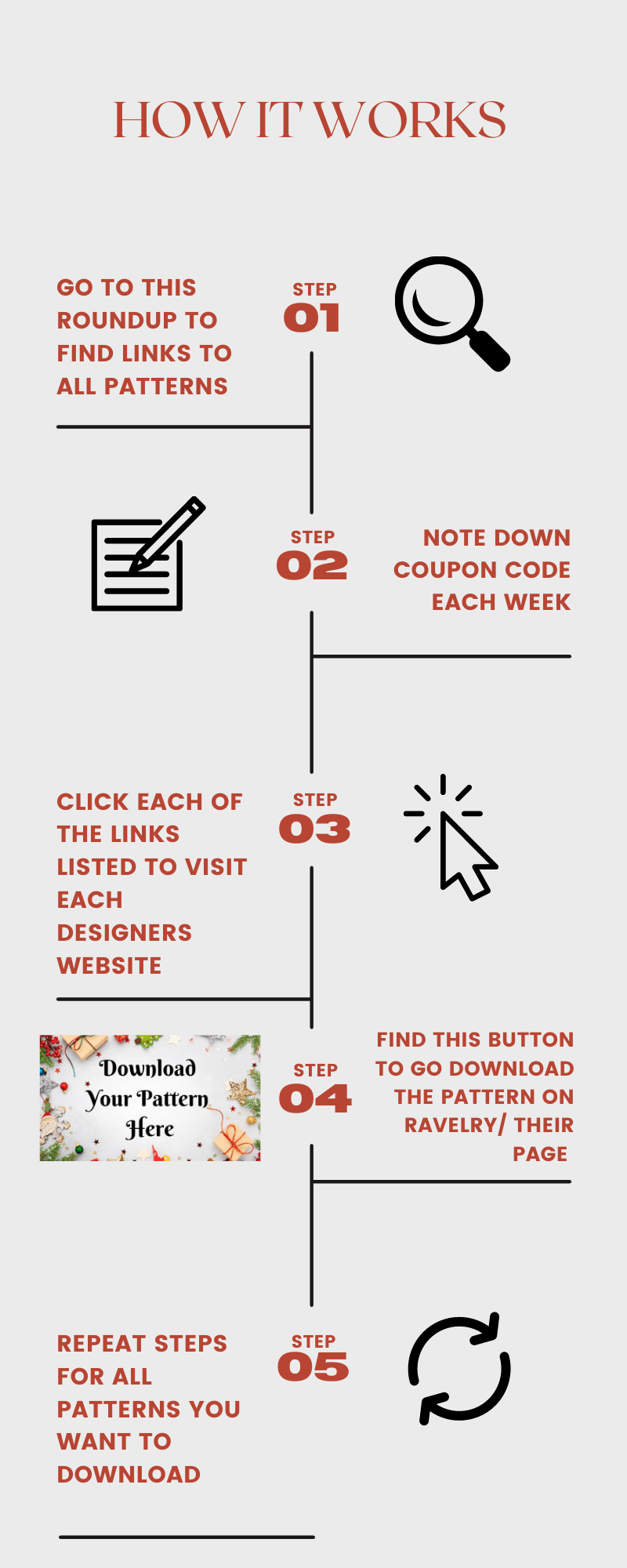 Each week I'll add the full list of free patterns available here (you can also sign up to my mailing list to make it easier if you like). Each pattern will be linked to the designers blog post about their pattern.
You just need to find the 'DOWNLOAD THIS FREE PDF PATTERN' button in the post and click on it.
You will be taken to Ravelry where you just use the magic code 'CROCHETGIFTS21' to receive the pattern for free.
You can download as many of the patterns as you like during the week that they will be free for!
This is the button that you're looking for in each of the blog posts: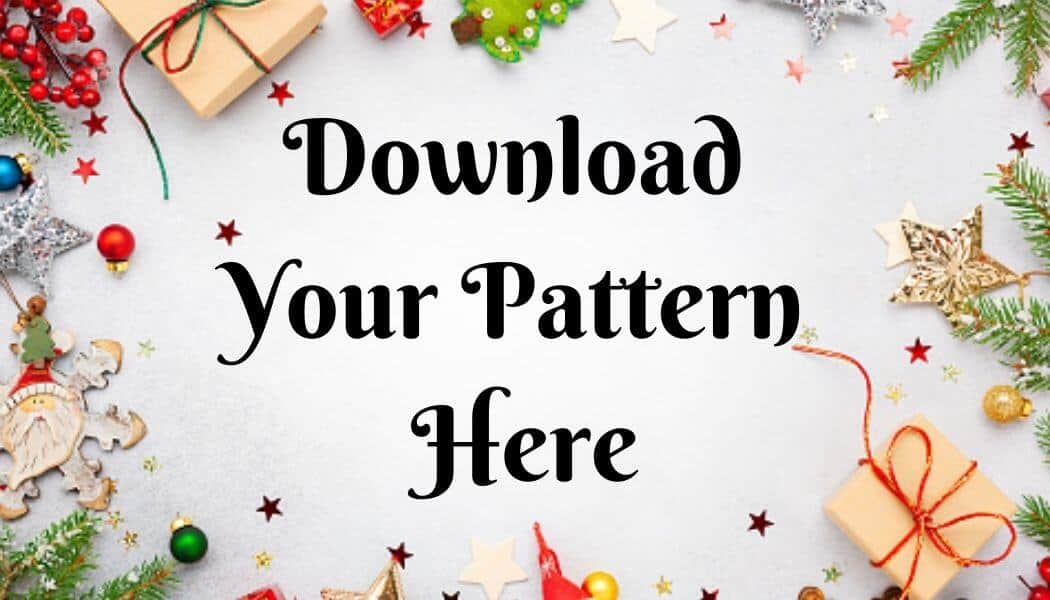 Is That All There Is To It?
Absolutely, you just find the button, use the code and the pattern is yours. We are trying to help as many people as we can by giving patterns for you to enjoy.
We hope that it will also help people discover new designers, blogs and a new crafting community which is more important than ever at the moment.
Make sure you share using on social media and tag the designers so that we can enjoy seeing your makes and connect with you too.
The Free Patterns This Week – October 18th to October 24th
THE COUPON CODE YOU'LL NEED THIS WEEK FOR ALL THE PATTERNS:
CROCHETGIFTS21
Without further ado, here is the awesome collection of patterns for this week:
October Last Minute Gift Round Up Event- Week 3
I hope you enjoy all the fabulous patterns!
Remember, you only have until Sunday 24th October 2021 GMT to download them all so make sure you go do it now!