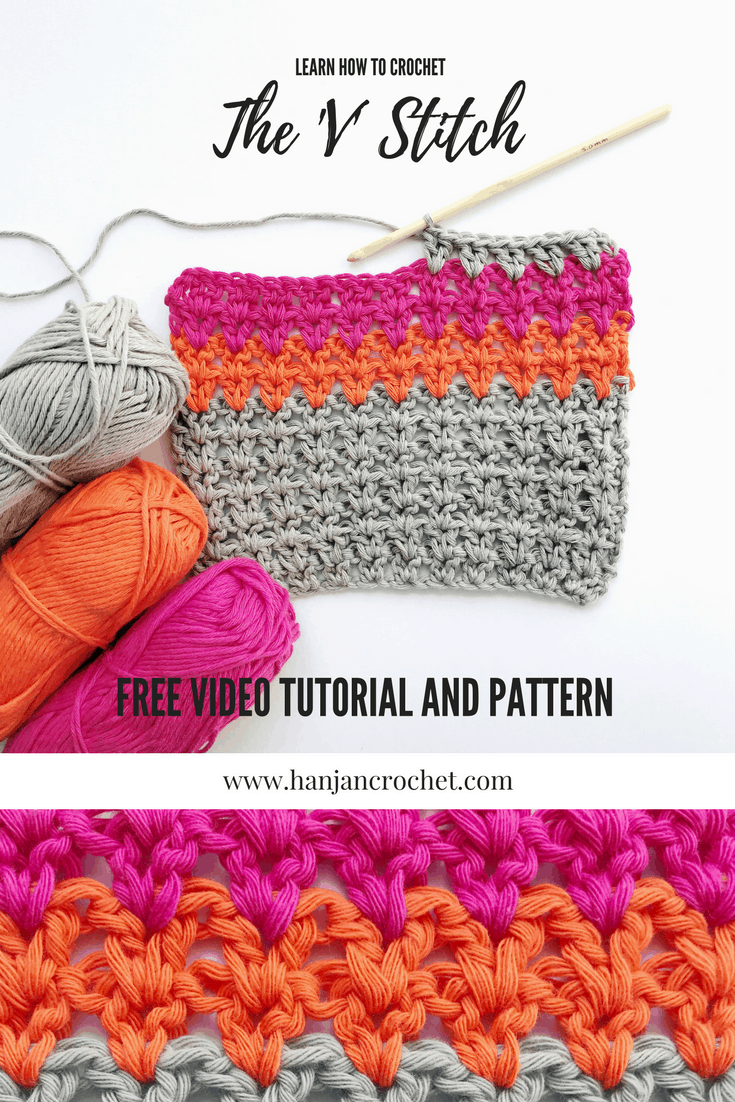 I asked a while ago whether people find it easier to learn to crochet from video tutorials or just photos and was overwhelmed with the response! It turns out you guys really like videos (but some of you also like photos so don't worry, I'll keep going with those too). So I've put together a little video teaching you how to crochet the V stitch to accompany my free blanket pattern that you can find here.
Find the free blanket pattern here
Scroll down for the video tutorial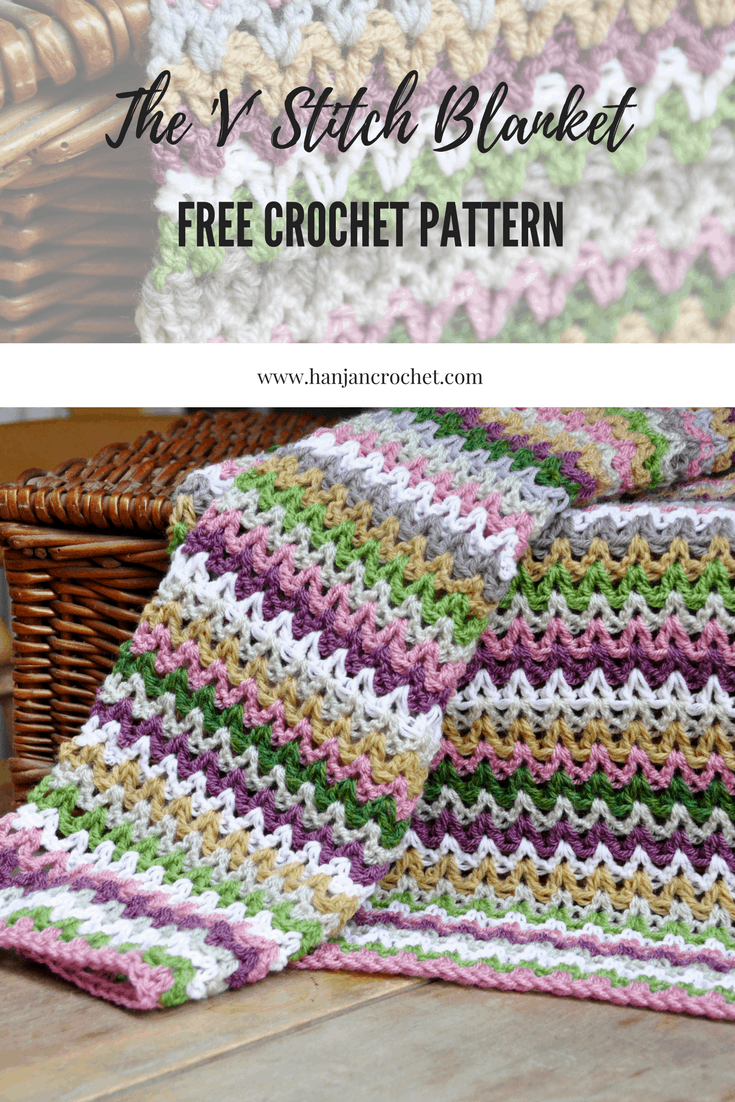 This is such a great to learn and is perfect for so many projects – blankets, scarves, garments, bags, just about anything you like really.
Materials:
Your choice of yarn, in the video I've used Rico Creative Cotton Aran
A 5mm/H crochet hook

Glossary/Abbreviations: Standard UK terms (Standard US terms)
ch(s) – chain(s)
sk – skip
rep – repeat
st(s) – stitches
tr – treble (dc – double crochet)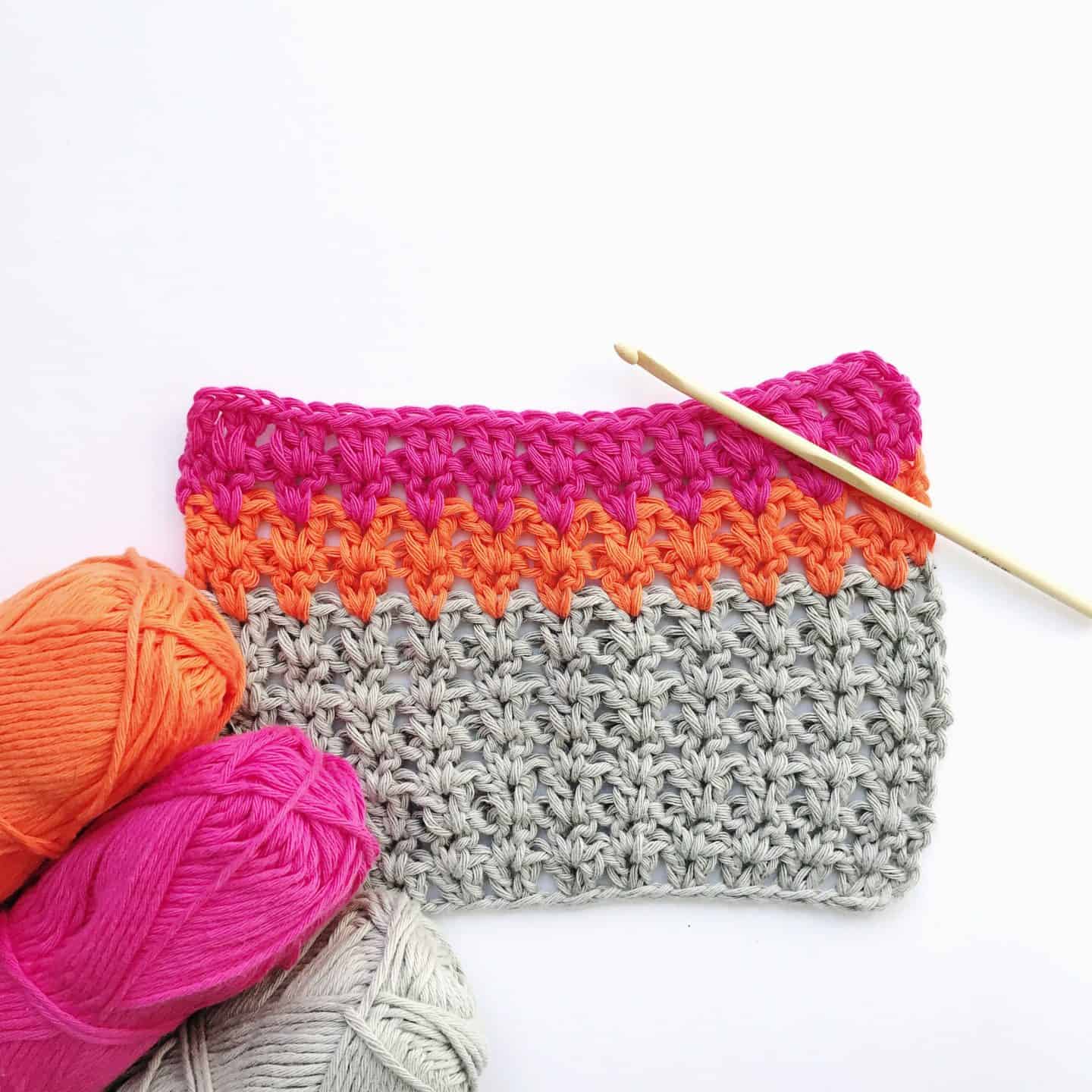 The Stitch Pattern:
Foundation chain: chain any multiple of 2+1
Row 1: 2tr(dc) in 4th ch from hook, *skip 1, 2tr in next, rep from * to last, tr in last
Row 2: ch3 (counts as st), *2tr(dc) in between each set of 2tr to create the 'V' stitch, rep from * to last, tr in last
Repeat Row 2 to your desired length.
I absolutely love to see completed projects so make sure you add your completed projects to Ravelry here and use #hanjancrochet and tag me over on Instagram so I can find you!