If you're anything like me then the thought of a collection of cozy crochet patterns for Fall (or Autumn as we know it in the UK) will fill you with joy!
There's nothing I love more than diving into a new crochet project that involves cozy, warm yarn to create a wearable item to enjoy for the season.
So I was delighted to be able to join in with Desamour Designs for the Fall Wearables Blog Hop for 2020!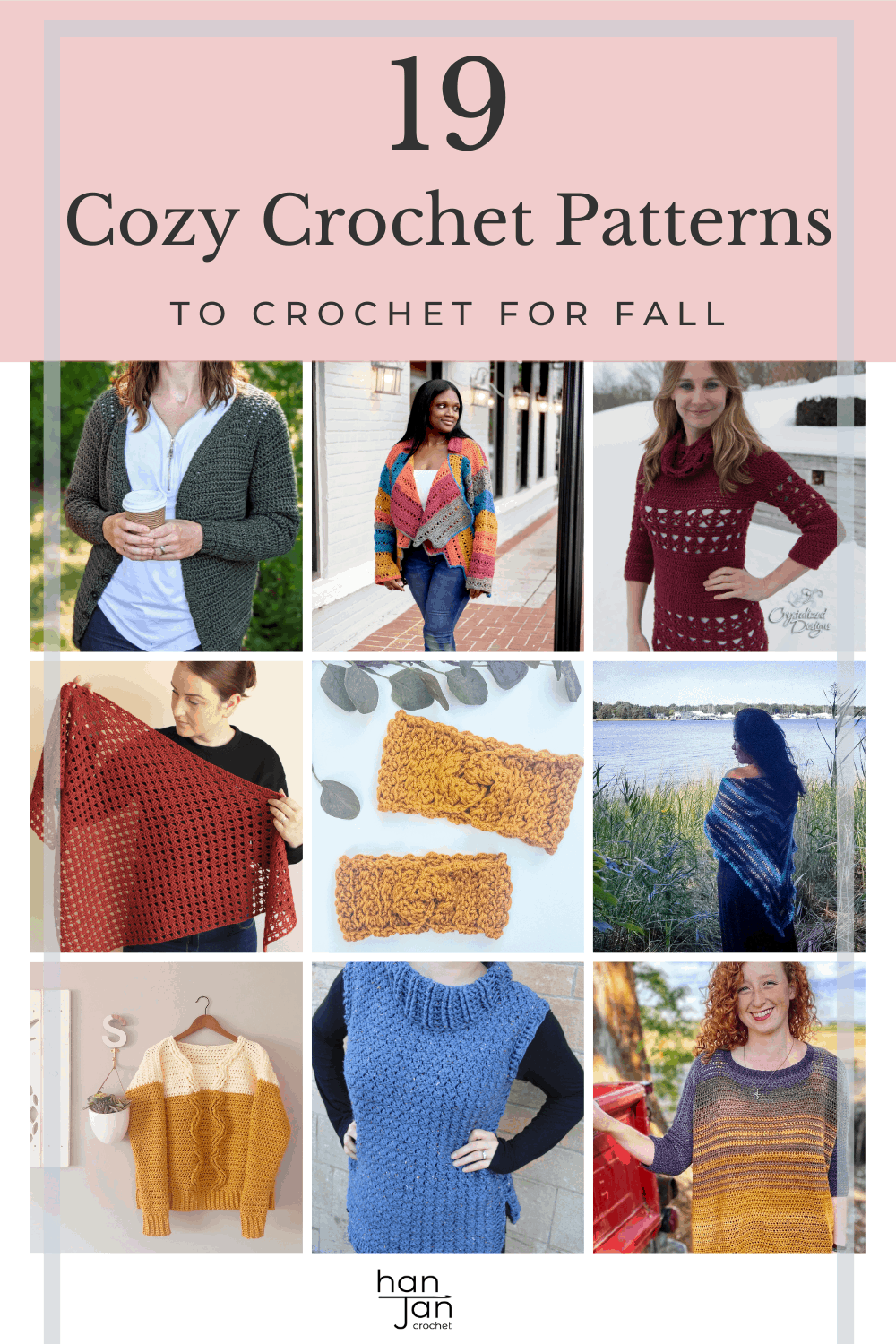 There were 19 beautiful cozy crochet patterns in the collection from amazing designers and the event was awesome!
The patterns include cardigans, shawls, jumpers, scarves, headbands and much more. It's a great way to add to your pattern library, meet new designers and try new patterns you have always wanted to.
Now that the event has finished I'm still thrilled to share these beautiful crochet patterns with you to help inspire and you and your cozy crochet makes. Many of the patterns are available for free on the designers website and some have a premium paid option.
How Does The Fall Crochet Blog Hop Work?
The blog hop will run from the 22nd September 2020 until the 12th October 2020 with that days pattern available FREE to download for 24 hours.
To get the free patterns you will need to:
Visit this blogpost everyday to find the free pattern for that day.
Visit the link for the pattern and find the button that says 'CLICK HERE TO DOWNLOAD THE PATTERN FREE ON RAVELRY'
Download it with the code FALLINSTYLE
That's all there is to it!
If you missed out on the blog hop but love the sound of it then make sure you join HanJan Crochet then so that I can let you know when the next one is launching!
The Cozy Crochet Patterns
Enjoy this collection of cozy crochet patterns for Fall. Including crochet cardigans, jumpers, scarves, shawls, headbands and more.
Other Cozy Crochet Patterns from HanJan Crochet
Here are some more of my crochet patterns that you might enjoy if you're looking for some Fall crochet to add to your pile of WIPs!
Join HanJan and Share Your Crochet!
I'd love to stay connected with you so please do sign up for my subscriber list if you'd like to.
Looking forward to hearing from you and sending you your free gift!
Thank you so much for being here to share in my free crochet patterns and supporting my blog. It's such an honour to be able to create and share my craft with you.
I'd love to see your finished crochet projects and so please share them with me in one (or all!) of the following ways –