Have you ever wanted to know what a bunch of extremely talented crochet designers would pick as their favourite Summer crochet patterns?
RaeLynn of Itchin' for Some Stitchin' and I asked 30 of our designer friends exactly this and we were blown away by their fabulous replies!
We are delighted to present our 'Designer's Pick for Summer' blog hop. This means you can download a free Summer crochet pattern every day for 32 days from June 1st 2021 to July 2nd 2021.
Read on to find out exactly how it works, who is joining us and what they have designed – I can't wait to show you!
Here's a peek of some of the amazing designs that you will be able to get during the blog hop –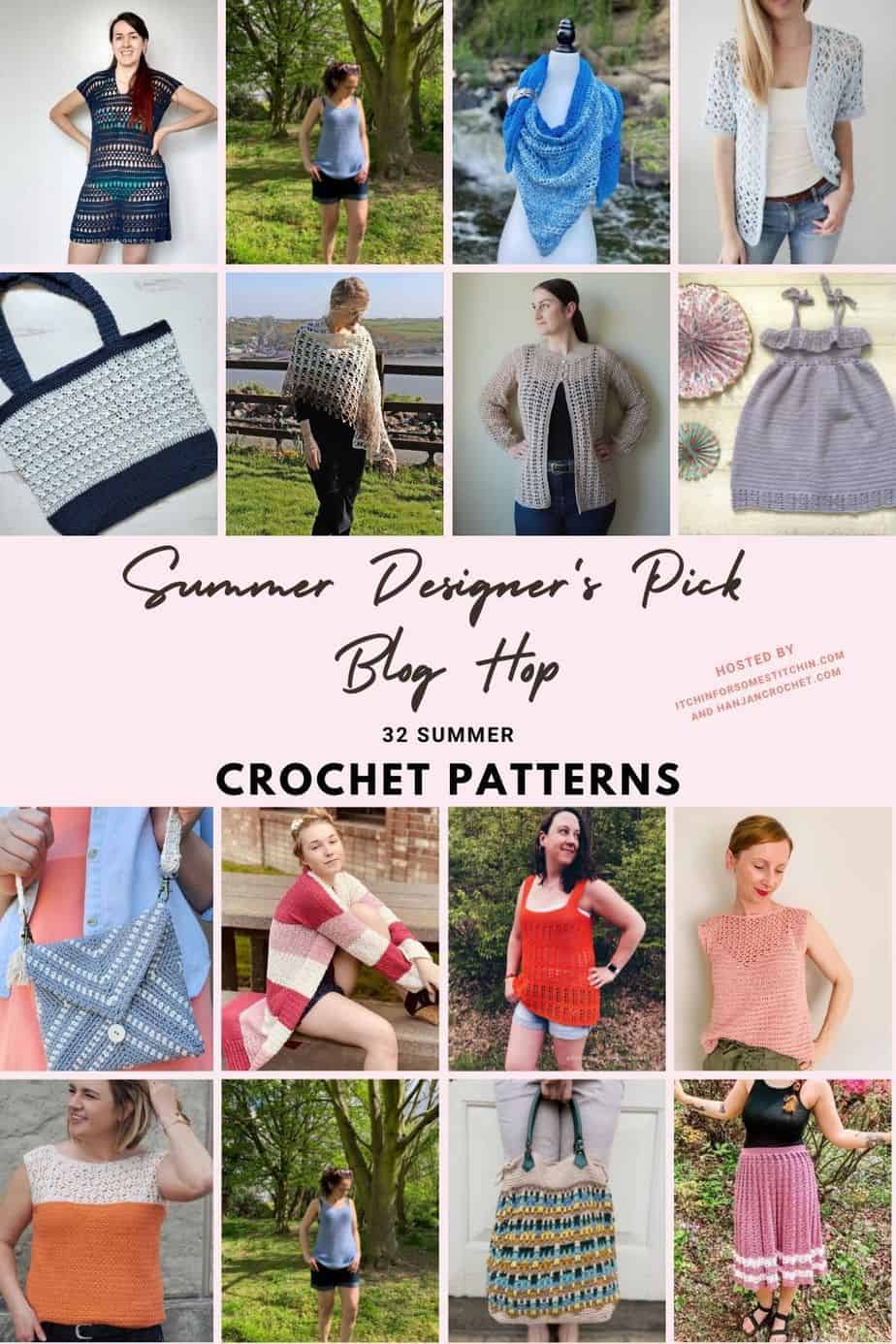 This post may contain affiliate links – please see my privacy and disclosure policy for details.
Aren't they beautiful?!
Let me tell you more about how you can get them all.
We are so grateful to WeCrochet for sponsoring this event and allowing us to showcase their fabulous range of yarn.
What is a blog hop and how does it work?
For anyone new to blog hops you start off with a round up post (that's this one right here so you're in the right place already).
You need to find the list that tells you what pattern you can get that day (it's further down this post).
There will be a code (you'll need to make a note of it) and a link for you to follow to the designer of that days blog or website.
Follow that link and the designer will have added a special button (I'll show you that in a second) that takes you to their pattern.
Just click on the button and use the code to make the pattern free. (Most of the patterns will be free to download over on Ravelry but we'll let you know if they are somewhere else instead).
That's it! About 5 clicks and a code to get an awesome Summer crochet pattern for free.
You'll only have 24 hours from 0000 EST on the day that the pattern is featured to download it so if you want me to let you know when the code is live just let me know your details and I'll send you a quick message!
If you're better with pictures then here's a little how-to that explains it too:
Blog Hop FAQs
Sometimes the technology doesn't run as smoothly as we'd all like it to so if you have any problems at all with accessing any patterns then I've put together a set of Frequently Asked Questions and a video tutorial to help!
How to Video
Here's also a little video of me showing you how to find and download a pattern from the blog hop to help too:
Get all the patterns now
If you want to make sure you don't miss out on a pattern (or would rather not do all the downloading each day) then we have created a way for you to get all of them right away!
You can get all 32 patterns included in the blog hop plus 2 extra bonus patterns (that aren't available in the blog hop) in a PDF bundle that saves you 90% on their individual retail price.
Giveaway
There is also the chance for you to win prizes during the blog hop! Pop over to Itchin' for some Stitchin' to enter and be in with a chance of winning these:
The Summer Crochet Patterns
We are honoured to share these crochet patterns and can't wait to see what you make this Summer with them.
If you have any problems with accessing anything then please do let us know at hannah@hanjancrochet.com or raelynn@itchinforsomestitchin.com and we will be happy to help you.
Here we go, enjoy!
---
---
---
---
---
---
---
---
---
---
---
---
---
---
---
---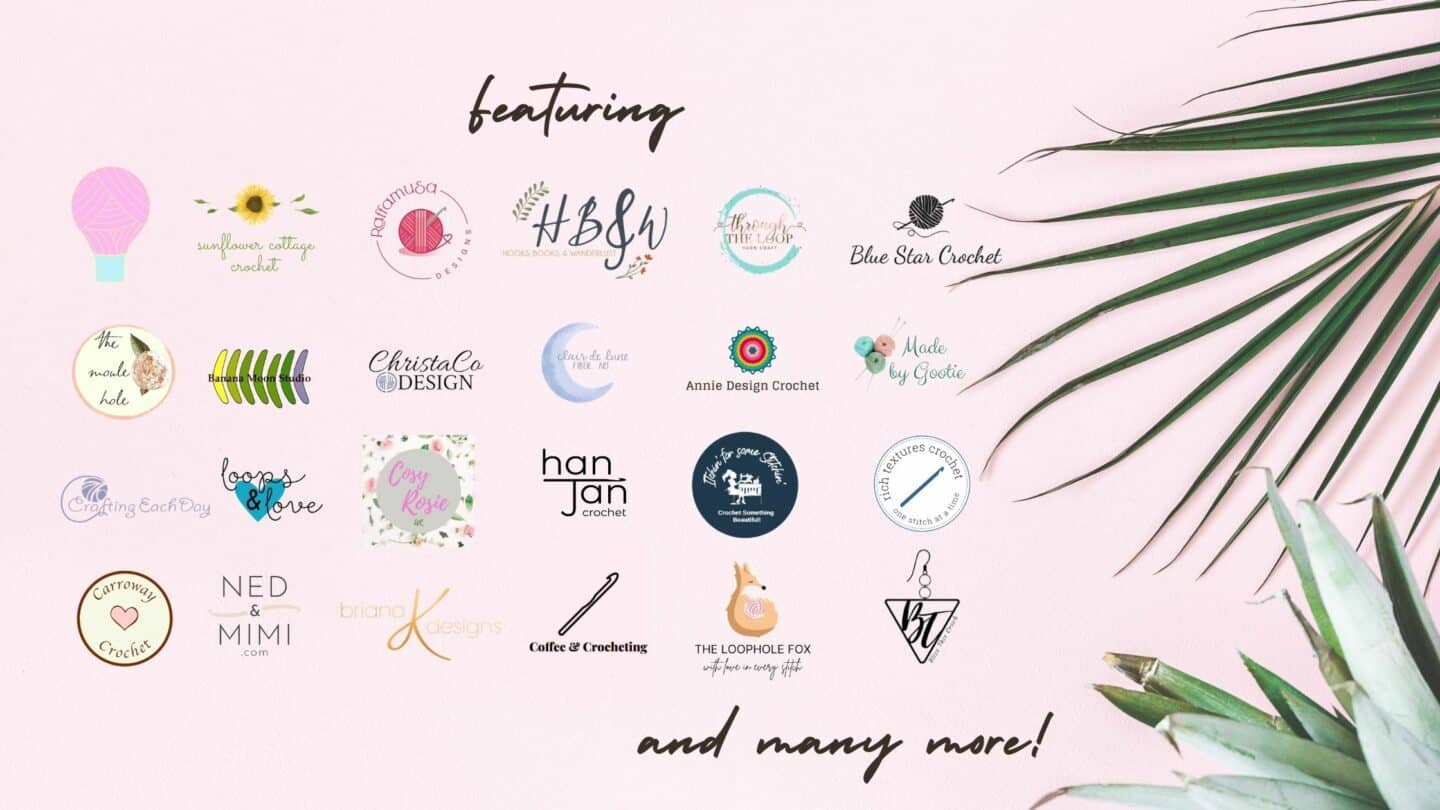 Thank you!
I am so thrilled that you have found me here at HanJan Crochet and your support is what keeps me doing what I'm doing – so thank you!
I'd love to stay in touch with you and share all of my latest crochet designs and news with you – join me here and I'll send you my most popular pattern for free!