So last week the lovely folks over at Happily Hooked Magazine asked me to do a guest post for them about a selection of crochet baby blanket patterns for them – of course I jumped at the chance and here's what I came up with…..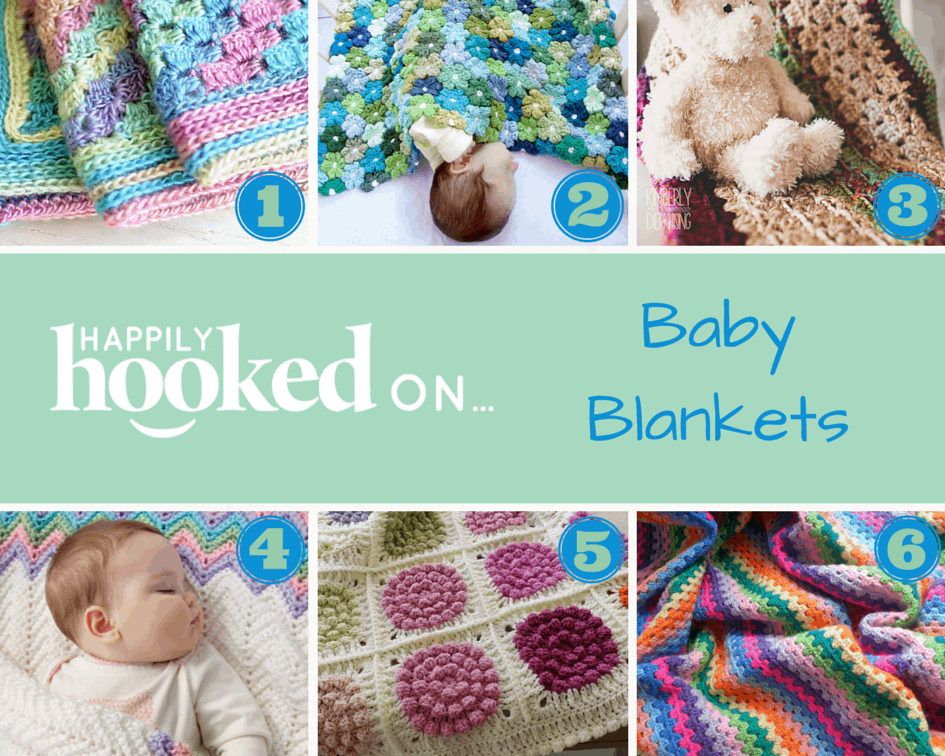 There's nothing I love more than making and giving a baby blanket to a brand new bundle of joy. I'm flying in the face of tradition and going out there with – do they all have to be white or cream? I think not! Here's a collection of my favourite colourful baby blankets out there. Enjoy!
1. Spring Into Summer Blanket — Felted Button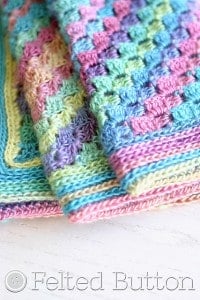 A beautifully delicate blanket using Red Heart Boutique Unforgettable, worked from corner to corner for some diagonal action!
2. Floral Baby Blanket — Adi Keren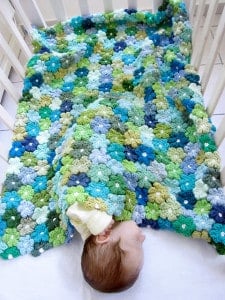 The ultimate motif blanket that you can make burst with colours! Lots of joining I grant you, but great for making motifs on the go, and a stunning end result!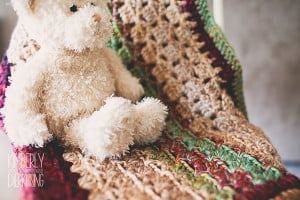 A gorgeous number worked in Red Heart Medley Super Bulky (code for grows REALLY quick!) Perfect if you're tight on time!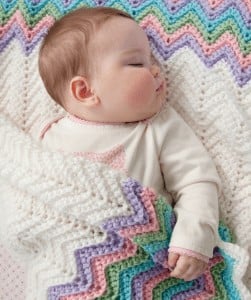 A lovely short set of instructions that will have you zigzagging like nobody's business; Another design that's perfect for beginners!
5. Alexa's Colourful Blanket — HanJan Crochet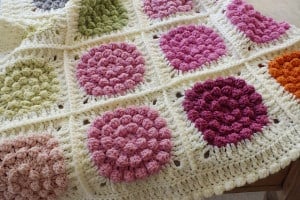 A bit more fiddly for this one, but well worth it–lots of front post, back post, motif joining, and colour coordination going on here!
6. Granny Stripes — Attic24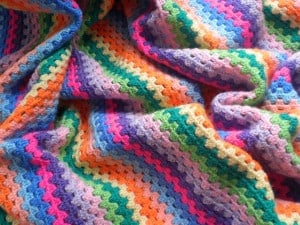 A stashbuster! Make it as big as you like, and go wild with colours! Perfect starter blanket or a go-to project for evenings in front of the TV!
So there we have it, my 6 top crochet baby blankets that sing with colour – which will you add to your to-do list?!