If you ever thought that lace crochet patterns were just for doilies and frilly things then I have news for you – they are not if you don't want them to be!
In the last few years I've seen a huge shift in lace crochet pattern styles and am thrilled to be taking part in an amazing collection that showcases just how thoroughly modern, wearable and makable crochet lace has become.
So if you're a lace lover or if you're not quite decided yet, let me show you what I'm talking about and you can decide for yourself:
To help support you in finding just the right lace crochet patterns I am delighted to have teamed up with 34 of my designer friends to create the Crochet for Me Lace Bundle.
This event is now over – be sure to sign up to HanJan Crochet to be the first to hear about more like it if you're like to!
Lace Crochet for Me Bundle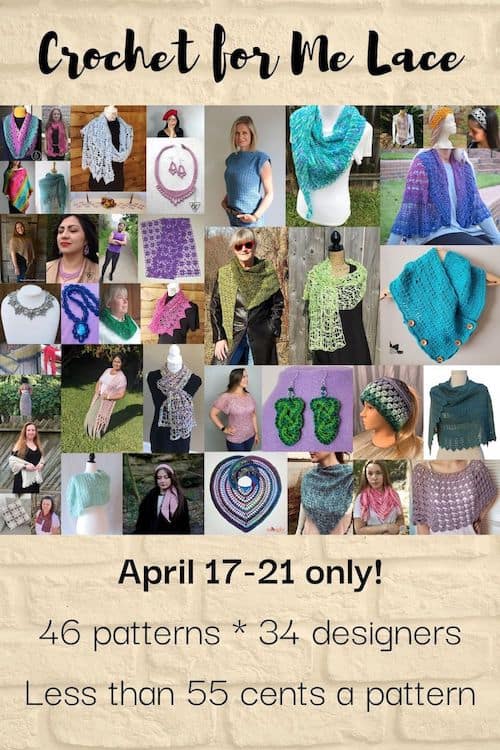 This post may contain affiliate links. Please see my full disclosure and privacy policy for details.
It has 47 individual patterns, never before offered in a bundle or for free, to give you literally months worth of patterns that you will love to make for yourself.
From tops to shawls, jewellery to homeware, headbands to hats, there are so many beautiful patterns here. I'm so excited to show you what we've teamed up to create!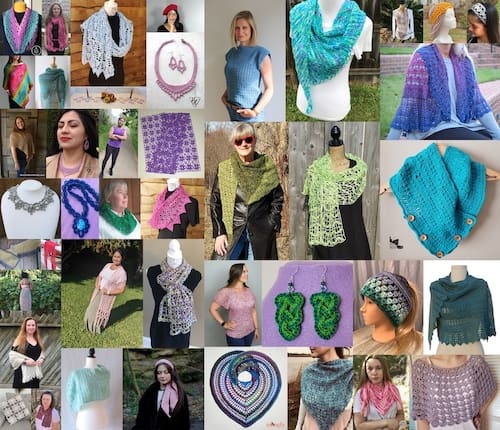 You get all 47 patterns featured in this bundle for less than 55 cents per pattern! But the offer is only available through April 21st 2020, 11:59 PM Eastern, and it absolutely will not be extended nor repeated.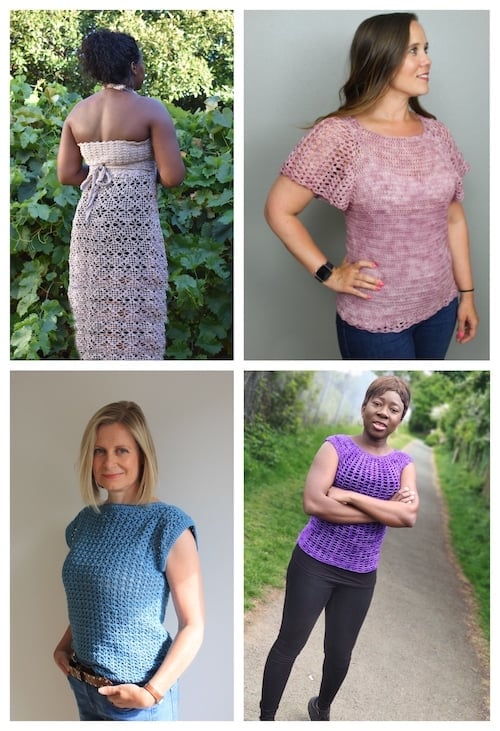 If you purchased the patterns individually they would cost well over $200 so it is an amazing offer that I'm so excited to be able to extend to you.
What will you make first?
I am so happy to be able to bring this offer to you so that you have a huge collection of beautiful patterns in your library at a fraction of their retail price.
Plus, by buying from a group of designers like this instead of a huge publisher, you know that your money is going to support your favourite designers so they can keep on creating the patterns you love to make.
Some of the amazing designers that are involved in the Crochet for Me Bundle are: ACCROchet, Blue Star Crochet Company, Fosbas Designs, Itchin' for Some Stitchin', Moogly, Oombawka Design, Underground Crafter, Straight Hooked, Sunflower Cottage Crochet, Canoe Mtn Designs, Celtic Knot Crochet, Desert Rose Fiber and so many more!
Here are the patterns at the very to of my 'to make' list (although I want to make them all of course!):
There are added extras too!
There's one more great thing about this bundle – once you gain access to the patterns you ALSO get a file with extra discount codes for additional products offered by some of my amazing designer friends. There's also a 15 day money back guarantee so you have absolutely nothing to lose.
So if you'd like to treat yourself, support the community that you love by taking advantage of this amazing deal, then put your feet up and crochet something fabulous for yourself! You most certainly deserve it!
(Also, if like me, you also dabble in knitting then you're in luck – there's a knitting pattern bundle too!)
A HanJan Crochet Bonus and Competition!
If that wasn't enough, I am throwing in a little extra for you too.
Anyone that purchases the bundle through my link will also receive a $15 voucher to spend in my HanJan Crochet pattern store!
So to recap, if you purchase the bundle you will get:
*47 beautiful crochet patterns from amazing designers
*A whole host of exclusive coupon and discount codes to use
*a $15 voucher to spend on HanJan Crochet patterns!
If you're not in a position to buy the bundle then I'm so happy to still be able to offer you the chance of winning a $15 HanJan Crochet pattern voucher – just enter here to be in with a chance of winning!
a Rafflecopter giveaway
The competition is open worldwide and runs from midnight 17th April to 0000 21st April 2021 EST. The winner will be selected and contacted by email 22nd April 2021. Good luck!
You can also find other crochet pattern collections and bundles plus lots of other free crochet patterns here on the blog.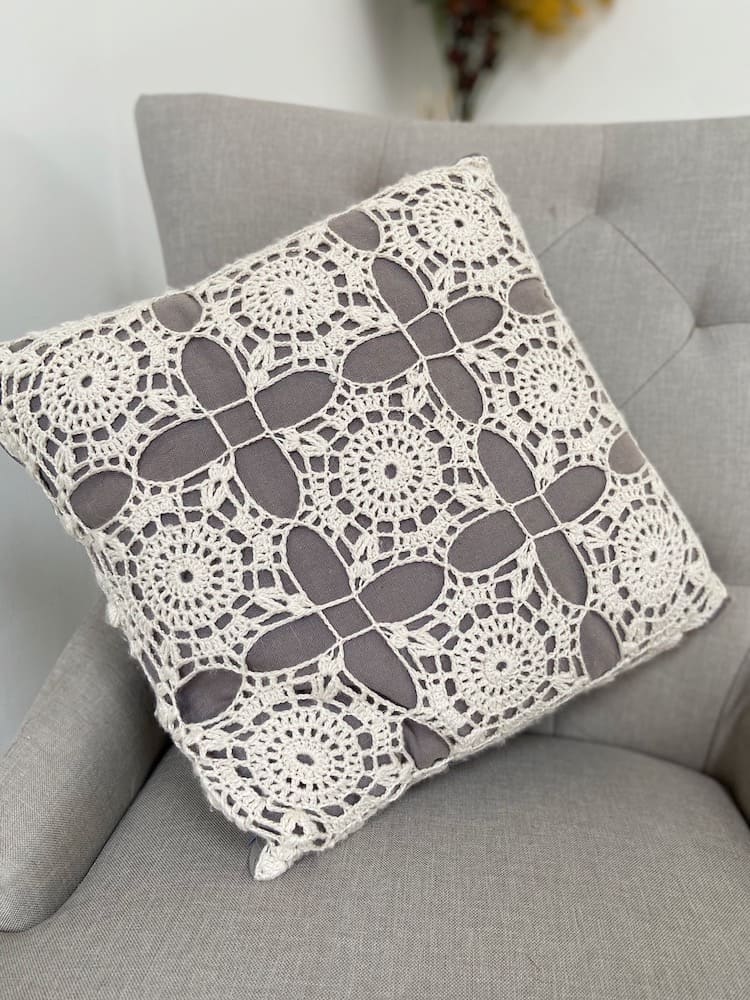 Join HanJan and Share Your Crochet!
I'd love to stay connected with you so please do sign up for my subscriber list if you'd like to. Looking forward to hearing from you and sending you your free gift!
Thank you so much for being here to share in my free crochet patterns and supporting my blog. It's such an honour to be able to create and share my craft with you.
I'd love to see your finished crochet projects and so please share them with me in one (or all!) of the following ways –