Winter Wonders Crochet Pattern Bundle

Introducing the Winter Wonders Crochet Pattern Bundle
---
Save over 90% by purchasing the whole collection of crochet patterns!
Tis' the season to do some (more!) crochet and so come and see these glorious patterns.
We proudly present our designer's collection of 42 stunning crochet patterns for you to enjoy with a huge discount of over 90%!
42 patterns for just $15.99
The Winter Wonders Bundle
Each of the amazing designers have put forward their favourite Winter pattern for you to enjoy. Perfect for gifts and treats this season!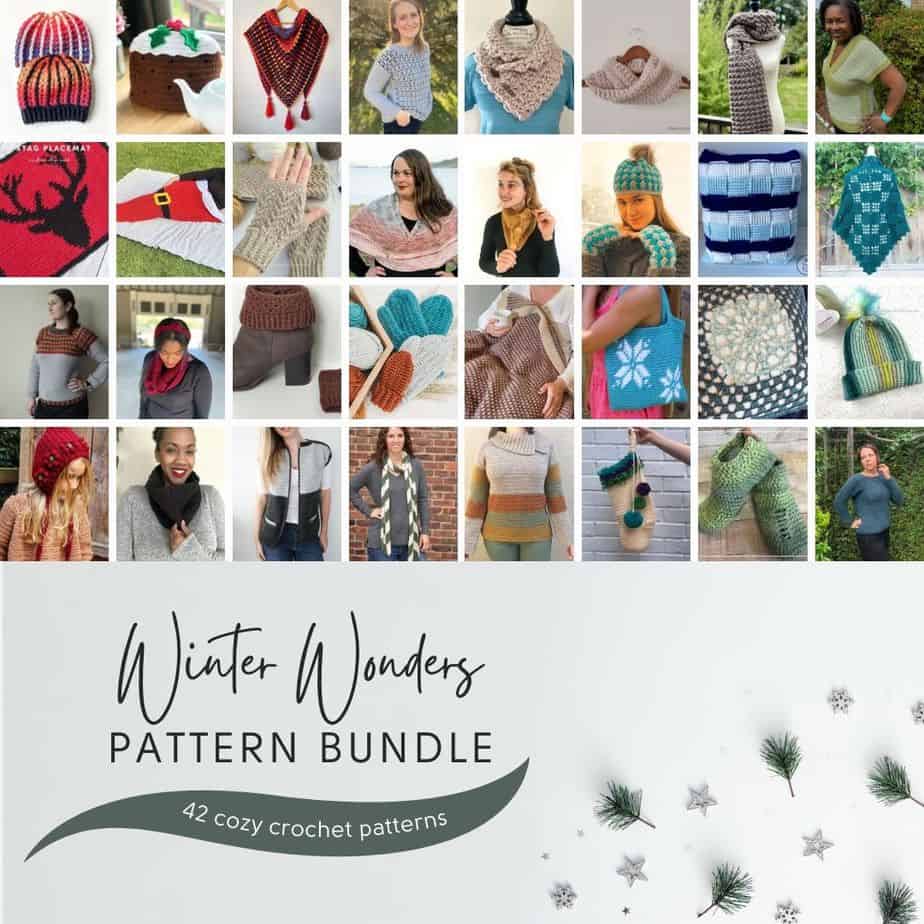 We asked some of the best crochet designers out there to choose just one pattern that they think is perfect for the season and just look at the amazing selection they sent us!
Hats, scarves, garments, home decor, Christmas decorations, shawls, wraps, blankets, mittens – you name it, we've got it for you!
Almost all of the patterns are brand new releases designed especially with you in mind to create a stunning collection for you to enjoy!
---
By joining forces as designers we are able to offer you this amazing hand picked collection with a huge discount to get 42 patterns for price of 4 regular patterns.
If you can find more than 4 patterns you'd like to make (although I know you'll find more!) then you've already saved yourself money!
Let's take a look who the designers are and what they have chosen for you in this beautiful collection –
The Designers
---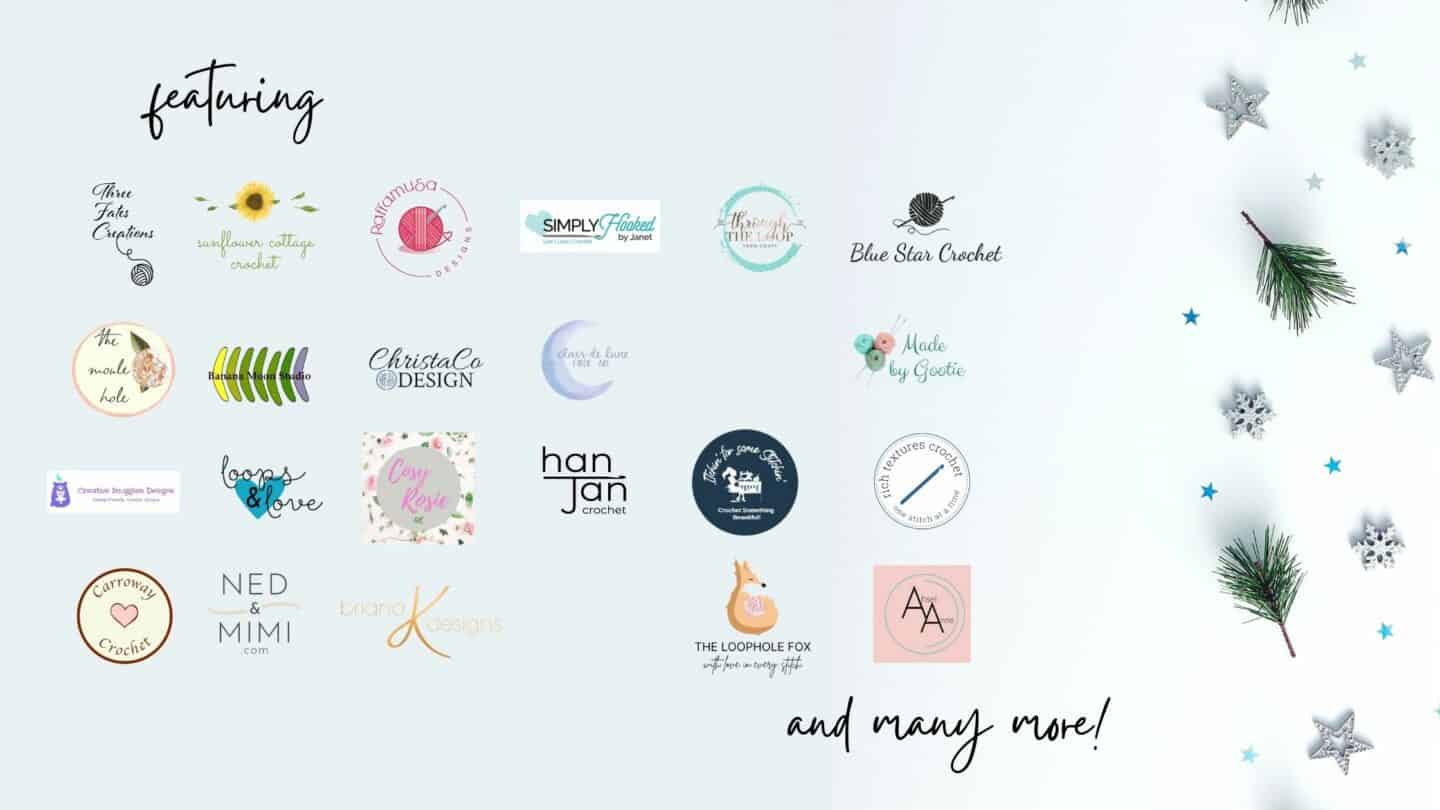 The Pattern Collection
---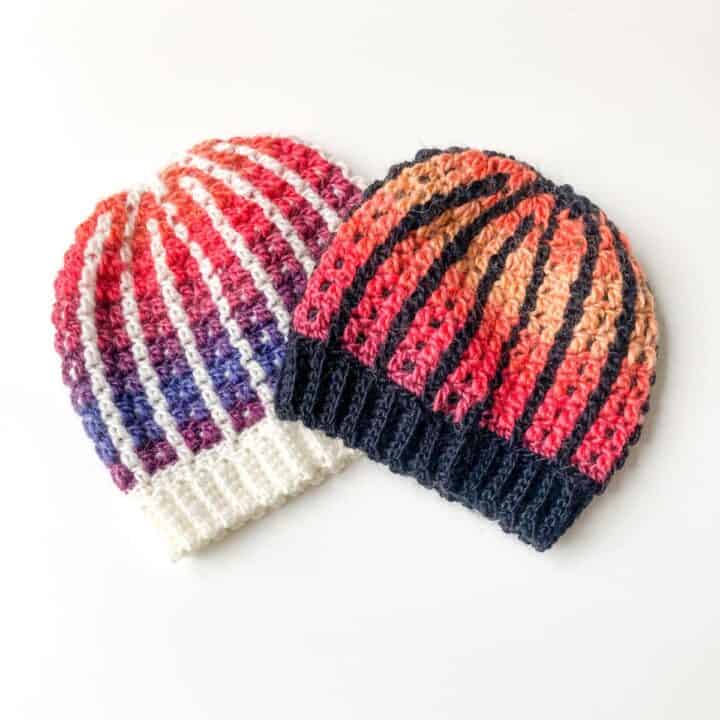 SEDONA MOSAIC HAT
The Sedona Hat is an easy mosaic crochet hat pattern written for 4 sizes, from Baby to Adult. If you haven't tried mosaic crochet before, then this is a great, beginner-friendly pattern – if you can work a single and a double crochet then you can make this hat!
Perfect for gifts!
Regular Price: $4.50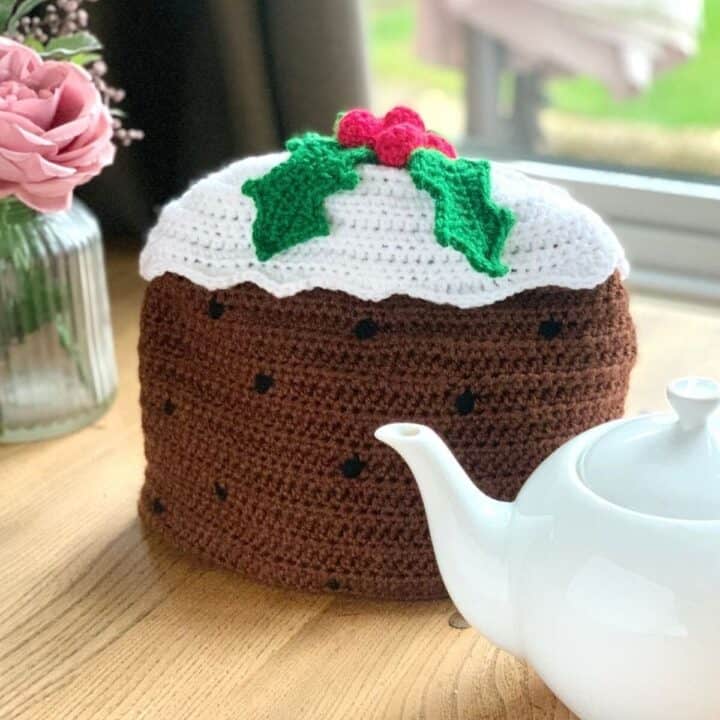 CHRISTMAS PUDDING TEA COSY
I love a good cup of tea, but festive treats make the old cup of char extra special! This insulated tea cosy can be easily adjusted to fit your own tea pot so that every cup can be as warm as the first!
Perfect for a secret Santa present!
Regular Price: $6.00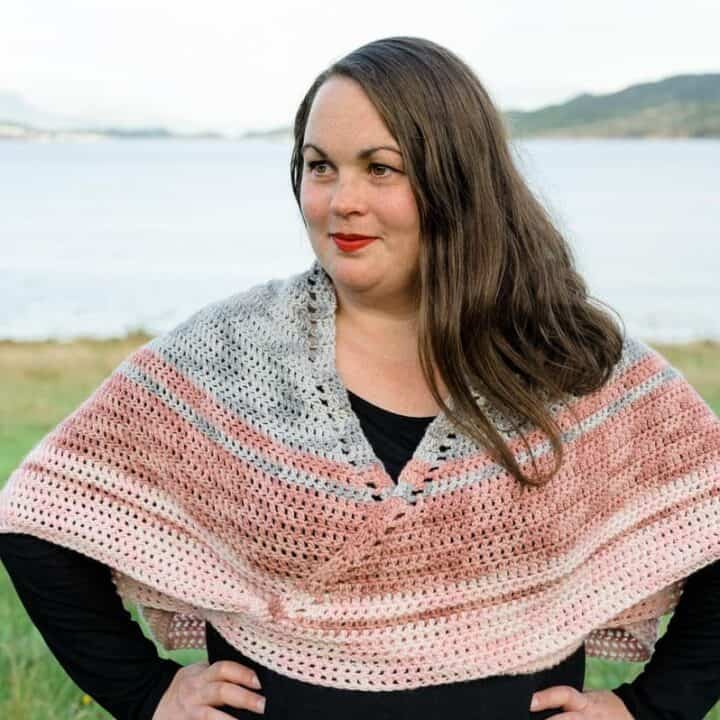 HEXAGON CROCHET SHAWL
This stunning hexagon crochet shawl pattern, features basic crochet stitches. A great variation to a typical shawl, where you can tie it around you for extra warmth.
Pick your 3 favourite colours for the simple striping or opt for a single coloured version.
Perfect for beginners!

Regular Price: $4.00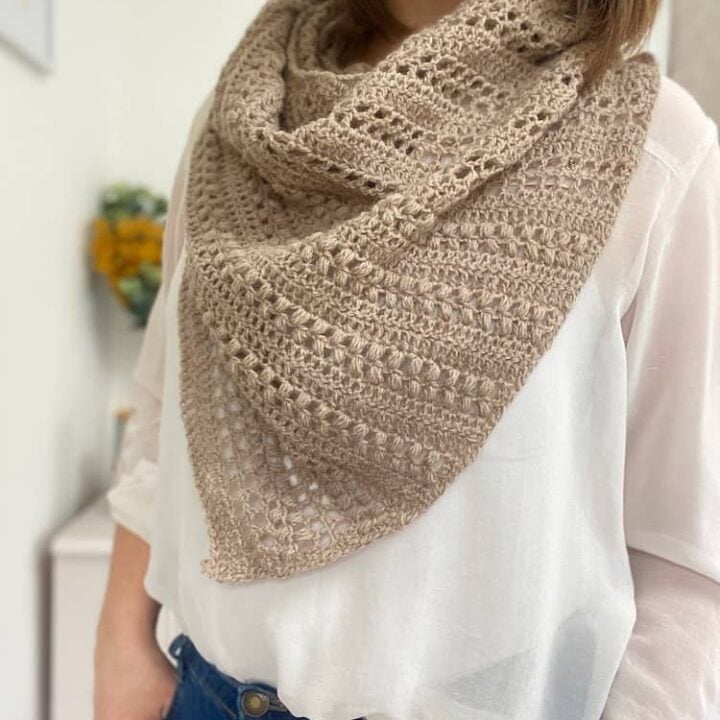 RICHMOND SHAWL
The Richmond Shawl is a delicate and sophisticated crochet boomerang shawl that is perfect for the transitioning months when you need a little something to layer up and look beautiful too.
Perfect for a Christmas party or evening out!
Regular Price: $4.00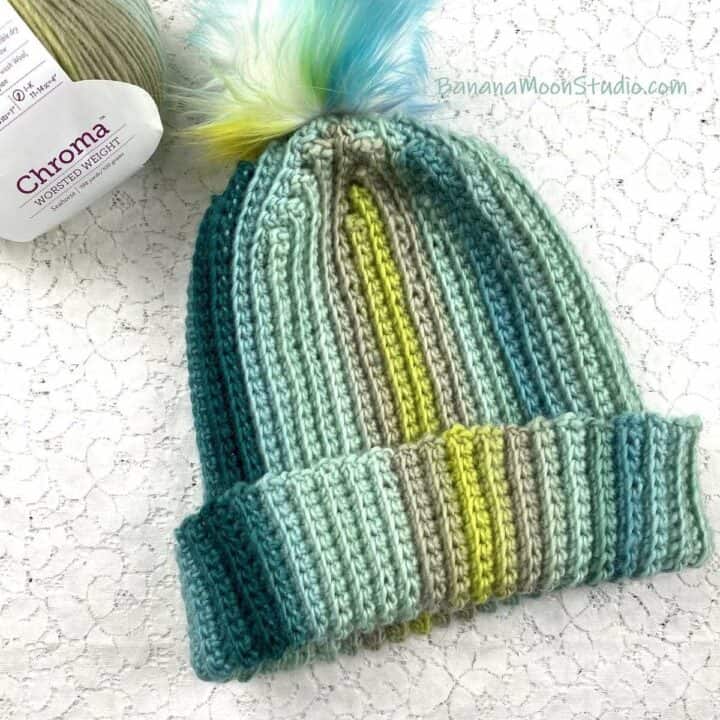 HINTON HAT
The Hinton Hat is a unique crochet hat that is worked flat from side to side with short rows used to shape the crown. The single crochet in the back loop stitch pattern gives it this great squishy feel!
Perfect for chilly morning walks!
Regular Price: $2.49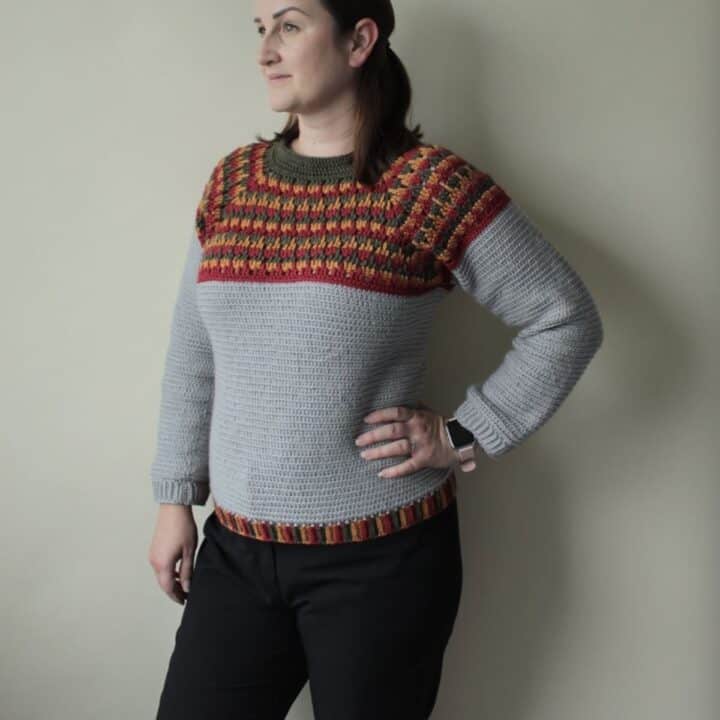 MONTANA CROCHET SWEATER
This beautiful crochet sweater features the popular larksfoot stitch on the yoke. Worked top down in raglan style, this sweater lends itself to a great fit. The colour combinations for the yoke are endless!
Perfect for Christmas morning!
Regular Price: $6.99
42 patterns for just $0.38 each
The Winter Wonders Bundle
Save over 90% on this wonderful collection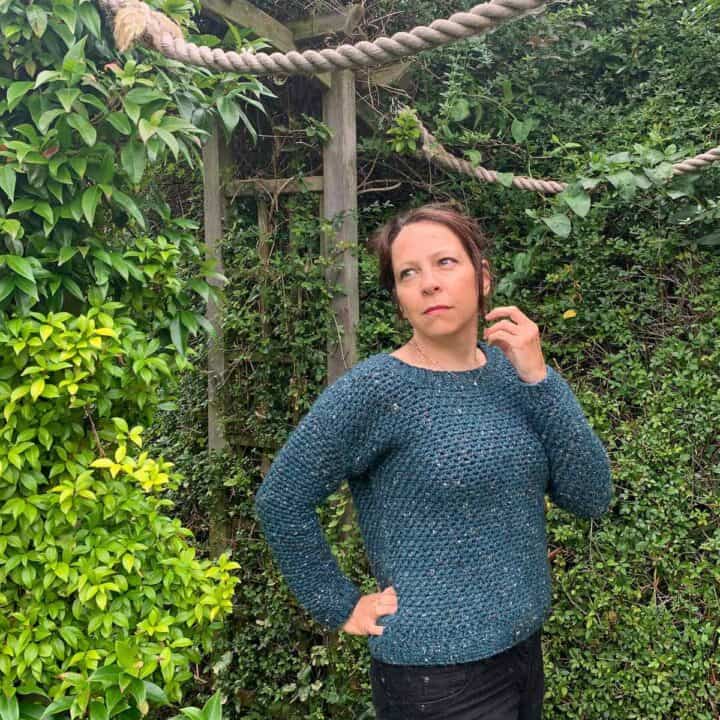 THE UPSIDE DOWN SWEATER
The Upside Down pullover is a simple crochet moss stitch sweater which will go with anything. A perfect addition to your capsule crochet wardrobe, or maybe the first crochet garment you'll create to get it started.
Perfect for beginners wanting to try garments!
Regular Price: $5.50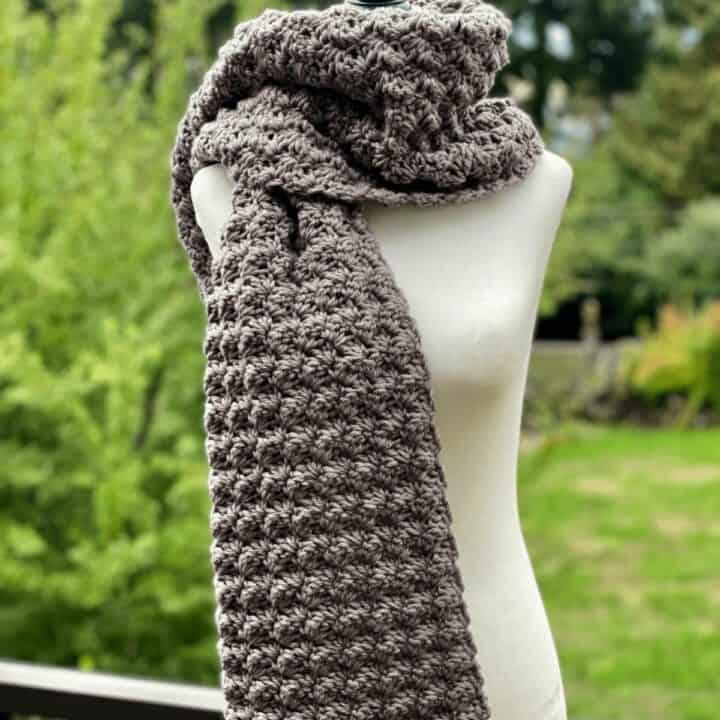 CARRINGTON SUPER SCARF
The Carrington Super Scarf is a simple and quick scarf for that super cozy accessory perfect for anyone. The pattern uses basic stitches to create all the super texture and squish.
Perfect for quick but impressive gifts!
Regular Price: $4.00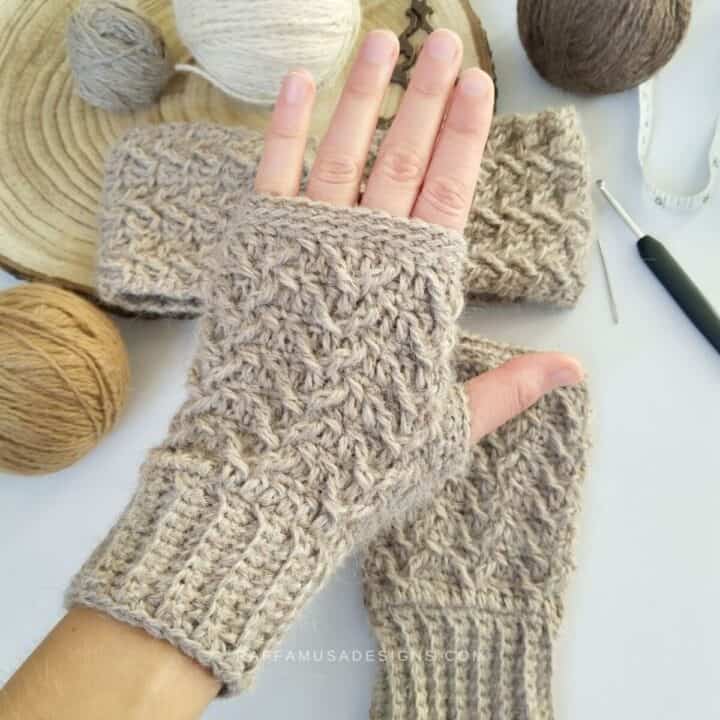 HYGGE ARROW GLOVES
The Hygge Arrow Gloves are textured, elegant, and extra cozy! This pattern comes in 3 sizes and offers the option for making both fingerless gloves and mittens.
Perfect for stocking fillers!
Regular Price: $4.00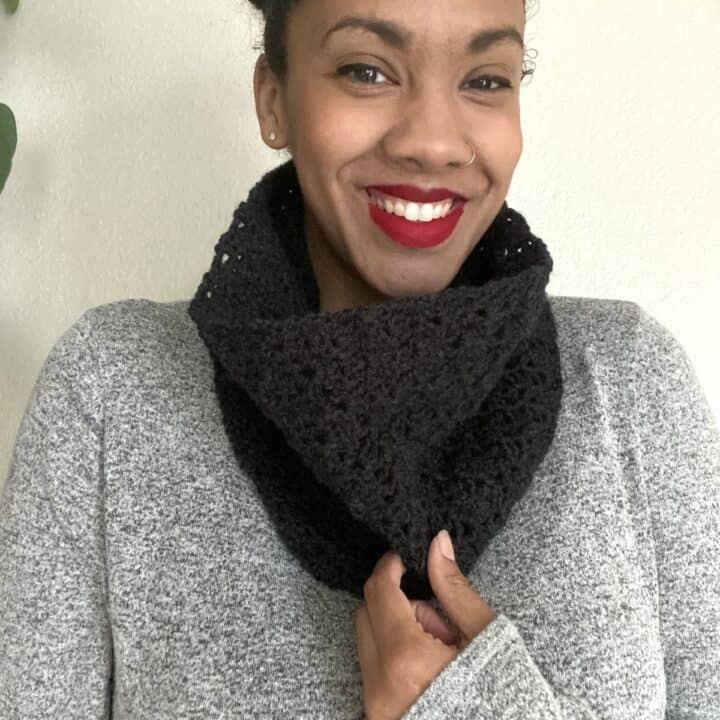 THE IMANI SCARF
The Imani Scarf is a classic style scarf made with a simple stitch combination that offers subtle texture. This scarf is easily adjustable to make it blanket sized or skinny. The Imani Scarf can be styled several different ways. Finish it with a decorative border or fringe, or seam it up to make an infinity scarf.
Perfect for your capsule wardrobe!
Regular Price: $5.00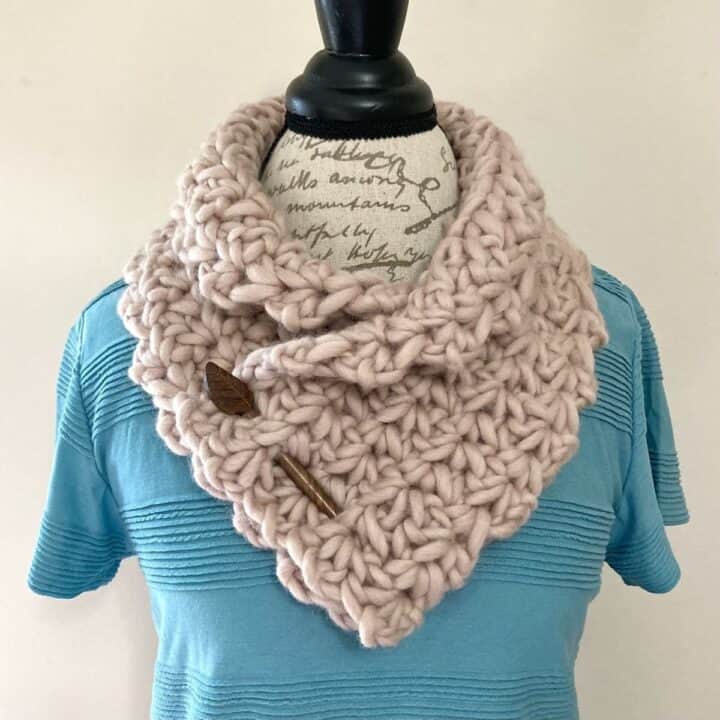 SNICKERDOODLE COWL
A simple neck warmer that uses the Spider Stitch which is just a combination of single crochet stitches and chains. A super bulky weight yarn makes this a really quick workup. Add buttons as a closure or use a shawl pin to close and wear.
Perfect for making in an evening!
Regular Price: $2.99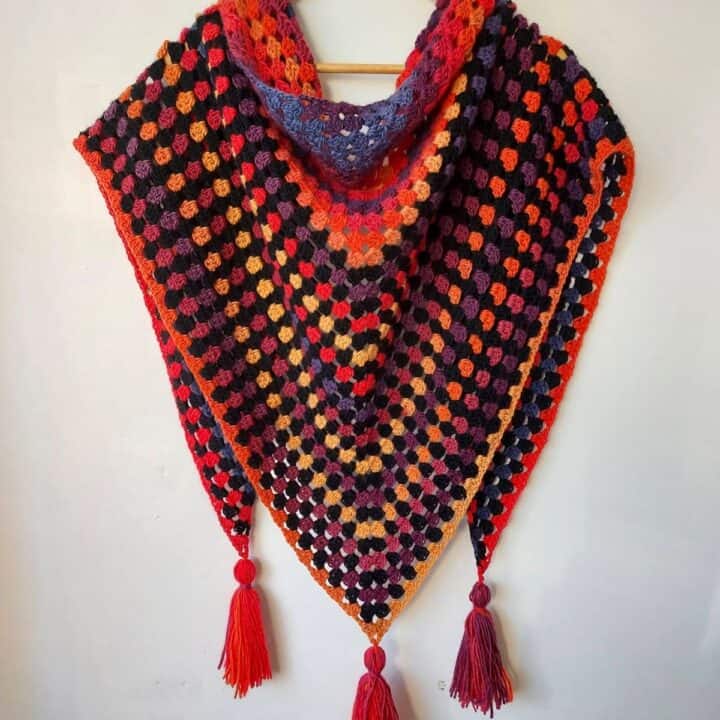 WINTER FLAME GRANNY SHAWL
This Granny Stitch shawl used clashing stripes of colour to create a stunning statement piece to wear all winter.
Perfect for yarn stash busting!
Regular Price: $5.00
Projects for every occassion
The Winter Wonders Bundle
The great thing about designer's picking their favourite means there's so much variety! From accessories to adult garments, shawls and bags to home decor – there is so much here for you to work on throughout the season and beyond!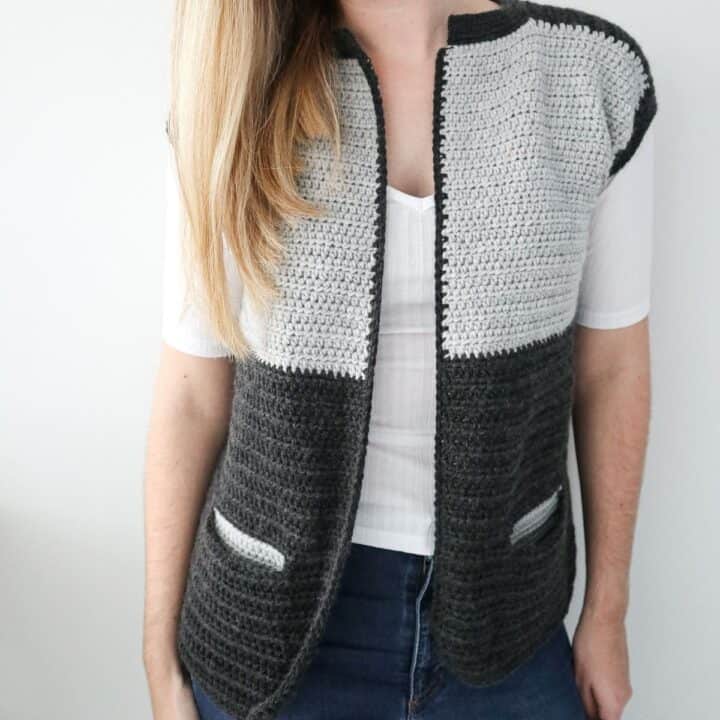 WINTER SOLSTICE VEST
Join the trend this fall with this crochet vest! The Winter Solstice Vest is a cute crochet vest with pockets and comfortable fit. Made in the soft and warm Capra yarn this vest is perfect to wear over a sweater or tee and compliments an outfit.
Perfect for trendy winter layering!
Regular Price: $5.90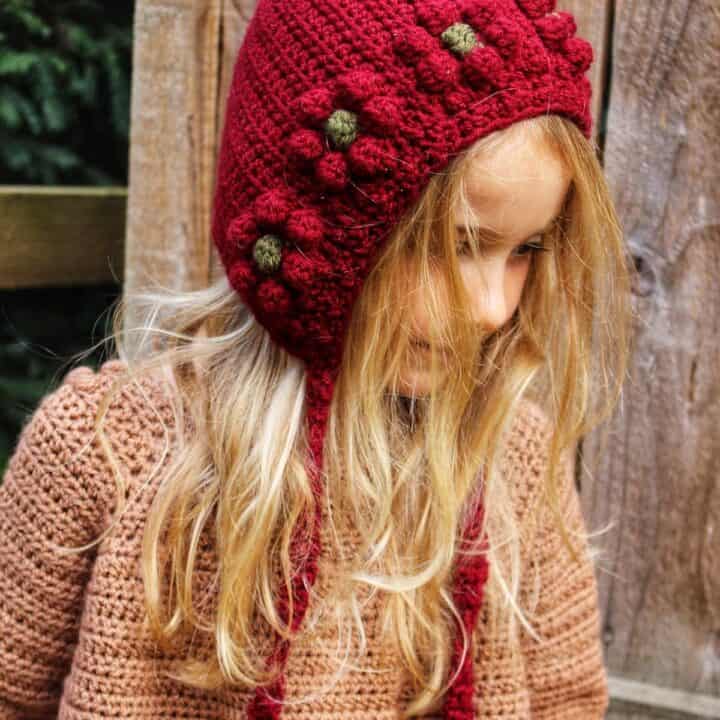 FLEUR BONNET
The Fleur Bonnet is so easy and fun to make. Designed from a rectangle, the flower stitch motif made from bobbles will bring a smile to your face. Using only simple stitches (single crochet, half double crochet, bobble and double crochet), this bonnet is definitely suitable for a beginner. Due to the fact that it uses Aran (Number 4) yarn, it works up so quickly!
Perfect for new arrivals!
Regular Price: $2.58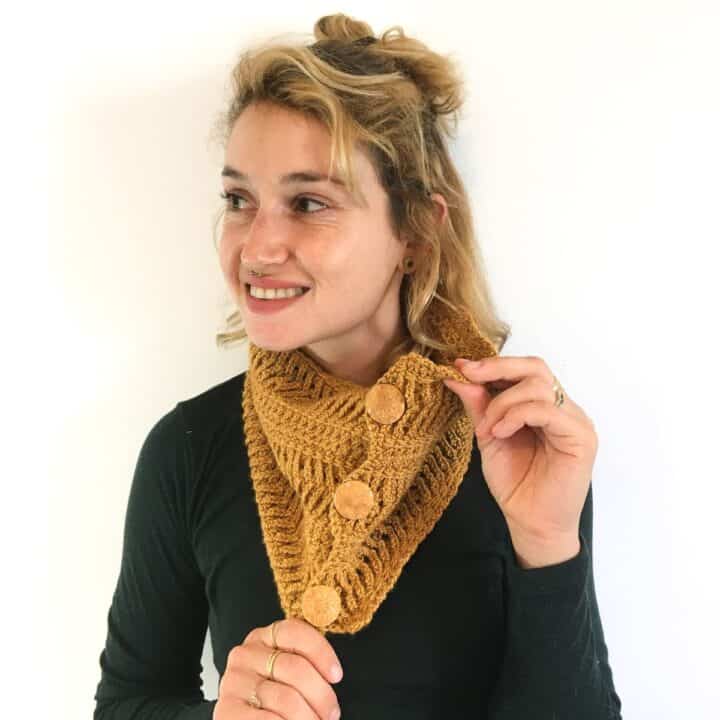 FOLLOW YOUR PATH COWL
Full of texture and style, the Follow Your Path Cowl will keep you warm and cozy throughout the season. Add some chunky buttons for a real statement piece.
Perfect for a TV project!
Regular Price: $5.00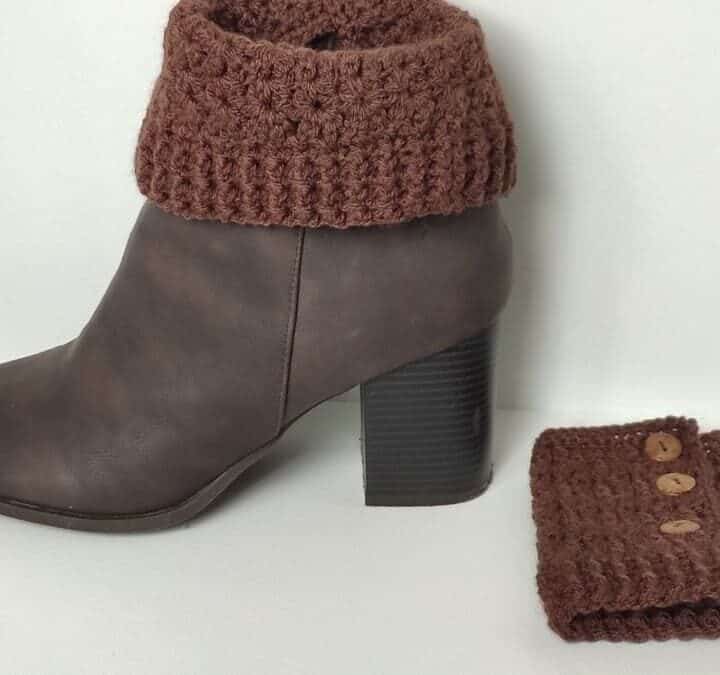 EASY BREEZY BOOT CUFF
Keep warm and cozy in this beautiful crochet boot cuff which is super easy to adjust. Using simple stitches it's greta for beginners too.
Perfect for any kind of boots!
Regular Price: $4.00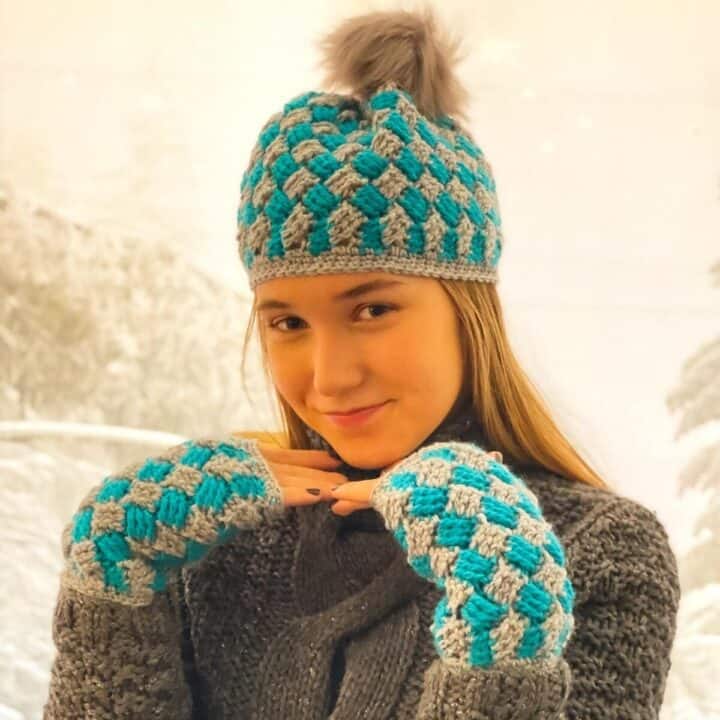 WINTER WAVES BEANIE AND GLOVES
The Winter Waves Beanie & Fingerless Gloves are a fun and stylish way to stay warm this season. They are designed using the beautiful diagonal basketweave stitch and are super quick to whip up. This hat & gloves set is sure to become a winter fashion favorite!
Perfect for matching gift sets!
Regular Price: $5.99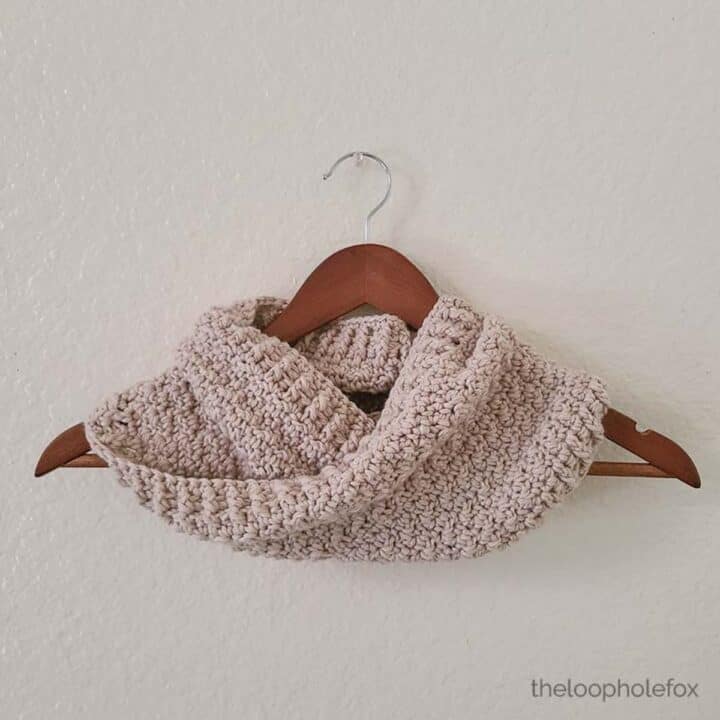 EUNOIA COWL
Quick, soft and warm, the Eunoia Cowl brings a twist to your classic cowl – a Möbius twist! Worked in the round, this simple textured cowl is a quick yet beautiful addition to your winter wardrobe.
Perfect to add a modern twist to your crochet!
Regular Price: $3.75
So many projects to choose from
The Winter Wonders Bundle
As designers and makers we know how much you love to learn new crochet things! We've worked hard to make sure there are beginner to advanced patterns, quick makes to long term WIPs, textured to plain makes, and so much more!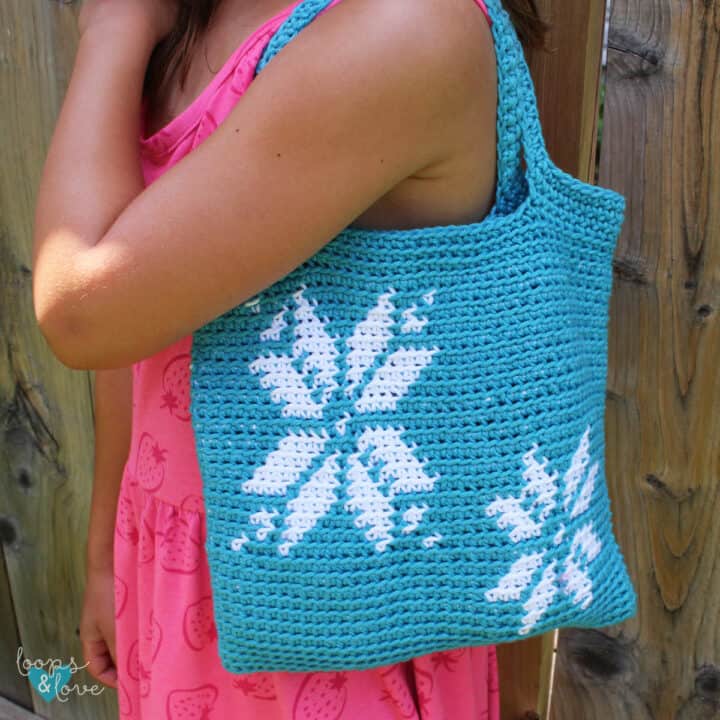 CROCHET SNOWFLAKE BAG
The Crochet Snowflake Bag makes the perfect small-sized tote that can also double as a bag for a holiday gift.
Perfect for reusable gift bags!
Regular Price: $3.50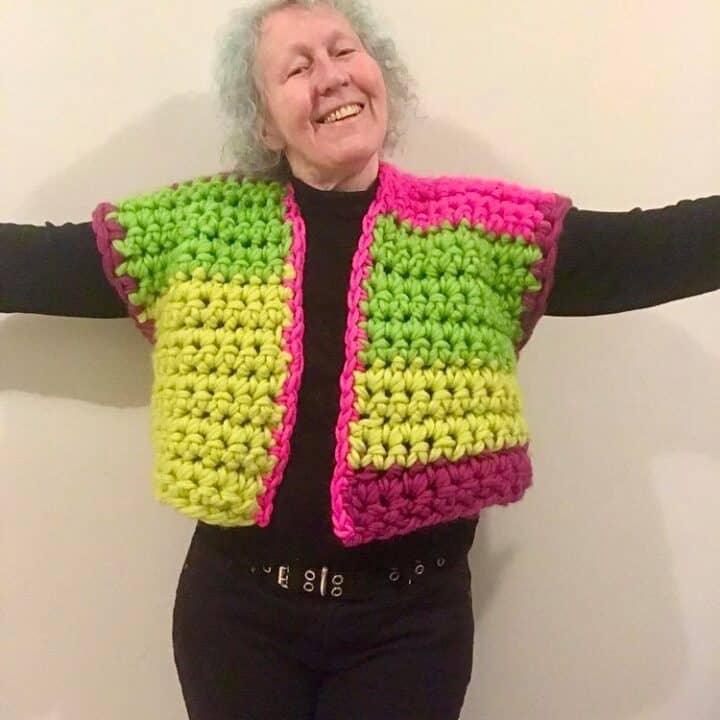 CRAZY BIG CROP VEST
The Crazy Big Crop Vest is super super chunky and made with vibrant colours. It is quirky and fun and needs a 25mm hook to work with two strands of super chunky yarn. You can also make it without the sleeves and have a super warm vest.
Perfect for modern fashion lovers!
Regular Price: $6.00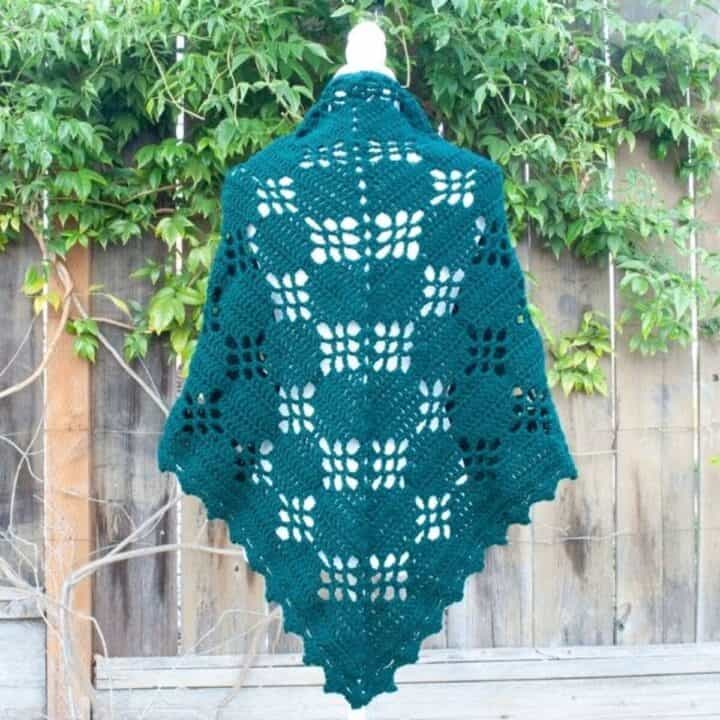 IVY TRIANGLE SHAWL
The Ivy Triangle Shawl works up fast in worsted weight yarn. The lacy sections create a beautiful overall design perfect for complementing a winter outfit.
Perfect for a winter wedding!
Regular Price: $4.50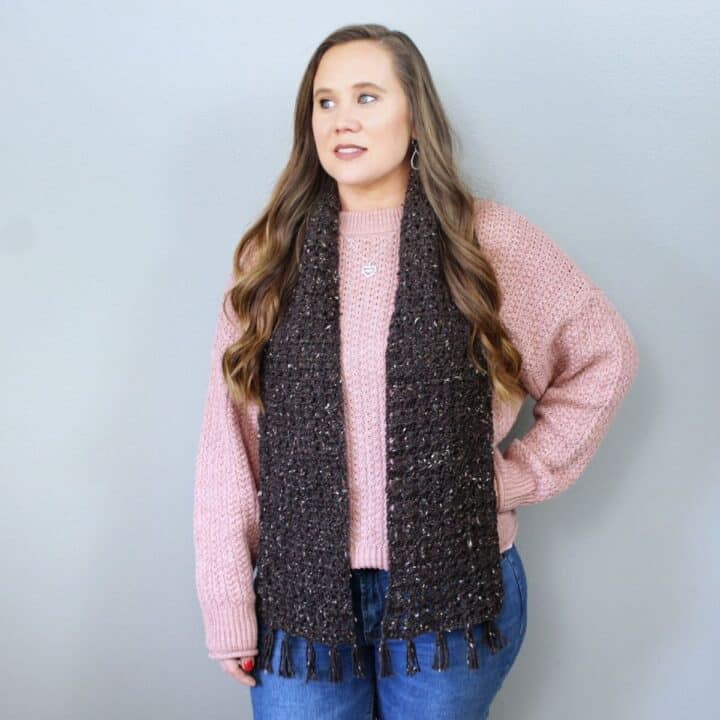 BONNIE BELL SCARF
The Bonnie Bell Scarf is a beautiful and warm crochet scarf that uses a fun stitch to create a gorgeous texture. Add fringe for added flare!
Perfect for a gender neutral gift!
Regular Price: $4.00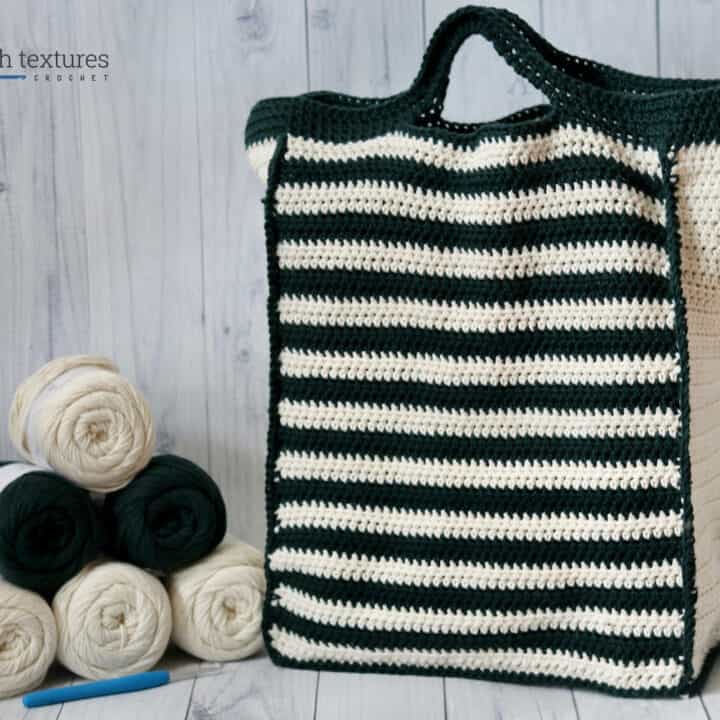 REUSABLE GIFT BAG
This fabulous reusable gift bag is almost as good as the gift itself! Strong and sturdy and with so much fun to be had with colour choices, make as many as you like to last for years to come.
Regular Price: $3.00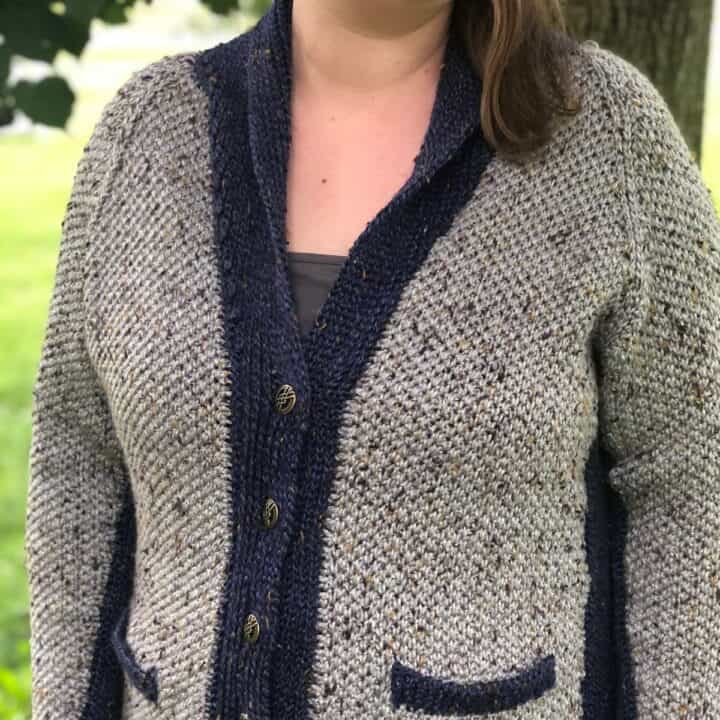 CELTIC WINTER CARDIGAN
The Celtic Winter Cardigan focuses on little details that make handmade sweaters personal and extra cozy. It features horizontal slit pockets and a generous amount of slip stitch ribbing running up the sides, sleeve undersides, and shawl collar. This pattern is graded for bust measurements 32-62″ and is a great gender-neutral gift option.
Perfect for a cosy evening project!

Regular Price: $7.00
For beginners and beyond
The Winter Wonders Bundle
Our mission was also to bring a wide range of skill levels to the collection – there is something for everyone and many of the patterns include video tutorials to help you along the way if you'd like to try your hand at something new or more advanced.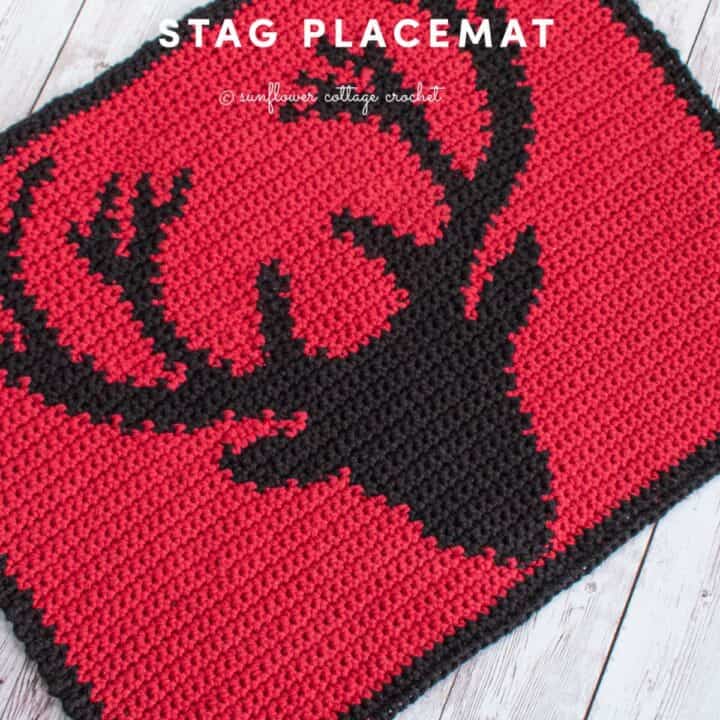 STAG PLACEMAT
This placemat makes a great addition to any table this Holiday Season. If you have no inspiration for patterns suitable for him then this one is perfect! It is worked using tapestry crochet (single crochets in rows). Pattern includes written, colour block and large versions of the chart.
Perfect for anyone ready for colour work!
Regular Price: $4.75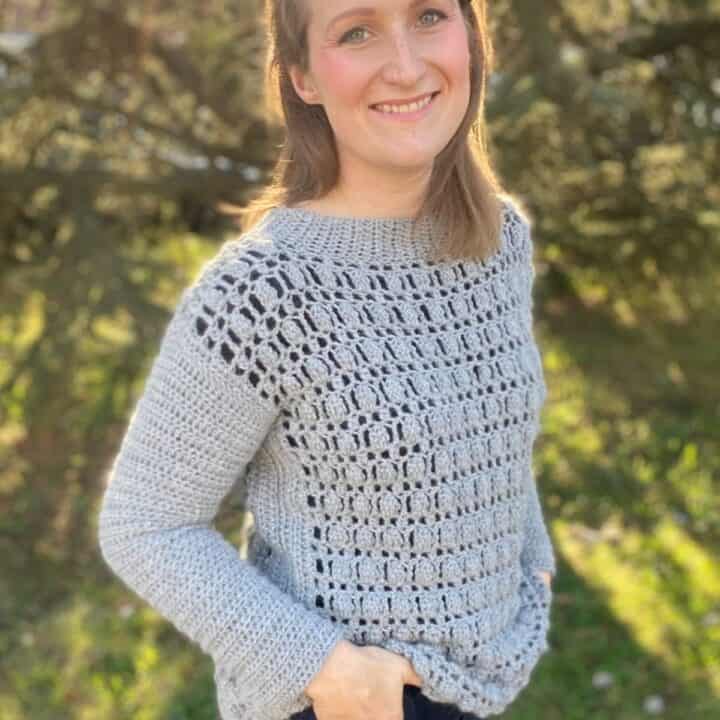 FLORENCE SWEATER
The Florence Sweater is the perfect transitional crochet piece to truly make as you'd like it. In 9 sizes from XS to 5X and with 3 neckline options and adjustable sleeves you can be assured that yours will be the perfect fit and style for you.
Perfect for your transitional wardrobe!
Regular Price: $6.99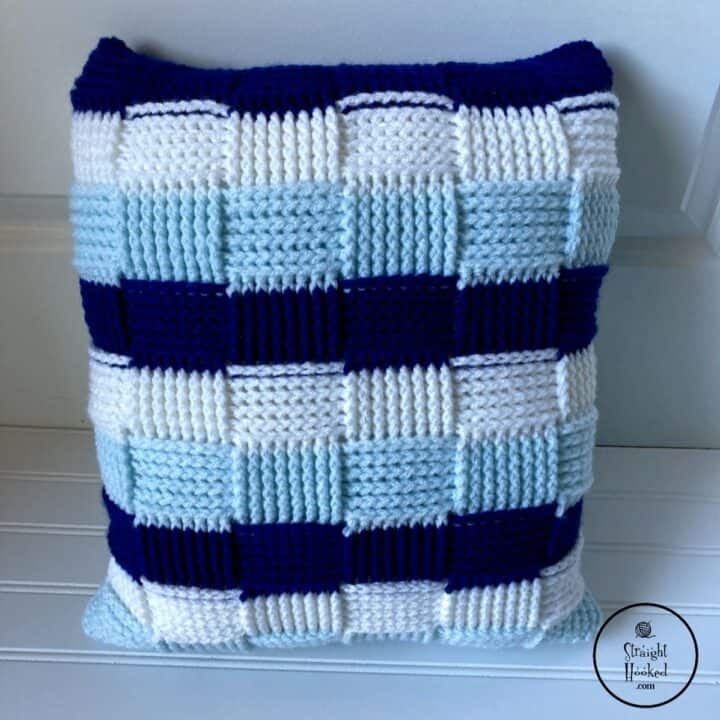 WOVEN WINTER PILLOW
The Woven Winter Pillow is so fun to work up and makes a great decoration to your home. No sewing required, as this pillow is made in one piece!
Perfect for texture lovers!
Regular Price: $3.99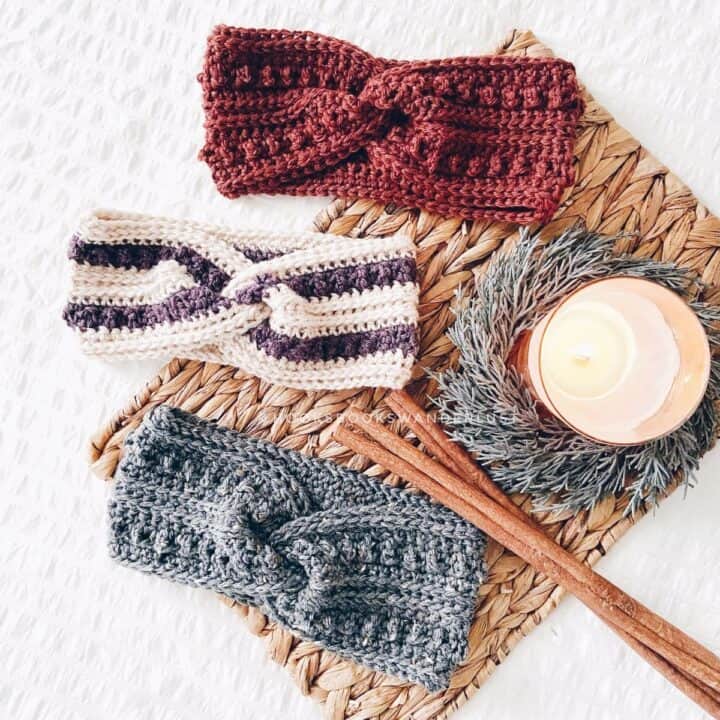 EMBERLY EAR WARMER
The Emberly Ear Warmer is a fun, quick make with oodles of texture. Made using two colours of WeCrochet Wool of the Andes Worsted, you'll have enough leftover yarn to get a second ear warmer by reversing the colours – a time AND money saver! This pattern is beginner-friendly, includes written and video pattern, stitch chart, stitch tutorials and more!
Perfect for last minute gifts!
Regular Price: $3.00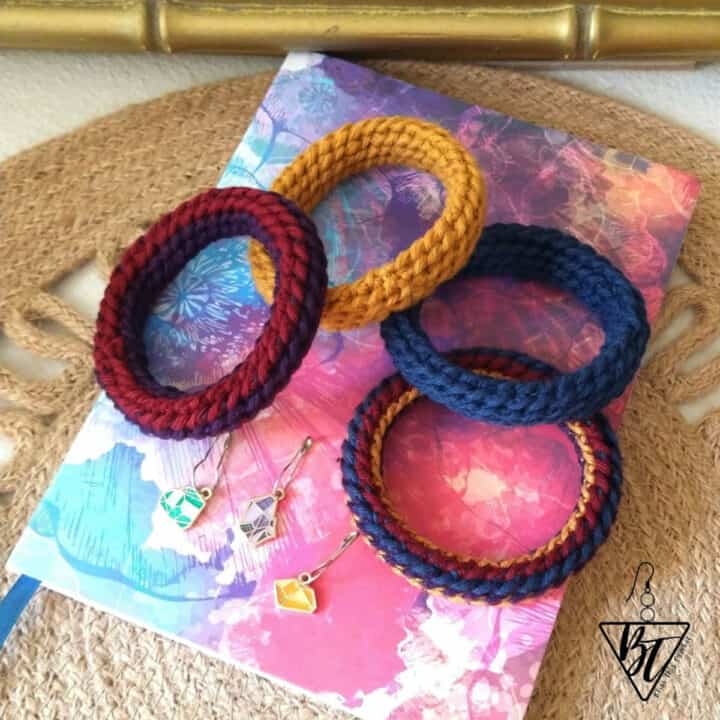 NO JANGLE BANGLE
The No Jangle Bangle is a quick and easy bracelet that hooks up with DK yarn in no time! Easily customisable to fit any size wrist, make these for markets, gifts or yourself!
Perfect for co-ordinating with your favourite outfit!
Regular Price: $3.00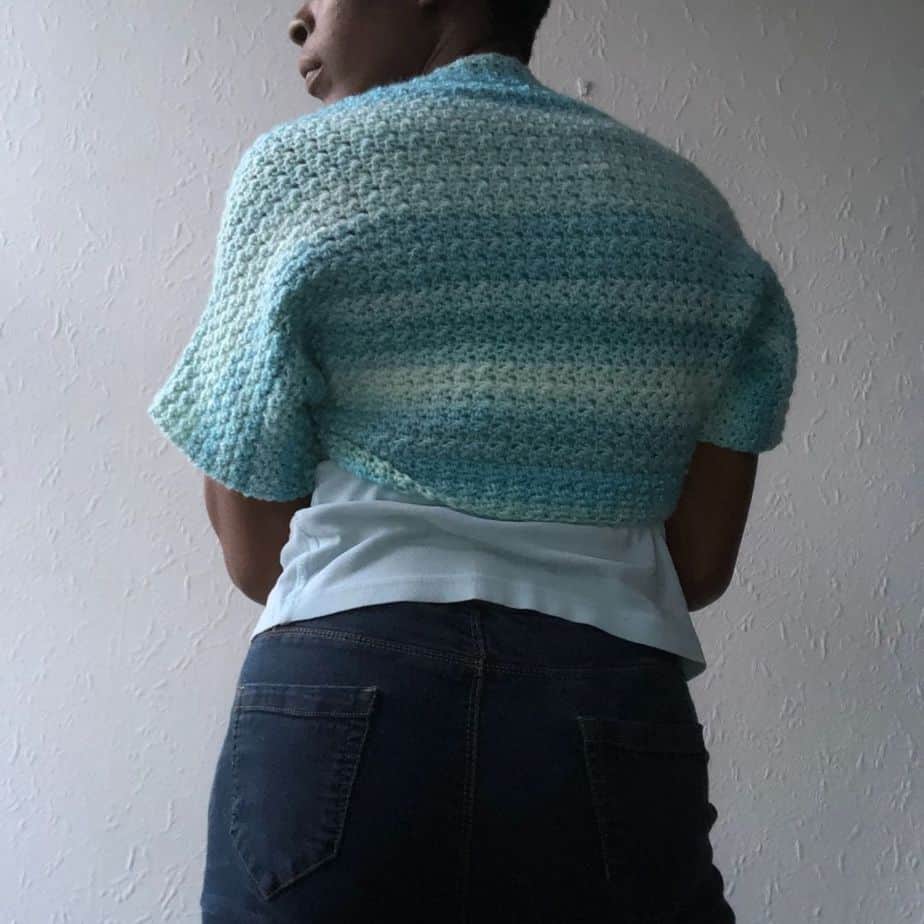 LEMON PEEL SHRUG
Looking for a quick make with lots of texture? The Lemon Peel Shrug is a beginner crochet garment pattern, perfect for your intro to garment making. Featuring the lemon peel stitch and a cute curved collar, this piece works up quickly and is a fun beginner garment make.
Perfect for popping over party dresses!
Regular Price: $4.90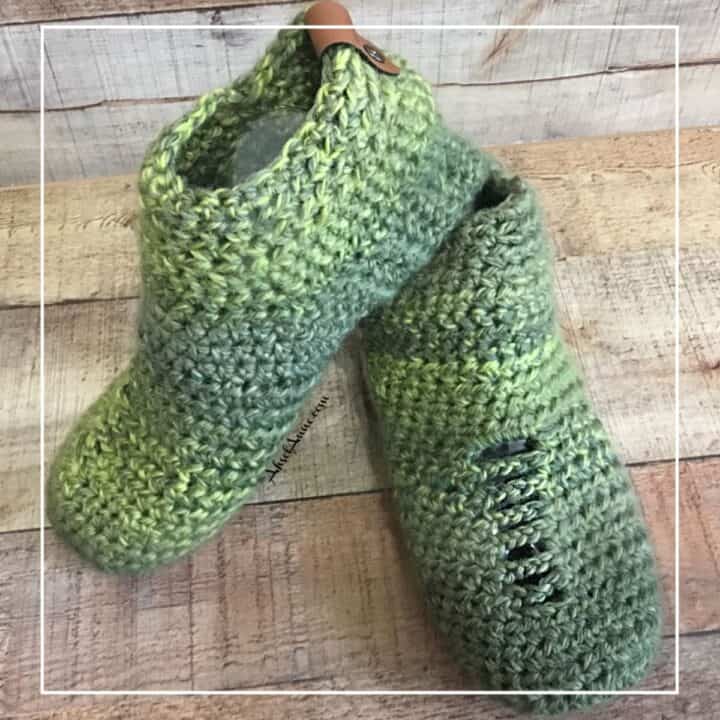 SNEAK A PEEK BOOTIES
The Sneak-A-Peek Crochet Booties are not only fun to create but they work up quickly. I absolutely love the sneak-a-peek design along the toe area. I hope you enjoy the Large Print Pattern as you create your own pair of booties.
Perfect for a fun gift!
Regular Price: $4.00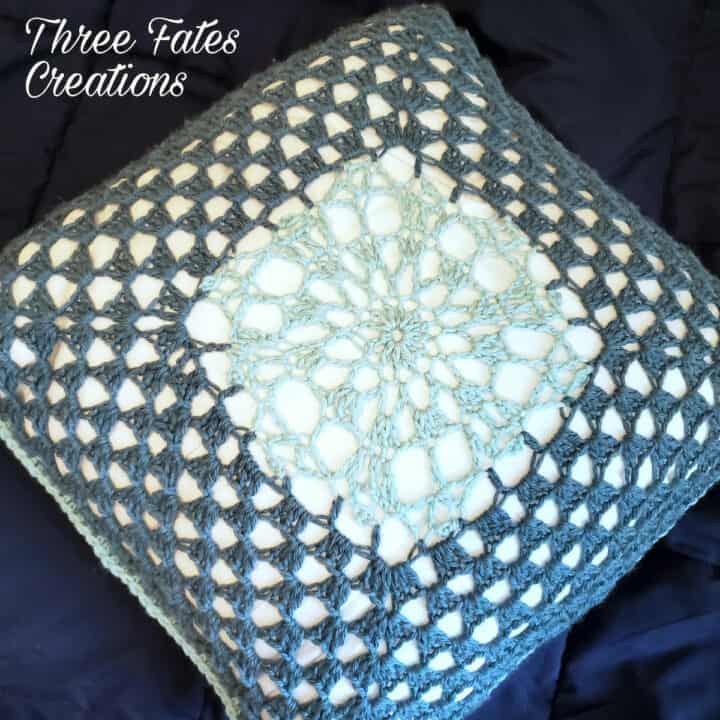 THE MORANA PILLOW
The Morana Pillow is easy to work up and is a perfectly cozy piece for cold and lazy days lounging on the couch.
Perfect for matching your home theme!
Regular Price: $4.99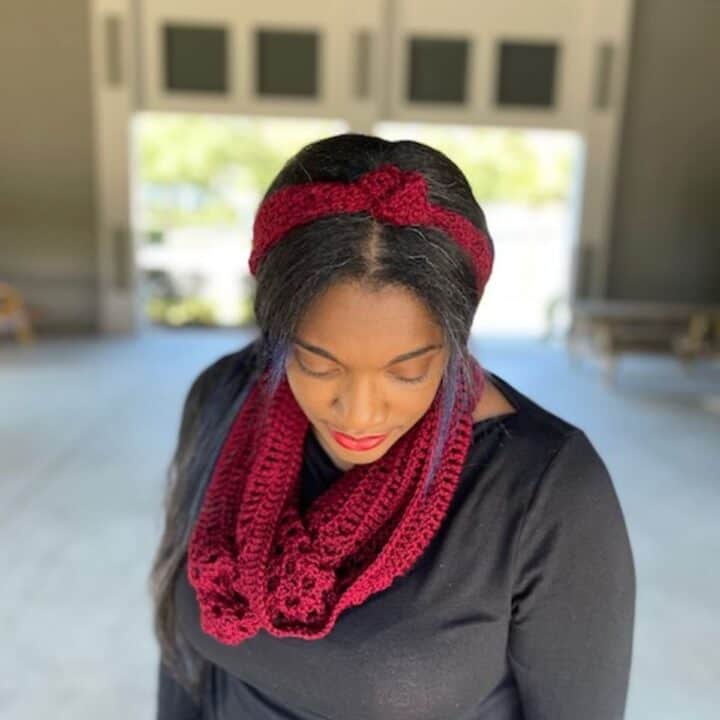 SYRAH COWL AND KNOTTED HEADBAND
The Syrah Cowl + Headband set is perfect for a touch of sass to any winter outfit. It's named after a jammy grape that makes a wine of the same name. You'll enjoy the drape and warmth of the combination of stitches.
Perfect for market stalls and trendy teenagers!
Regular Price: $4.00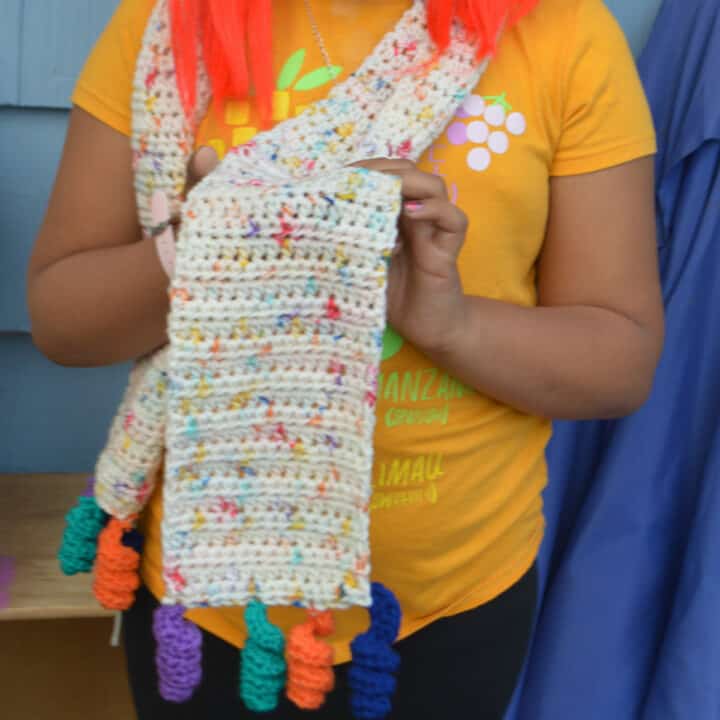 UNICORN SCARF
This adorable unicorn scarf is the perfect accessory for people who love unicorns. It is part of my unicorn collection. It matches up with my Lujan Unicorn Hat. It comes in multiple sizes. It is a quick, easy project to work up! It would make an excellent Christmas gift.
Perfect for the unicorn lovers in your life!
Regular Price: $4.00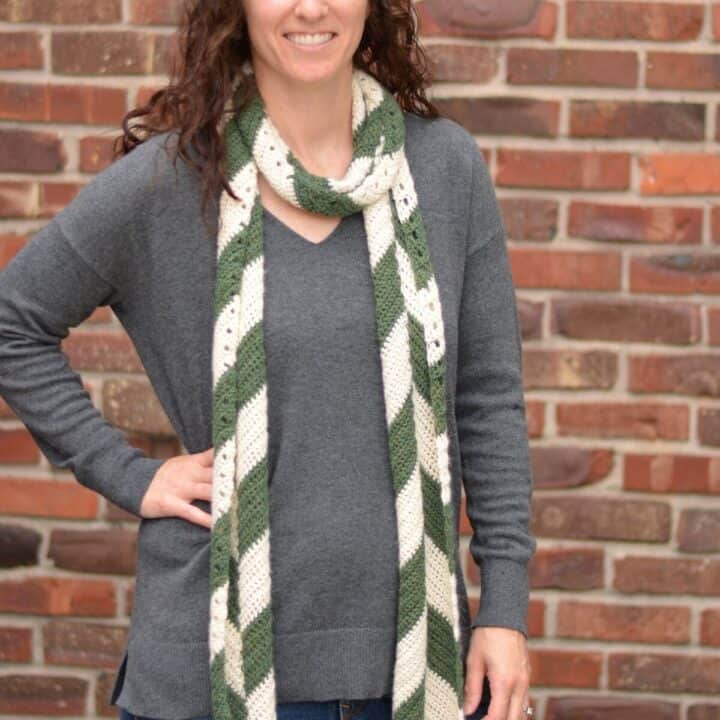 NOELLE SCARF
The Noelle Scarf is going to become a new staple for your winter wardrobe. It's a modern twist on a chevron where you change colours in the middle, all while using beginner stitches! Make it as long as you like, so you get just the right amount of length when you wrap it around your neck. Or, sew both ends together to make an infinity scarf.
Perfect for jazzing up your winter coat!
Regular Price: $3.00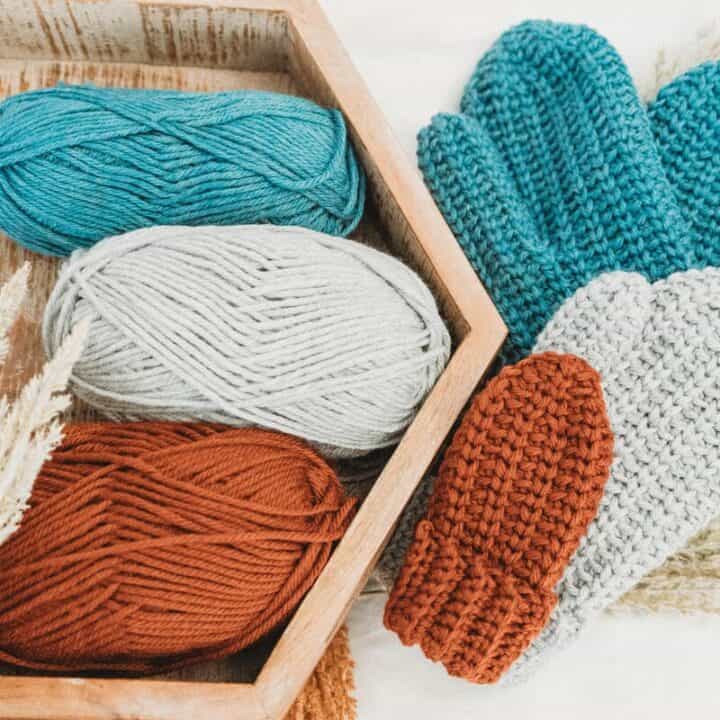 CROCHET KNIT PURL MITTENS
Want the look of knit, but in crochet? These mittens use a beginner friendly crochet stitch in the round to get the look of knit. These cozy crochet mittens come in sizes baby to XL Adult and will keep your fingers cozy all winter long. A video tutorial is available to walk you through each step to easily crochet without stress.
Perfect for everyone in the family!
Regular Price: $5.00
Chosen what you'll make first?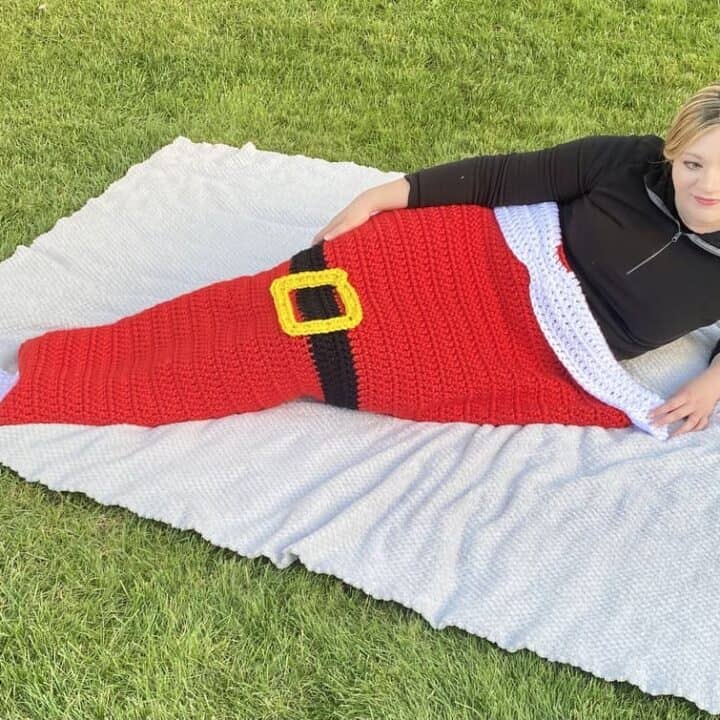 SANTA MERMAID TAIL BLANKET
Celebrate the holidays in magical mermaid style with this adorable Santa Mermaid Tail Blanket! It's the perfect gift for any mermaid lover in your life. It's cute, cozy, and looks extra festive with its Santa colouring / belt motif, while still featuring the "mermaid" blanket shape. Crochet one this holiday season with the fun and easy pattern!
Perfect for a fun gift!
Regular Price: $4.00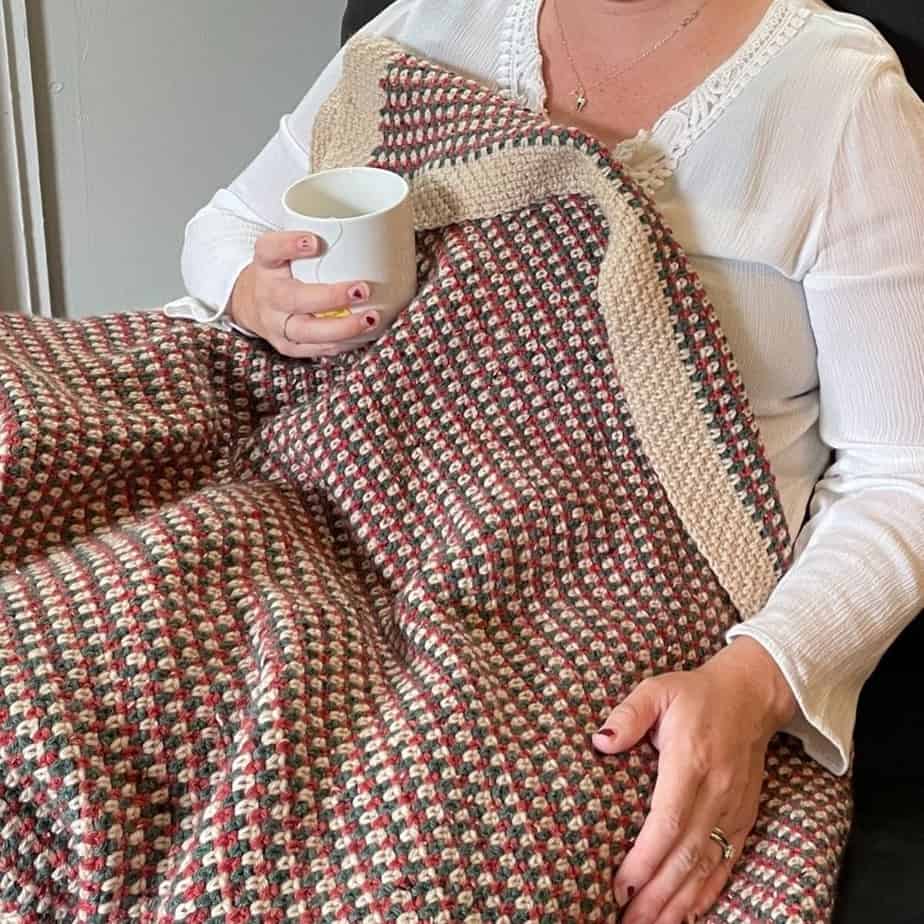 COZY STRIPED MOSS CHRISTMAS LAPGHAN
Tis the season for mindless-makes! Isn't that the way the song goes? Lol! This striped lapghan is a mindless make to keep you cozy and warm as you sit a binge Christmas movies this holiday season. It uses the Moss Stitch, so all you have to know is how to chain and single crochet. Because of the way the blanket alternates between three colours each row, there are very few ends to weave in!
Perfect for a mindful winter make!
Regular Price: $3.50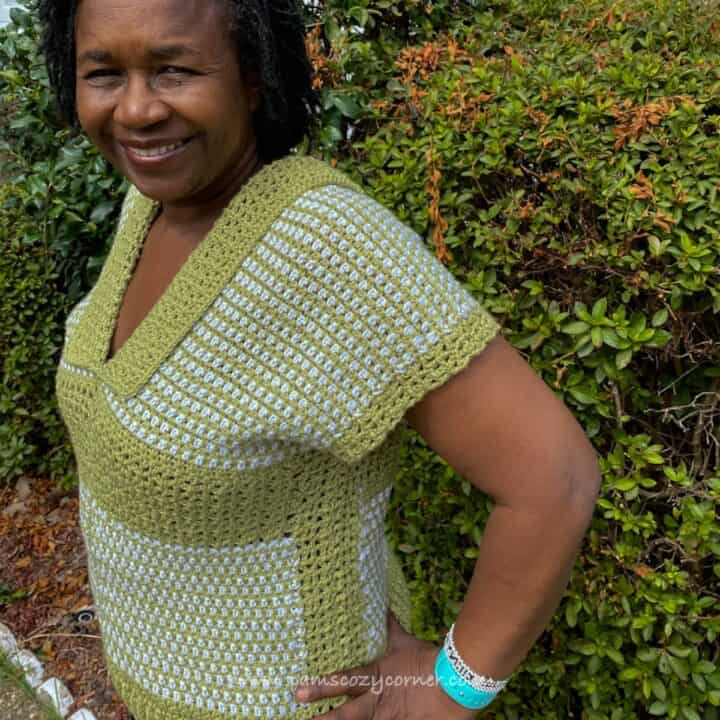 ZINNIA TOP
A comfortable lace top that is perfect for winter and can still be worn all year round, making it a must-have addition to your wardrobe. This modern top is simple and easy to make using basic stitches. It can be worn with any fashion and will leave you feeling warm and cozy. It is made in two pieces of with a hint of lace at the chest and the sides.
Perfect for those that live in warmer climates!
Regular Price: $4.50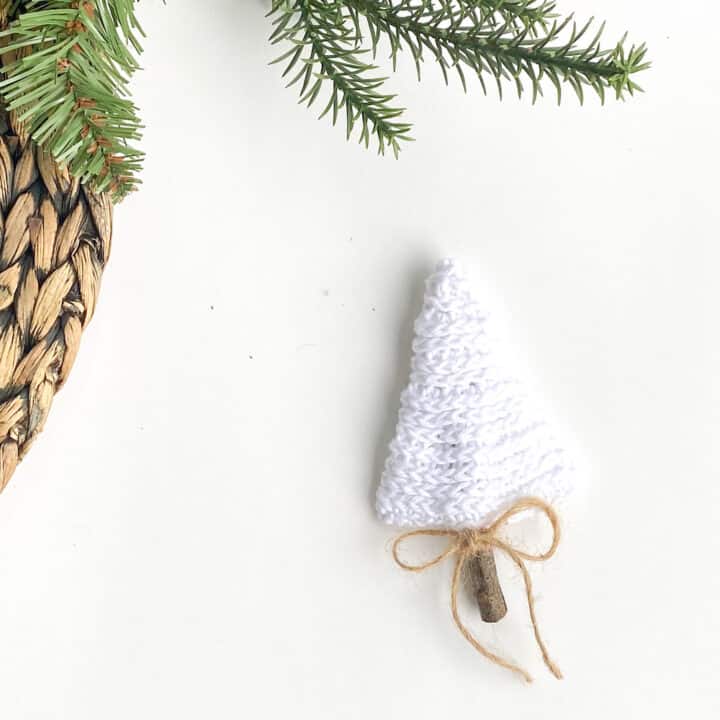 CHRISTMAS TREE ORNAMENT
Add a rustic touch to your Christmas tree…by adding the Rustic Christmas Tree ornament to your collection! This beginner-friendly pattern works up easy and can be done any any color you choose using Dishie yarn.
Perfect for present tags and the tree too!
Regular Price: $4.00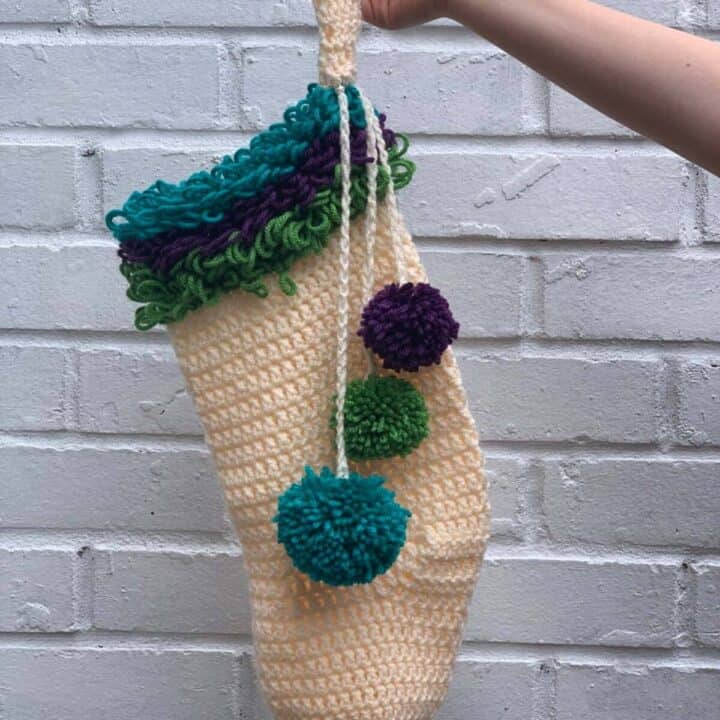 BOHO CROCHET CHRISTMAS STOCKING
A quick, and simple Crochet Christmas Stocking, made in one piece, mainly in the round. Add a few rounds of colourful loop stitch, and some pom poms, and you have a great retro bohemian project.
Perfect for adorning the fireplace (and putting presents in too!)
Regular Price: $3.50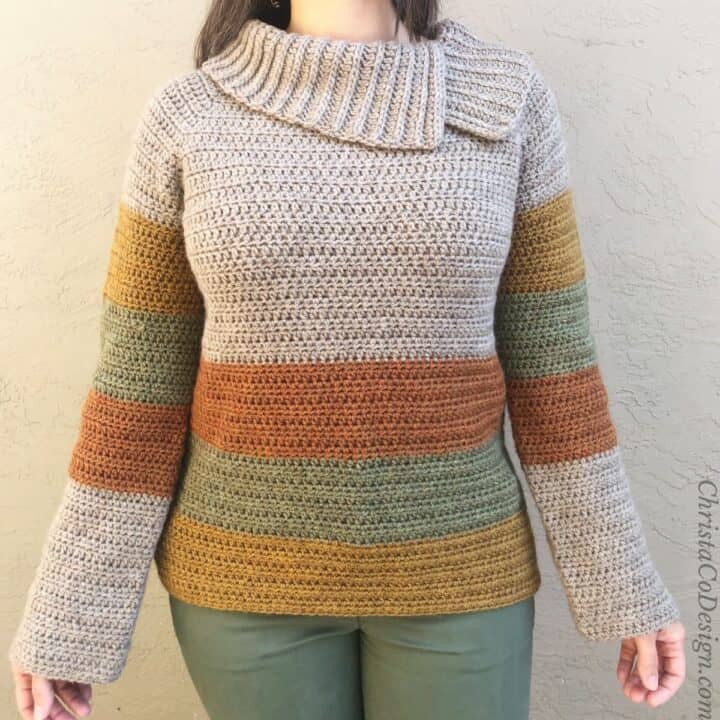 HEATHER SWEATER
The Heather is a cozy crochet sweater pattern featuring a split cowl neck and side slit. This easy crochet sweater is worked top down, so there's no seaming! The top down style also makes this simple sweater easy to customise to fit your beautiful body. This crochet sweater pattern includes 9 sizes, ranging from a finished bust size of 33" up to 64."
Perfect for beginners!
Regular Price: $4.50
42 patterns for just $15.99
The Winter Wonders Bundle
Each of the amazing designers have put forward their favourite Winter pattern for you to enjoy. Perfect for gifts and treats this season!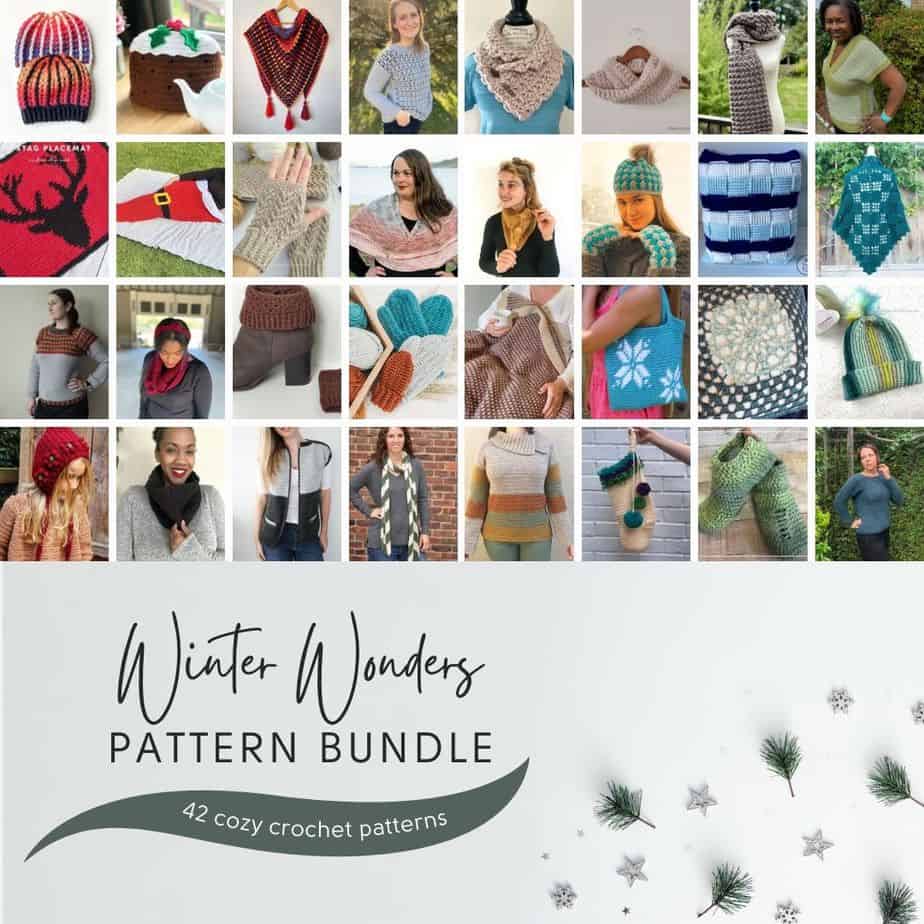 Bundle FAQs
How will I get my patterns?
First of all, congratulations!
Once you complete your purchase, you will be immediately redirected to the the patterns. Additionally, you will also receive a confirmation email and receipt from Thrivecart (please see sample invoice below). In the confirmation email there will be a link to a folder – you will find all of the pattern PDFs in this folder.

Simply choose the patterns you would like to get started with and either save them to your device or print them on your home printer. If you don't have access to a printer you can arrange for printing at your local store (they will be able to help you out with this).

*** If you cannot find your confirmation email/invoice, please contact RaeLynn at raelynn@itchinforsomestitchin.com and she will resend it out to you.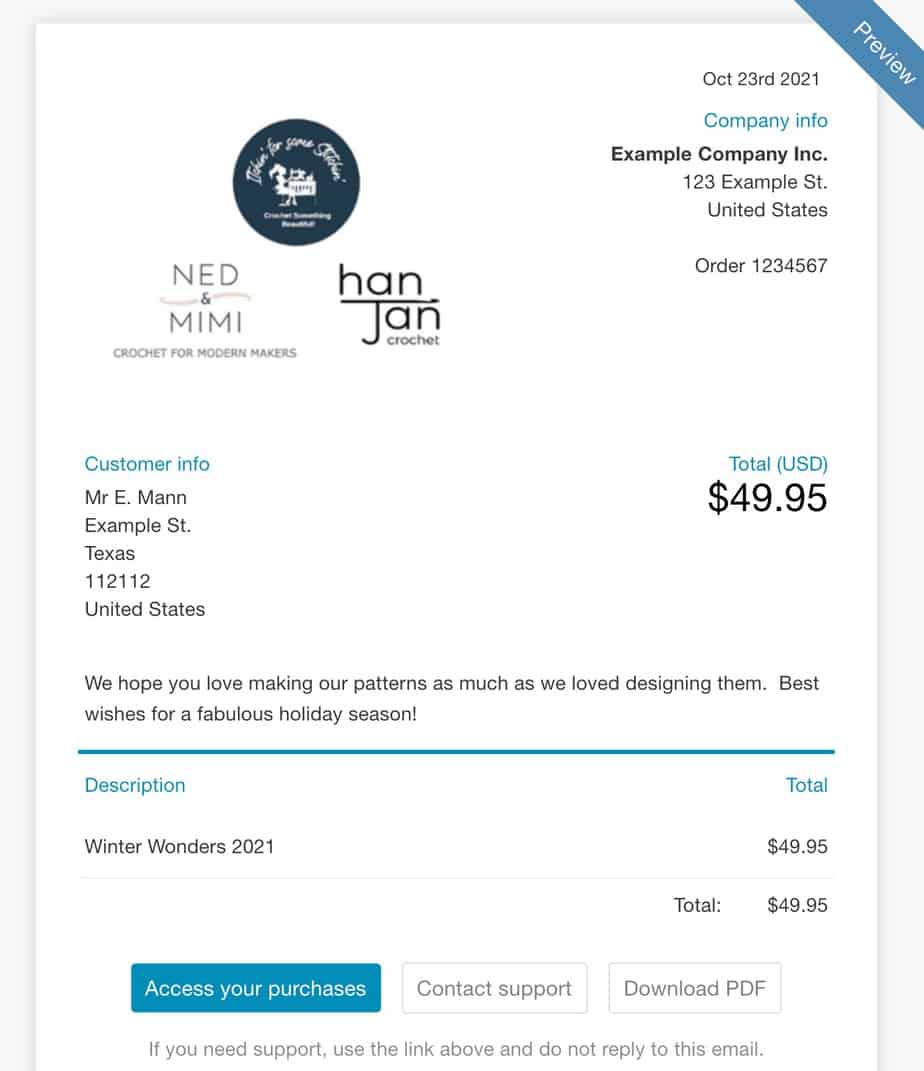 Will I receive anything in the mail?
You will not receive any physical items in the mail.

The pattern bundle contains digital crochet patterns only – all of which you can download and print at home at your convenience. You will not receive any printed material, yarn, or other crochet supplies in the mail
What is the refund policy?

We want you to be happy with your purchase and with 34 patterns valued at over $130, we are certain that this bundle is an excellent value for the money.

However, if you don't feel that you have received more than $15.99 of value from these 42 premium patterns, send an email to raelynn@itchinforsomestitchin.com within 7 days of your bundle purchase and you'll be issued a full refund.
Have any other questions about the bundle?

No problem!
Just send an email to raelynn@itchinforsomestitchin.com and she'll be happy to help.
Don't miss out on this amazing collection