Introducing the Spring Crochet Pattern Bundle
---
Save over 90% by purchasing the whole collection of crochet patterns!
Spring is the perfect time to refresh your crochet pattern library, plan your year ahead of projects and also try something new!
We proudly present our designer's collection of 33 stunning crochet patterns for you to enjoy with a huge discount of over 90%!
Let me ask you –
Would you love to plan out what to make for the season ahead so you're not constantly abandoning projects to finish next year?
Do you like to take advantage of yarn sales but don't have 'just the right pattern' for that gorgeous yarn?
Would you like to spend more time actually crocheting and less time figuring out what to make?
If the answer is yes, we can help!
33 patterns for just $15.99
The Spring Style Bundle
Each of the wonderful designers have chosen their favourite design for Spring. Such a wonderful mix of projects to keep you going through the year!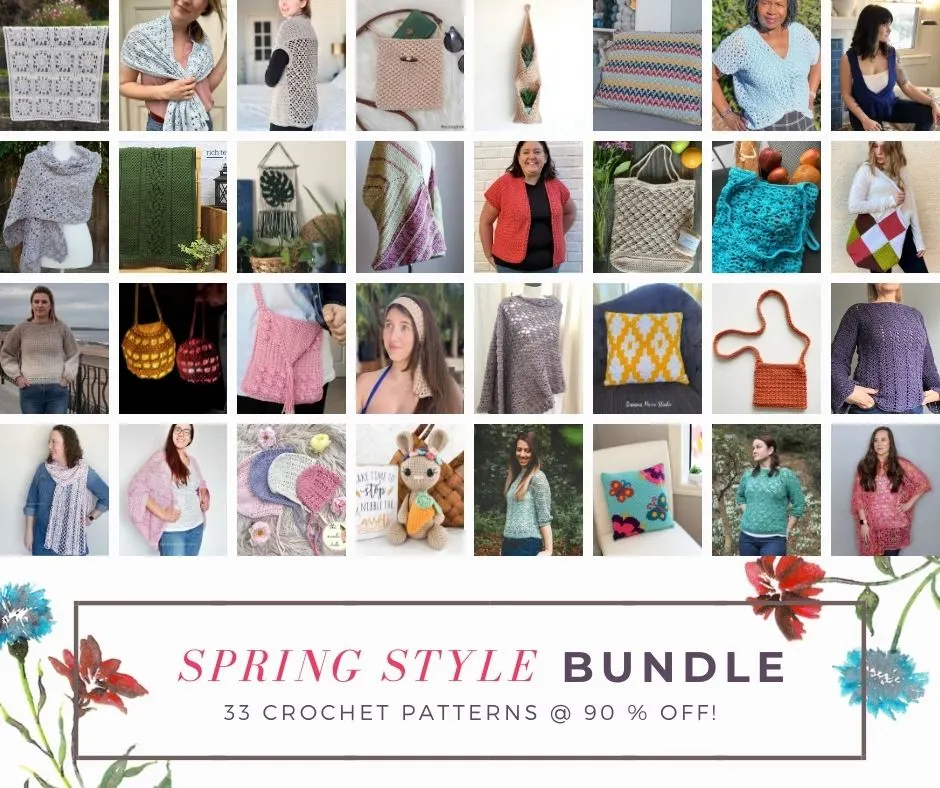 We asked some of the leading crochet designers from all over the world to choose just one crochet pattern that they think is perfect for Spring and just look at the stunning selection they sent us!
If we could choose the perfect collection of patterns that you really want to make then it would most certainly look like this!
Shawls, tops, sweaters, blankets, baby makes, homeware, amigurumi, bags and more – you name it, we've got it for you!
Almost all of the patterns are brand new releases designed especially with you in mind to create a stunning collection for you to enjoy!
---
By joining forces as designers we are once again able to offer you an amazing hand picked collection with a huge discount to get 33 patterns for price of 3 regular patterns.
Committing to purchasing patterns you really want is a tough thing to do sometimes and so we are honoured to be able to offer such an amazing discount for this collection.
If you can find more than 3 patterns you'd like to make (although I'm sure you'll find more!) then you've already saved yourself money!
Let's take a look who the designers are and what they have chosen for you in this beautiful collection –
The Pattern Collection
---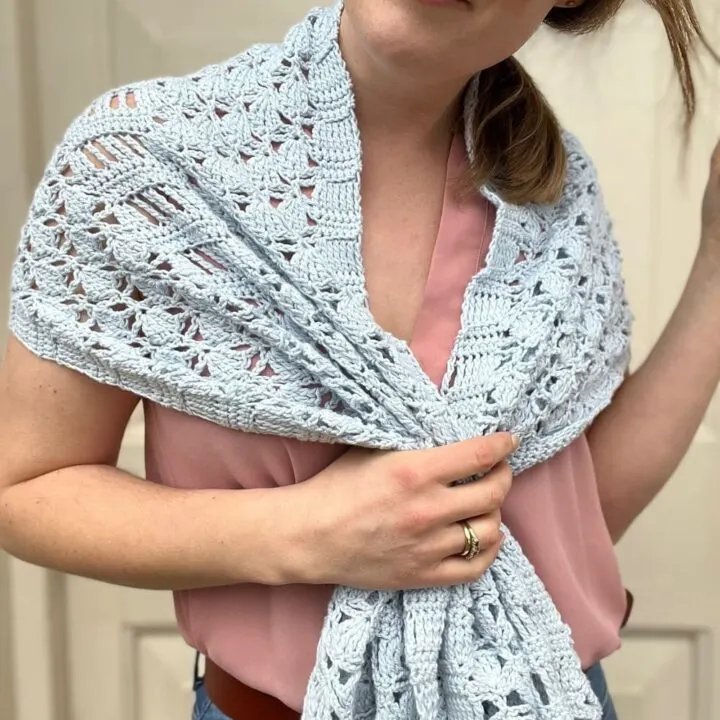 EVELYN WRAP
Delicate detail and stunning stitches shine through in this lacy crochet wrap pattern. It's the perfect summer shawl to wear to a wedding, evening out or just throw on at the beach. With crochet shell stitches, chain spaces and easy section repeats, you can extend the wrap, seam the sides to makes sleeves and a crochet shrug, or wrap it around as a cosy cowl.
Perfect for a wedding!
Regular Price: $4.30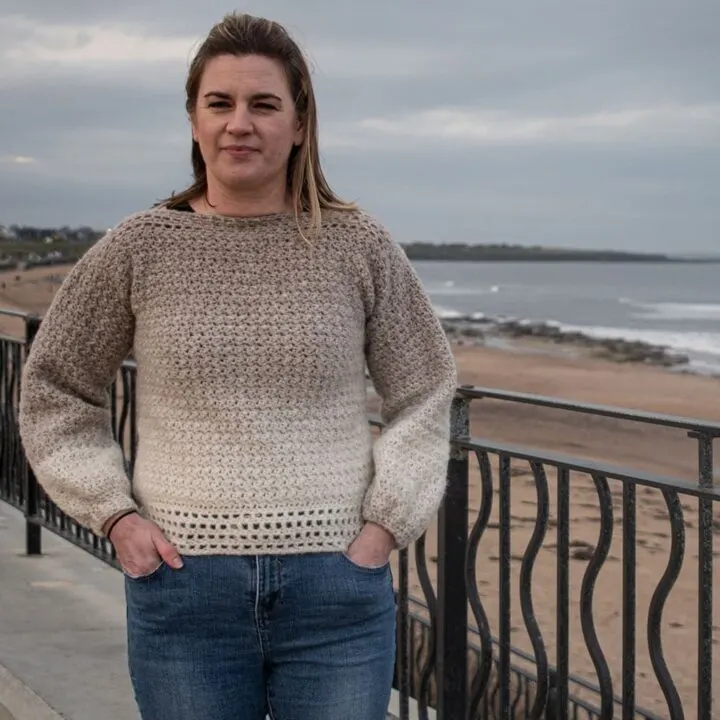 MISTY DAYS SWEATER
The weather is starting to warm up a little and the big coats, hats and scarves are no longer needed. Problem is it is still 'sweater weather'. This simple sweater is perfect for that 'in-between' weather. Great for people who want to try an easy garment pattern that looks so much more complicated than it really is!
Perfect for that in-between part of the season!
Regular Price: $6.00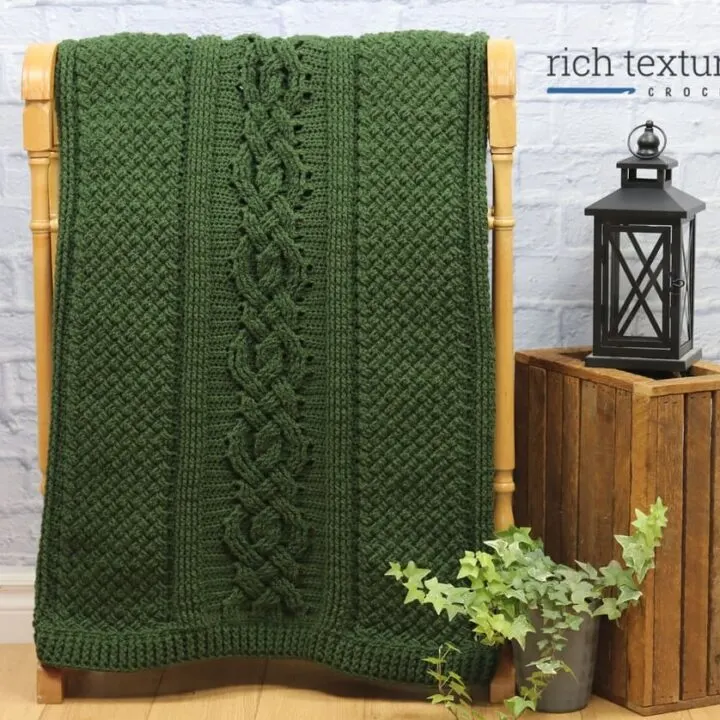 CEILIDH THROW
Cozy up under this beautiful crochet cable throw. This crochet blanket is worked as one piece and features two beautiful cable designs making it the perfect longer term project to pick up and work on in between smaller WIPs. Stunning texture and a dream to make.
Perfect for those chillier evenings!

Regular Price: $2.75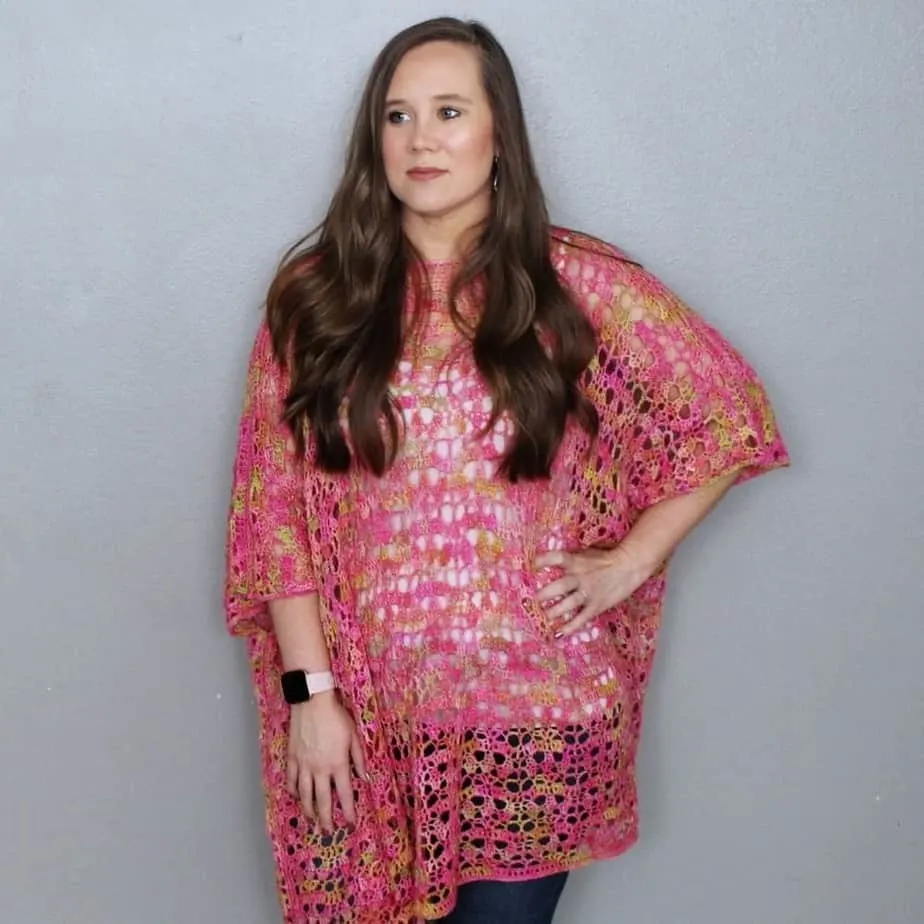 BINDI PONCHO
Lightweight and oversized, this beautiful spring poncho features a gorgeous lacy stitch combo and is perfect for layering in the warmer months!
Perfect for dressing up or down!
Regular Price: $3.00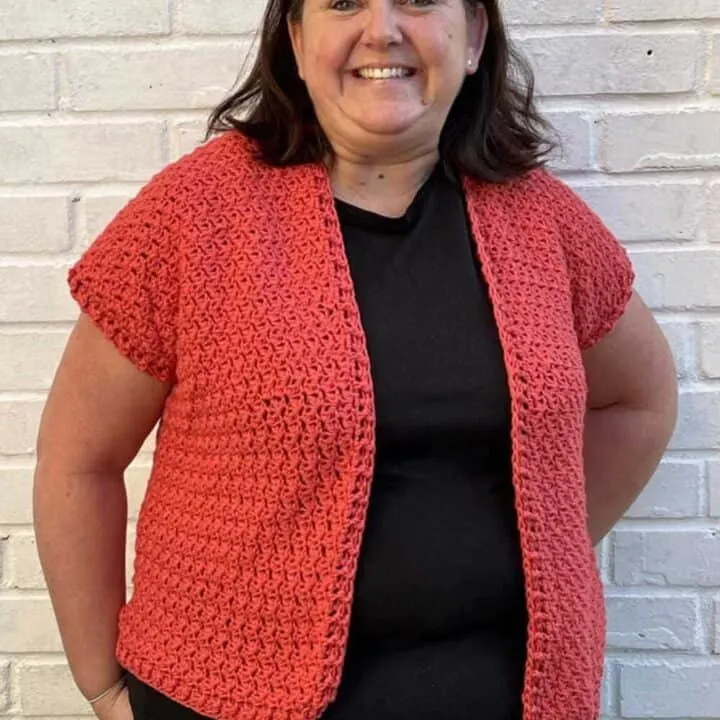 PARISENNE CARDIGAN
This is the perfect make for when the weather starts to warm up. An easy pattern to make a textured cardigan, simple but eye catching design.
Perfect for anybody new to garments!
Regular Price: $4.00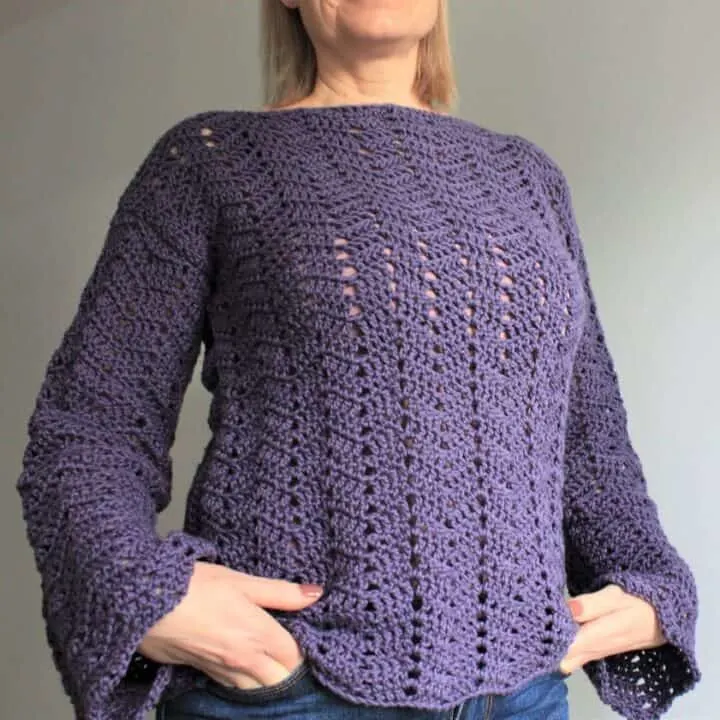 SPRING BREEZE SWEATER
With delicate wavy edged sleeves this pretty lace sweater gives a feminine look to your Spring wardrobe while being warm enough for breezy days.
Perfect with shorts or jeans!
Regular Price: $5.99
Are you ready to get your crochet schedule set for the season?
33 patterns for just $0.38 each
The Spring Style Crochet Pattern Bundle
Save over 90% on this wonderful collection!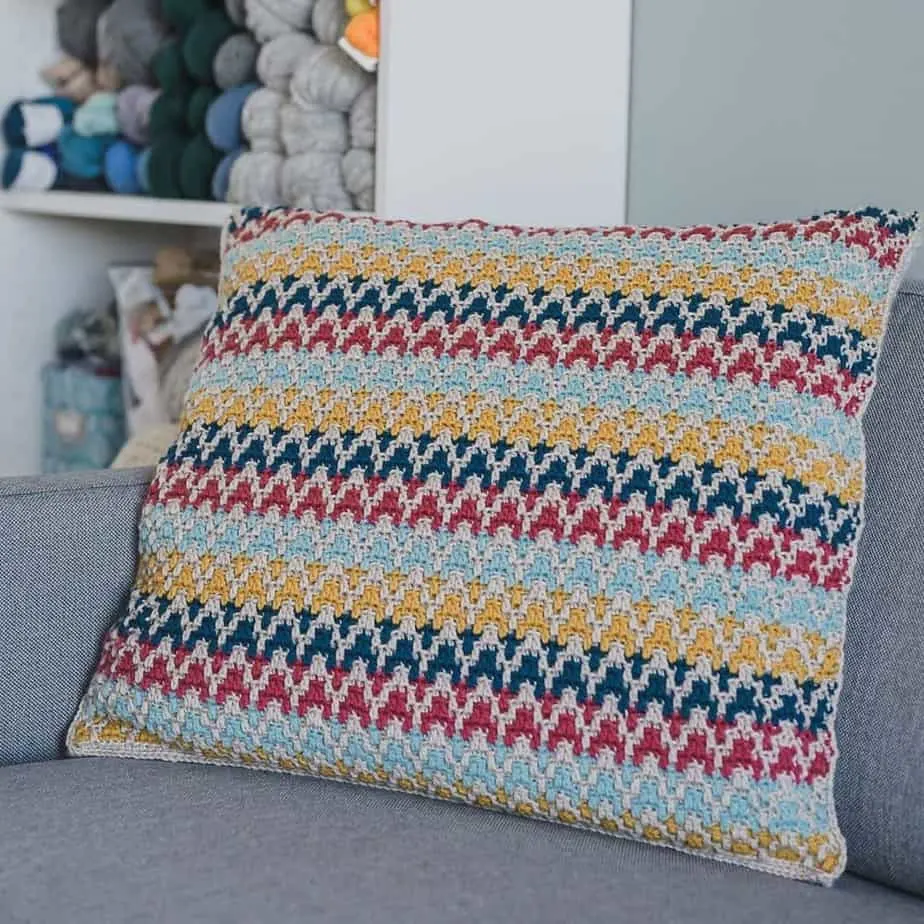 MOSAIC CROCHET PILLOW PATTERN
This mosaic crochet pillow pattern is a great way to introduce some color to your home, with the use of 5 different yarn colors. Match it to your decor or go wild with a pop of contrast, the choice is yours.
Perfect for anyone who hasn't tried mosaic crochet yet!
Regular Price: $4.00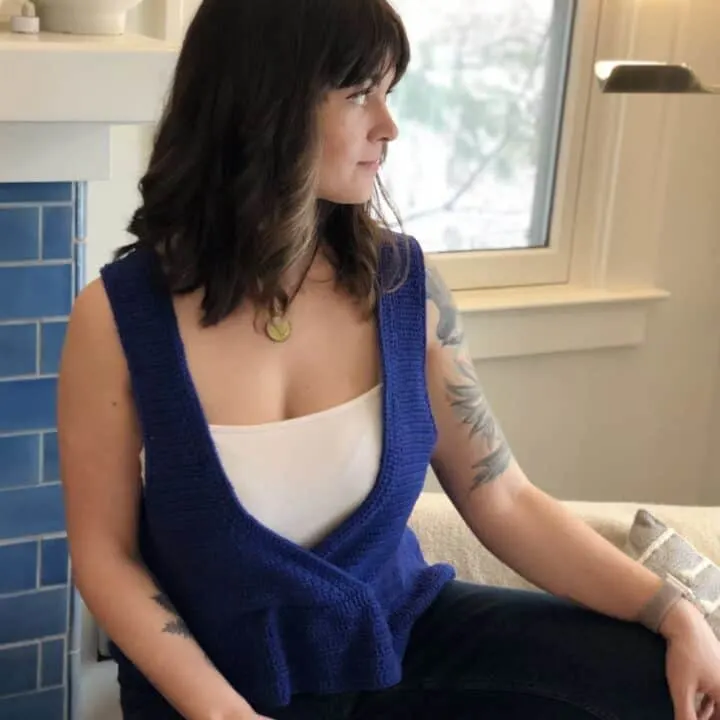 PEPLOS VEST
Bringing to mind the draped and folded fabrics of the ancient Greeks, the Peplos Vest casually adds a touch of flair to your transitional Spring wardrobe and is sure to be a new staple for you!
Perfect for Spring and Summer layering!
Regular Price: $6.00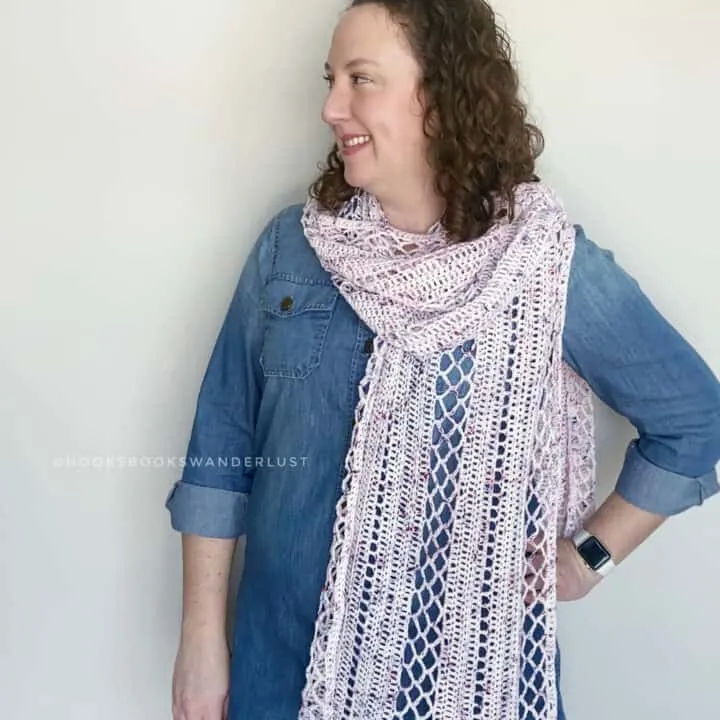 ALORA WRAP
The Alora wrap is a beautiful, romantic, feminine wrap perfect for date night, a day out with the girls, or just to dress up an outfit. With alternating sections of lace and solid stitching and a length to wrap around you, it will keep you warm in a spring breeze but is lightweight enough not to overheat.
Perfect for date night!
Regular Price: $3.00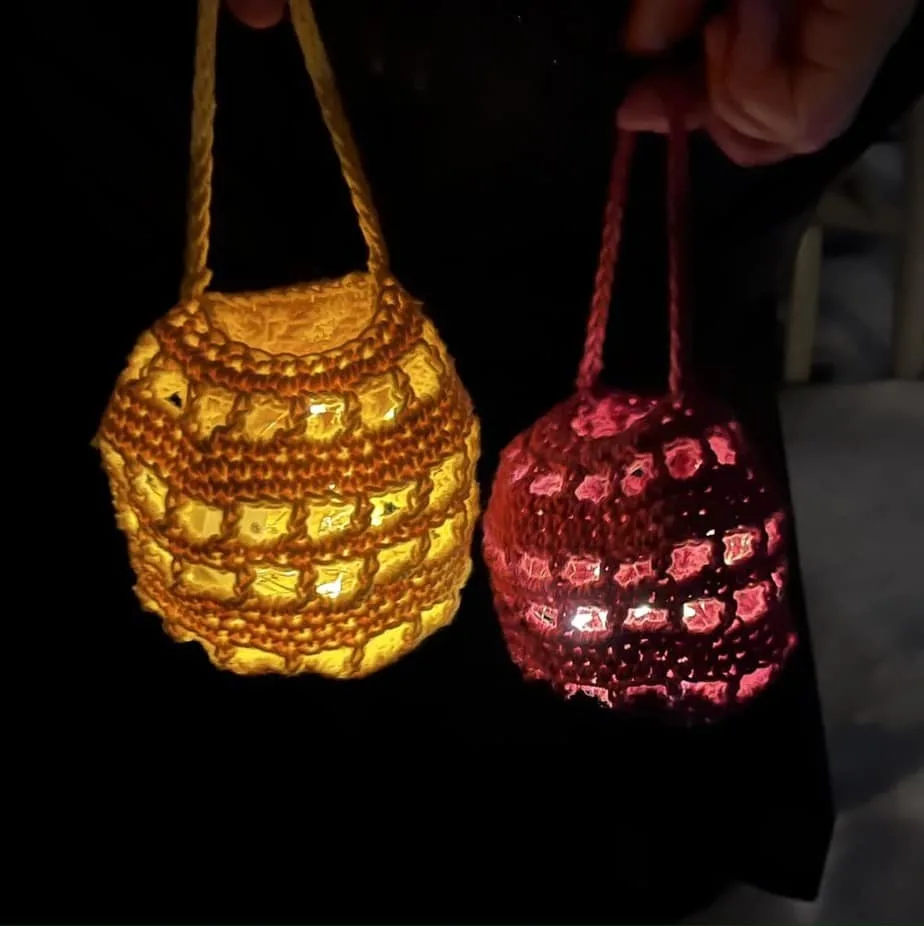 CROCHET PAPER LANTERNS
These crochet "paper" lanterns can be used to decorate outdoor spaces in celebration of warm weather! A simple but clever one-piece construction creates a lantern that can hold a tealight or a string of fairy lights. Use up your stash of kitchen cotton to make a whole set of them for your next garden party!
Perfect for outdoor fun!
Regular Price: $5.00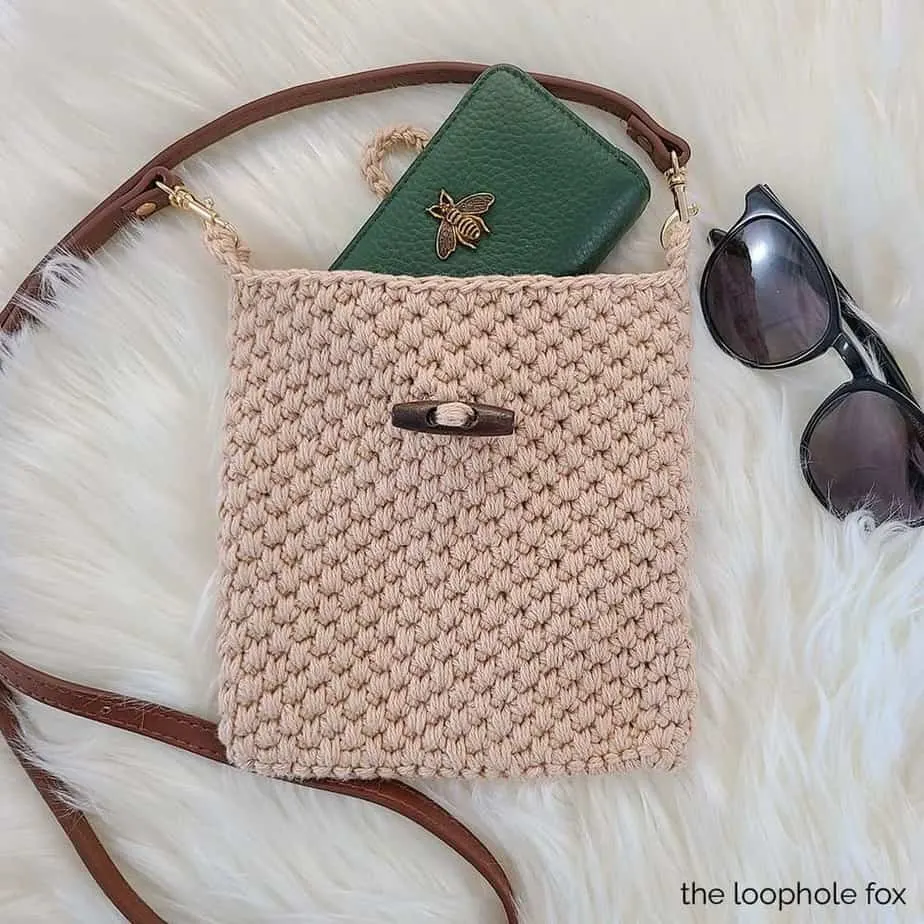 BRIVET BAG
Take your necessities and trinkets with you on all of your wandering with the Brivet Bag! Crocheted holding two strands together, this little bag is small but mighty. Perfect for a day out window shopping or for a night out on the town.
Perfect for gift giving this season!
Regular Price: $3.75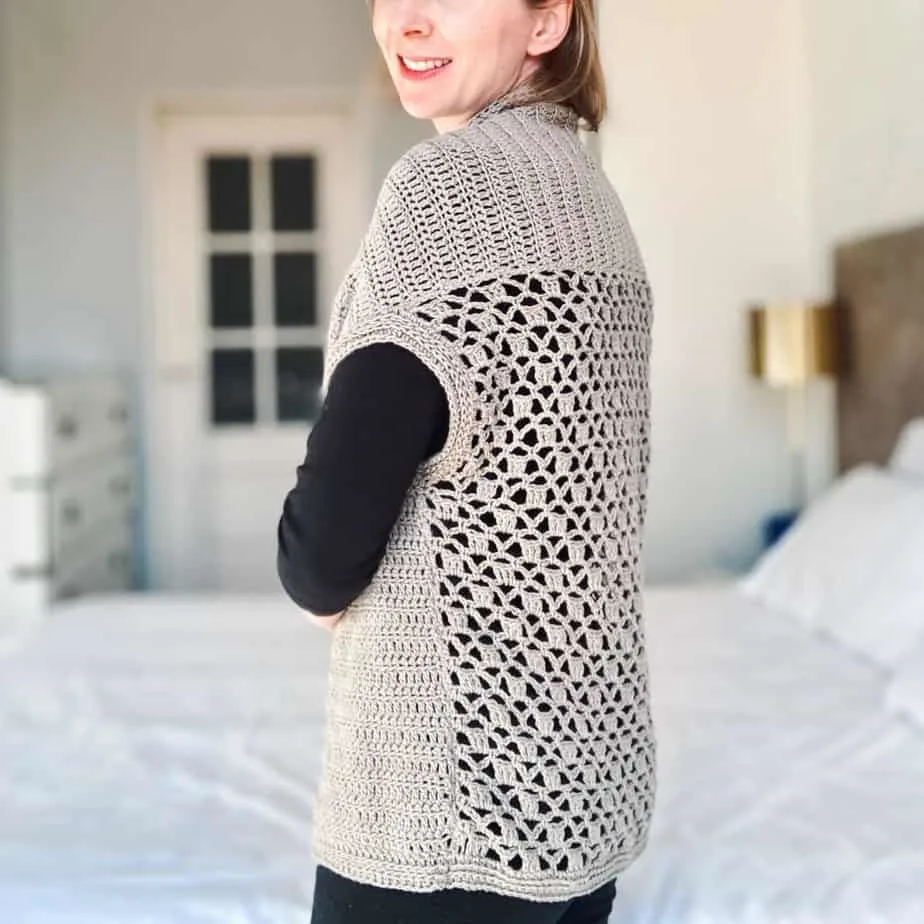 SPRING SLEEVELESS CARDI
This sleeveless crochet cardigan is the perfect layering piece for spring and summer. The lace panel on the back adds a feminine, elegant touch, while the camel stitch trim finishes the cardigan off beautifully. The entire cardigan is created from 3 rectangles, so there is no shaping and just a little bit of seaming 🙂
Perfect for a stunning impact!
Regular Price: $5.50
Projects for every occasion
The Spring Style Crochet Bundle
The great thing about designer's picking their favourite means there's so much variety! From accessories to adult garments, shawls and bags to home decor – there is so much here for you to work on throughout the season and beyond!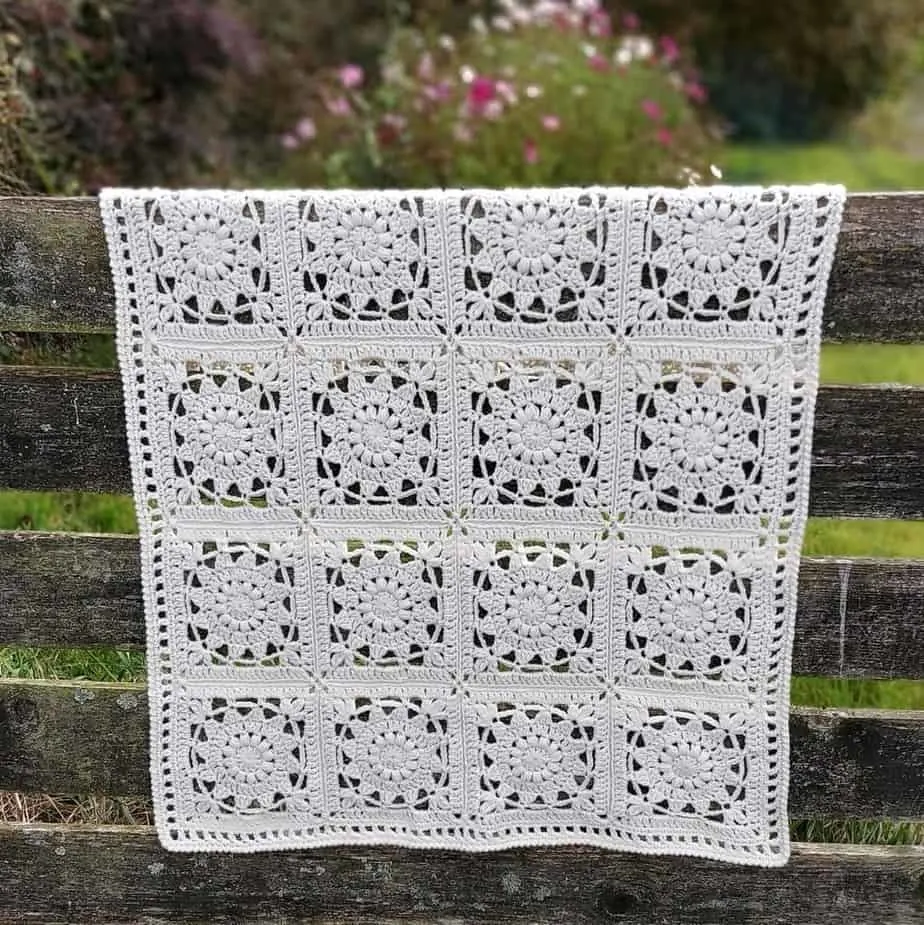 EDELWEISS BLANKET
Perfect for Spring, a Vintage Inspired crochet blanket with square motifs that remind me of sweet nostalgic Edelweiss flowers. Make it in a solid colour or go wild to make it truly yours.
Perfect for using up your yarn stash!
Regular Price: $3.50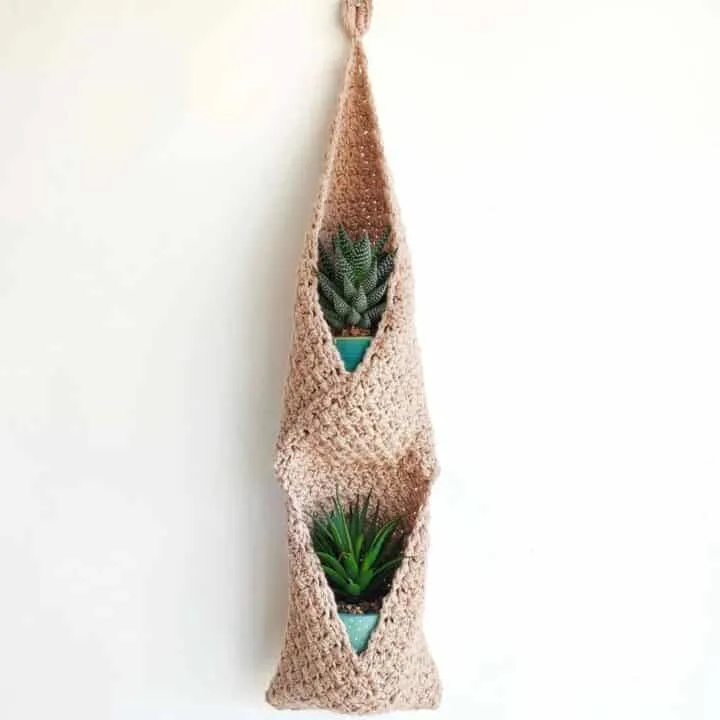 SUZETTE DOUBLE HANGING BASKET
This double pocket basket is a fun and quick project, made using a C2C method. It can be used as a plant hanger, yarn storage, or to hold your bathroom supply!
Perfect for a housewarming gift!
Regular Price: $4.50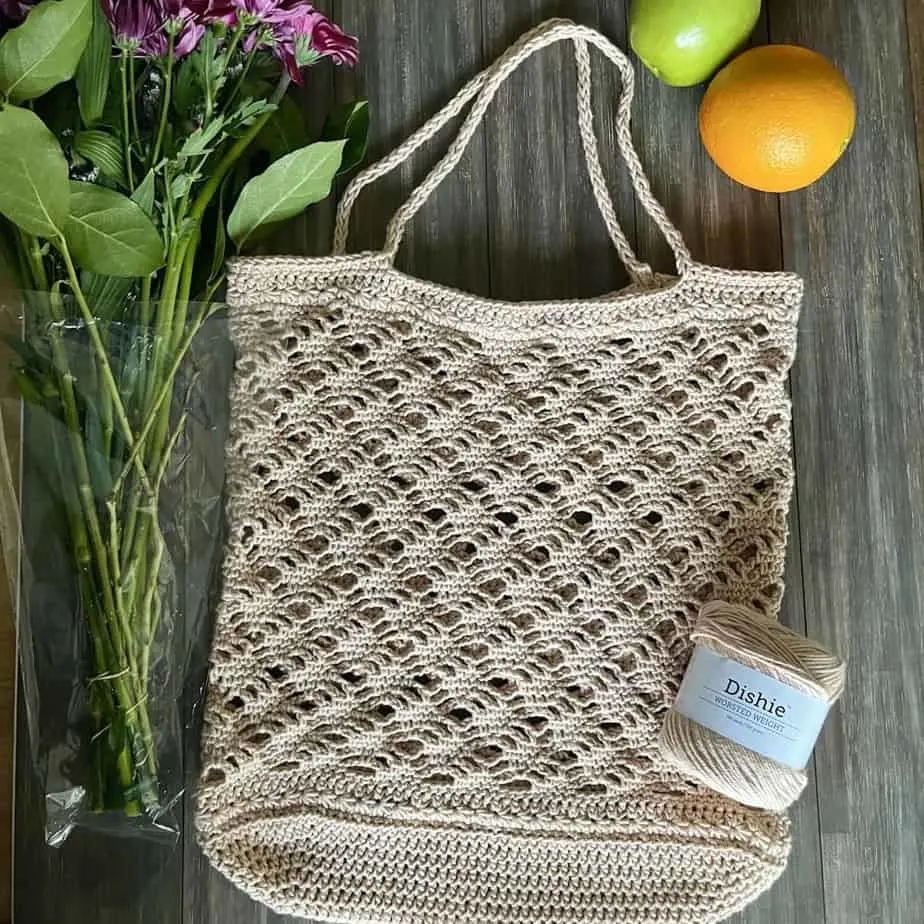 OCEANS BREATH MARKET BAG
The Ocean's Breath Market Bag is a lacy market tote bag. This tote features lacework, star stitches and I-cord finishes. This roomy tote has plenty of space for all your farmer's market goodies this spring.
Perfect for updating your bag collection!
Regular Price: $4.00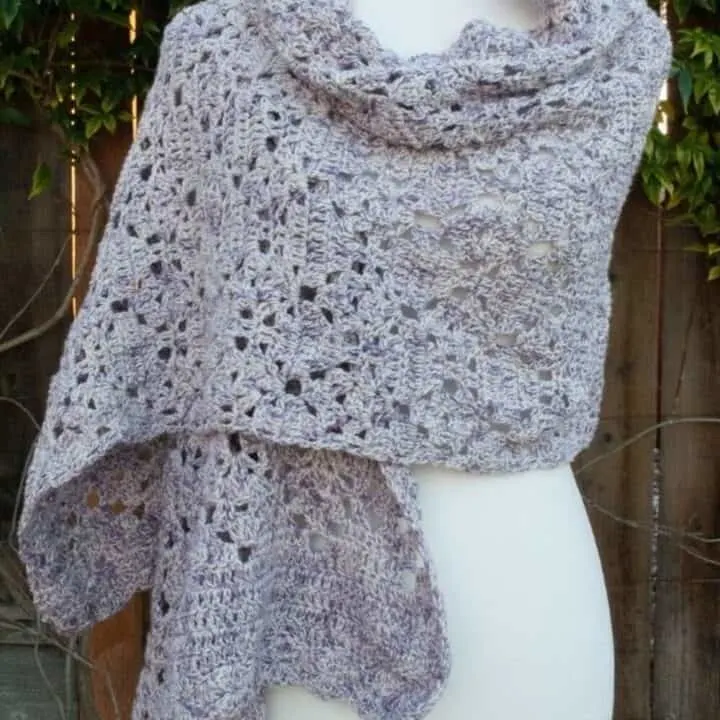 HYACINTH WRAP
The Hyacinth Wrap is a lacy crochet wrap perfect for spring days! With delicate details, a generous length and width too, you can wear this wrap any number of ways to add something special to your outfit.
Perfect for chilly evening meals out!
Regular Price: $3.00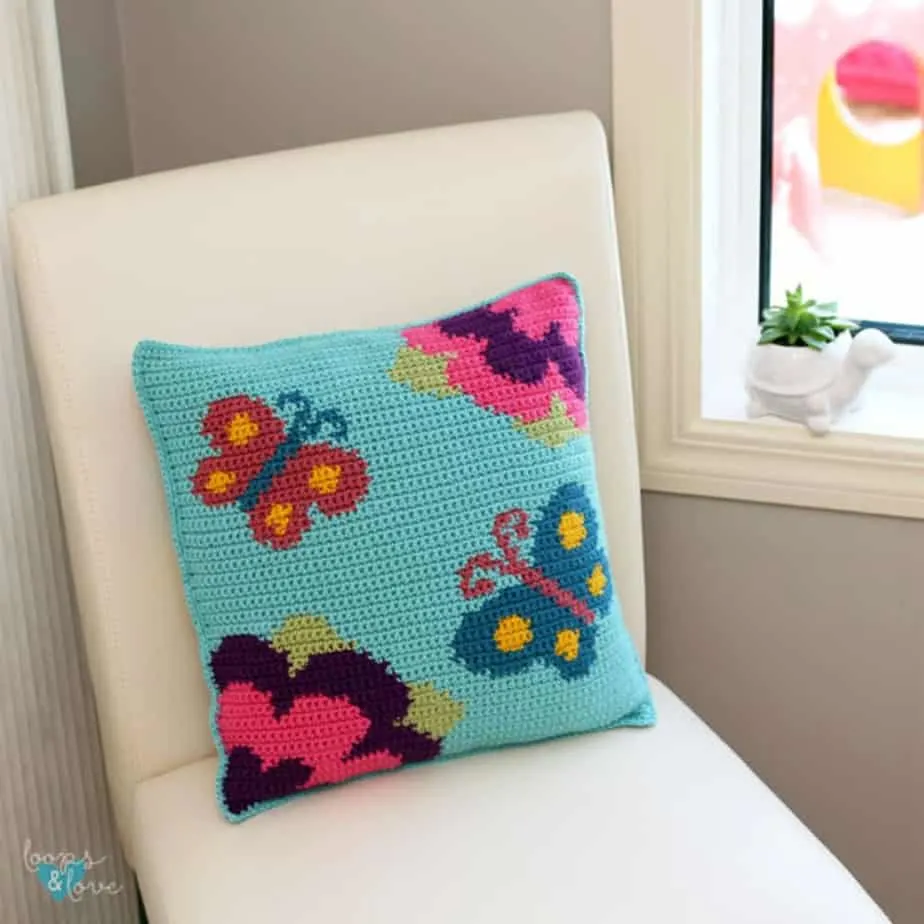 SPRING BUTTERFLY PILLOW
The Spring Butterfly Pillow is sure to get you thinking about spring with the beautiful flowers and butterflies. Make it in your favourite colours and add it to your home décor to brighten up any room! It's the perfect size for a chair, bed, or couch throw pillow.
Perfect for a splash of colour!
Regular Price: $3.50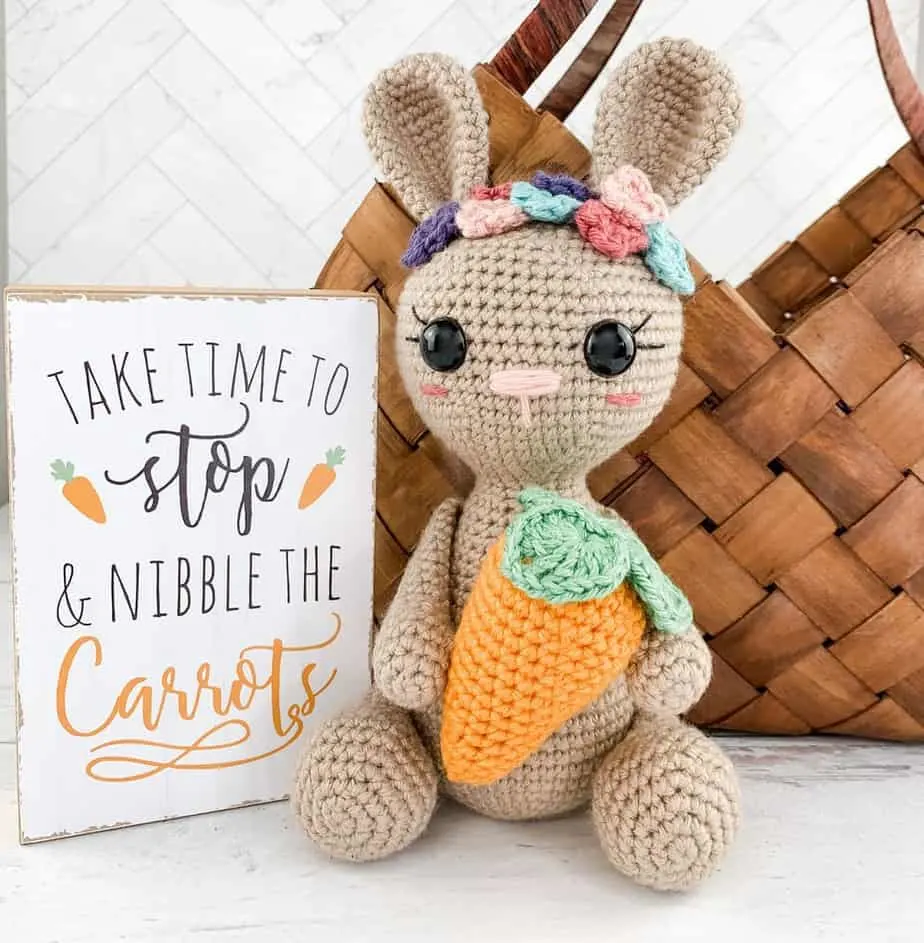 AMIGURUMI SPRING BUNNY
Add a pop (and hop) of colour to your Spring decor with this quick and easy amigurumi bunny. Weighted pellets help her to be the perfect shelf sitter, plus save some time sewing with the body and head as one piece!
Perfect for a new Spring arrival!
Regular Price: $3.00
So many projects to choose from
The Spring Style Crochet Bundle
As designers and makers we know how much you love to learn new crochet things! We've worked hard to make sure there are beginner to advanced patterns, quick makes to long term WIPs, textured to plain makes, and so much more to keep you busy!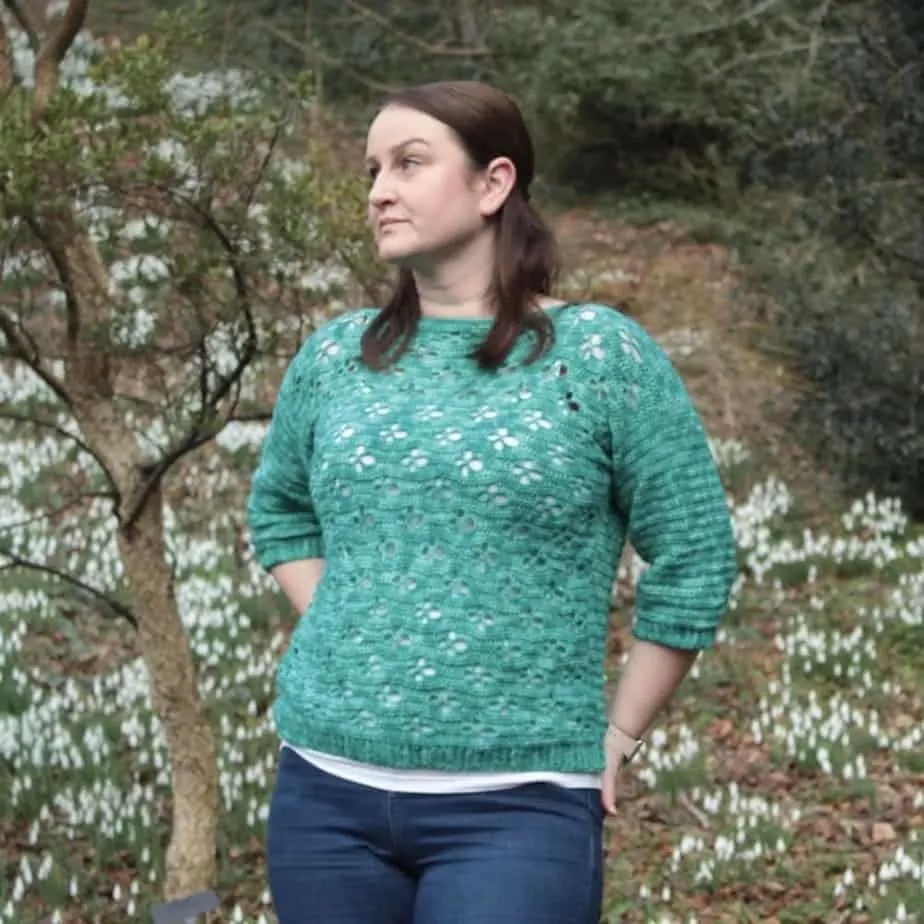 EVELYN SWEATER
The Evelyn Sweater is the perfect garment for warmer seasons. It has a beautiful lacy front panel with tiny flowers welcoming the spring. Easy constructions and stitch repeat make this a must have pattern even for a beginner crocheter.
Perfect for beginners!
Regular Price: $6.10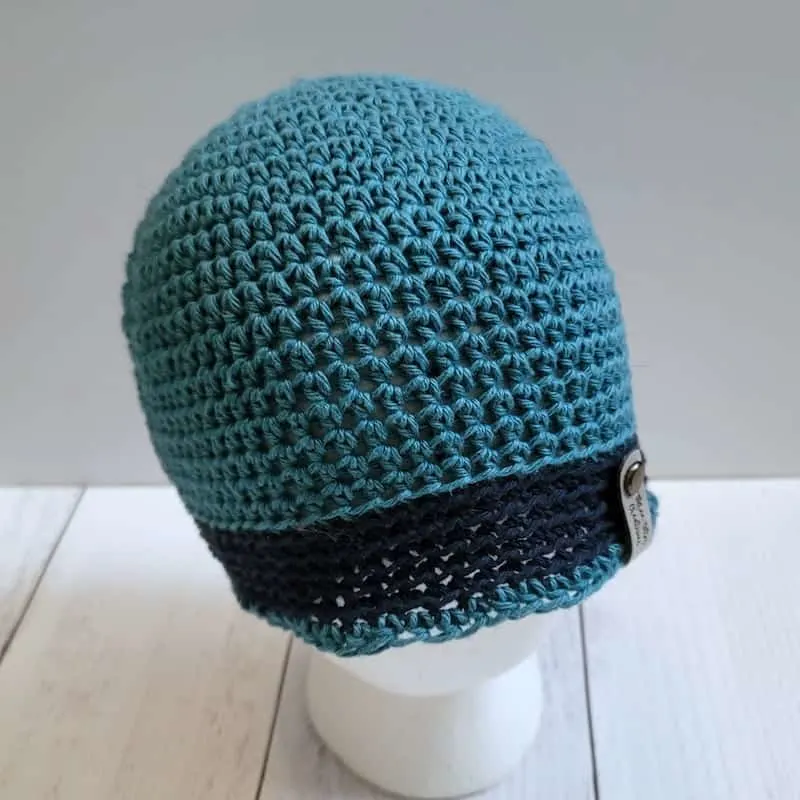 EFFLORESCENCE HAT
Made of lightweight cotton and linen blend yarn, this hat is perfect to wear on those in-between days as the weather warms up and even when it's sunny too!
Perfect for brisk Spring mornings!
Regular Price: $3.00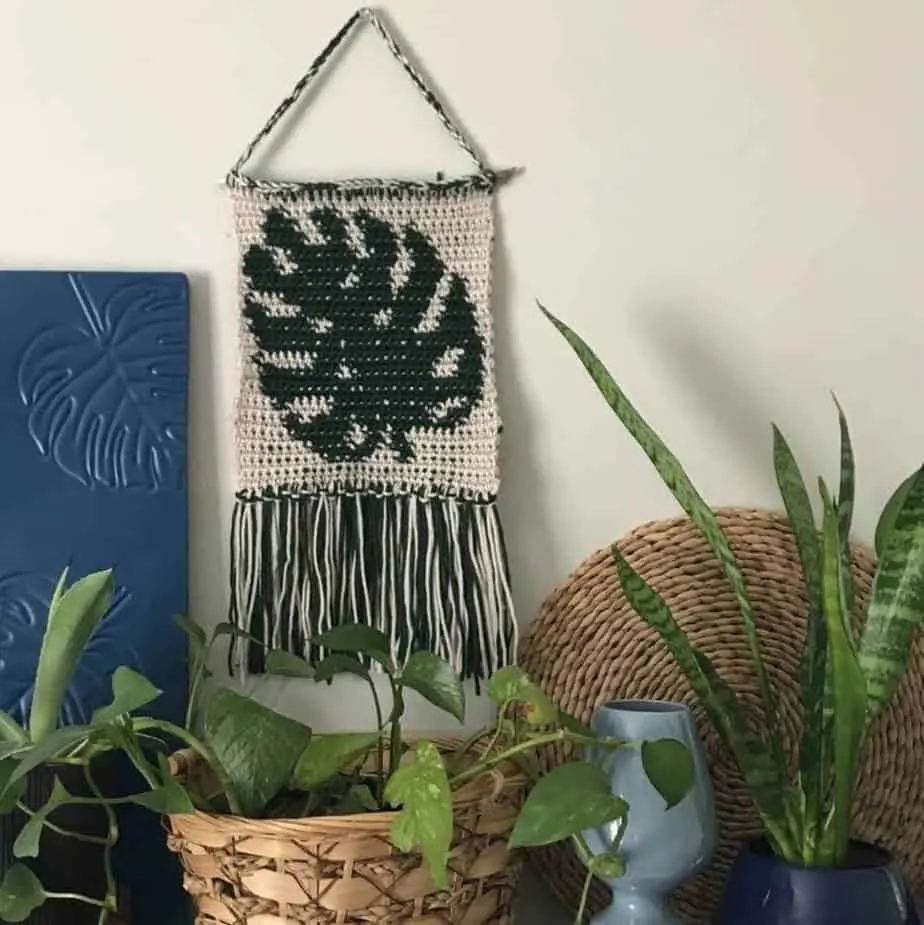 MONSTERA LEAF WALL HANGING
The Monstera Leaf Wall Hanging uses tapestry colorwork technique to create this perfect springtime piece of home decor. Change up the fringe to add a different flair to your wall hanging.
Perfect for a quick decor change!
Regular Price: $3.50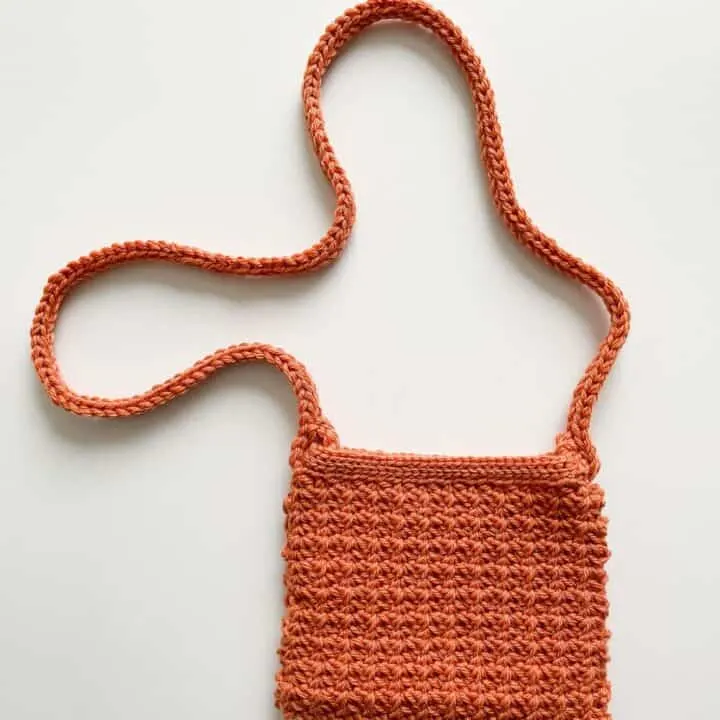 TULIP CLUTCH BAG
The Tulip Clutch is a quick cute crochet project for lively spring days! Using a small amount of yarn it is your perfect stash buster and it also makes for a nice gift.
Perfect for a day trip bag!
Regular Price: $3.00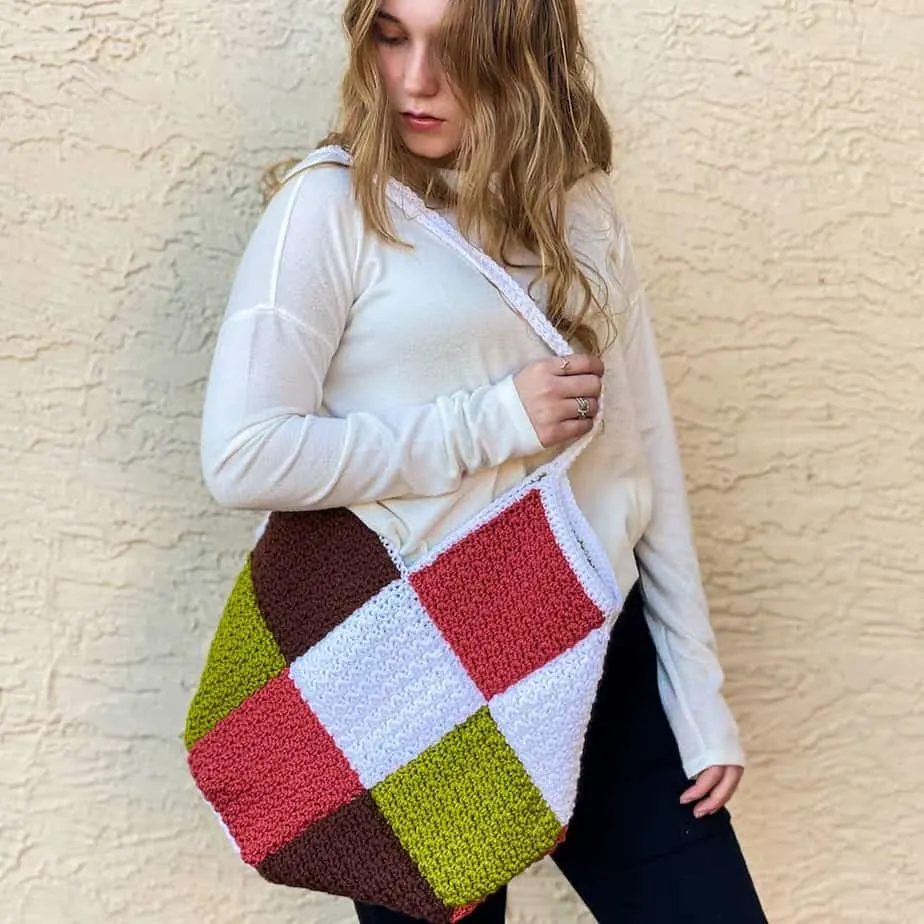 PIPER PATCHWORK HANDBAG
Show off your spring style with the Piper Patchwork Handbag. A super quick & fun crochet pattern that's easy enough for beginners and creates a sensational accessory with a lot of texture and sass! Makes a great market bag too!
Regular Price: $2.99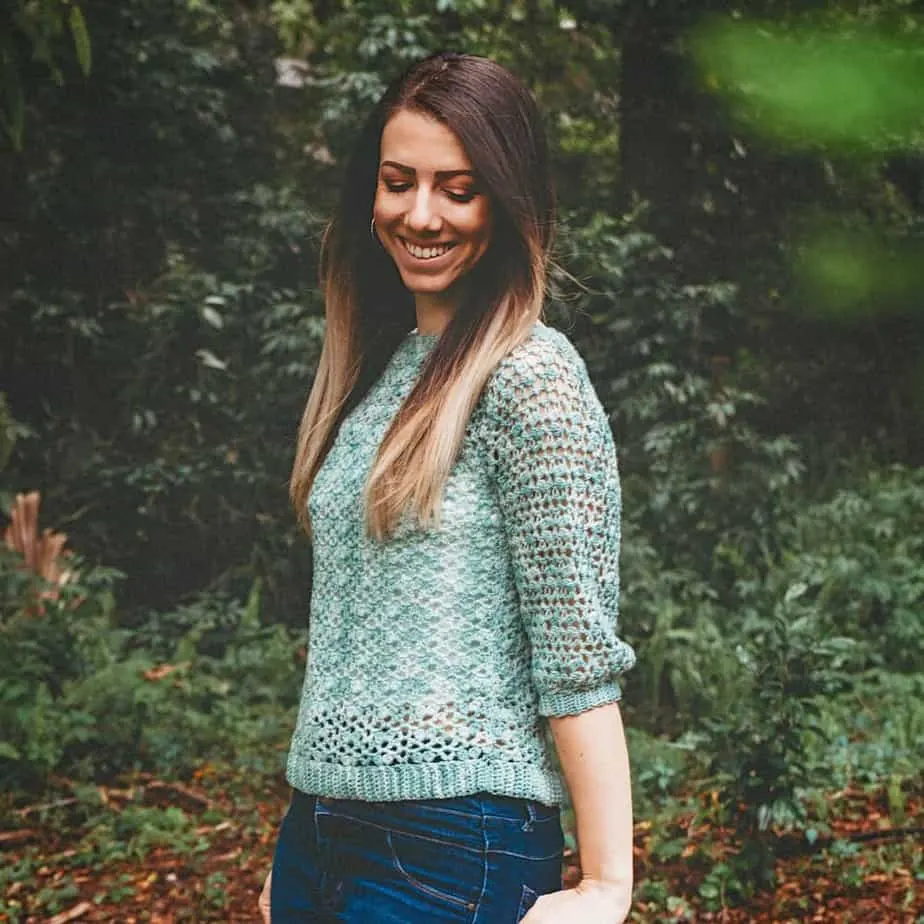 MUSE CROCHET TOP
The Muse Crochet Summer Top has a simple stitch repeat and easy crochet lace. The garment is created as one piece and in rows. If you are a beginner crocheter and want to try your hand at garments, this crochet pattern is for you.
Perfect for lace layering!

Regular Price: $3.99
For beginners and beyond
The Spring Style Crochet Bundle
Our mission is always to bring a wide range of skill levels to our collections – there is something for everyone and we love the fact that we can inspire you to try out new things!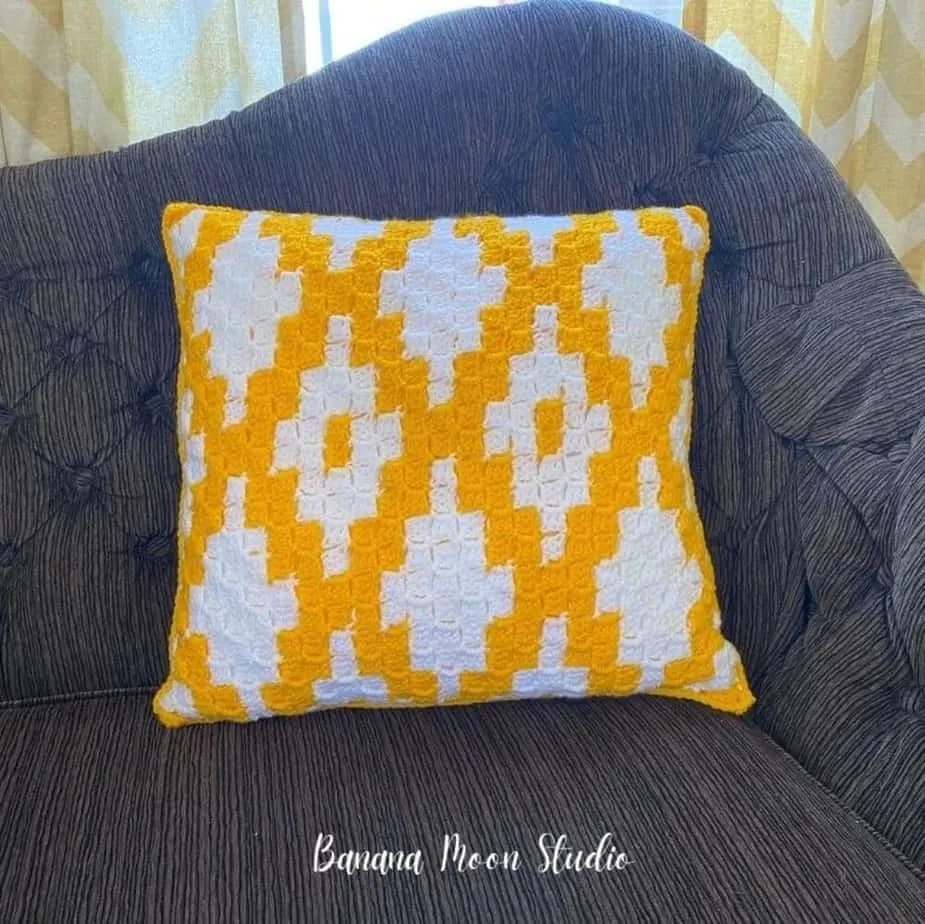 PURCELL PILLOW
The Purcell Pillow is a bright, geometric throw pillow that will look beautiful in your living room or bedroom, bringing spring into your home! Made using a c2c method, it's a fun piece that takes hardly any time at all!
Perfect for anyone ready for colour work!
Regular Price: $3.00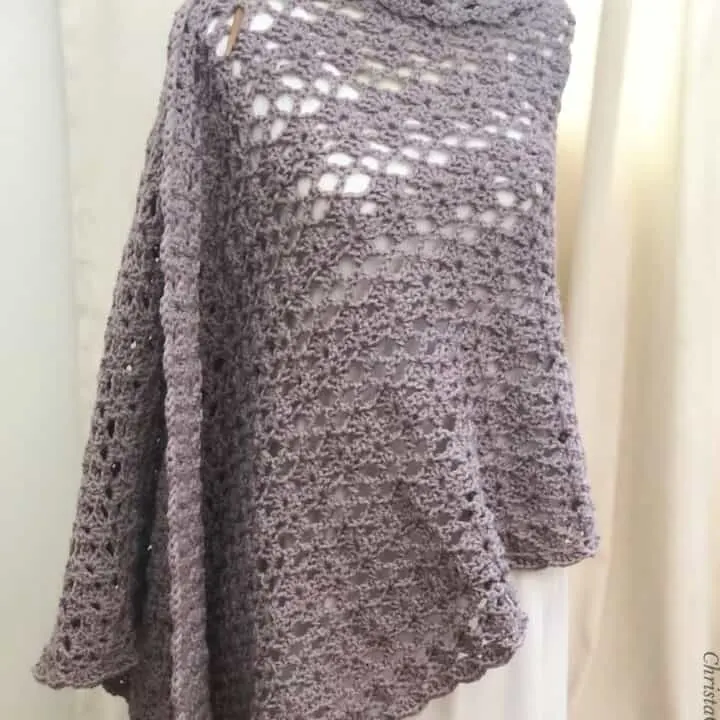 LITTORINA SHAWL
The Littorina Shawl is lovely combination of shells and lace in an easy to crochet rectangle. This stylish shawl can be worn on the shoulders, secured around the waist or as cozy scarf.
Perfect for your transitional wardrobe!
Regular Price: $3.50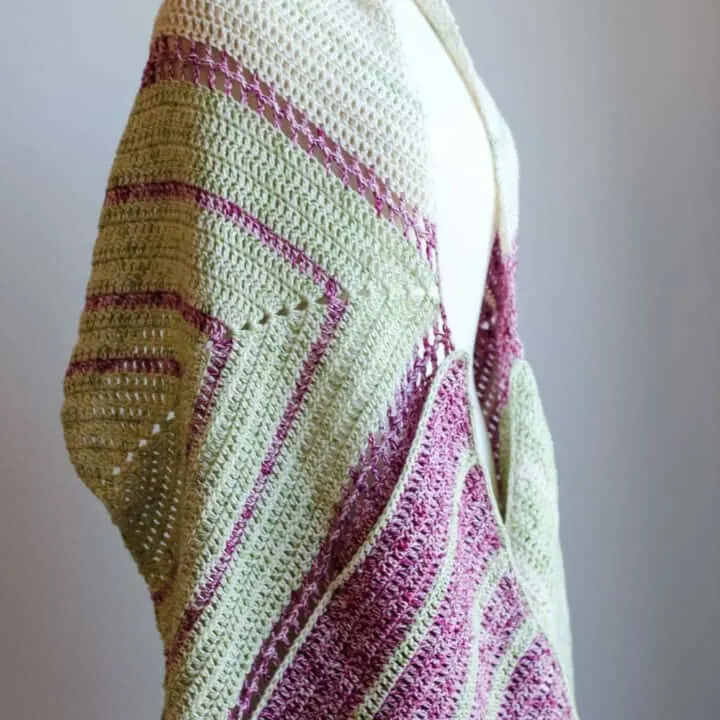 BRING BACK SPRING POCKET SHAWL
The Bring Back Spring Pocket Shawl is a unique and fun pocket shawl made from 5 identical triangles! Beginner friendly stitches with a fun open lace mesh join and easy pocket construction for the perfect spring scarf!
Perfect for pocket lovers!
Regular Price: $3.50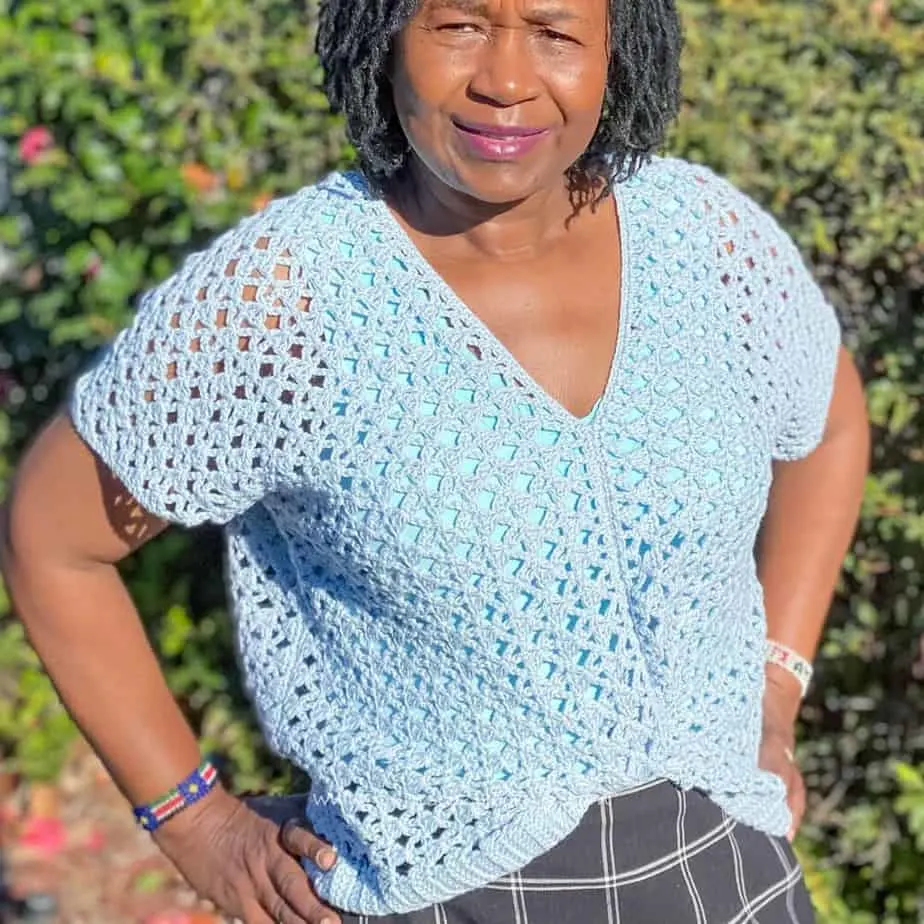 MORNING GLORY SPRING TOP
A light lacy spring top with shells that is perfect for any wardrobe. Throw on over a vest with jeans, over swimwear or even over a little black dress for an evening out. This top is so very versatile!
Perfect for taking to the beach!
Regular Price: $5.00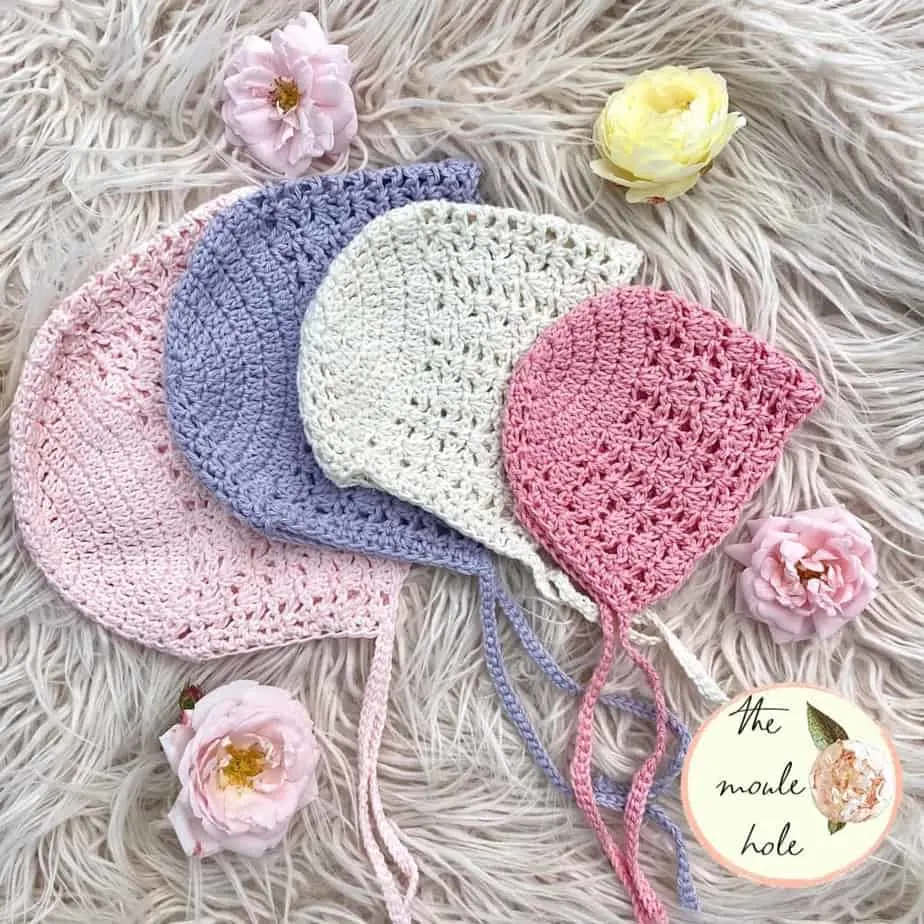 MARION BONNET
The Marion Bonnet is designed in a gorgeous vintage style and is suitable for a proficient beginner to crochet. This bonnet is extremely quick to make and can be completed in an evening. Enjoy making your very own Marion Bonnet.
Perfect for a quick Easter gift!
Regular Price: $3.90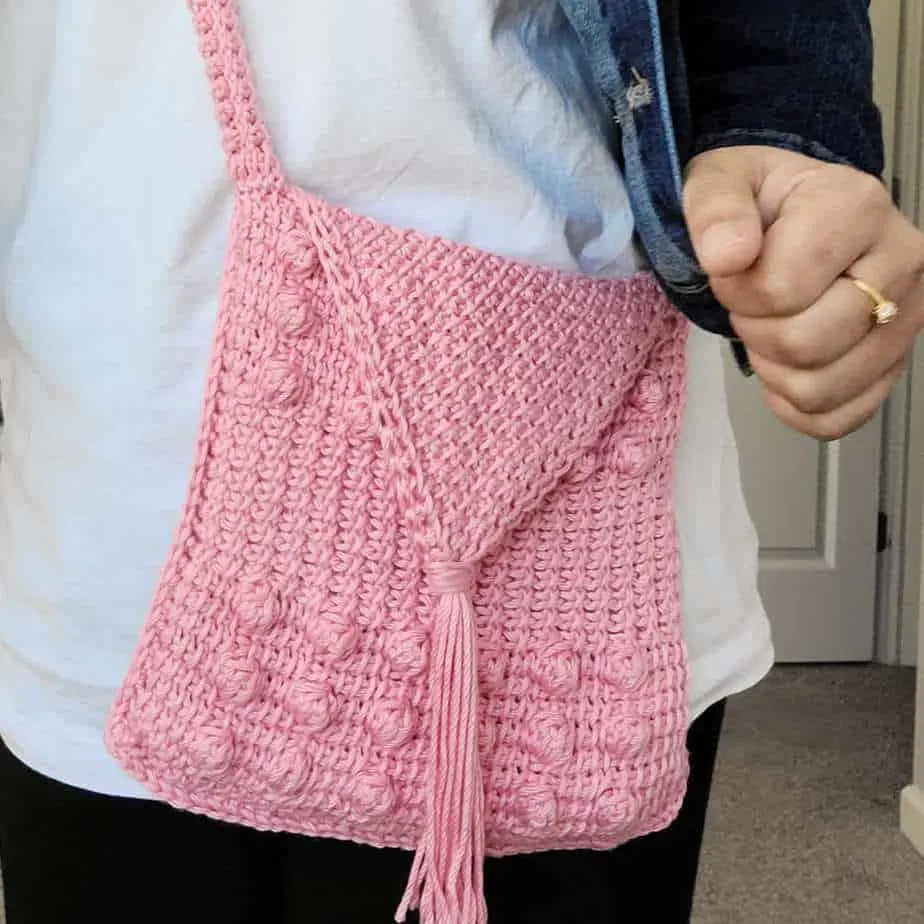 HUGS N KISSES PURSE
A fun textured purse made with alternating sections of the Tunisian crossed stitch and Tunisian bobble stitch. A great project to learn Tunisian crochet with and make something beautiful too!
Perfect for a pretty little gift!
Regular Price: $3.00
Chosen what you'll make first?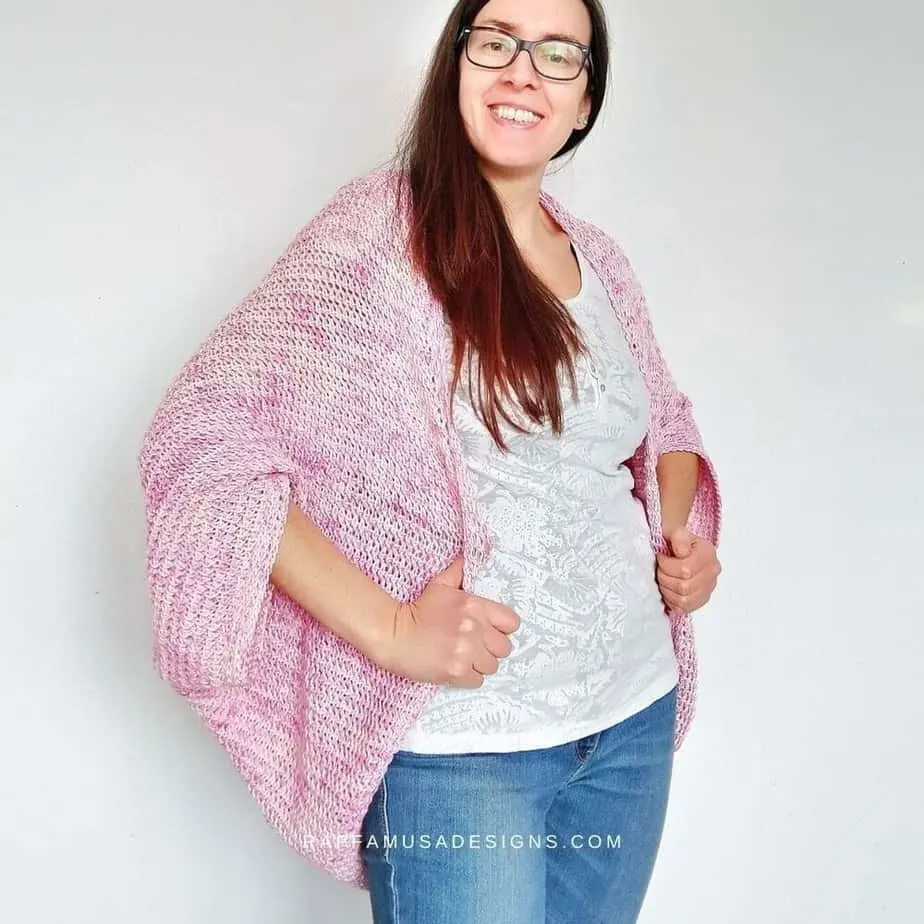 COMFY COCOON SHRUG
Explore the surprisingly light & breezy drape of the Tunisian top loop stitch with this Comfy Cocoon Shrug. Super easy to crochet, this oversized cocoon sweater will be your favourite throw-on sweater for a fun Spring day or chilly Summer night!
Perfect for relaxed day out!
Regular Price: $4.00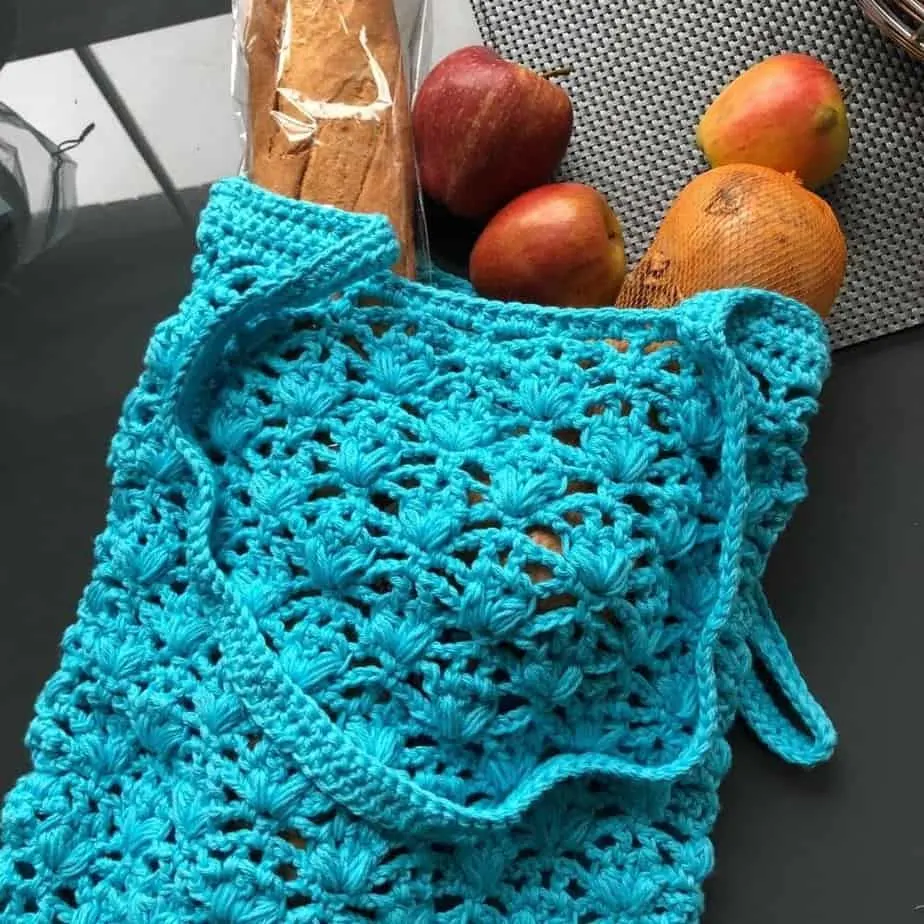 PUFFIN LACE MARKET BAG
Light lacy market tote bag pattern featuring a puff stitch repeat – your fruit and veg never looked this good!
Perfect for your yarn projects too!
Regular Price: $5.00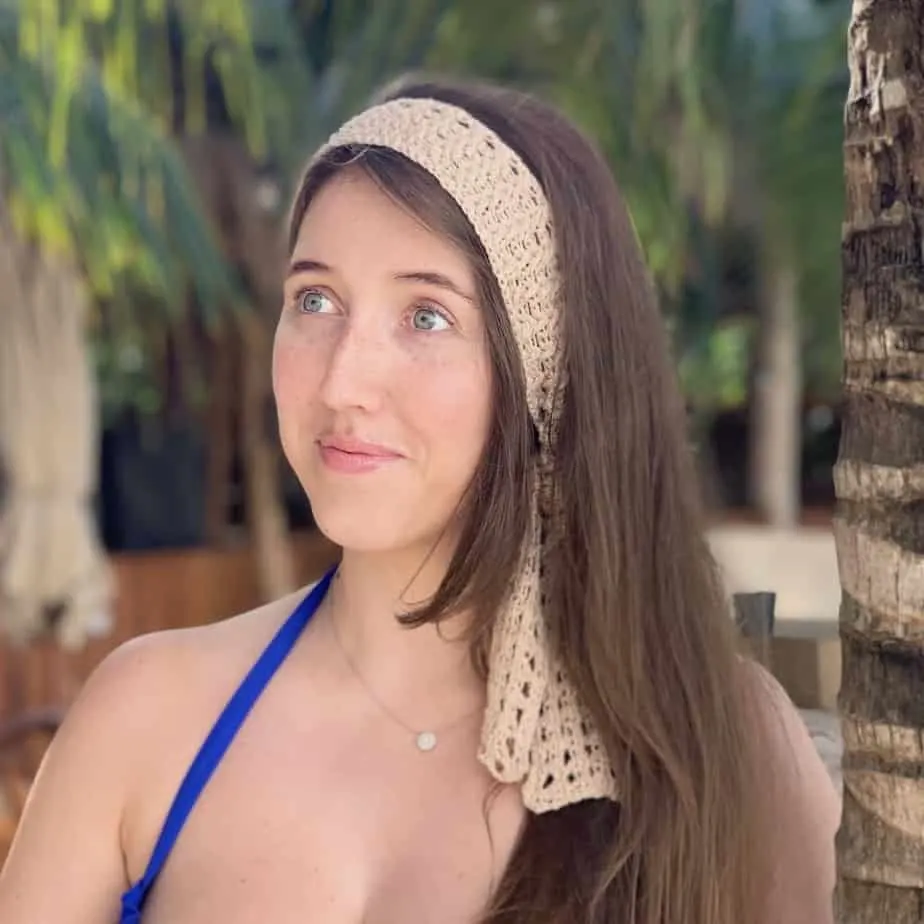 EL RIZO HAIR TIE SCARF
Get that holiday hair sorted along with some more accessory options too! This hair tie scarf can be styled with your hair worn down, tied around a bun, or styled as a skinny scarf!
Perfect for market stalls and trendy teenagers!
Regular Price: $4.65
33 patterns for just $15.99
The Spring Style Bundle
Enjoy this stunning collection of patterns to help you get organised and crocheting all the things you'd like to this season!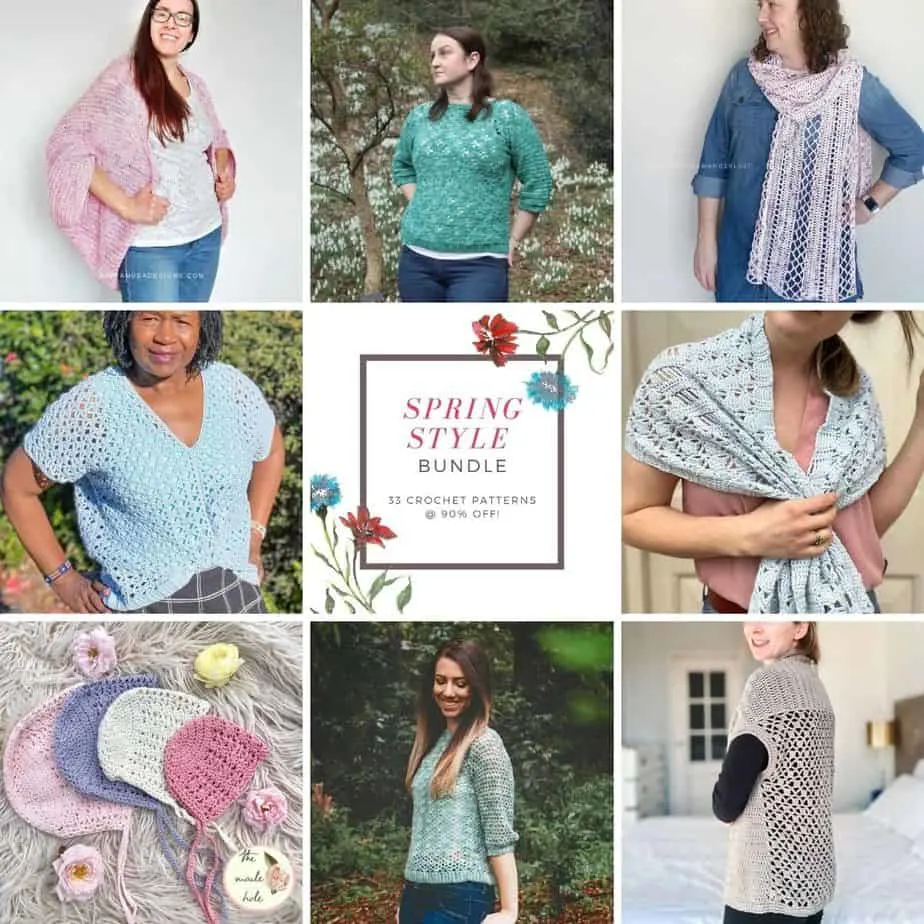 The Designers
---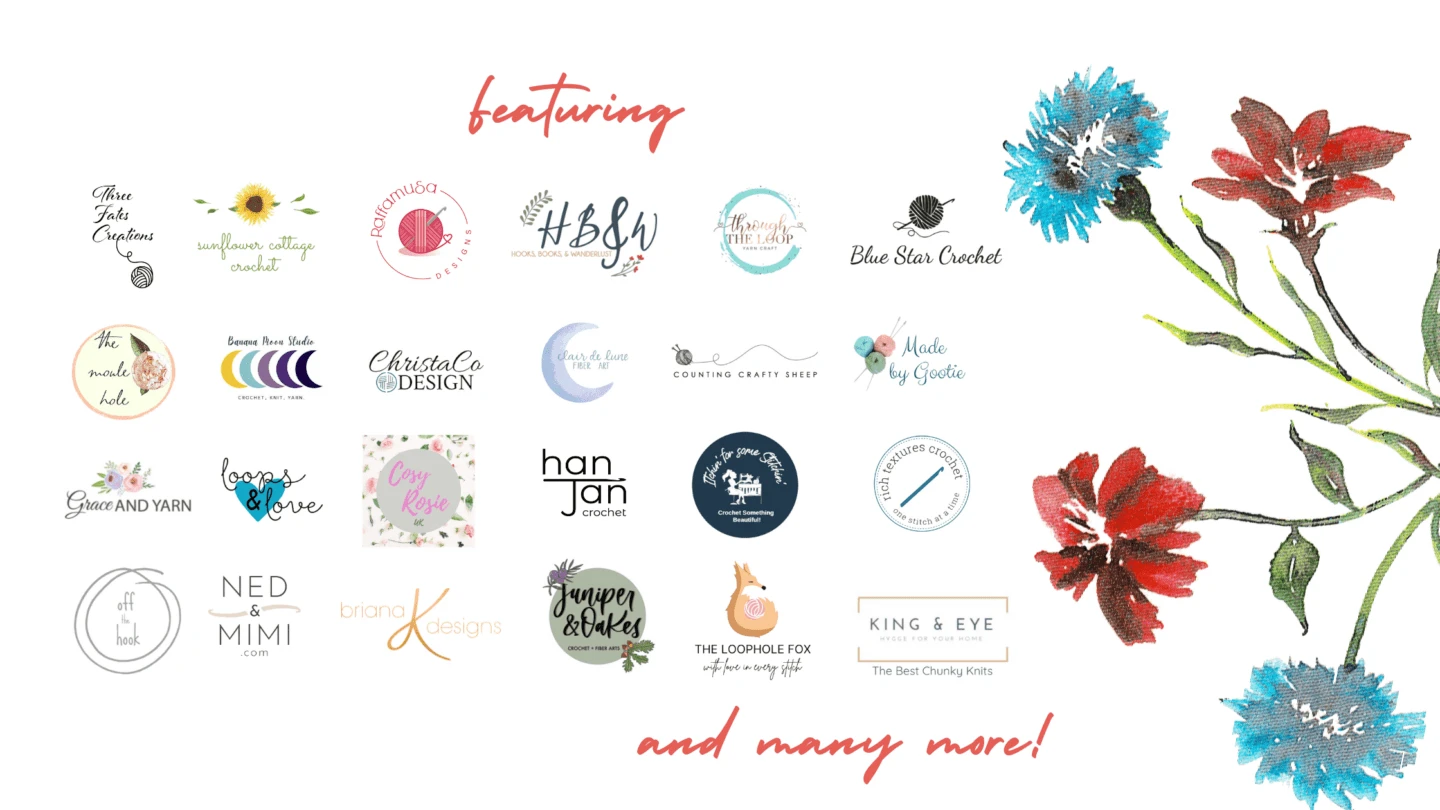 Bundle FAQs
How will I get my patterns?
First of all, congratulations!
Once you complete your purchase, you will be immediately redirected to the the patterns. Additionally, you will also receive a confirmation email and receipt from Thrivecart (please see sample invoice below). In the confirmation email there will be a link to a folder – you will find all of the pattern PDFs in this folder.

Simply choose the patterns you would like to get started with and either save them to your device or print them on your home printer. If you don't have access to a printer you can arrange for printing at your local store (they will be able to help you out with this).

*** If you cannot find your confirmation email/invoice, please contact RaeLynn at raelynn@itchinforsomestitchin.com and she will resend it out to you.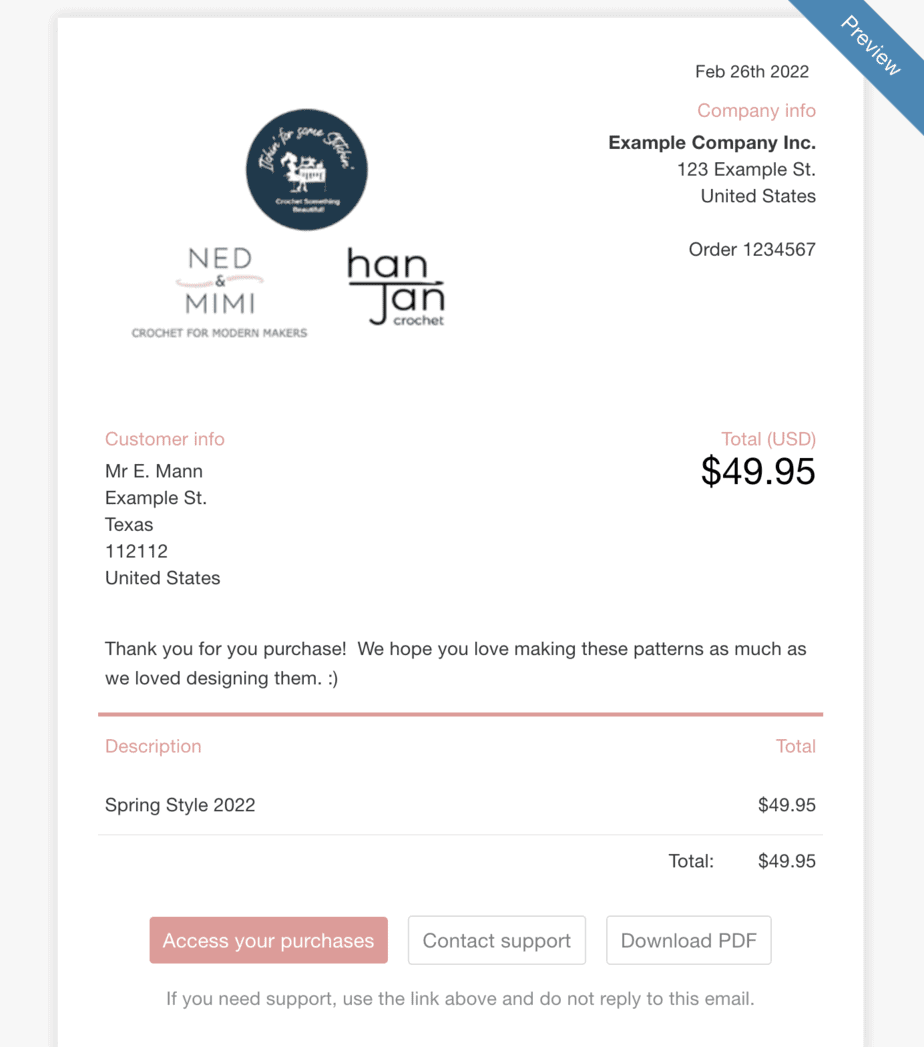 Will I receive anything in the mail?
You will not receive any physical items in the mail.

The pattern bundle contains digital crochet patterns only – all of which you can download and print at home at your convenience. You will not receive any printed material, yarn, or other crochet supplies in the mail
What is the refund policy?

We want you to be happy with your purchase and with 33 patterns valued at over $130, we are certain that this bundle is an excellent value for the money.

However, if you don't feel that you have received more than $15.99 of value from these 33 premium patterns, send an email to raelynn@itchinforsomestitchin.com within 7 days of your bundle purchase and you'll be issued a full refund.
Have any other questions about the bundle?

No problem!
Just send an email to raelynn@itchinforsomestitchin.com and she'll be happy to help.
Don't miss out on this amazing collection