I'm so excited to be able to share 25 free summer crochet patterns with you today! The Summer Solstice Giveaway is a fabulous event hosted created by Loop Hole Fox Crochet that runs from 20th June 2020 – 24th June 2020.
The idea is for designers to come together to share as many free summer crochet patterns with you as we can. Most of the patterns are always available for free on the designers blogs but for these 5 days you are able to download the PDF for free and save it in your collection!
There is a fabulous range of different designs from tops, shawls, scarves, amigurumi, accessories and more. There is also a great range in terms of beginner friendly to advanced patterns too. There really is something for everyone, just download as many or as few as you like!
How do I get the free patterns?
All of the patterns are free to download as a PDF for the whole 5 days of the event. All you need to do is follow the information in the following diagram to get them all. Firstly, you'll need to note down the code to access them all: SUMMER2020.
When you add this code to your checkout it will magically make the patterns free!
Can I download them all?
Absolutely! Download as many as you like, even if you don't plan to make them just yet I'd get them all now as after the event, you won't be able to get them again!
So here's all the info you need to get these fabulous free summer crochet patterns: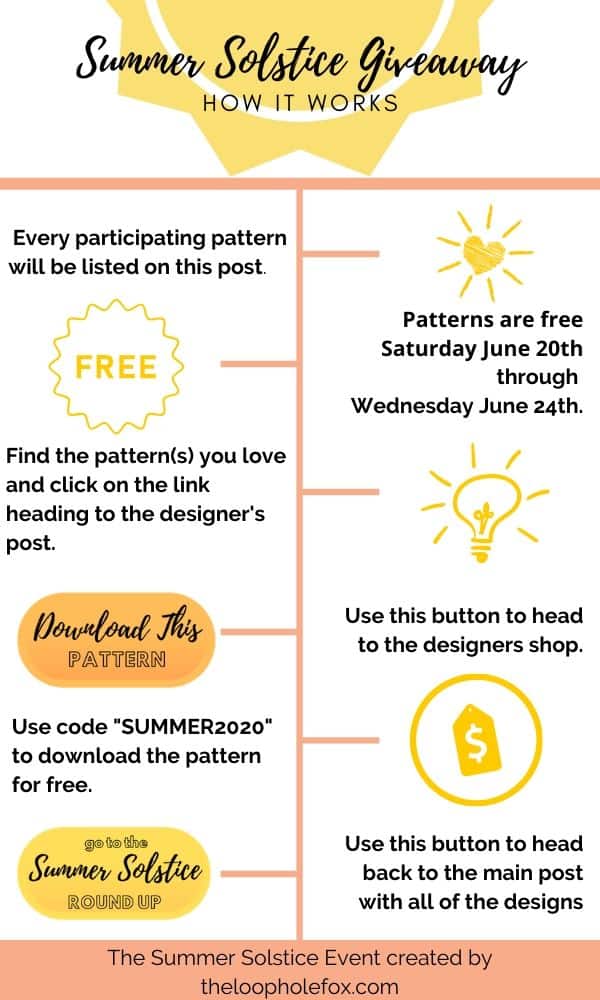 Is that all there is to it?
Yep, it really is that easy. Just pop back here after you've downloaded each one and you can jump to the next one on the list. Any problems, just let me know and I'll be happy to help.
Enjoy!
How amazing are these free summer crochet patterns? Thank you to all the designers who participated and to The Loop Hole Fox for masterminding this challenge!
I'd be honoured if you would like to subscribe to HanJan Crochet so that I can stay in contact with you and let you know about all my new free patterns, tutorials and articles. Just use the form below and I'll gift you a free PDF pattern to say thank you!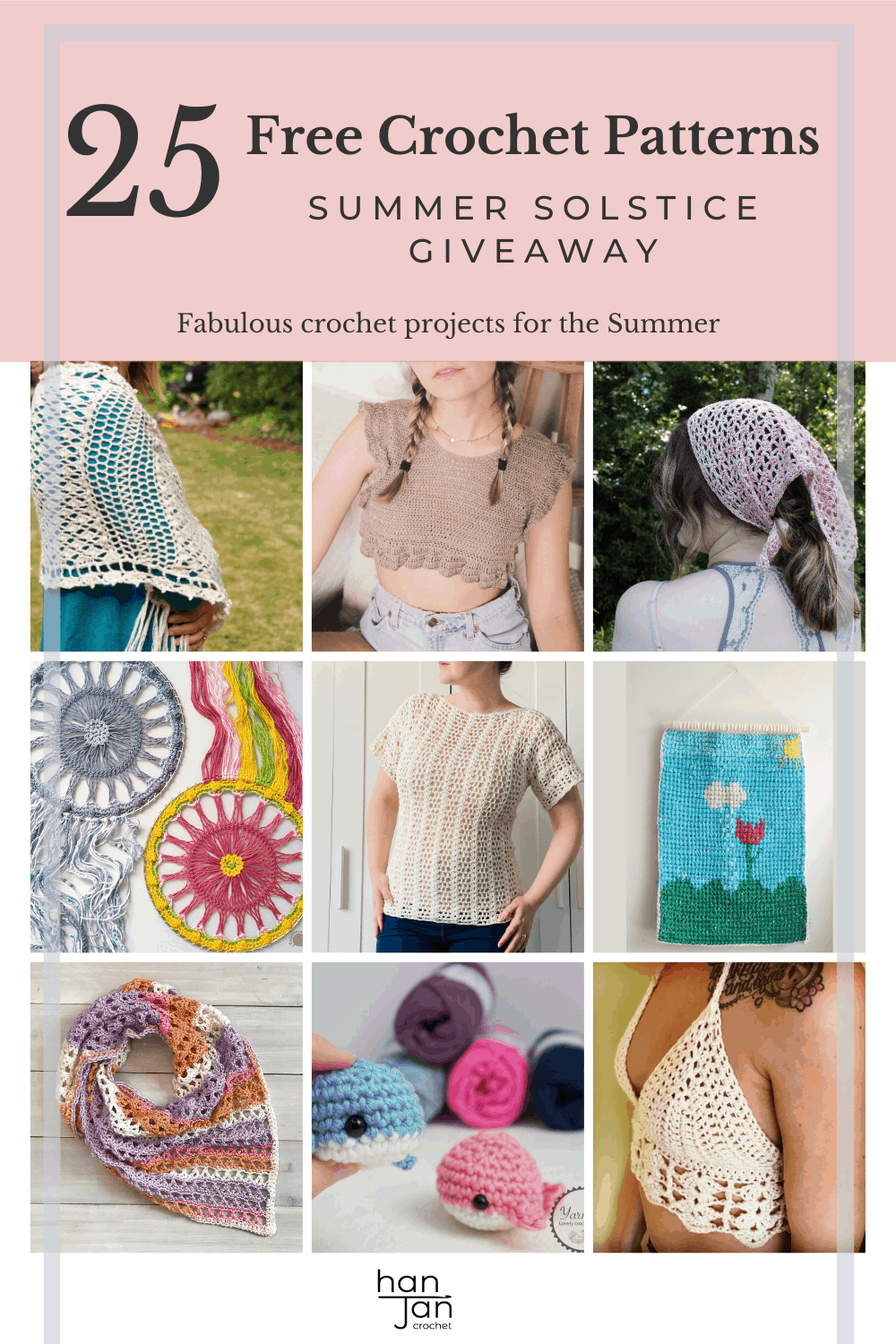 Thank you so much for being here to share everything HanJan and for supporting my blog. It's such an honour to be able to create and share my craft with you.
I'd love to see your finished crochet for summer projects and so please share it with me in one (or all!) of the following ways –
More Summer Patterns You Might Enjoy:
If you've enjoyed all of these patterns and want to add some more to your 'to do' list then here are some more Summer themed round ups you can check out:
Summer Stitch Along Week 1 – 13 Free Summer Crochet Patterns (PDF download event over but loads of the patterns here are still free!)
Summer Stitch Along Week 2 – Free Beginner Summer Patterns (PDF download event over but loads of the patterns here are still free!)
Summer Stitch Along Week 3 – What to Crochet For Summer (PDF download event almost over so make sure you get there!)
Also, here are some more Summer Patterns from HanJan Crochet: